Viewing posts from February, 2016
Posted by: Tim 6 years, 4 months ago
You may not have seen the first batch, more now added
Go to "Gallery" and they are the last item on the drop down list.
Posted by: Tim 6 years, 4 months ago
Fred Coombes started this walking group - see more below.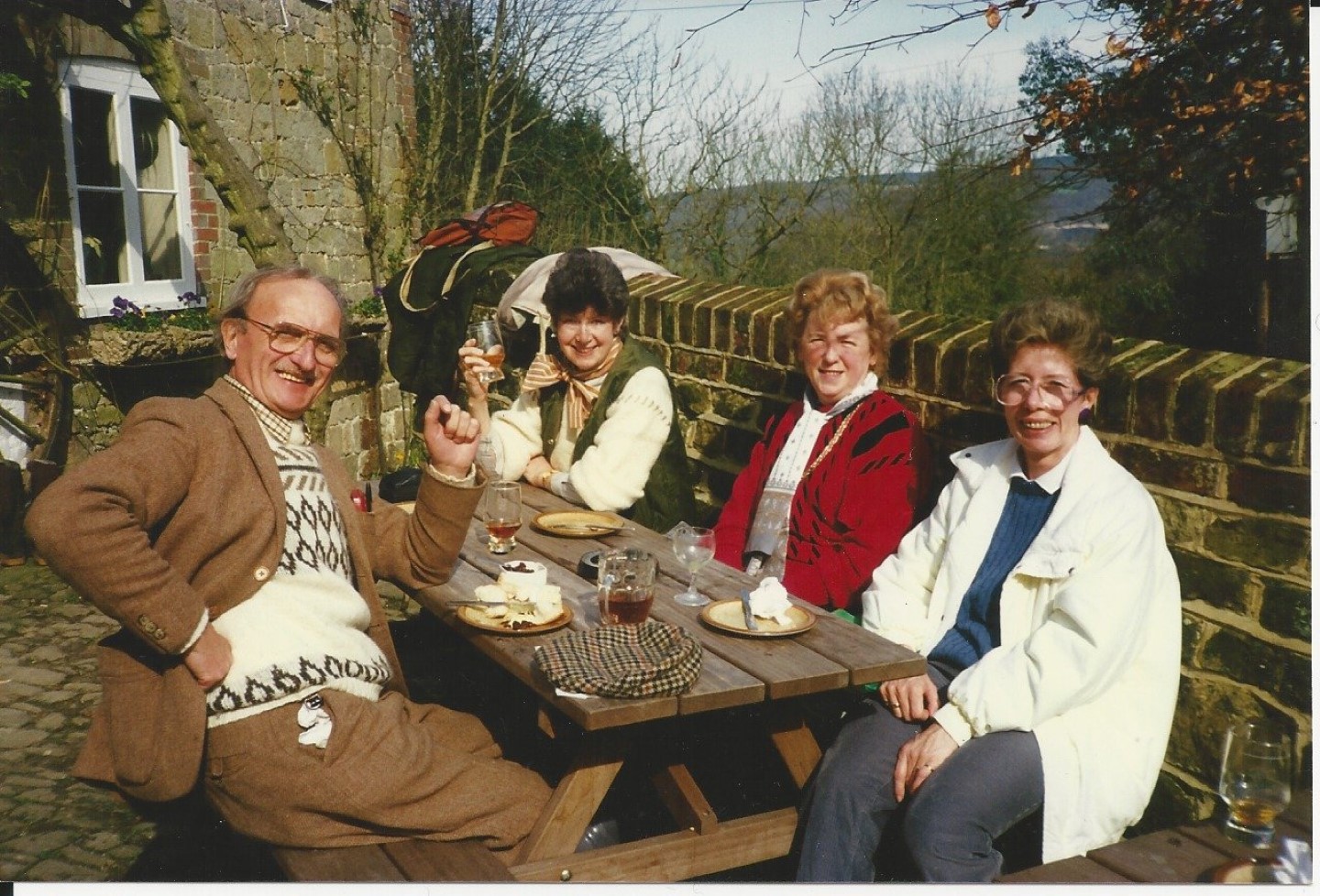 No photos exist for that first leap into the dark - this photo is from the second walk on 8th March 1989
Fred Coombes relaxing with fellow walkers at the Duke of Cumberland. Anyone know who these girls are?!