Posted by: Tim 1 day, 8 hours ago
So who is Dell boy's new girlfriend - and where has he taken her to? Bonus points if you know the year. Thanks Janet and Marian for the photos.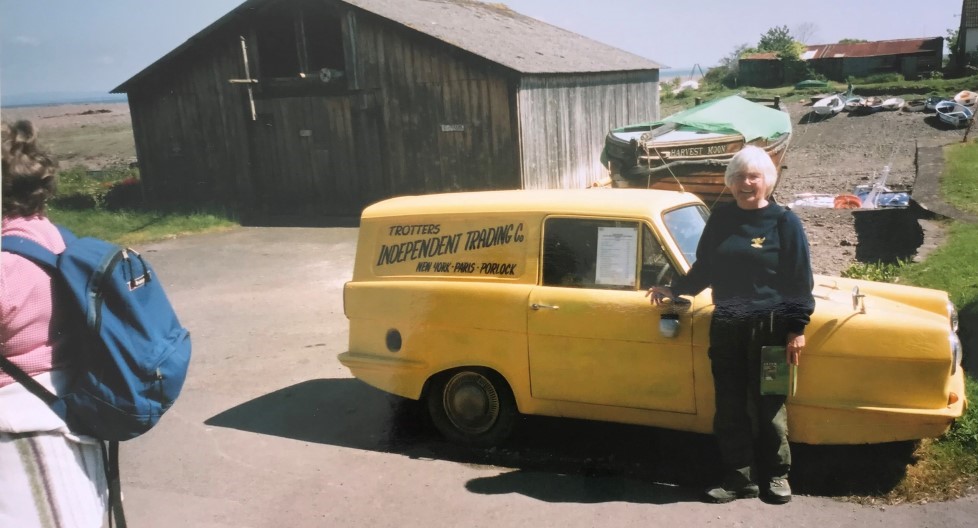 Answer to the last quiz is of course the legendary ever-ready man from Cocking, young Jeff. For your amusement, no need to name the seagull but please remember gulls will do almost anything for some chips by the seaside. Lastly, please send any puzzling photos that might just amuse walkers with too much time on their hands.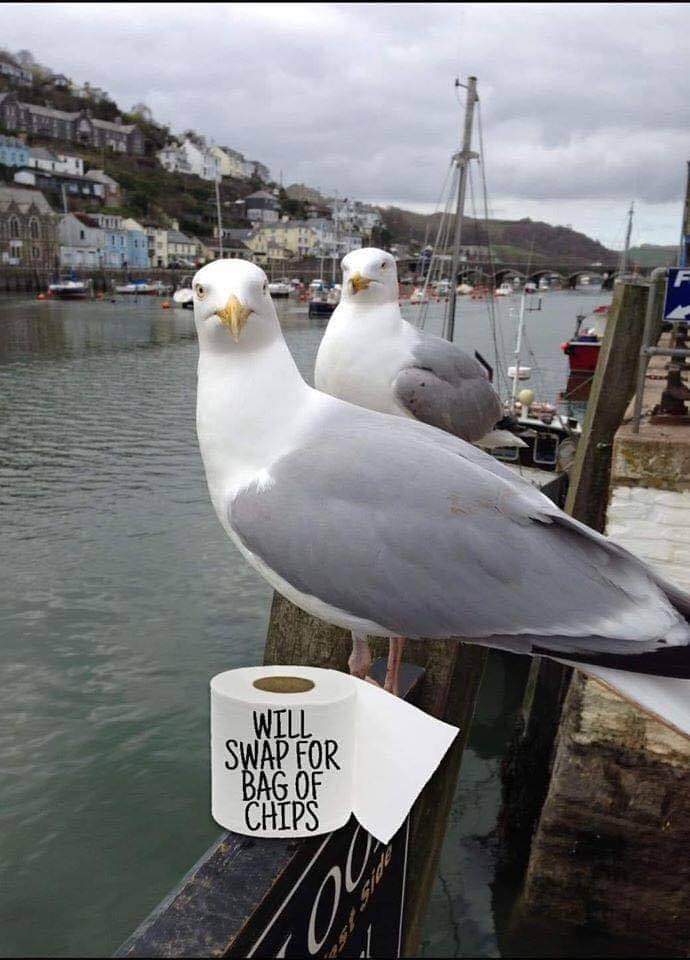 Posted by: Tim 4 days, 9 hours ago
As the last photo was tricky to solve, here's an easier one. One of our members is ready to go shopping - who would be so well equipped?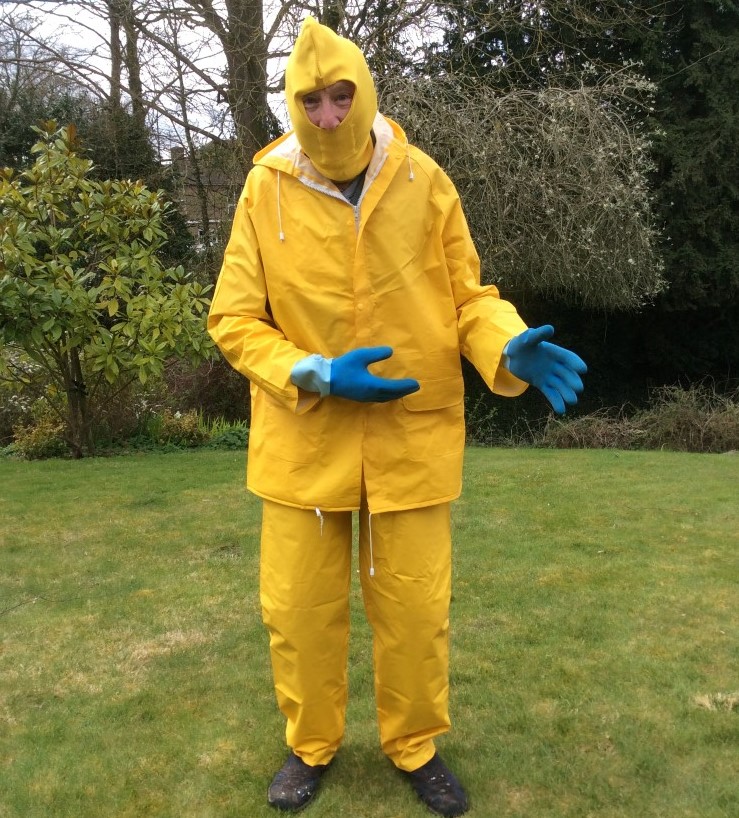 The answer to the last one was the bridge over the railway at the end of Tankerdale Lane, which runs through Petersfield golf course. Map below should help to place it - it's less than 2 miles from Petersfield town centre. Strangely only one member (Denis) realised where it was - and when he was last there, there wasn't even a bridge, just a level pedestrian crossing over the London/Portsmouth railway line. Apparently it was a good place to put a penny on the rails to see if the train would flatten it. Best approached from Stodham Wood.

Posted by: Tim 1 week ago
As you've all probably got time on your hands right now here's a photo of an enormous bridge, hidden in the woods, for you all to puzzle out where it might be. Couple of clues - it's not at all far away from Petersfield and will be on a Short Walk just as soon as we can get back on our feet!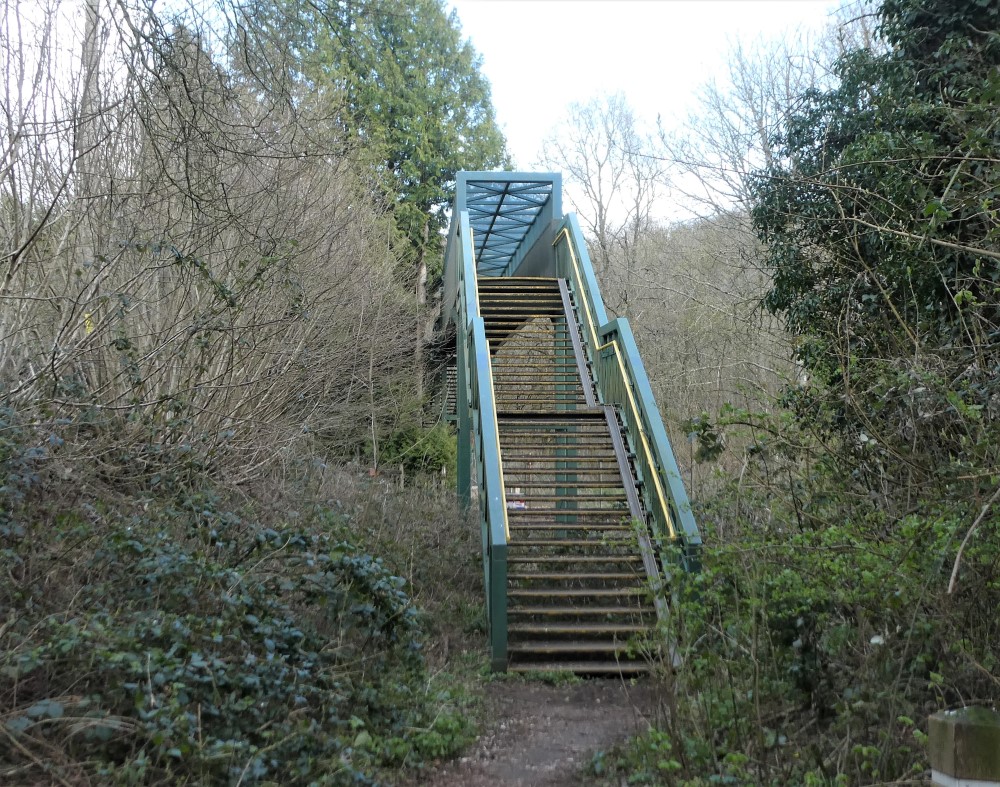 Posted by: Tim 2 weeks, 6 days ago
In line with many organisations, Midhurst Footpath Companions can no longer responsibly organise our weekly walks.We're sure members would benefit from some fresh air every week, so perhaps you may wish to do a practice walk so we have a good number of destinations ready for when this dreadful virus is under control.Stay well and we look forward to the day when we can all meet up again!
Posted by: Tim 2 months, 2 weeks ago
You may be interested in this message from the Midhurst Society :- Your members may be interested in our Talks programme for 2020,starting this Thursday January 23, with a presentation by Southern Water on how they manage water quality and how we can all play a part in reducing the impact of water usage on the environment. Details on our website midhurstsociety.org.uk Visitors welcome 2 for £5 Michael Balmforth Chairman