Posted by: Tim 1 year, 5 months ago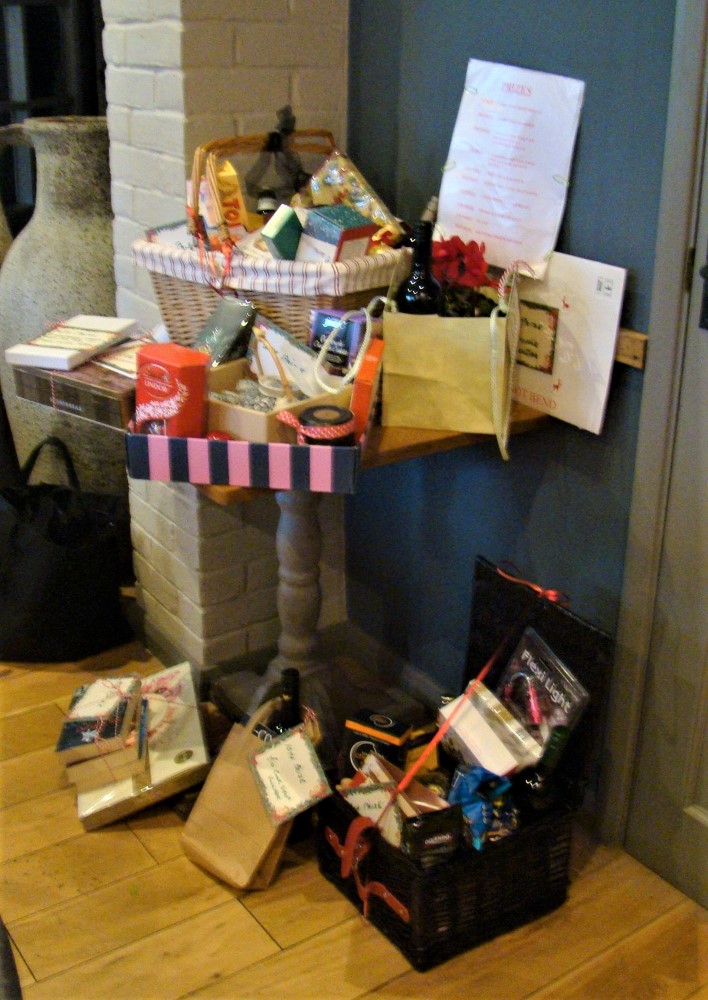 Marian is gathering together items to go into the Giant Christmas Raffle to be held on December 12th 2018. We would be very grateful if members can donate any item to go into the Christmas Hamper and also a Home and Gardens Hamper. Indeed, anything nice would be much appreciated, as long as it's not too heavy or large!
Posted by: Tim 1 year, 6 months ago
If you have any questions or proposals, please feel free to have a chat after the meal. Thanks
Posted by: Tim 1 year, 6 months ago
After much sifting of many photographs, (many thanks to Marian, Jane and Jeff) we now have all 7 days reports of the group holiday we took in May 2018. These can be found by clicking the "May" link under History on the right hand side of the Gallery page. Another way is to type "Bourton-on-the-Water" in the search box in the top right hand corner - they don't appear in chronological order - best look at the description for that. Happy reading!
Posted by: Tim 1 year, 9 months ago
The legendary London Walk will happen on 12th September 2018. And the legendary AGM will happen on October Friday 5th October 2018 at a venue in the centre of Midhurst - details to follow.
Posted by: Tim 2 years ago
Please note we need to go to The Barley Mow, PO18 9ED on our way to the start point to order food. See Walk announcement.