Posted by: Tim 1 year ago
This week Marian suddenly hit the ground whilst walking down June Lane. The reason was almost certainly the loop on one boot caught in the lacing hook on the other foot. Marian is quite bruised, has two black eyes and sore ribs. Some may remember the very similar accident that befell Joyce some 9 (?) years ago. Looking on the web you'll find this accident isn't that common but the consequences can be disastrous, broken limbs and broken hips have happened. The silly thing is people can walk for years without this happening but if it does there is absolutely no warning, Fortunately there are ways to avoid the problem. Solution 1 - use the extra length of lace to double back down the hooks so that the hooks are full up. Solution 2 - have boots with all eyes and no hooks. Solution 3 - take the loops and tuck them into the crossover laces further down the boot. Happy and safe walking!
Posted by: Tim 1 year, 2 months ago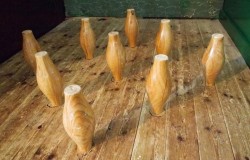 Skittles and a wonderful buffet on Friday 15th February 2019 evening. More details to follow but we will be having a raffle to get rid of any unwanted presents and things you bought by mistake.
Posted by: Tim 1 year, 2 months ago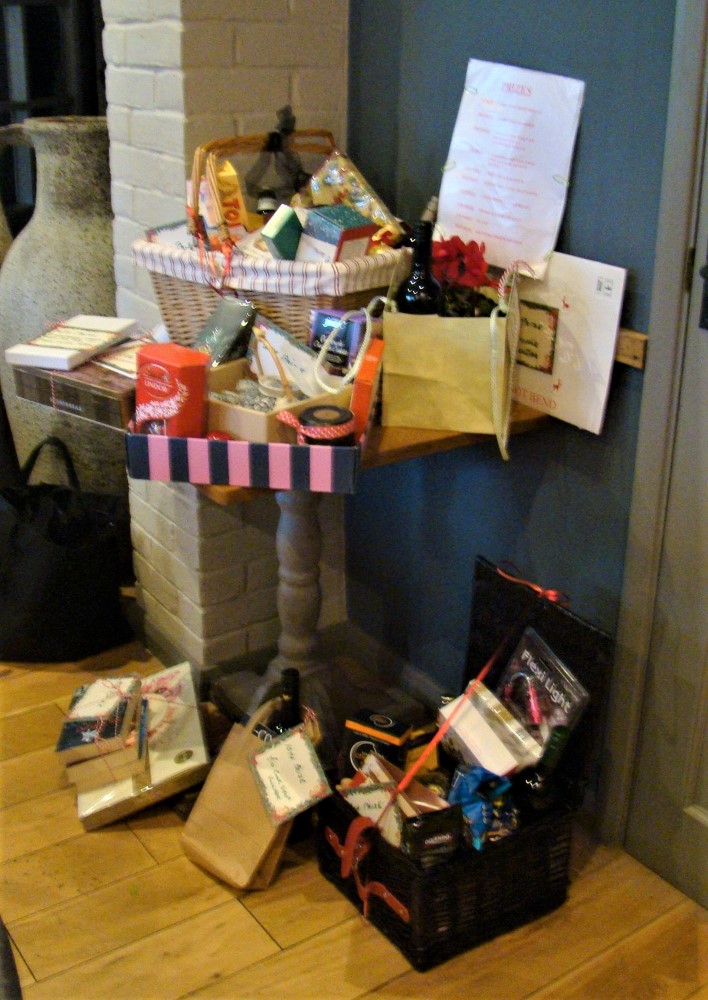 Marian is gathering together items to go into the Giant Christmas Raffle to be held on December 12th 2018. We would be very grateful if members can donate any item to go into the Christmas Hamper and also a Home and Gardens Hamper. Indeed, anything nice would be much appreciated, as long as it's not too heavy or large!
Posted by: Tim 1 year, 3 months ago
If you have any questions or proposals, please feel free to have a chat after the meal. Thanks
Posted by: Tim 1 year, 4 months ago
After much sifting of many photographs, (many thanks to Marian, Jane and Jeff) we now have all 7 days reports of the group holiday we took in May 2018. These can be found by clicking the "May" link under History on the right hand side of the Gallery page. Another way is to type "Bourton-on-the-Water" in the search box in the top right hand corner - they don't appear in chronological order - best look at the description for that. Happy reading!