Viewing galleries from August, 2017
Jennifer's walk was from Hooks Way up onto Harting Down for some of the finest views in the country (writer may be biased...). After some climbing up and down the hills it was back to The Royal Oak for lunch. Weather was kind to the walkers and many thanks to Marian for the photos.
---

Jeff's walk starting from the fine village of Cocking and meandered all the way to Heyshott where we had lunch at The Unicorn. The afternoon we had a look at sculptures by Philip Jackson (a deputy lieutenant of West Sussex), including one that to which many of the villagers of Cocking had made a contribution. Photos thanks to Marian.
---

With rain not due to start until midday there was no need for the 12 walkers to be concerned with a slight drizzle at the start. However the drizzle turned to rain and did not stop all day, except for a few minutes when we were in the pub. The cherry plums were ripe and plentiful and in spite of the rain, everyone reached the pub in good humour even though a few were soaking wet. The food in the Hawkley Inn was very good and deserved more photographs than the weather outside. We covered the 4.1/2 miles in 2.1/2 hours. Later that day this man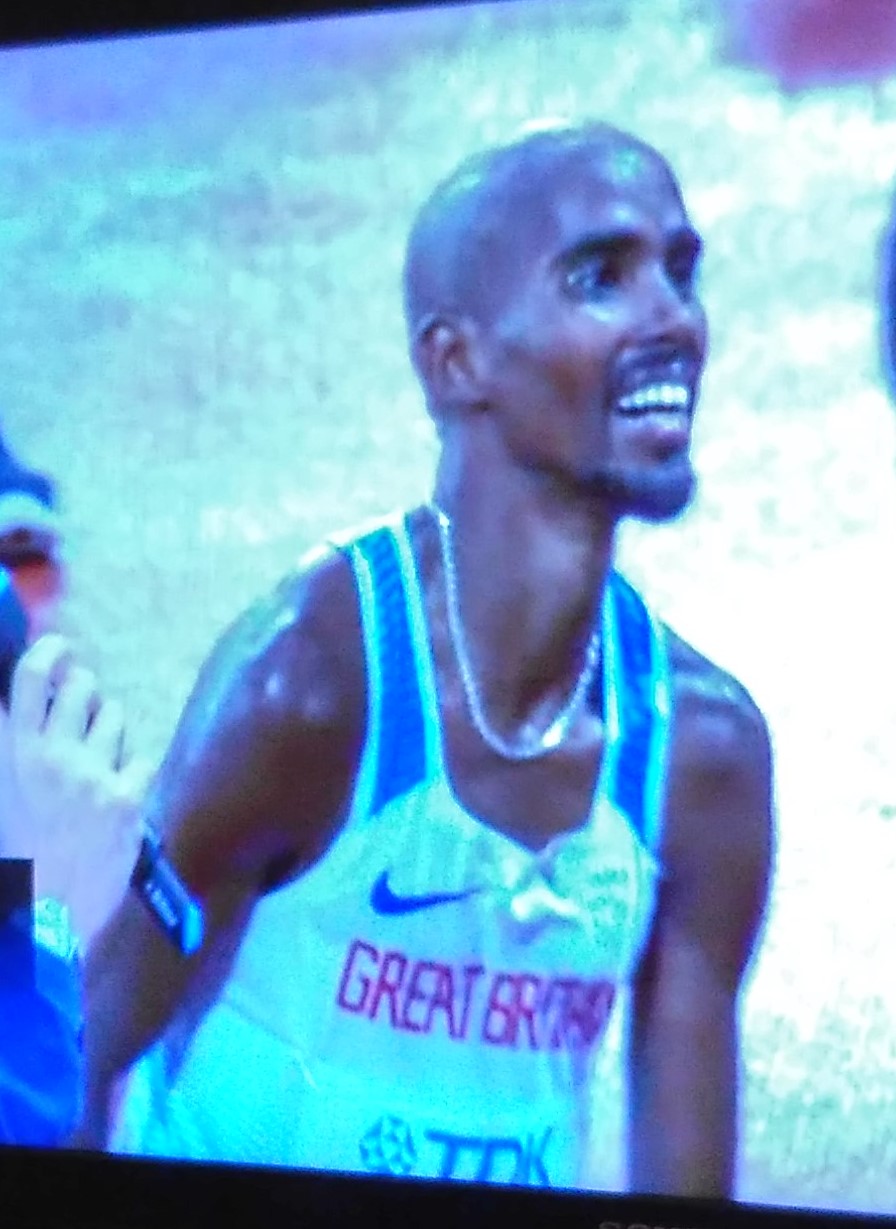 covered 3.1 miles in 13.1/2 minutes, but to be fair, he had no stiles or long wet grass to contend with, also he didn't stop for coffee.
---

 Marian's London Walk looked probably wet after lunch and for once the forecast was correct. We had a good walk in the morning past the Gothic village of Holly, built for estate workers in 1865 and then past Highgate cemetery, home to Karl Marx and many more before reaching Waterlow Park. In the park was Lauderdale House, where the ever generous Nell Gwynn raised 2 of Charles II's children and where we stopped for coffee. Then on to one of London's more expensive villages, Highgate, where many notables have lived in the past. A more recent resident was singer George Michael whose fans are still decorating the nearby park 7 months after his death. Next was Hampstead Heath with distant views of the City of London and eventually to Kenwood House for lunch. The rain had just started and we were lucky to find The Kitchen. This has much original equipment dating back to 1845, with a fan in the chimney powering a variety of mechanisms for spit roasting on a massive scale - there is a very similar mechanism in Petworth House. The photo below shows the spit engine and another rare sight - one of our senior walkers actually using her mobile phone!
 After lunch we had intended to have a quick free look at the remarkable colllection of Old Masters. The most notable was a large Rembrandt self portrait, a very late one and said to be probably his best. Also on show were paintings by Turner, Landseer, Gainsborough, Reynolds and many others, altogether an incredibly valuable collection in an interesting house with clocks, furniture and decoration to match. It was just as well, as the rain continued in a persistent manner. We eventually left taking a bus to Golders Green and the tube back to Waterloo in time to catch the train back just before 6pm. Altogether an interesting and enjoyable day in London Town. Thanks to Isabel and Marian for additional photos.
---