Viewing galleries from October, 2021
This weeks walk started in the recreation ground car park at North Mundham where 12 walkers gathered to look at the dark skies to decide if it would rain or not. It didn't, and we even had Autumn sunshine as we walked the five miles of almost flat terrain. From the village we made our way past St Stephens Church and on towards Chichester golf course (at Hunston), a few puddles to negotiate but nothing compared to the stile where the bottom step had been removed. Some were thankful for the strong shoulders of walkers helping each other past this obstacle. Before reaching Runcton we stopped by the side of the road for refreshments, then through some woodland before completing a full circle back in North Mundham, where we then made our way to the very busy Walnut Tree for a tasty lunch.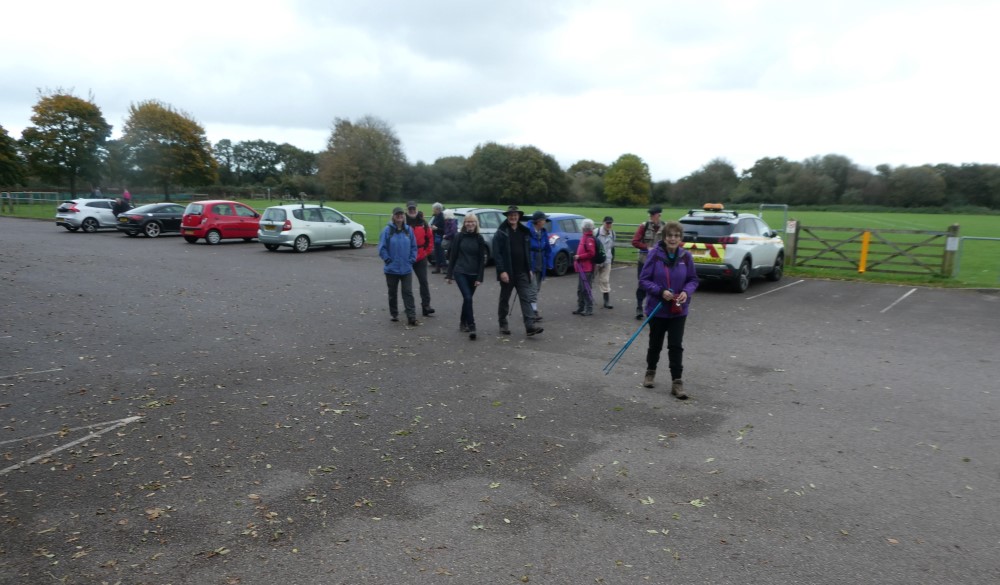 Starting out.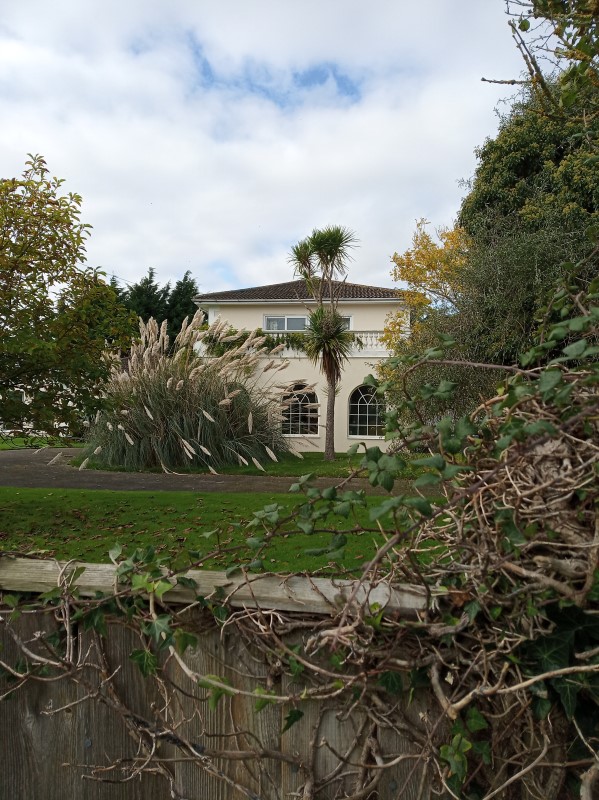 Plenty of pampas grass...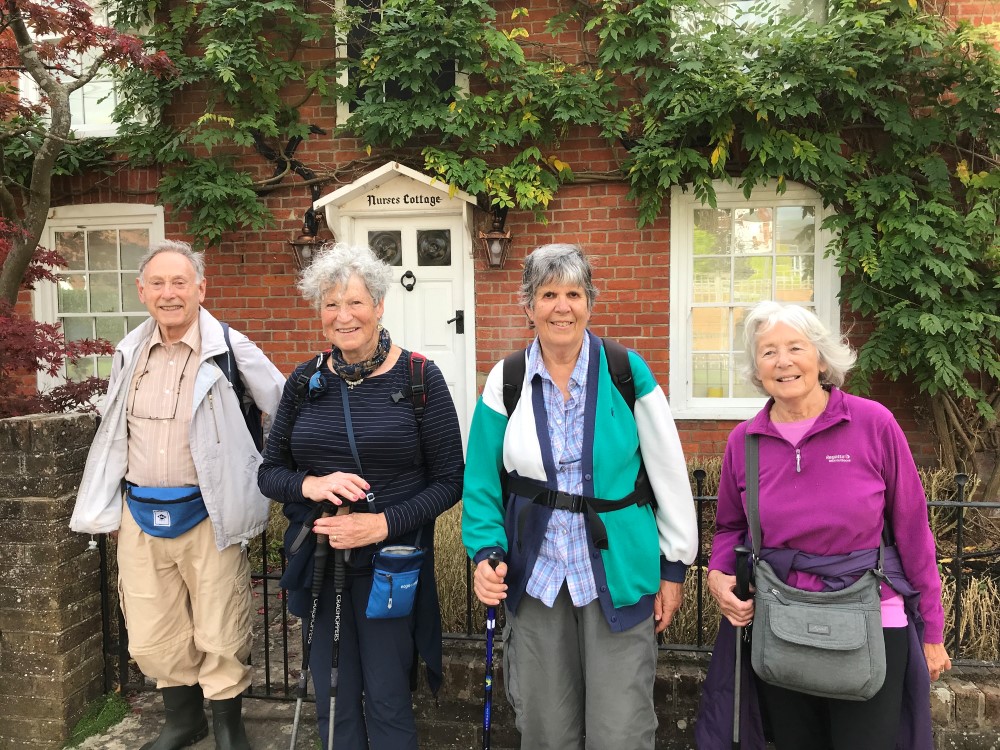 Not too sure they were all nurses!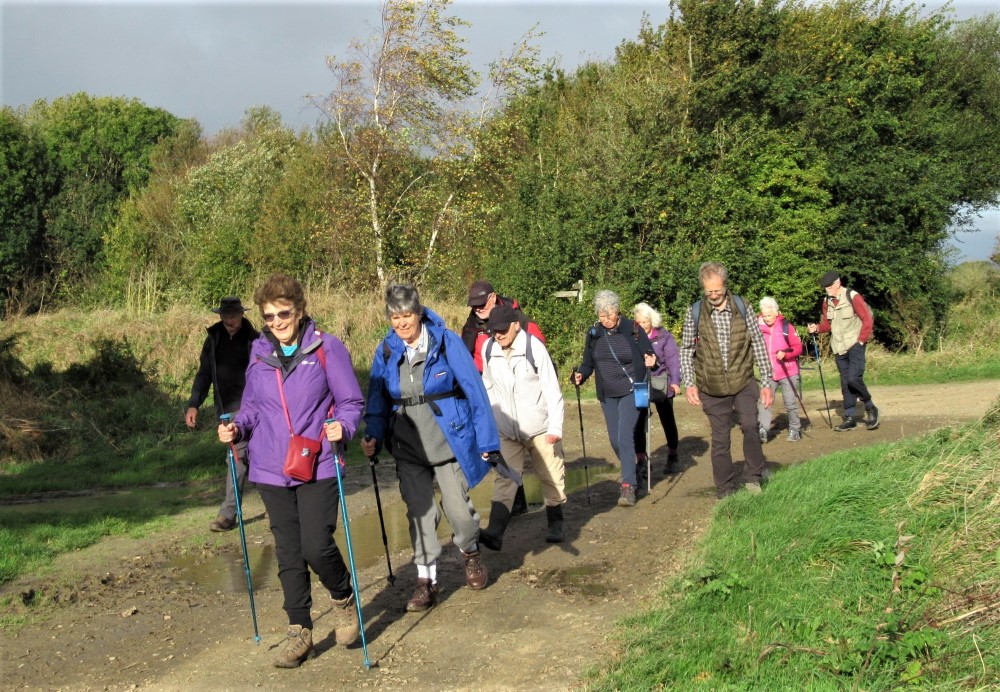 Walk leader striding out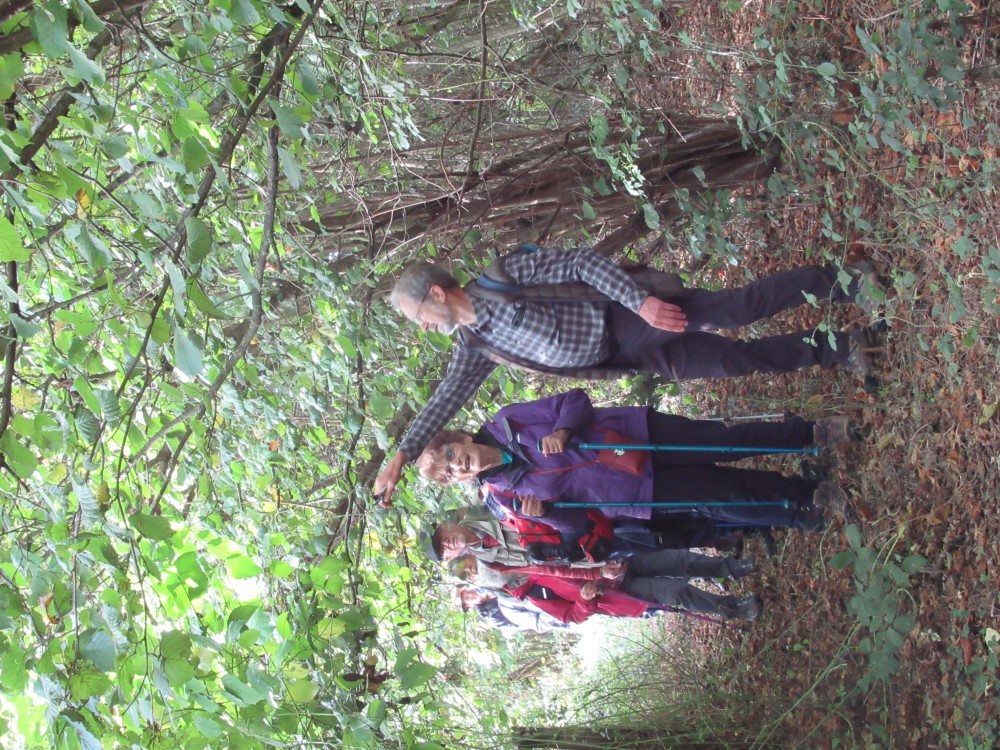 Footpath maintenance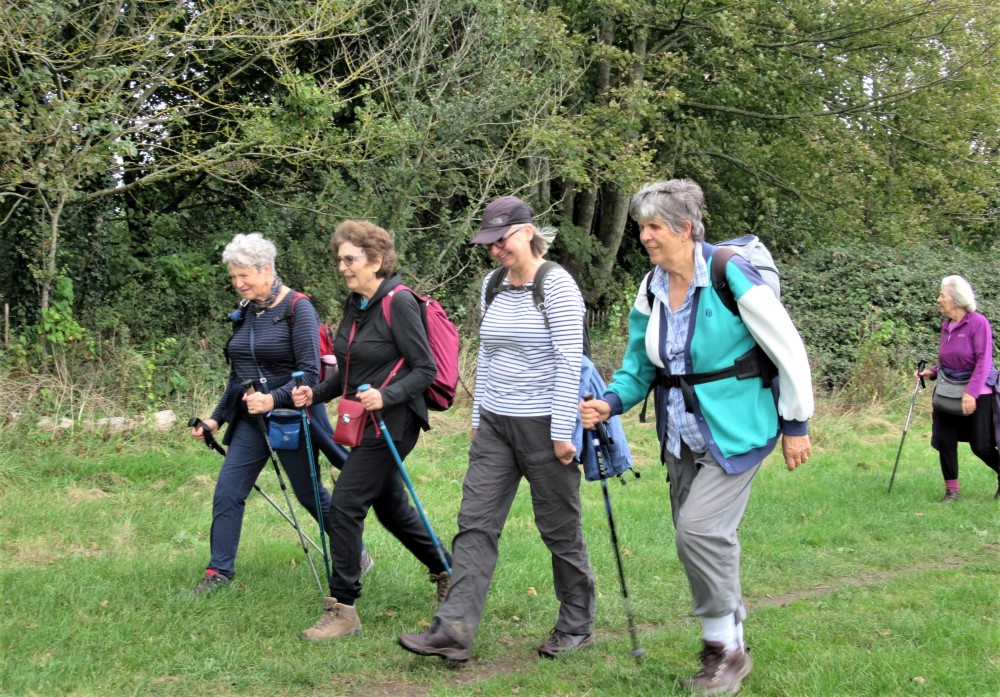 Girls leading the way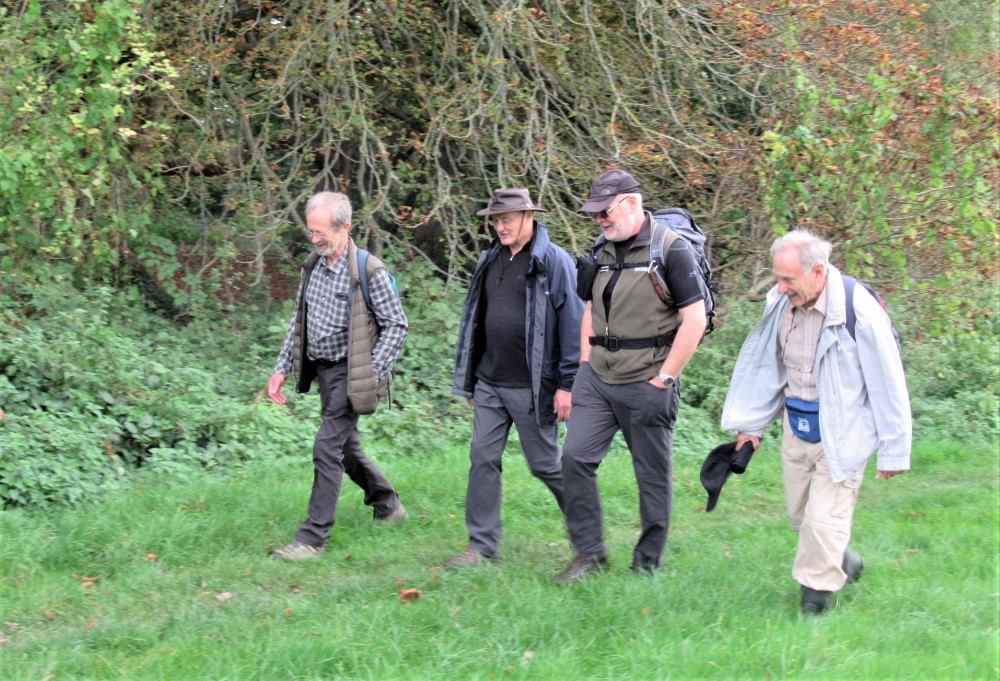 Boys tagging along behind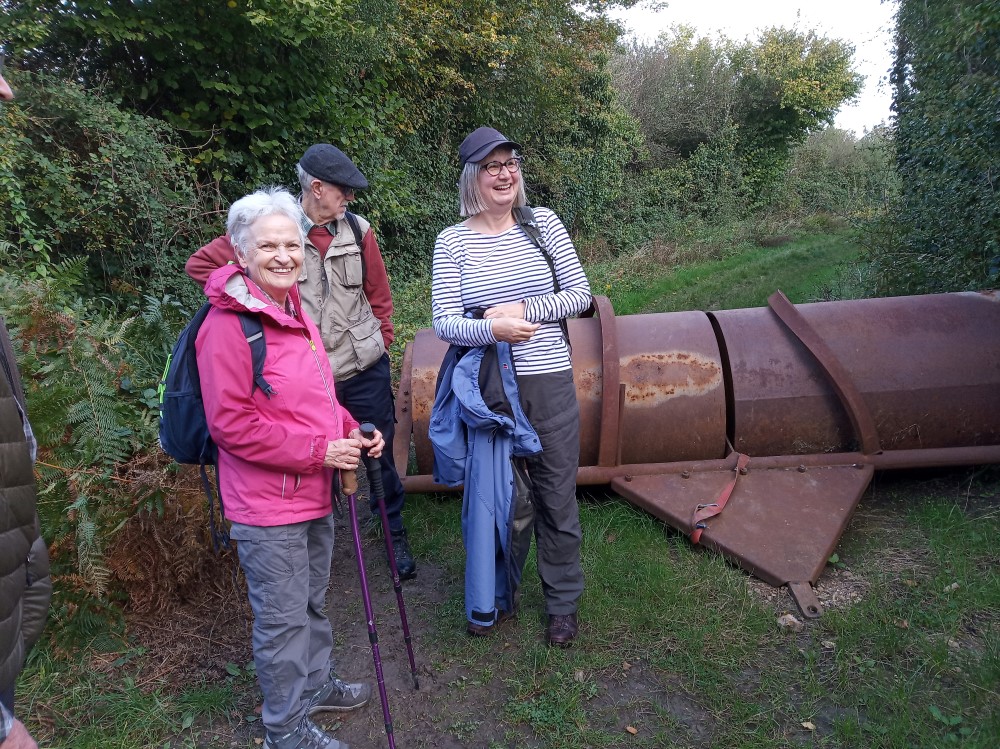 Roller needs repair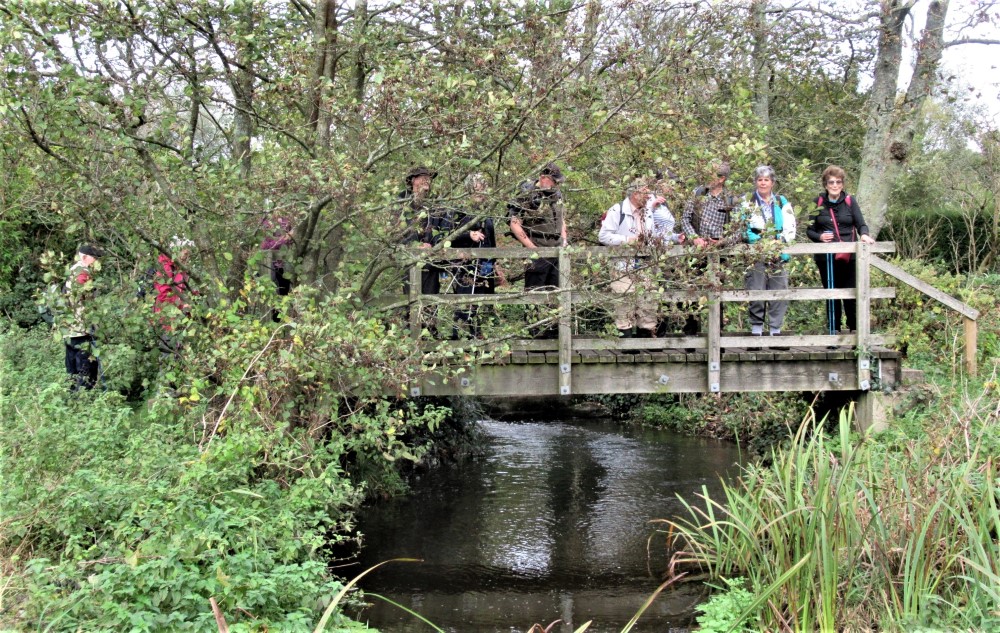 Bridge crossing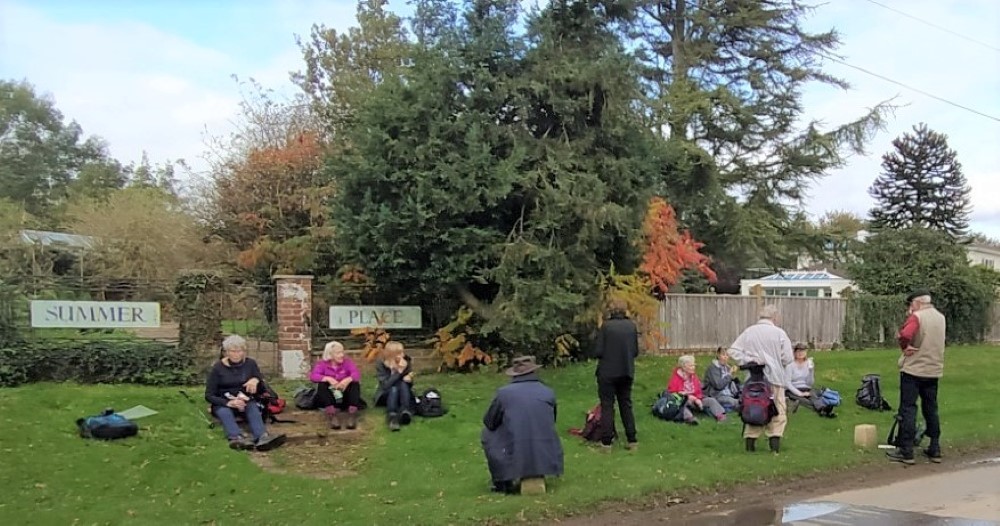 Picnic spots were scarce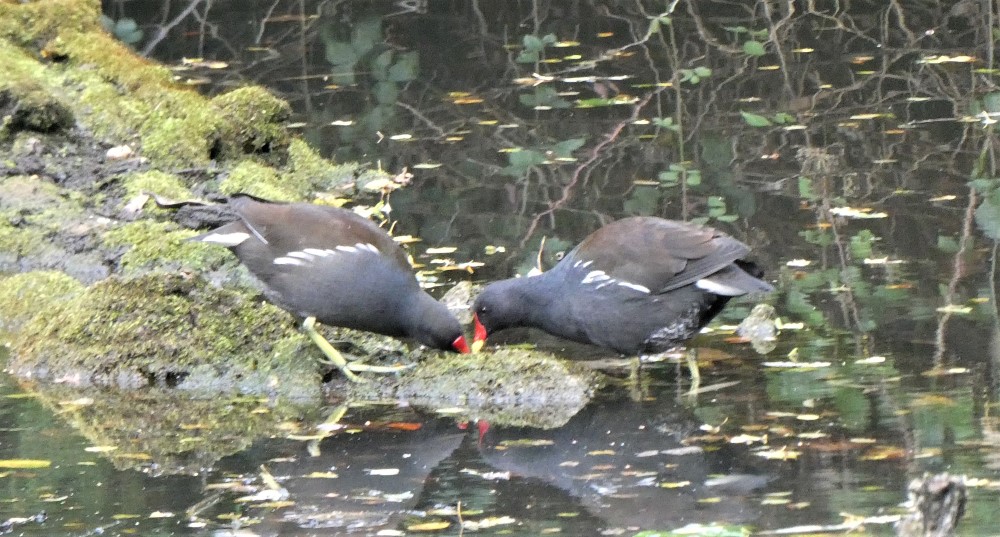 Moorhens chatting.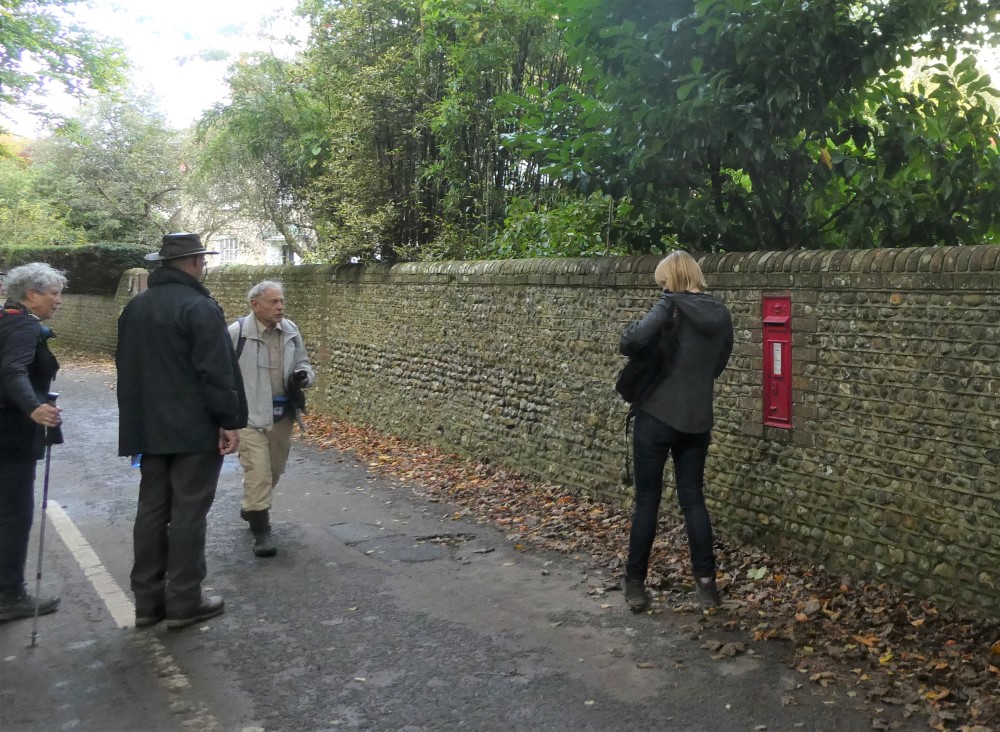 Now, where is that letter I need to post?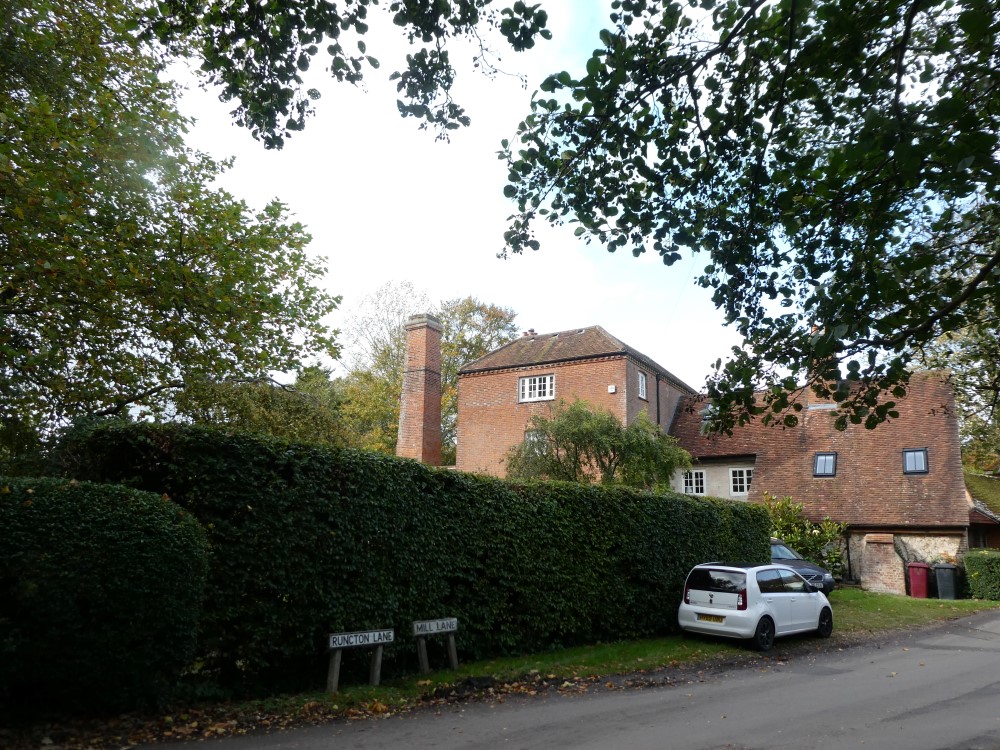 Runcton Mill 17 /18th Century, now in private hands. Corn mill, maybe originally water driven, later converted to steam ?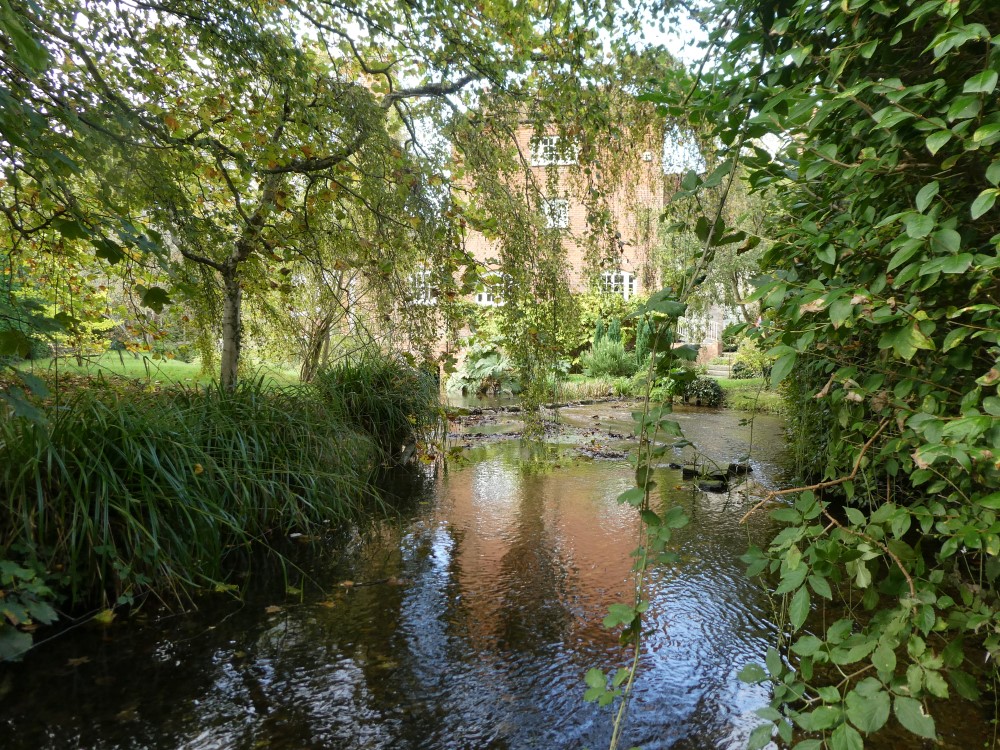 Mill's old source of water, Pagham Rife. Rife is a Sussex dialect word for a stream - particularly in the Selsey area.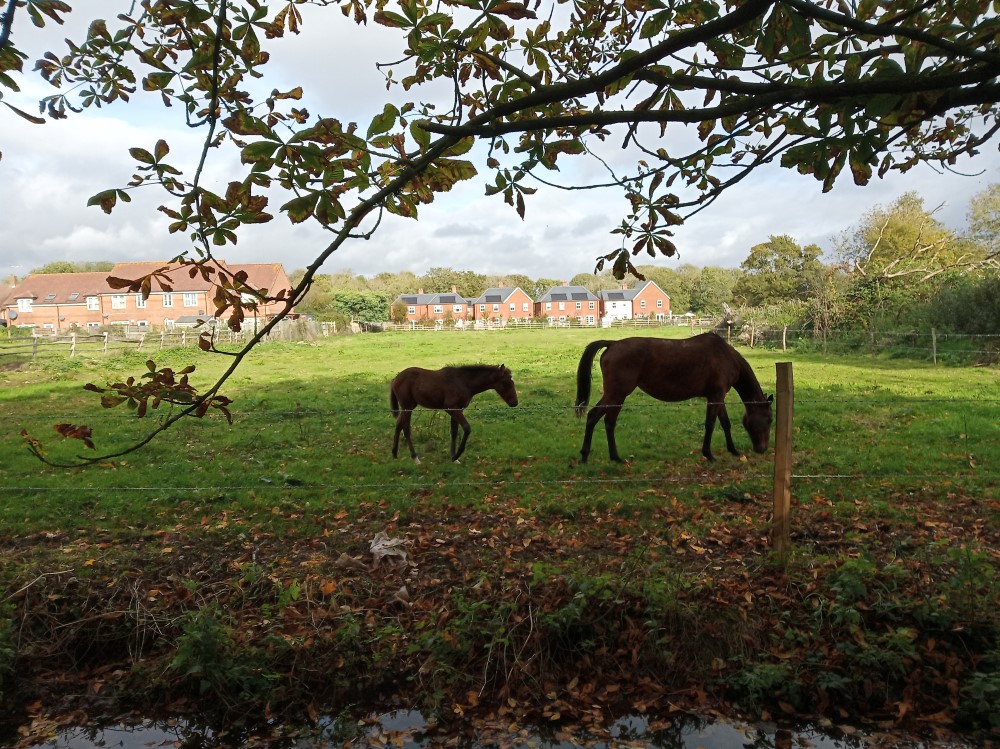 Mare and foal, with unusual markings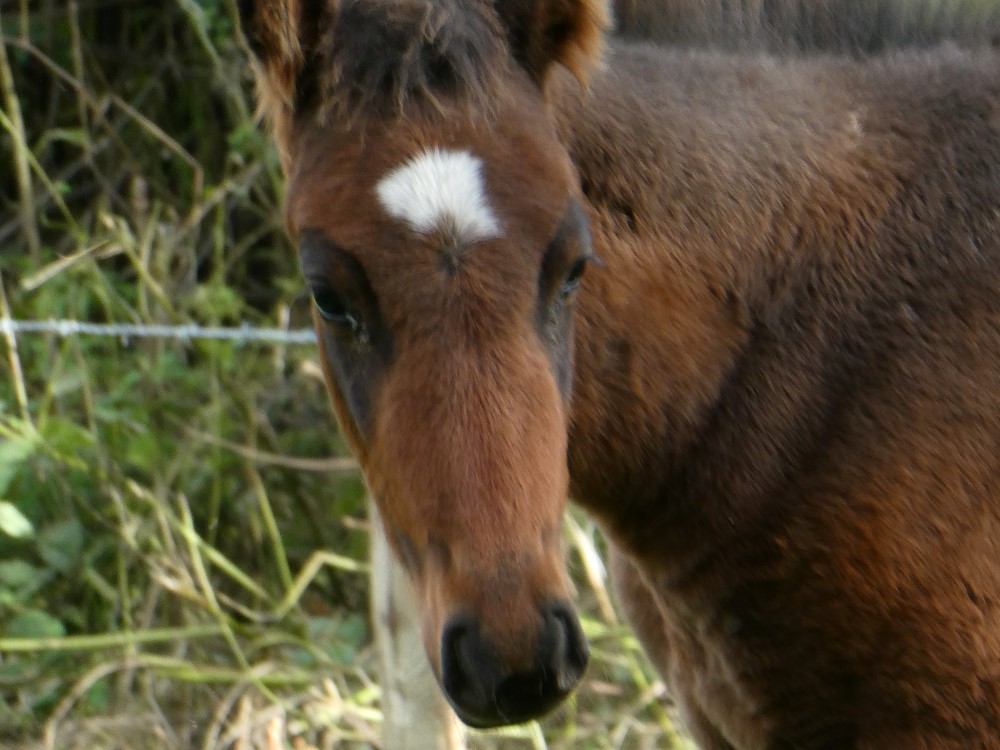 Two lovely black eyes!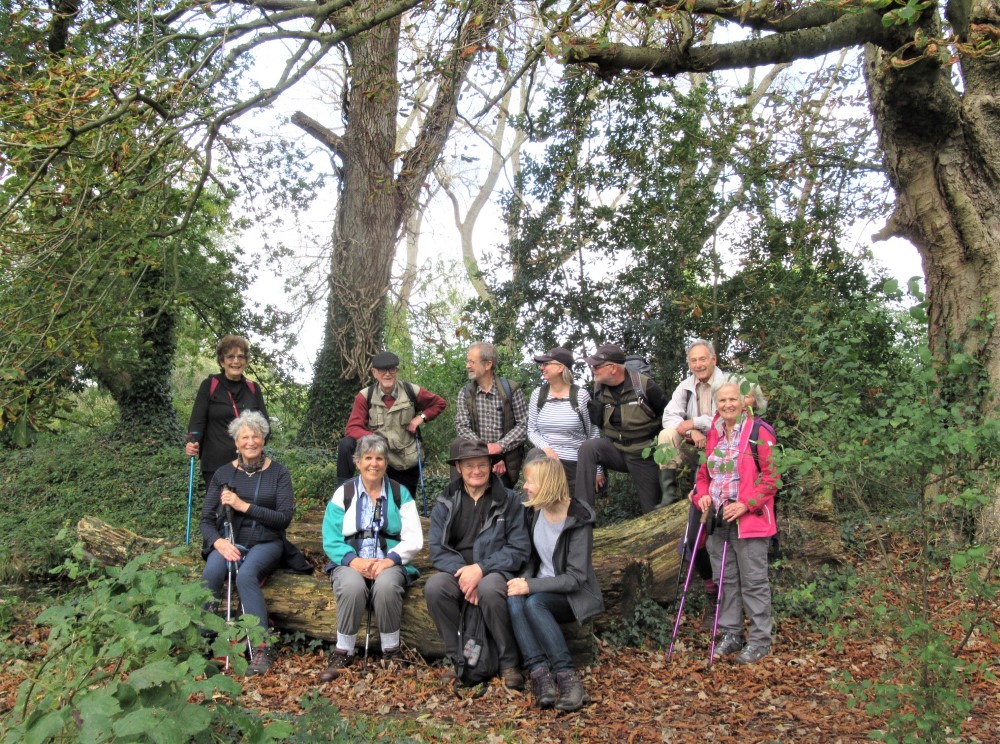 Some people just won't look the right way!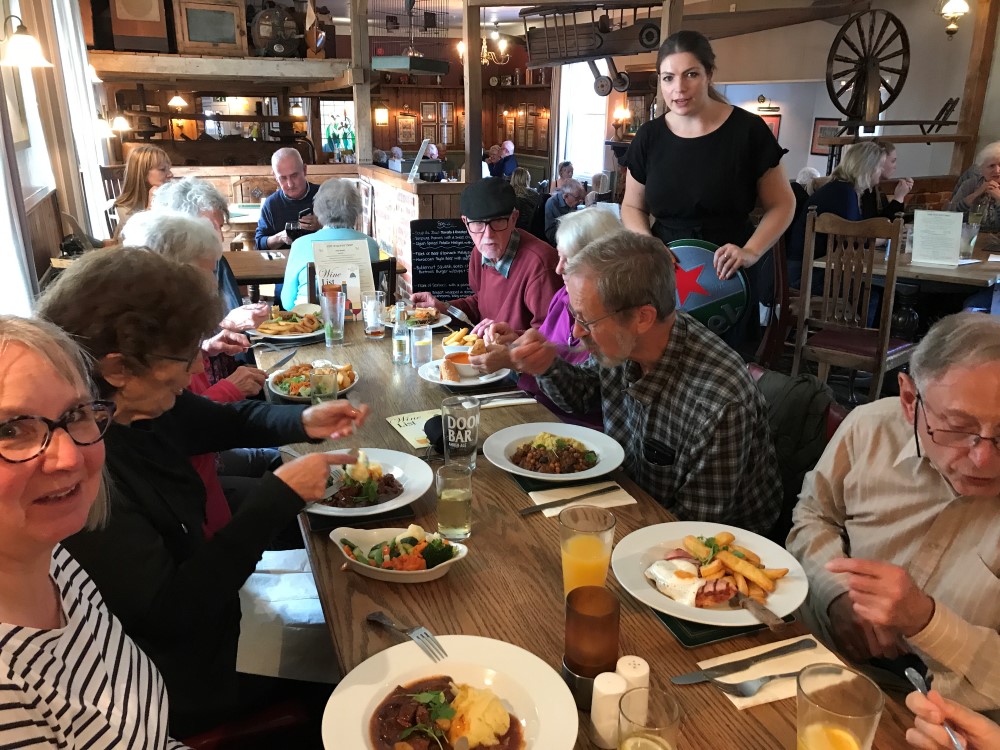 Yum yum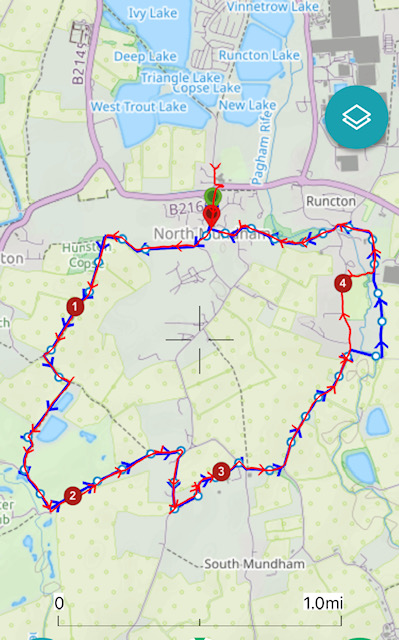 Lovely flat walk, about 5 miles.
---
The forecast earlier in the week was fairly bad, wet all morning as well as thunder and lightning. By Wednesday morning the forecast had improved and our walk was only seriously rained on for a few minutes and easily coped with by using a brolly. Starting from the car park in South Harting we headed towards West Harting. On the way we passed West Harting's Old Inn, also known as the Old Greyhoud. Now a private house, it is of medieval and Tudor timber framed construction. In West Harting we turned East towards the hamlet/house called Upperton, not to be confused with the village near Petworth. Another detour, and from the farm track we had fine views to Durleighmarsh Farm in one direction and Harting Downs in the other direction. Courtesy of the Hill Ash Estate we found a ideal spot for our coffee break before heading for Hollist Farm and East Harting. We had a short downpour, which stopped as soon as we reached a handy bus-shelter. After heading directly towards the impressive Harting Down, we luckily turned west and found a route back to the car park. The Three Horseshoes provided an excellent lunch.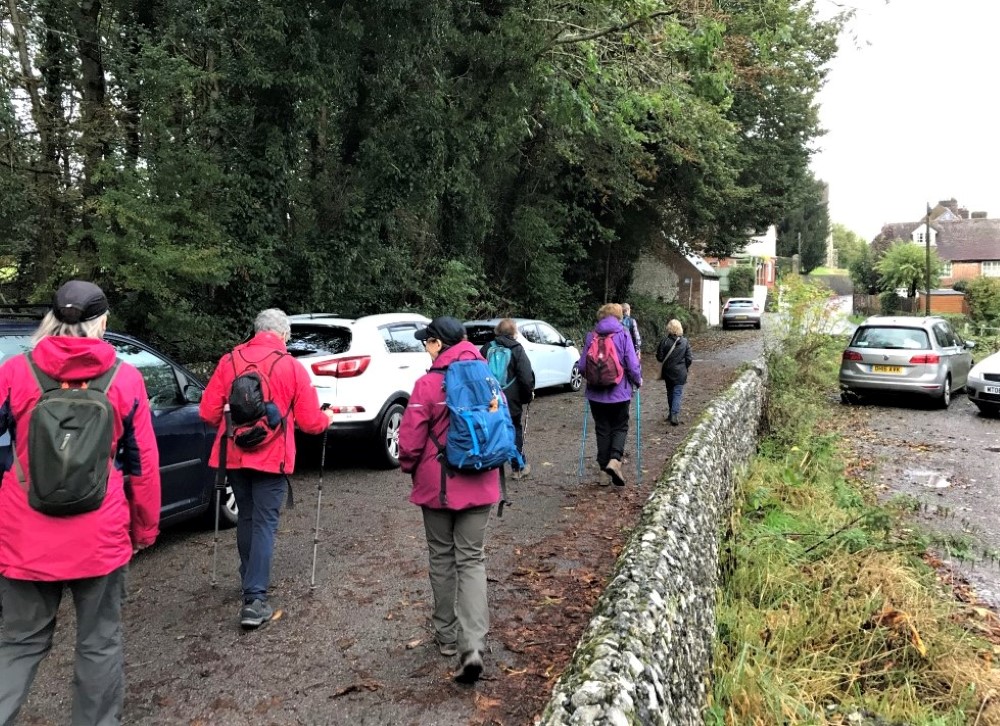 Starting out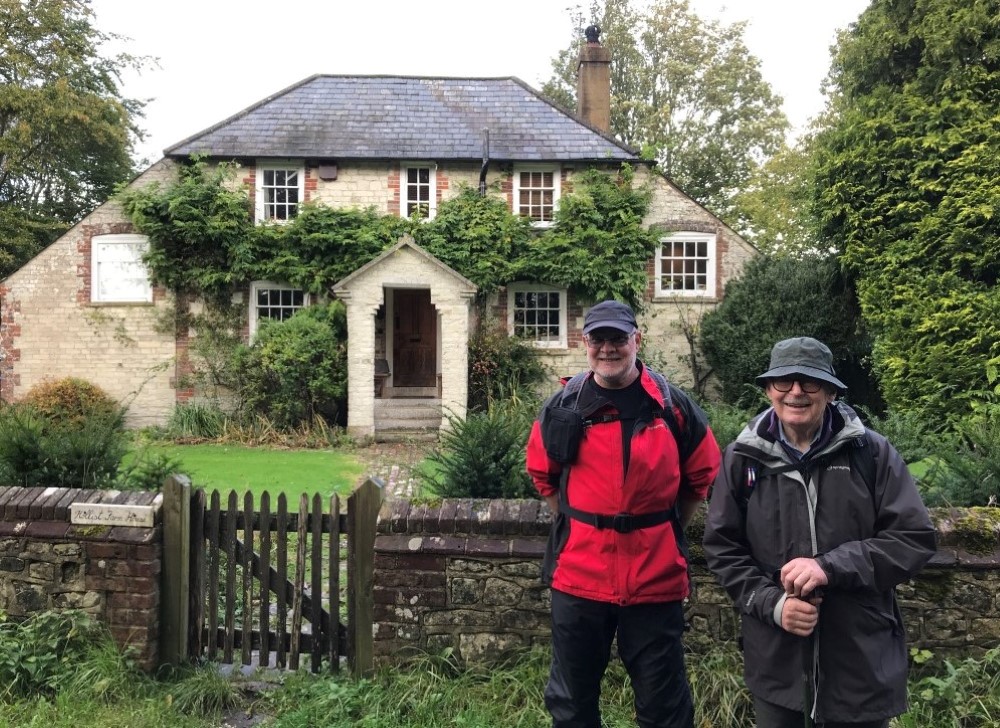 Couple of happy chappies.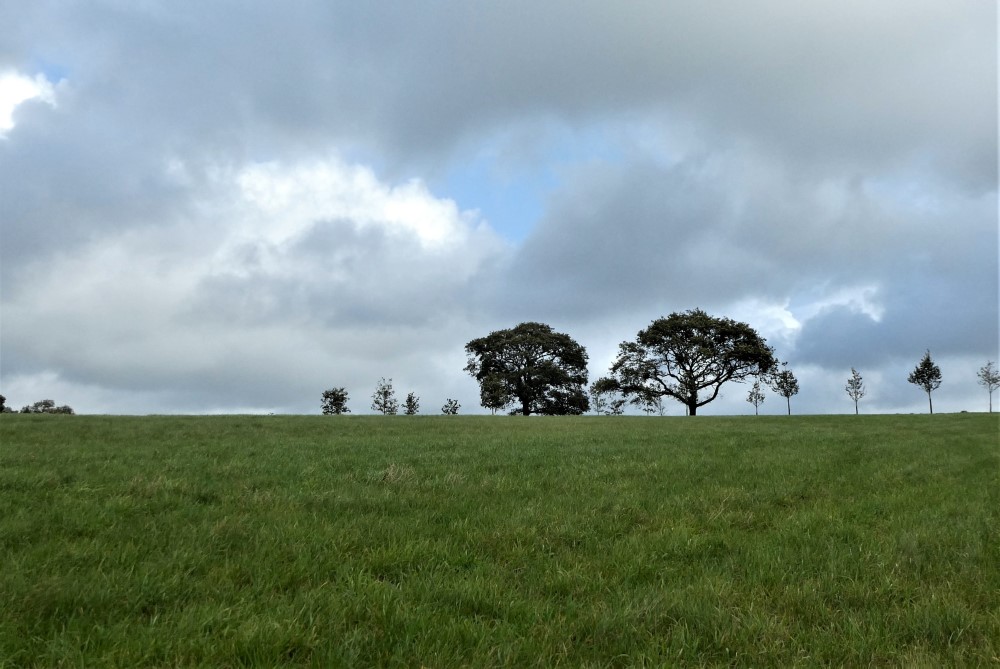 Is that blue sky up there ?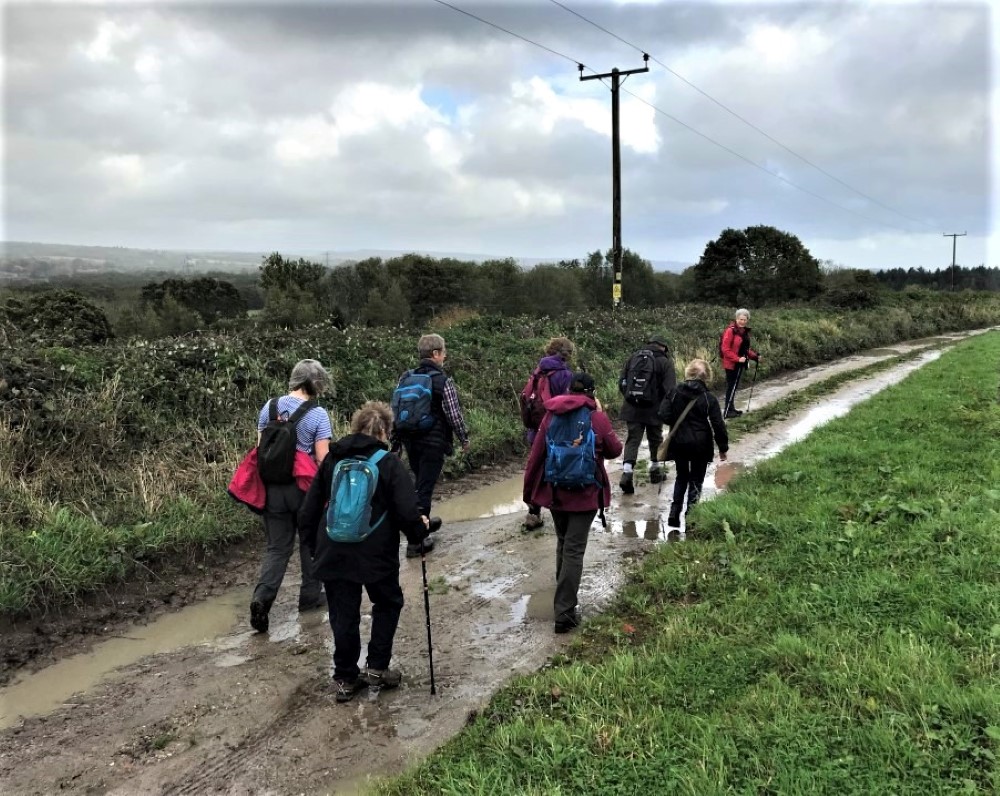 Puddles need avoiding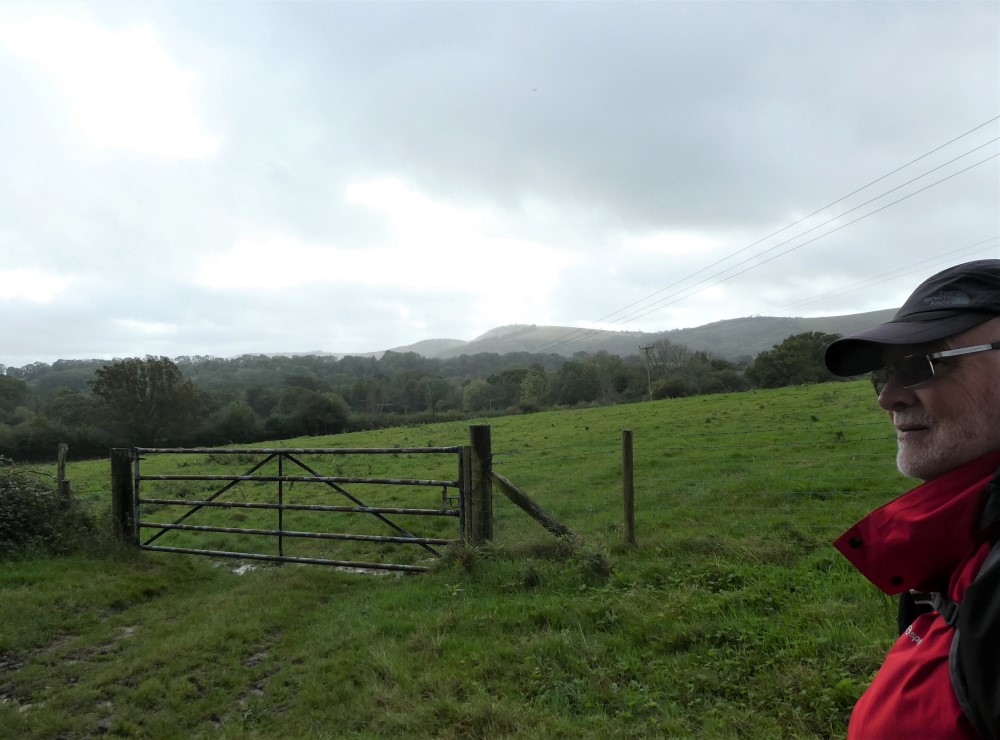 Faraway Harting Down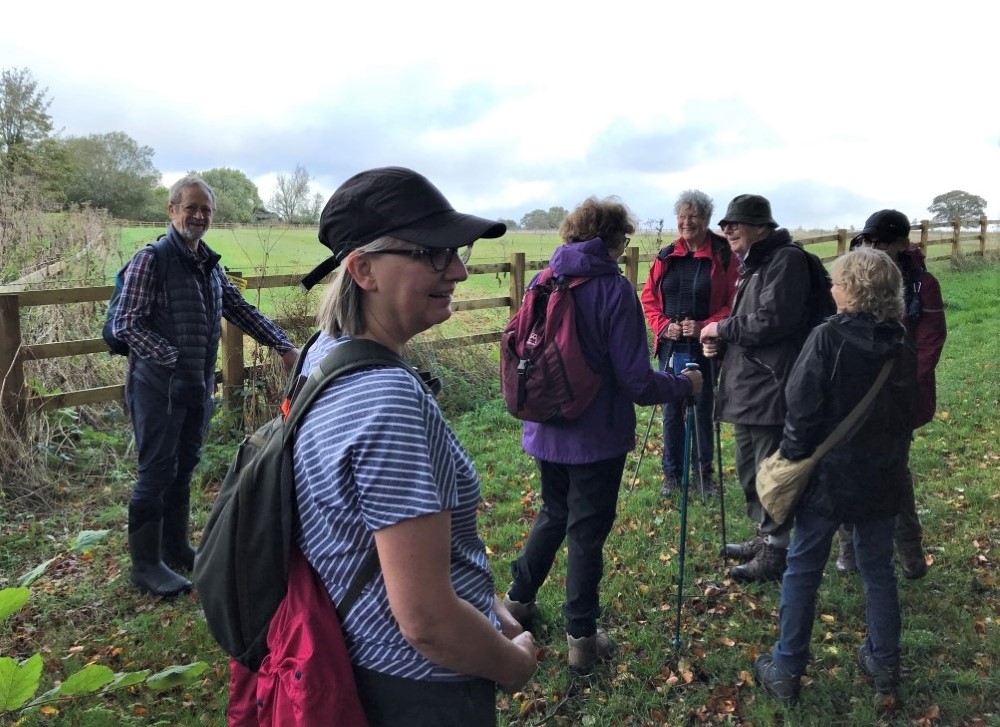 Where shall we go next?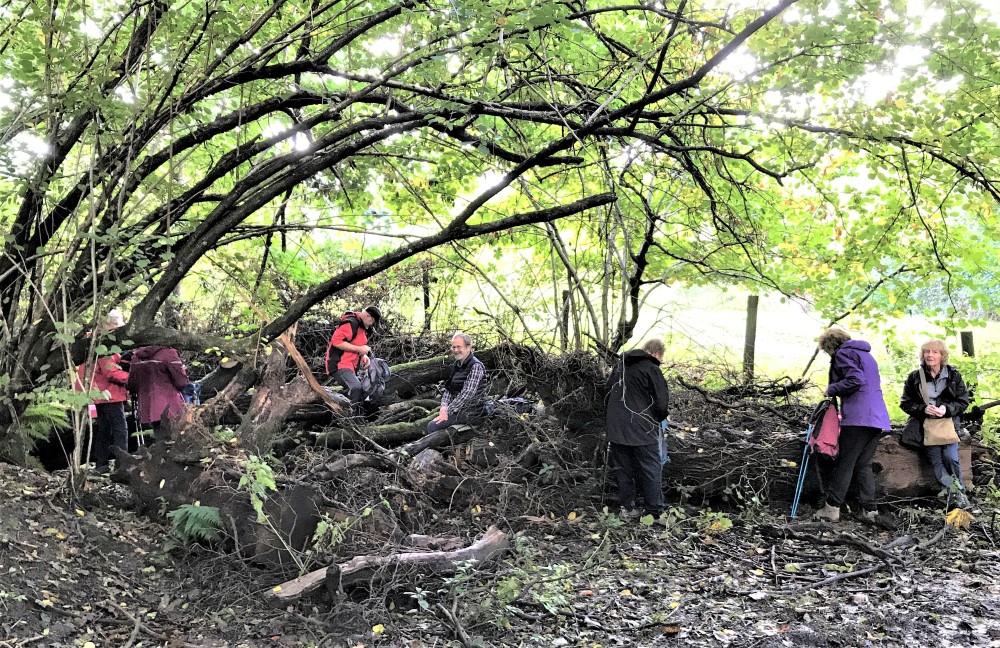 Time for a cuppa! Plenty of seating available.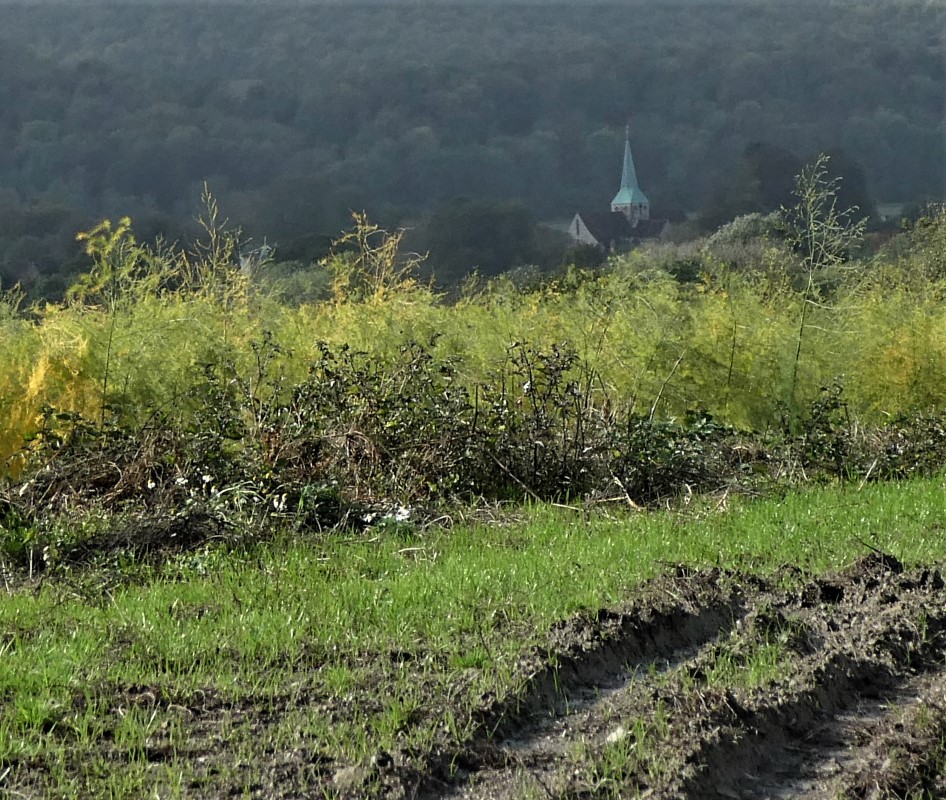 The wonderful copper clad spire of South Harting church.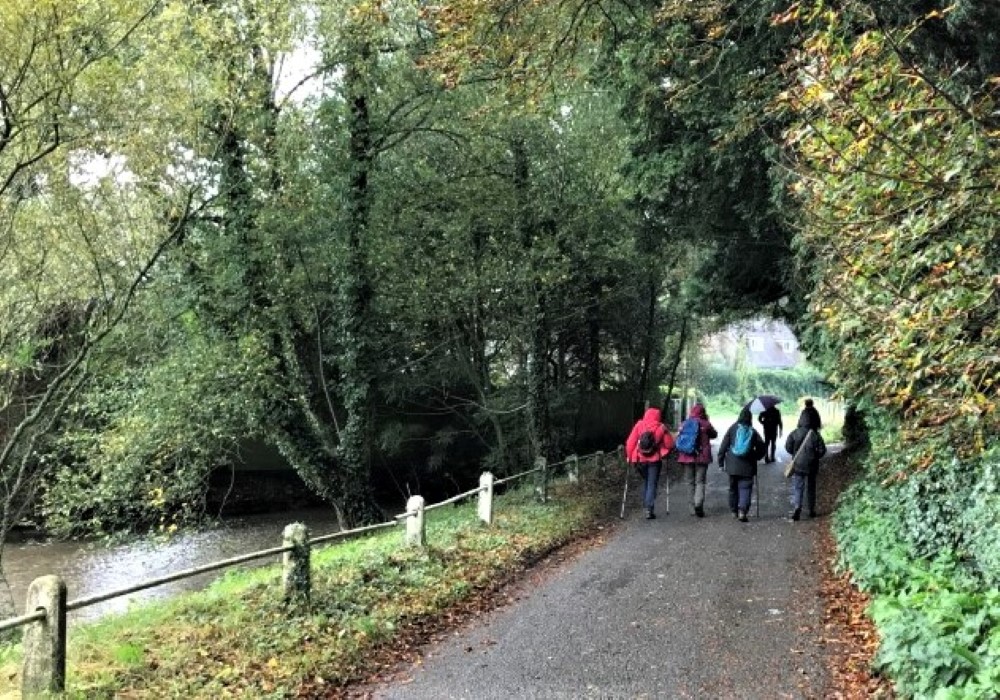 East Harting Street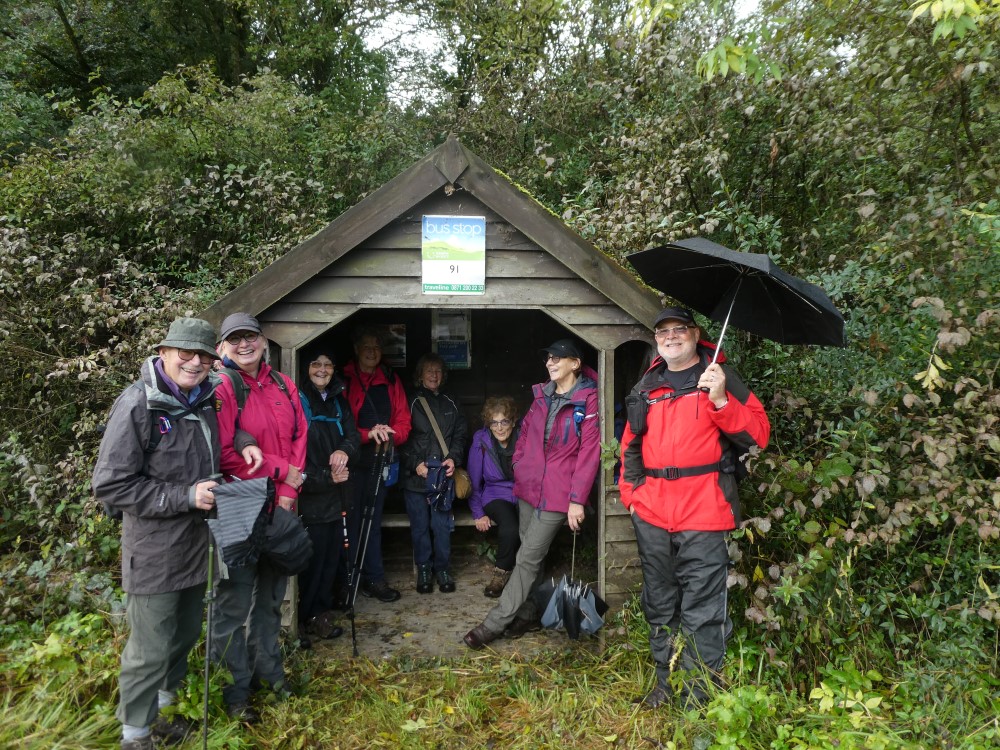 Rain has stopped!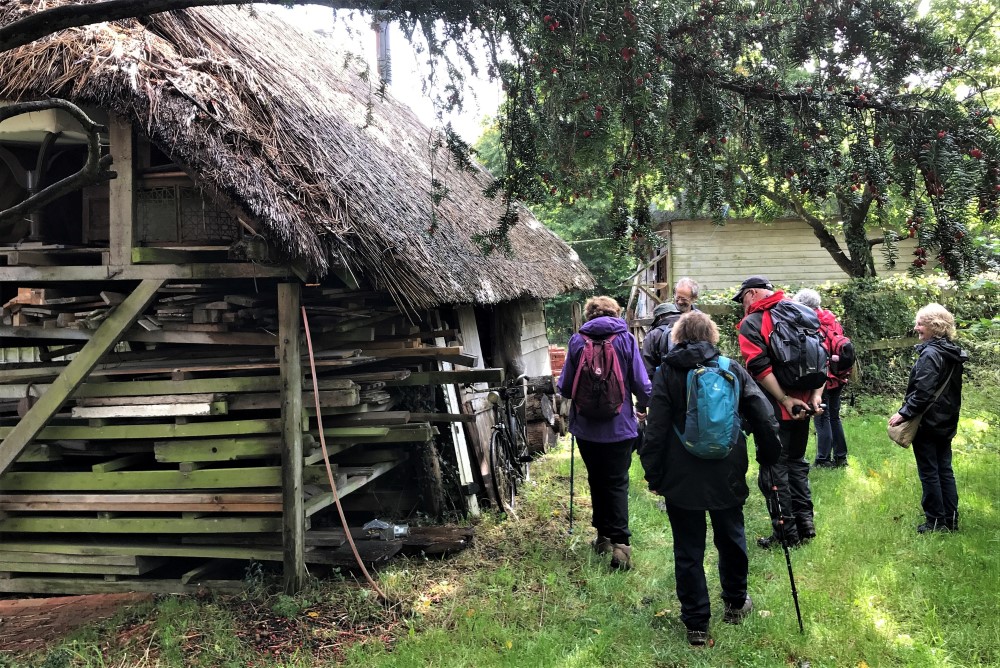 Interesting shed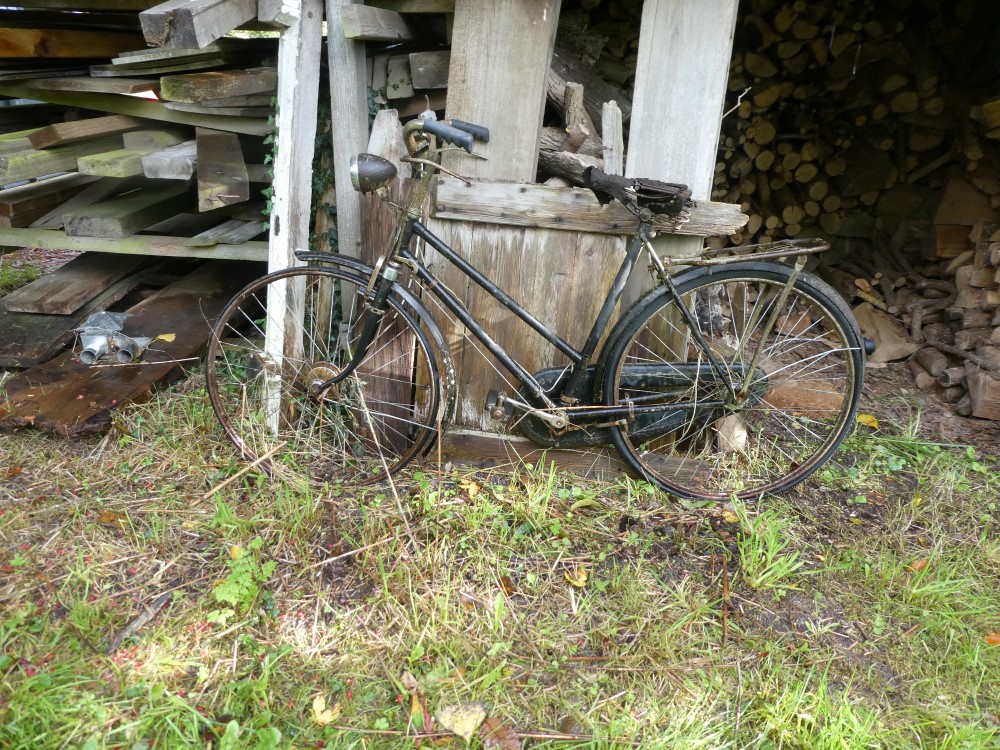 Needs some TLC
.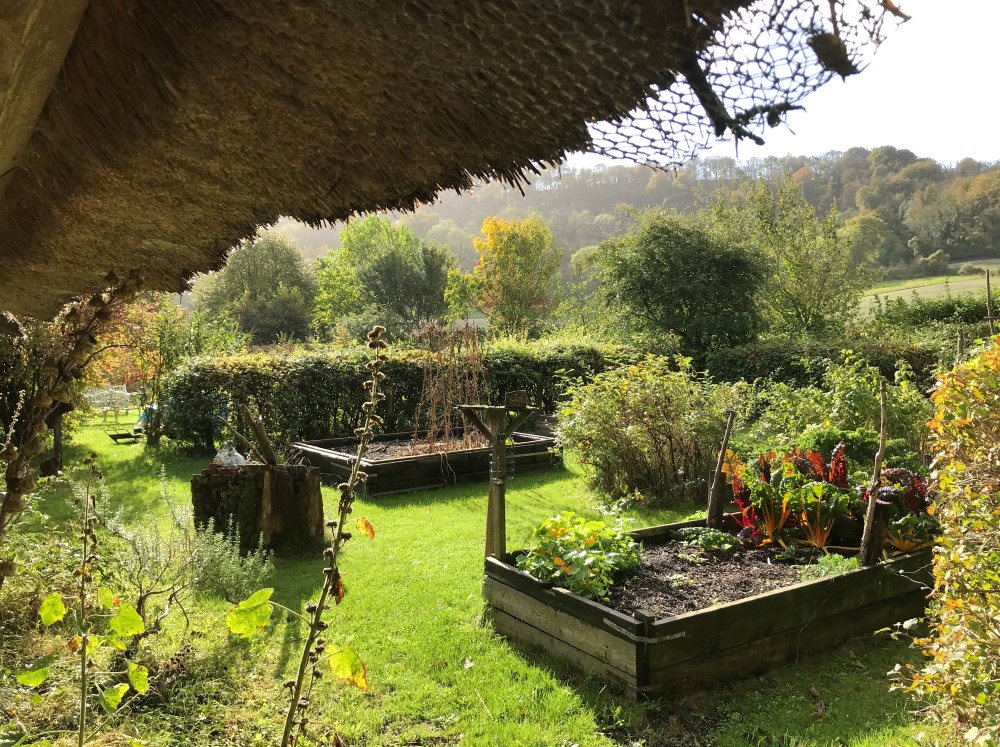 Nice chard growing there.
Welcome bit of shade!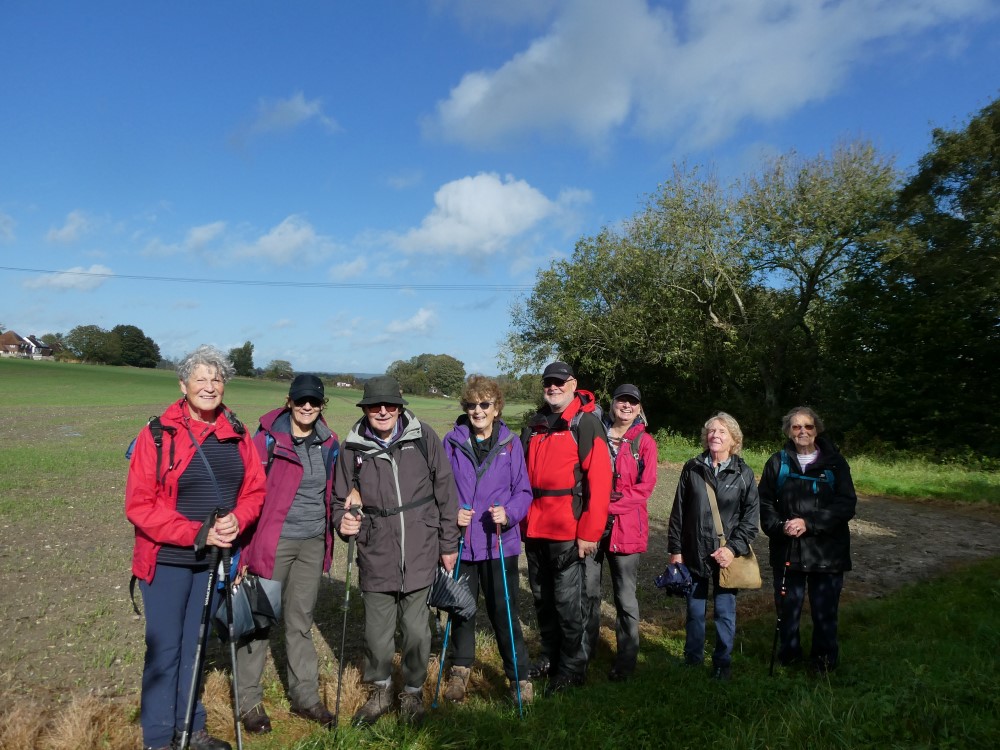 Get out the sun-cream!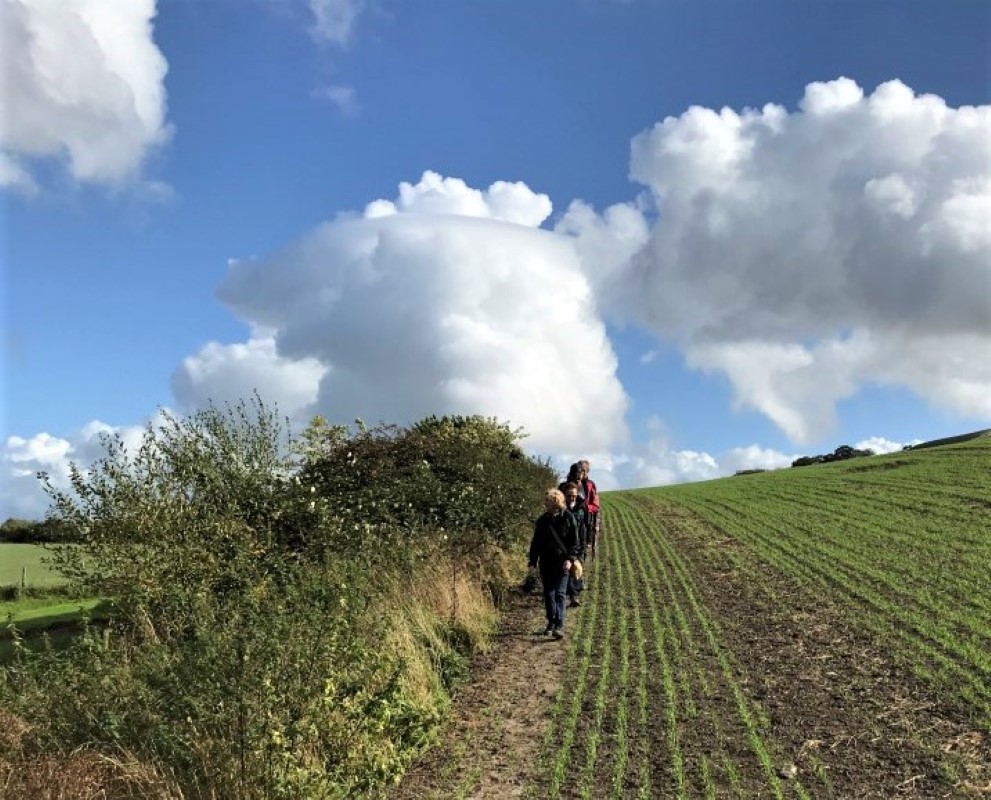 Just below Harting Down.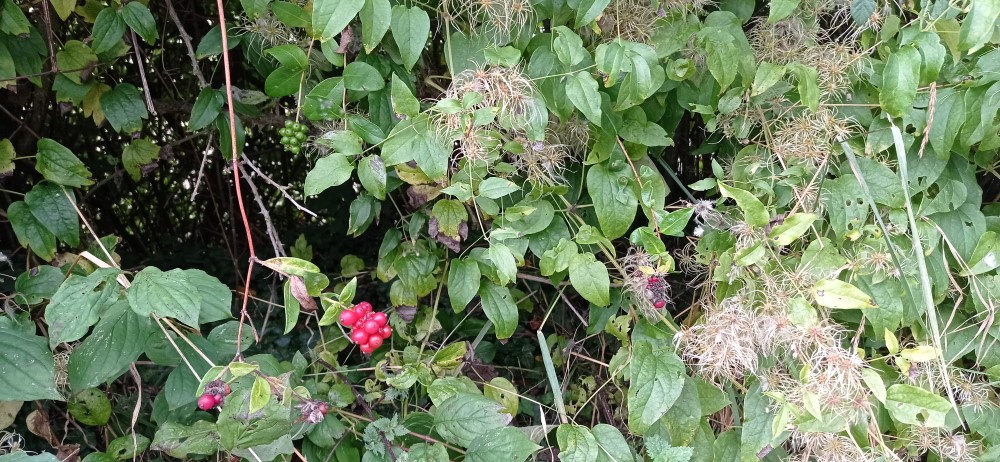 Hedges full of Spindleberry and Old Mans Bead
.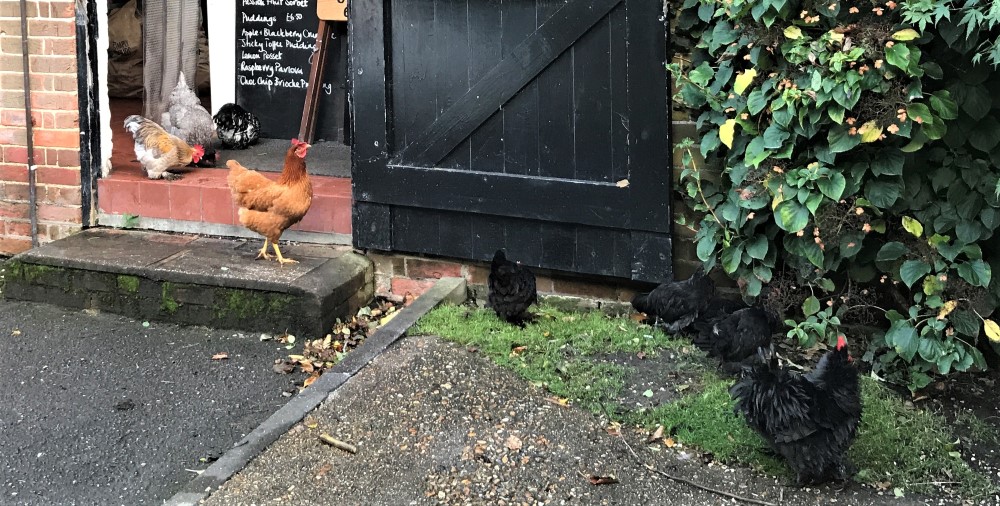 Pub chickens.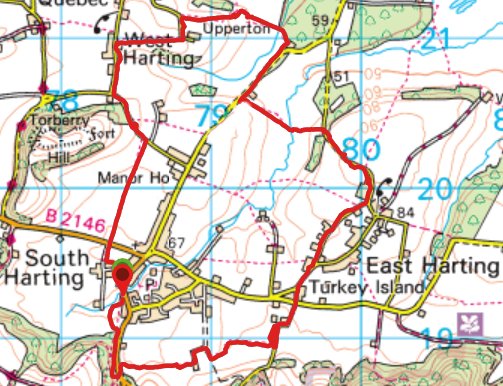 Just over 5.1 /2miles.
---
The walk last Wednesday was led by Isabel and the weather was excellent, bright sunshine and only a little wind. Starting from the Upperton Gate we were hoping to see some stags gathering their personal herd of female deer and we were not disappointed, although all the quarrelling seemed to be over. We did a circuit of the park and found an ideal log upon which we could sit and have our refreshments before heading for the exit at the New Lodge West. From there we walked through Tillington Churchyard, before turning west towards the cemetery, and on to vineyards of the Roebuck Estates. After a loop we found ourselves back in Upperton, where we had parked the cars. Many cars seemed to find their way back to the hostelry in Easebourne, which was a good move.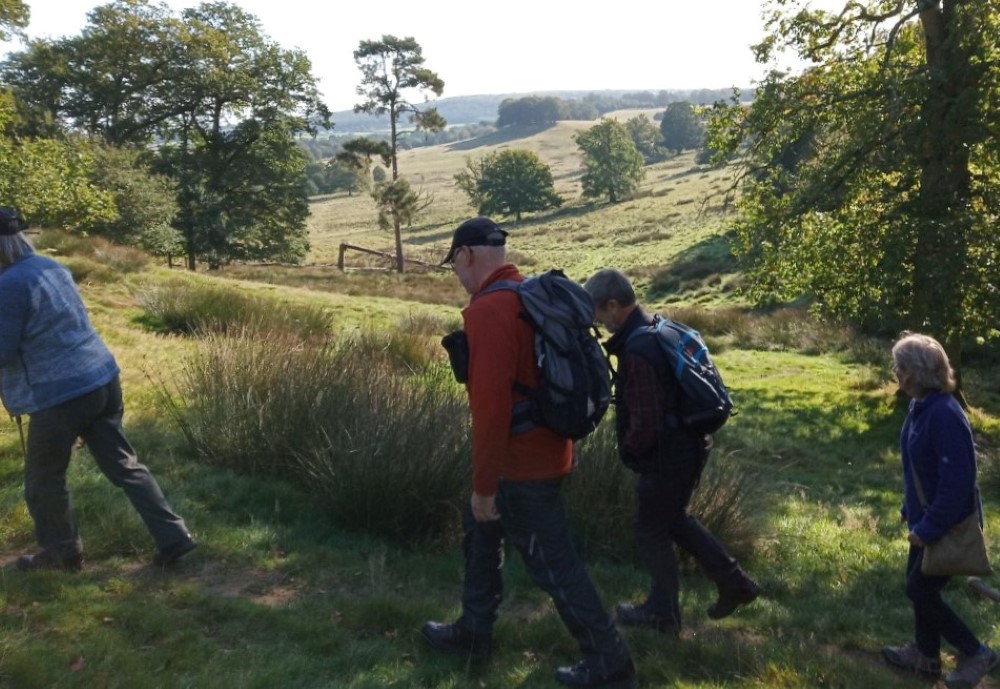 Starting out in the park.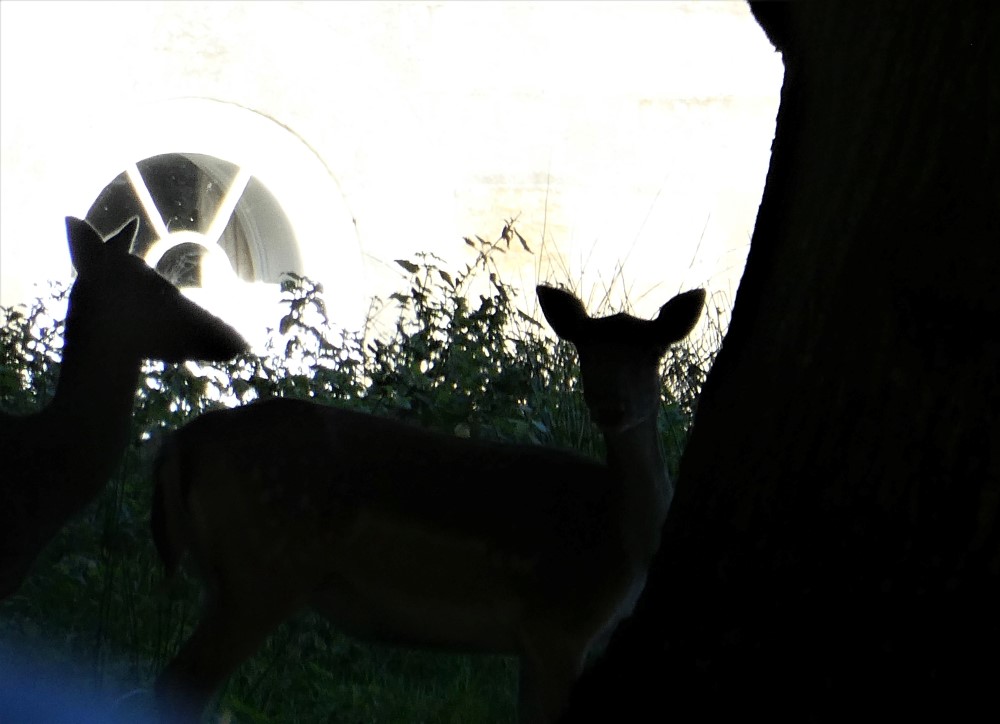 "If we stand very still, they won't know we're in their garden"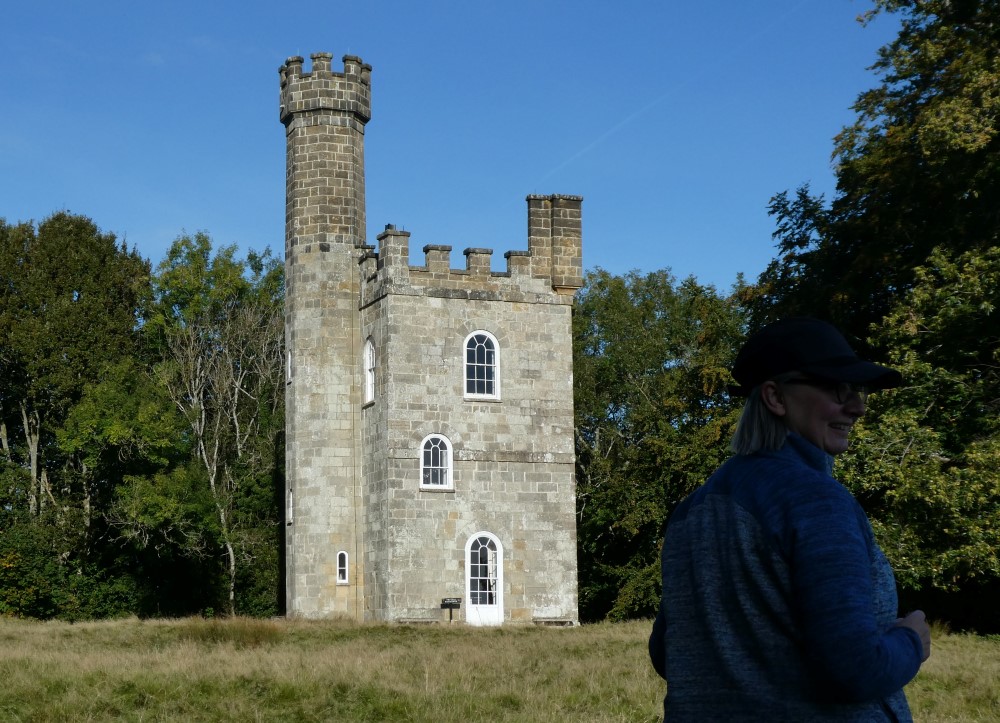 The Folly, Petworth Park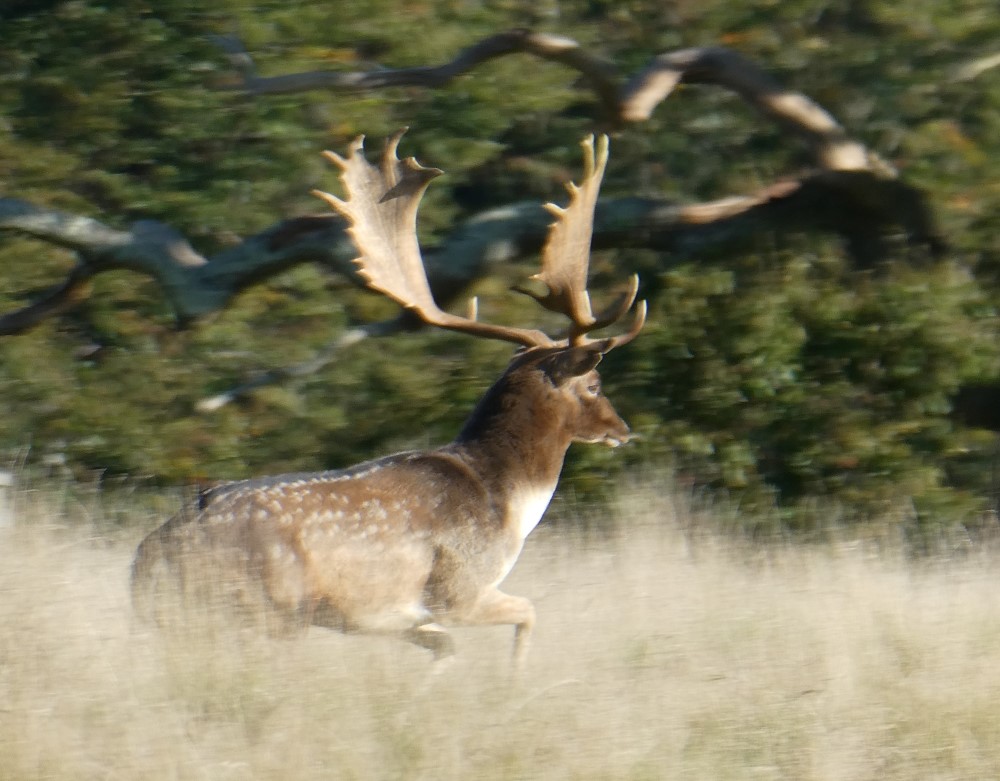 Time to chase up my hinds.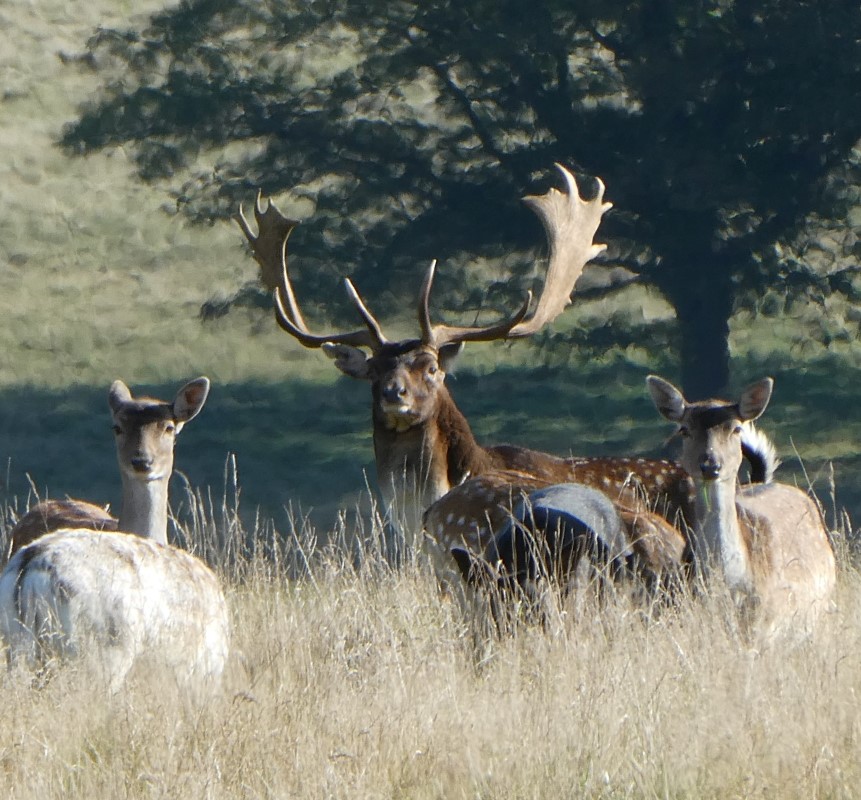 "What are you looking at ?"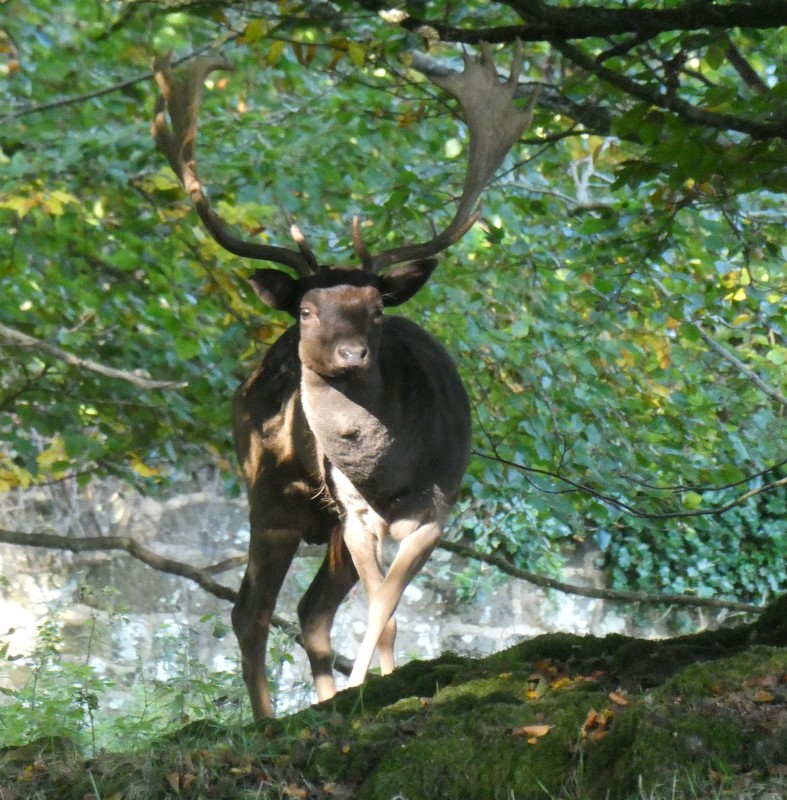 Crossing his legs didn't help him find any hinds.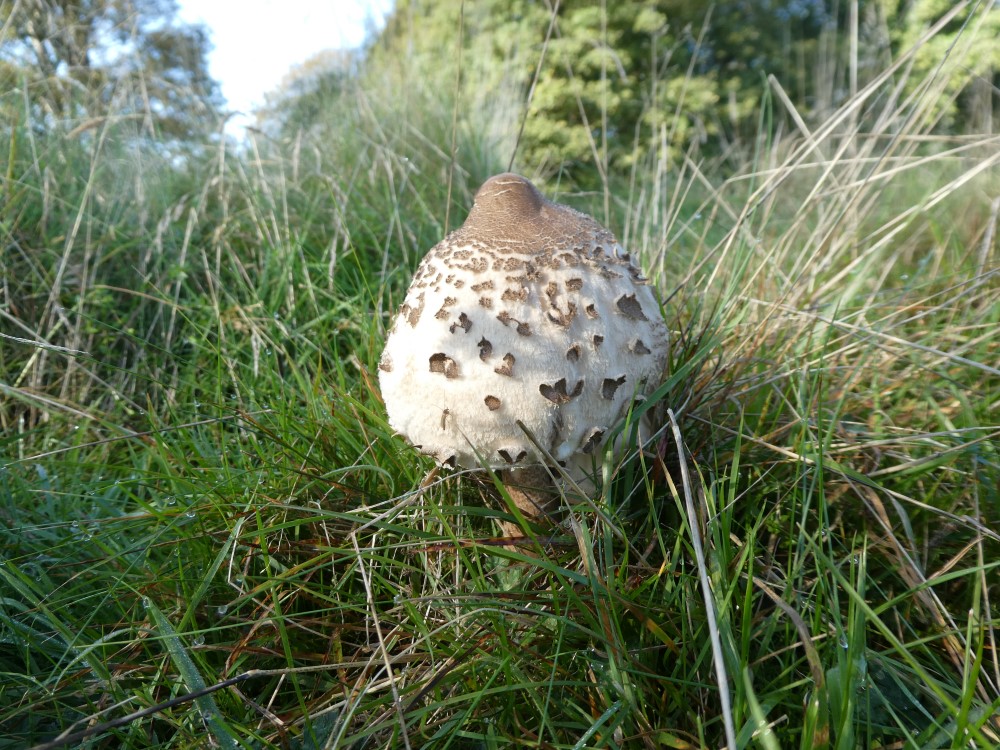 Lots of parasol mushrooms around, edible by most people.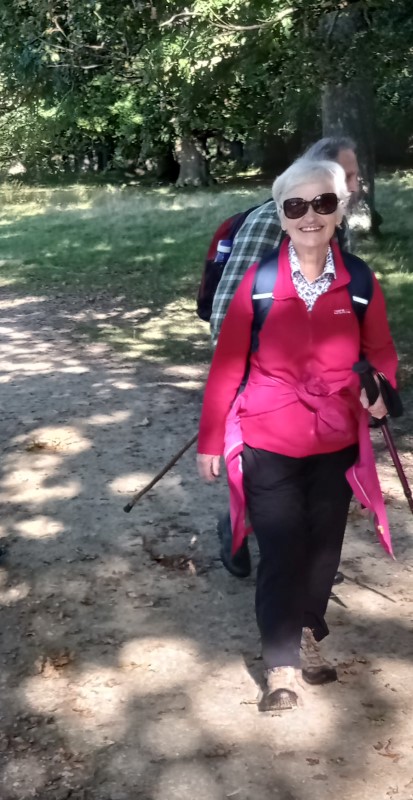 "I'm so shy now I wear sunglasses everywhere I go." - Al Pacino.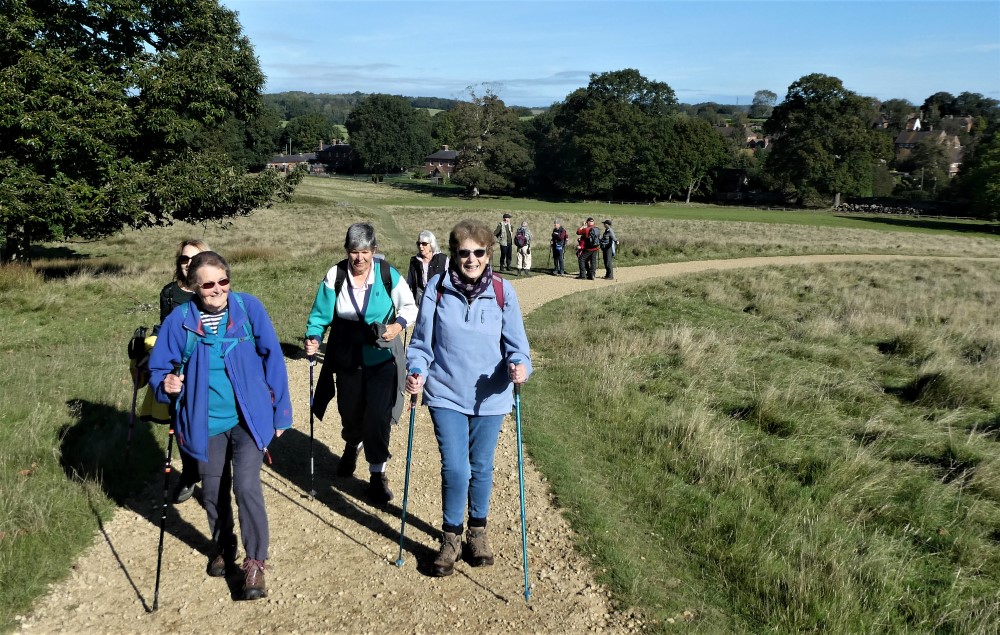 Circling the Park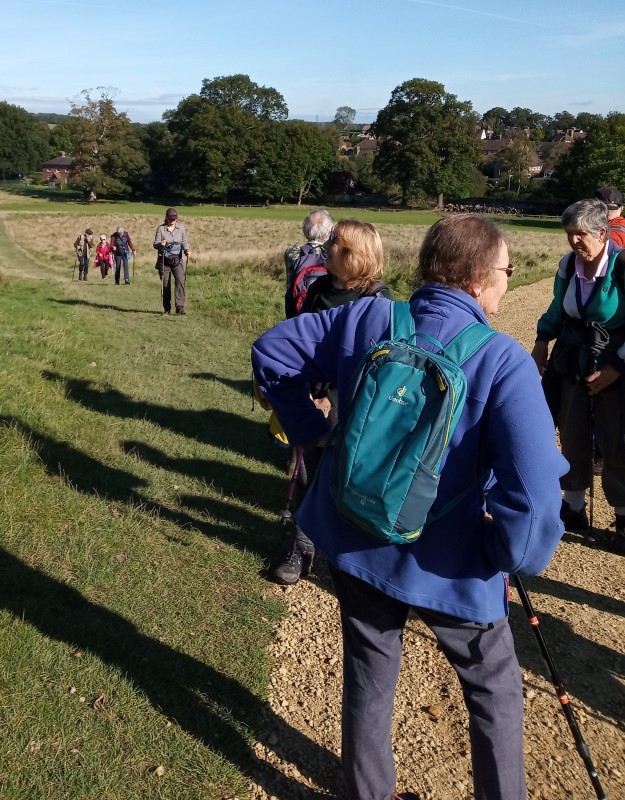 Just catching up.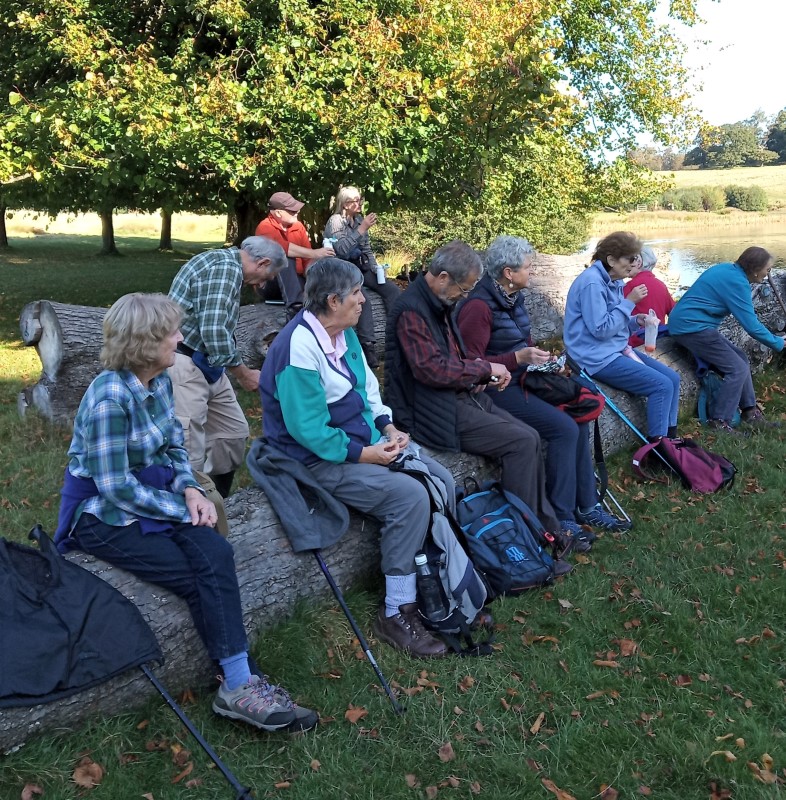 Coffee stop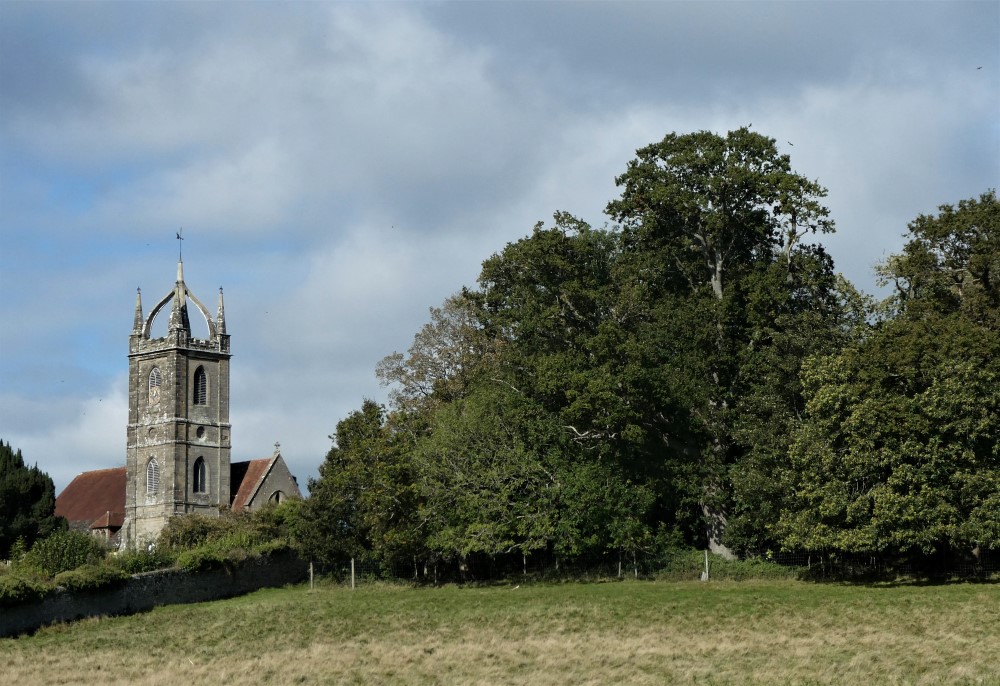 Tillington Church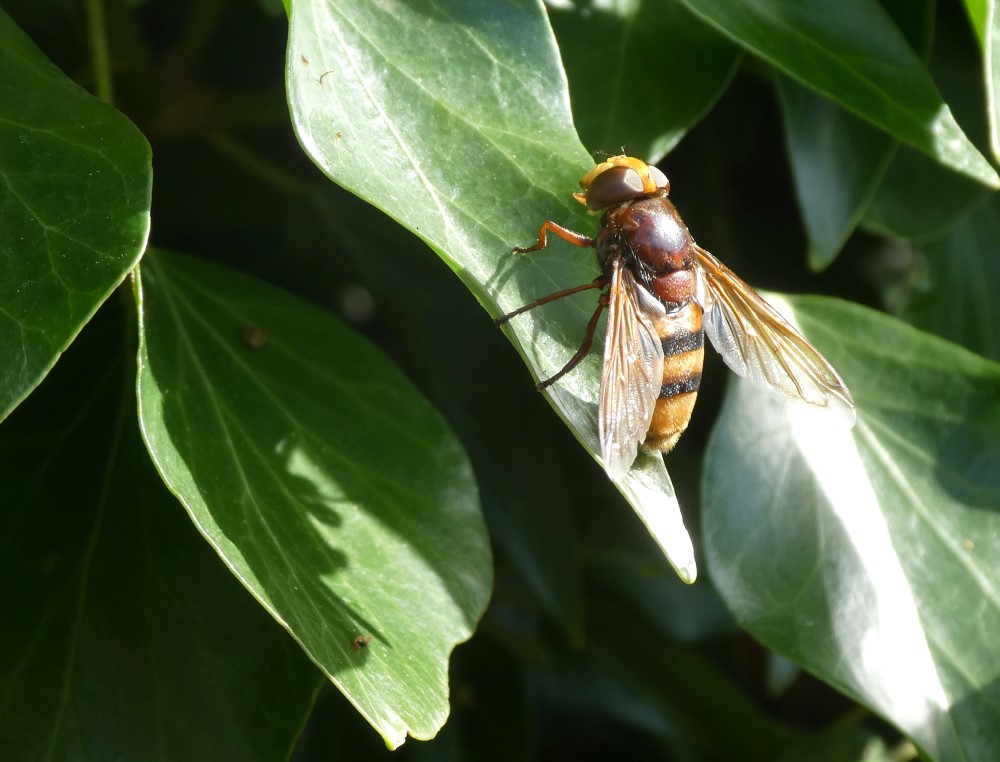 Funnily enough, not a wasp but a Hornet mimic hoverfly (Volucella zonaria).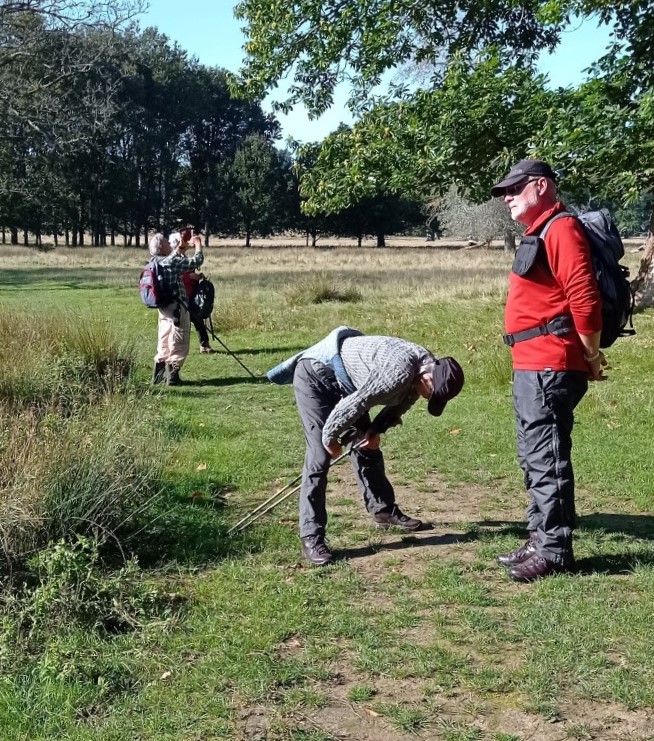 "Please, please let me take up pole-vaulting?"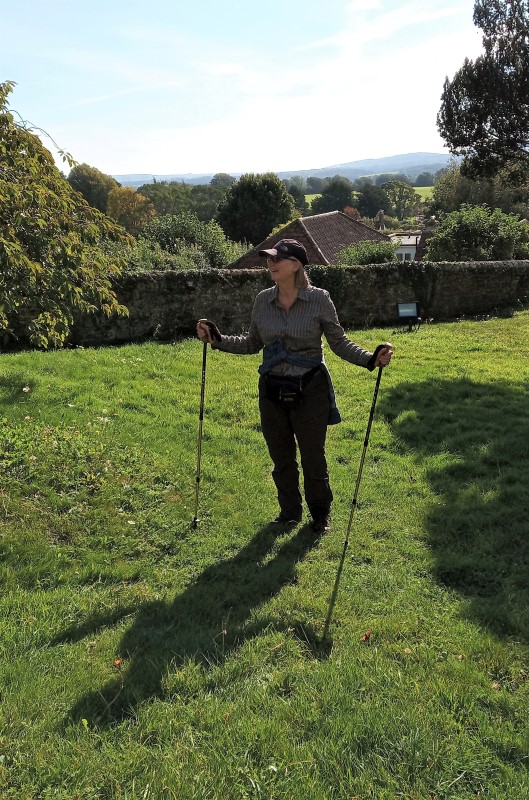 "Oh you're so kind, thank you, I'll just watch Miguel show me the run-up"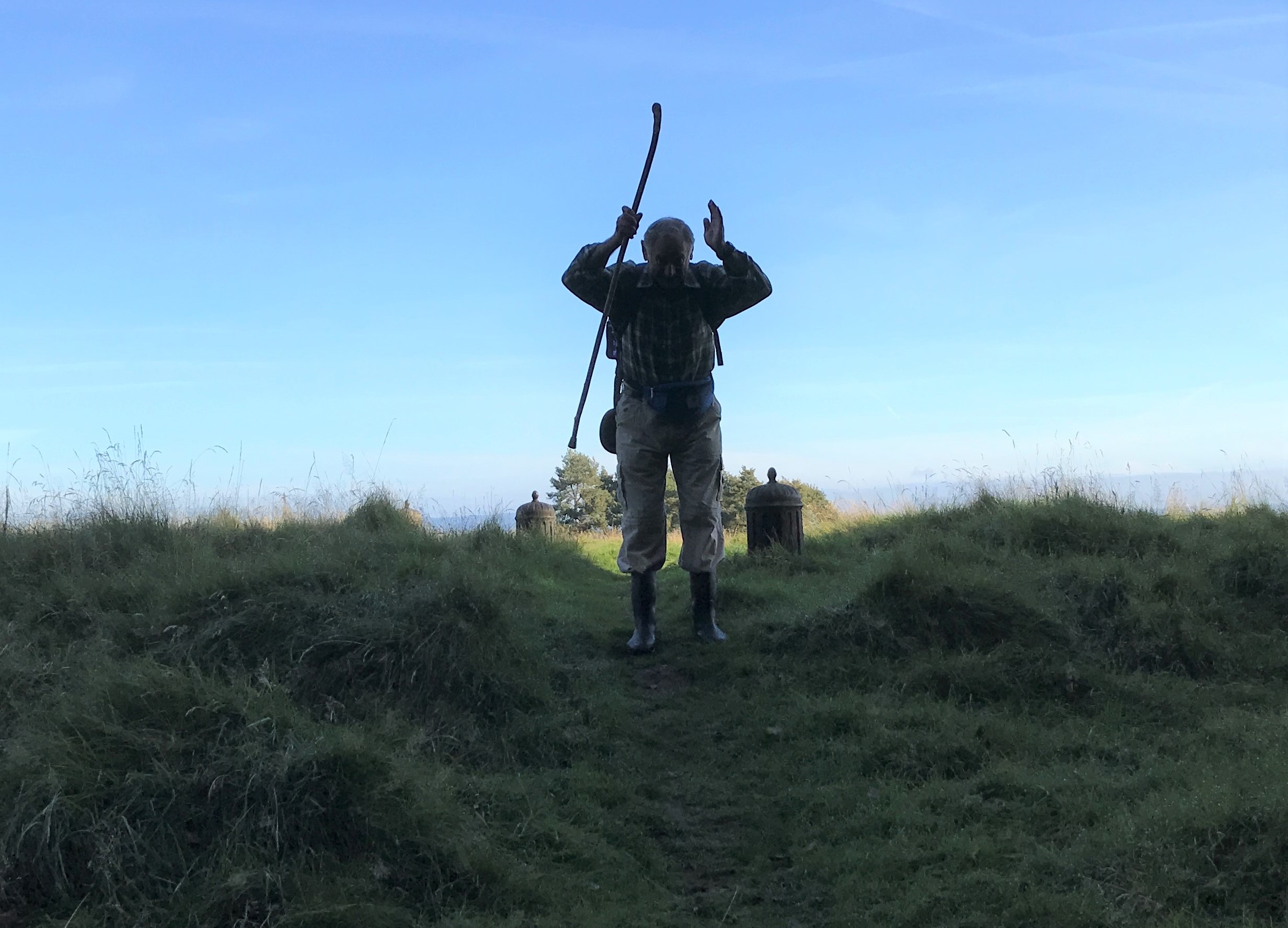 That's how it's done!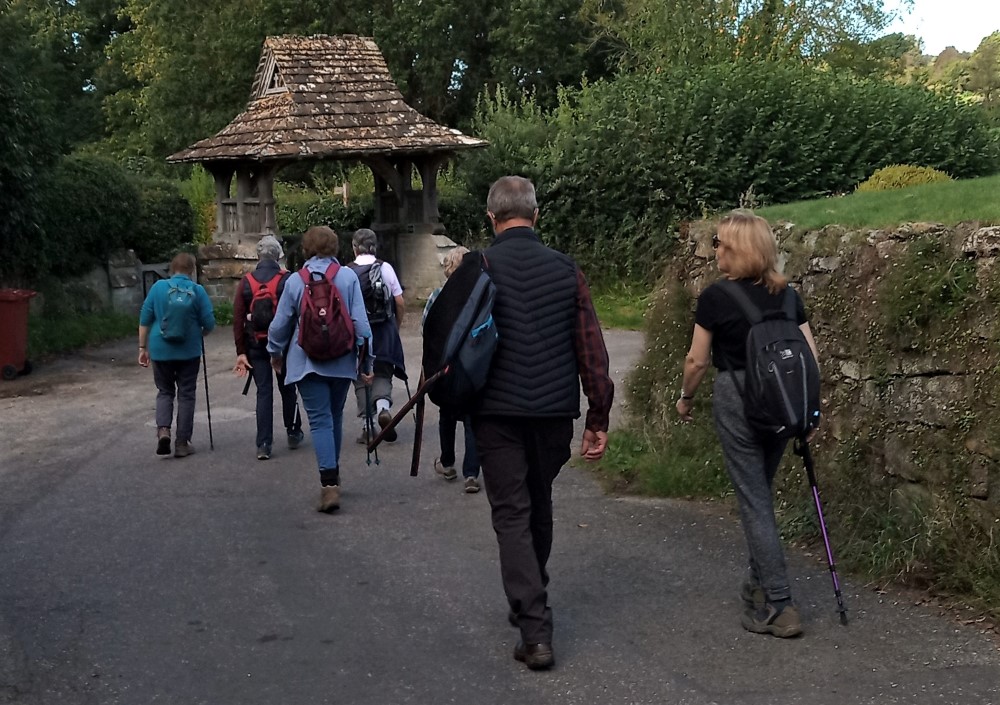 Approaching the cemetery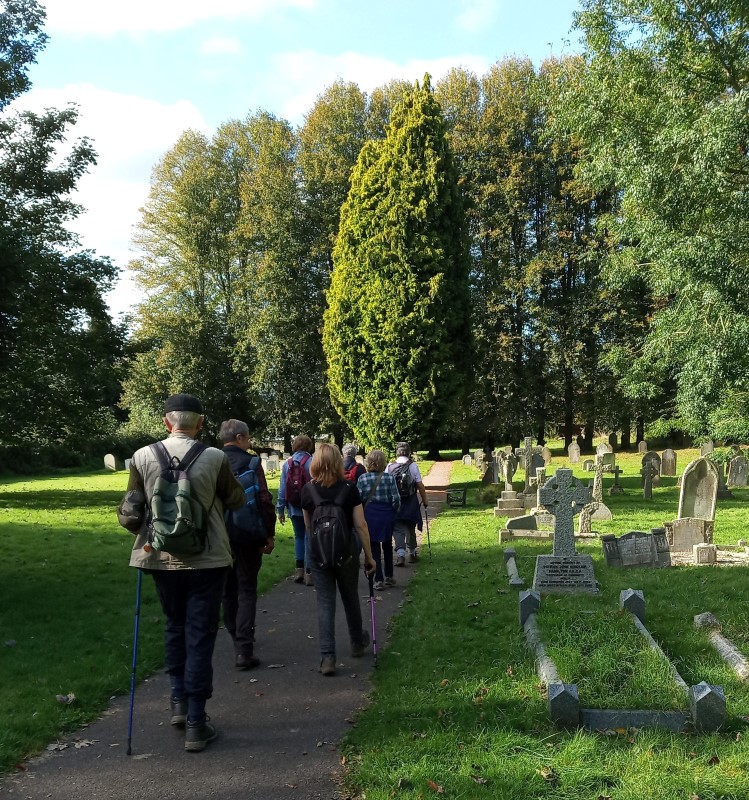 Tillington Cemetery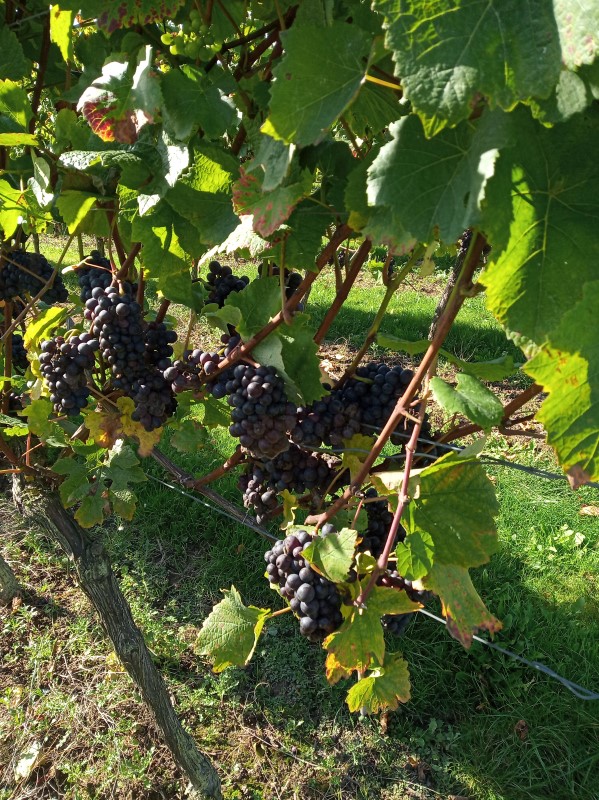 Grapes not quite ready to eat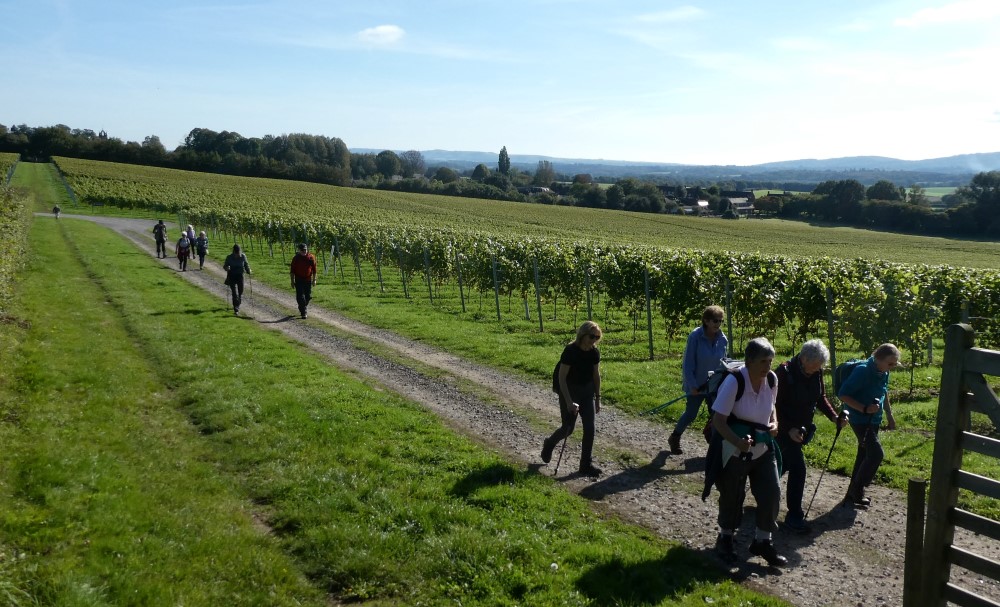 Tillington vineyard, facing the glorious South Downs.
---
Mary organized a wonderful day out for members at the Sculpture Park in Churt but through a late change of dates, was unable to attend. We all had a great time getting lost in an absolute jungle of amazing sculptures in all sorts of materials worth a huge amount of money. Even after three hours we still had not seen everything but were forced to stop for lunch. There happens to be a very pleasant Inn across the road called the Bel and Dragon, where they looked after us very well. Well worth a visit!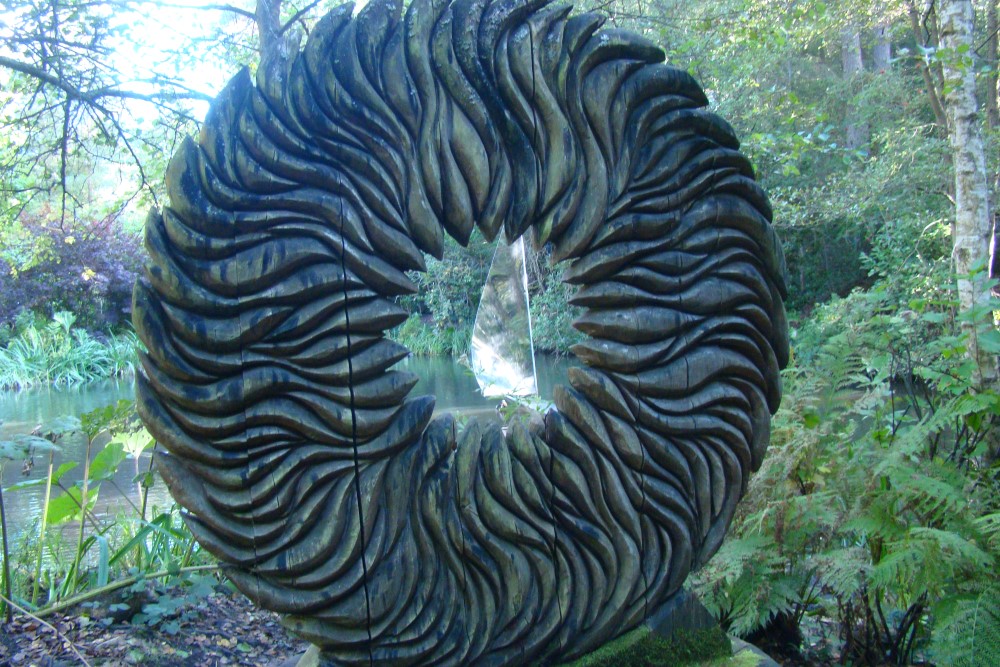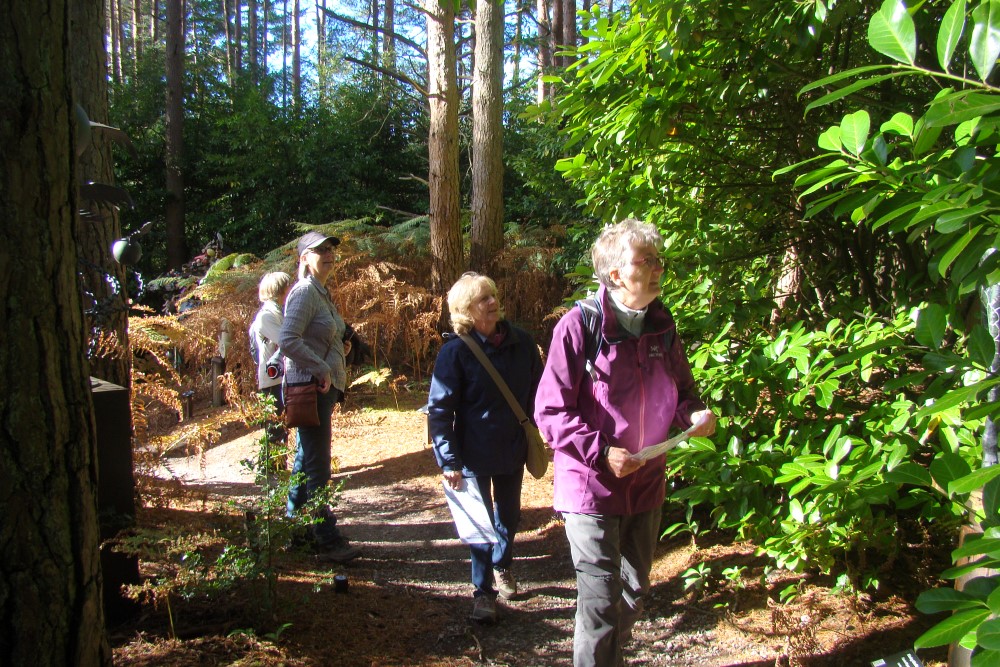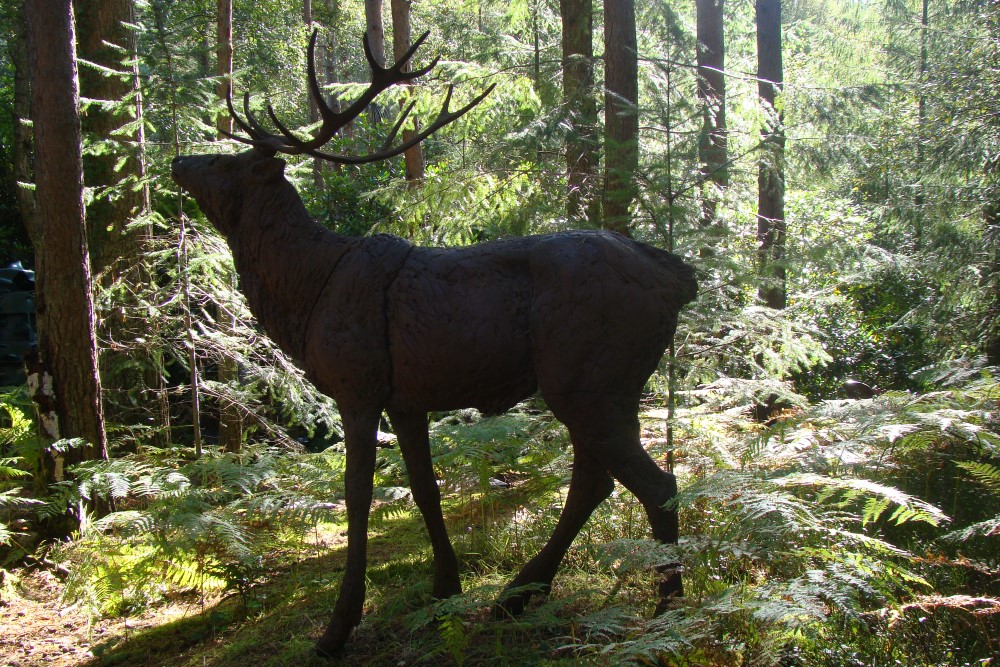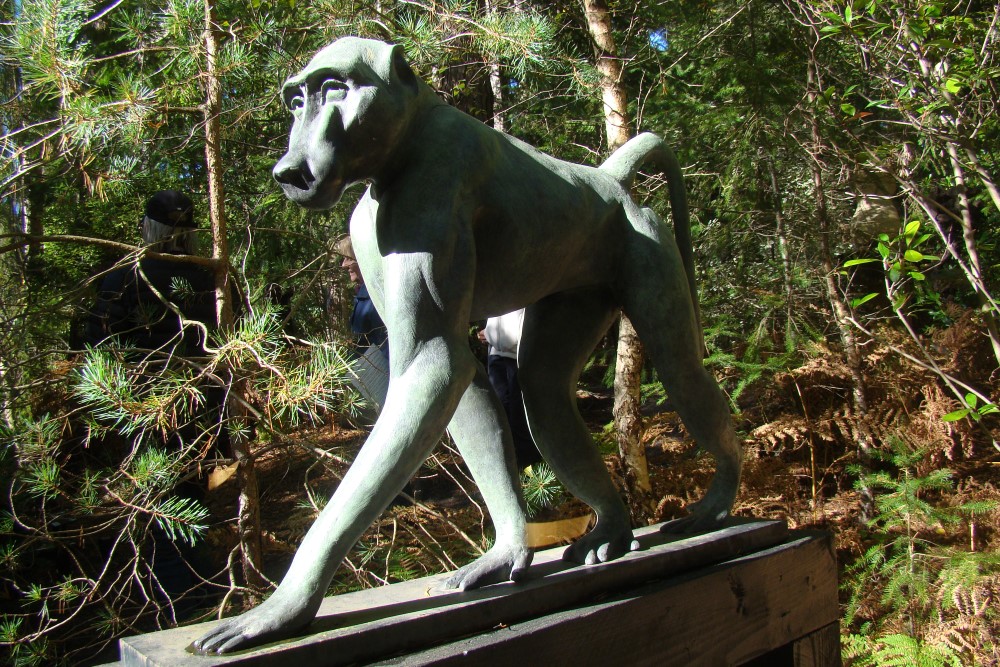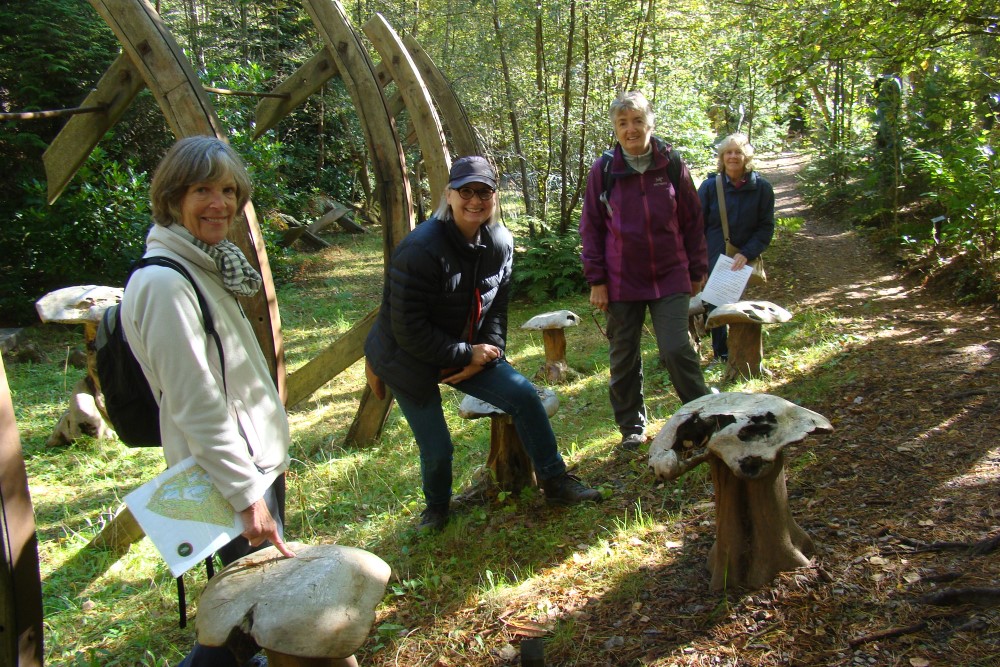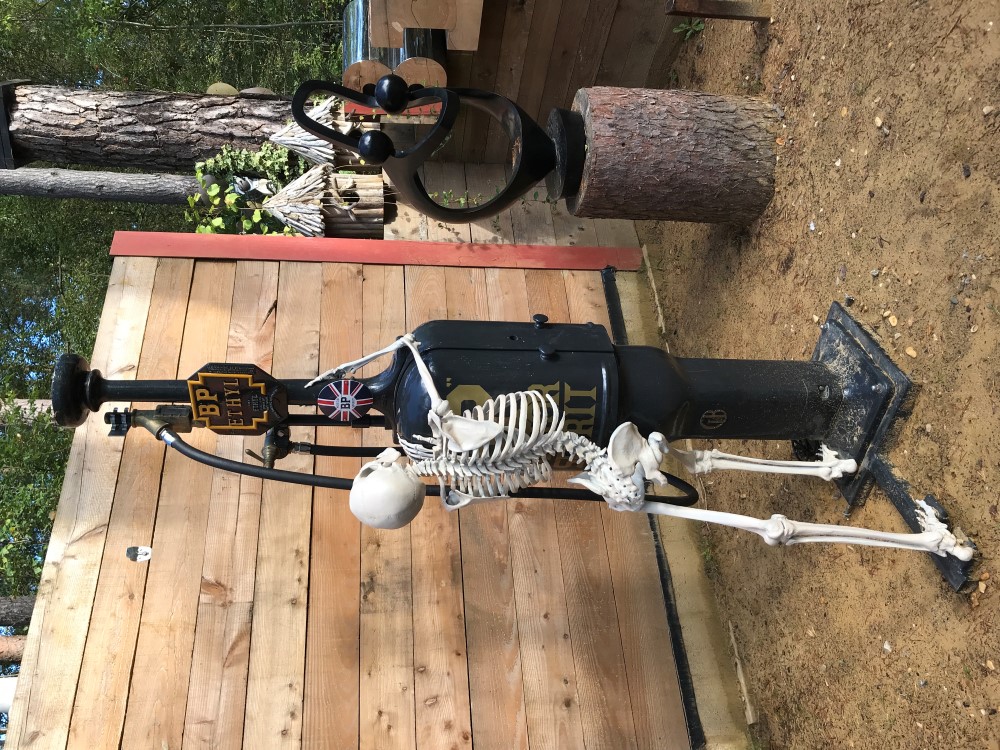 and when I got there, the pump was empty!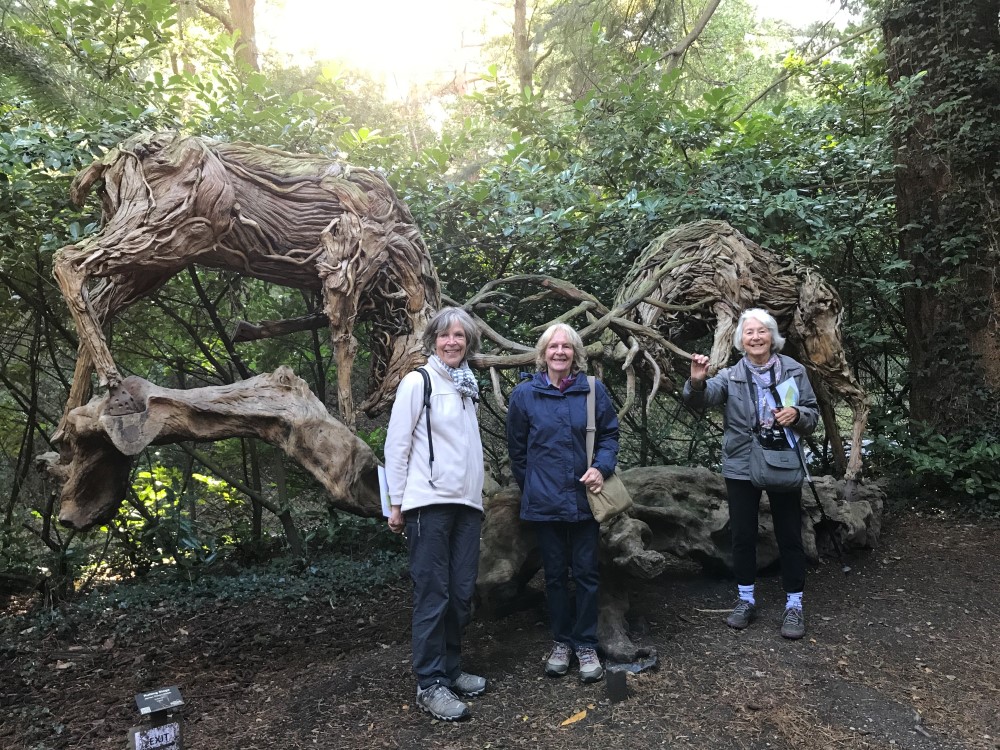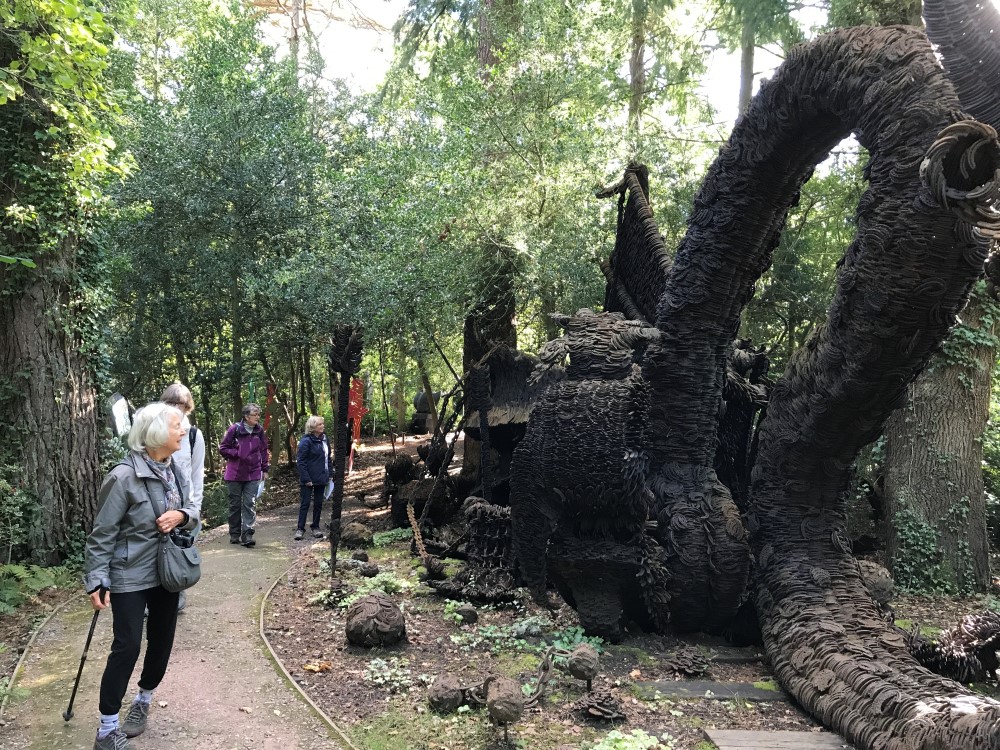 This huge sculpture is made from horseshoes!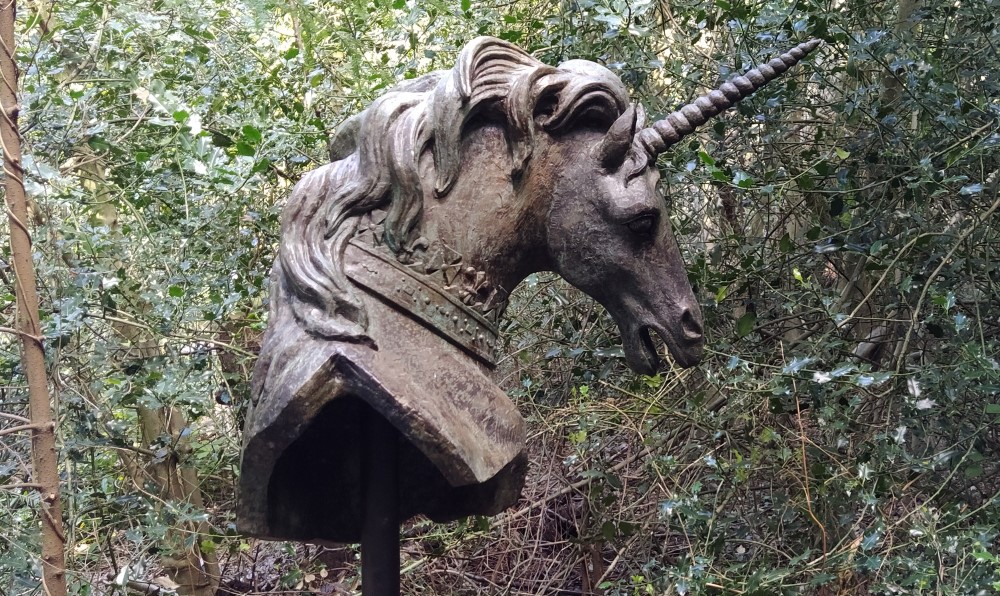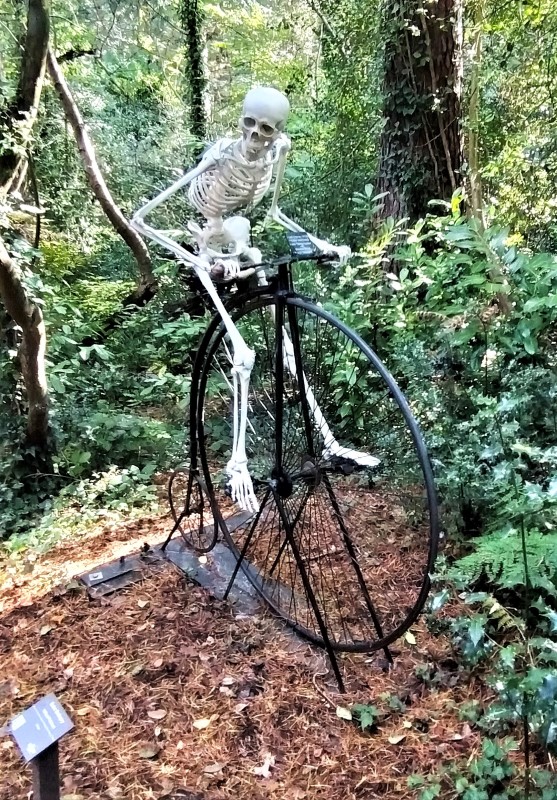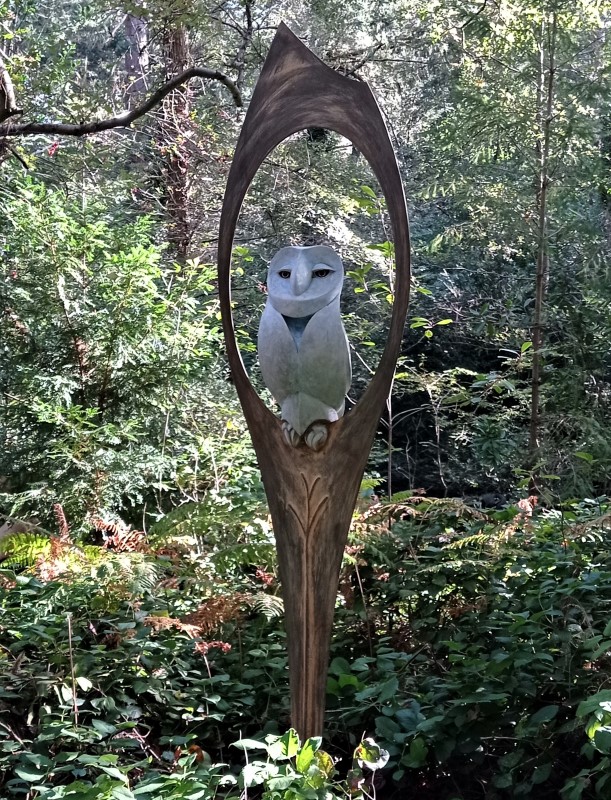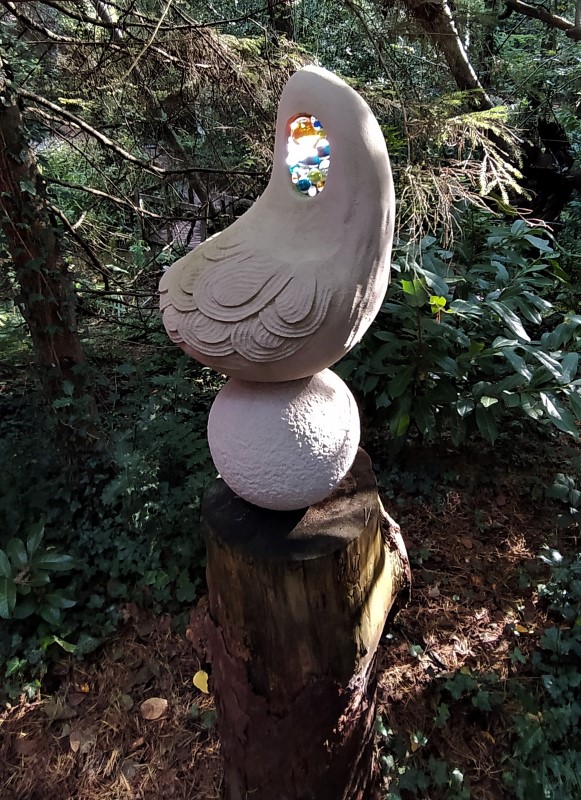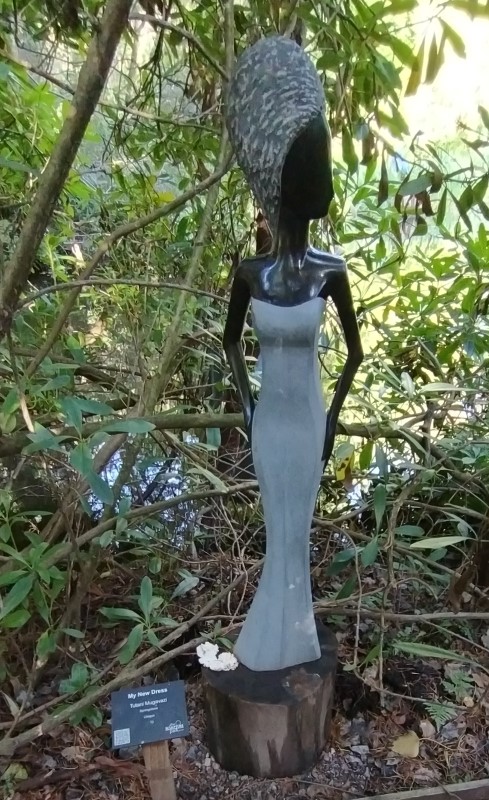 Yours for £1,950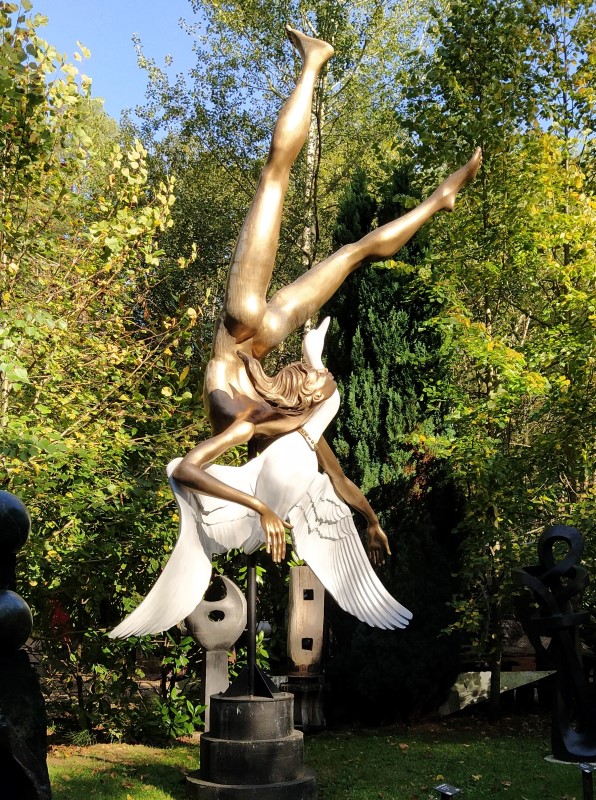 Little more expensive at £60.000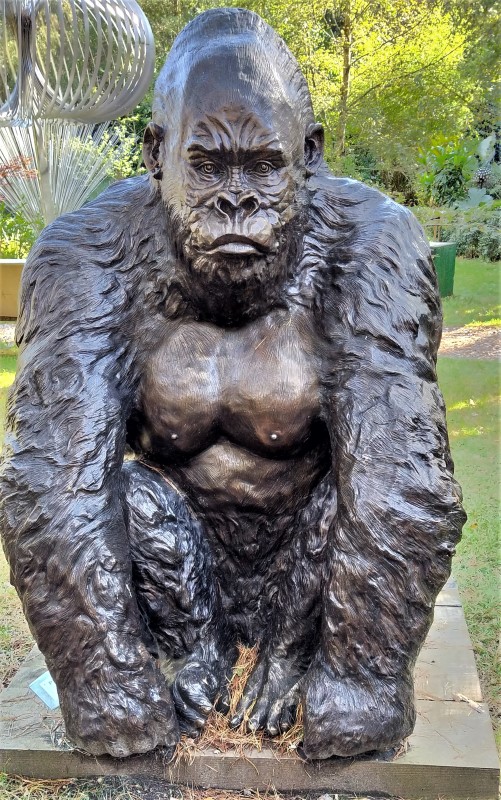 Gorilla in bronze for £13,200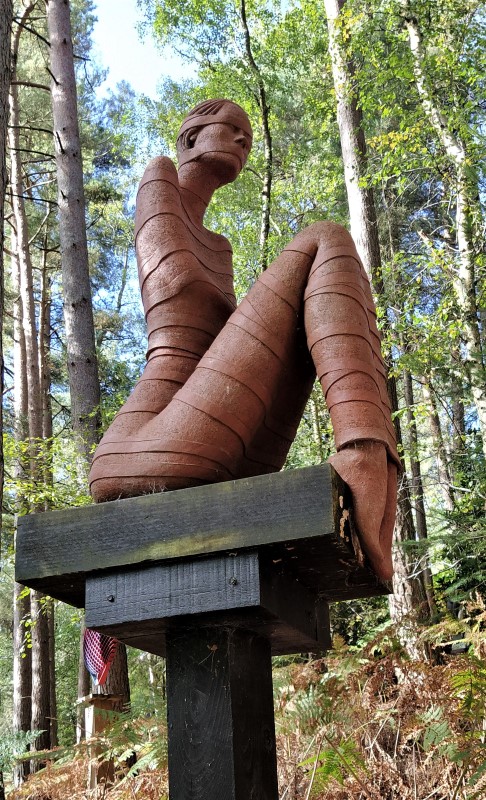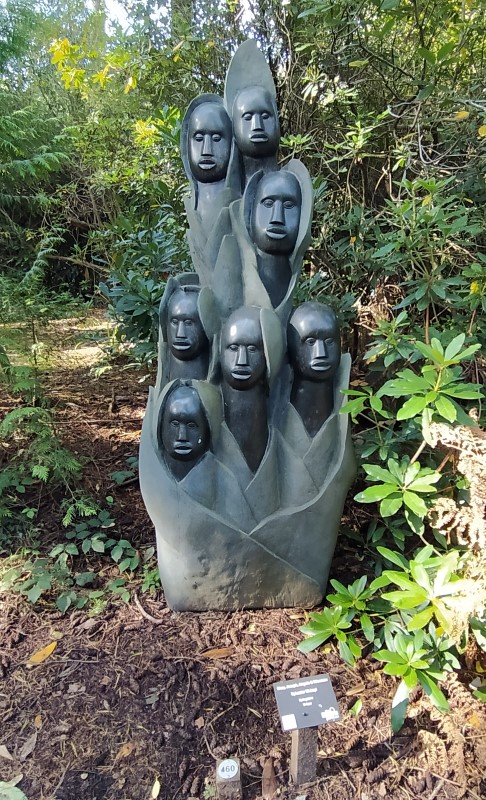 £19,500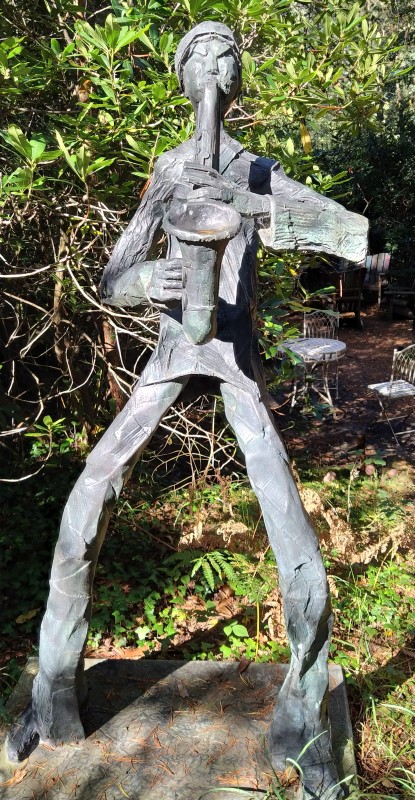 Bronze Jazzman £15,000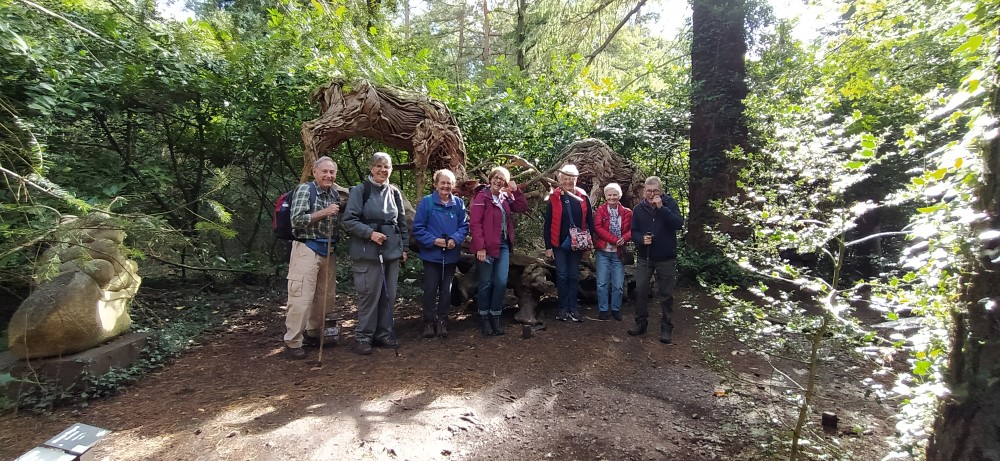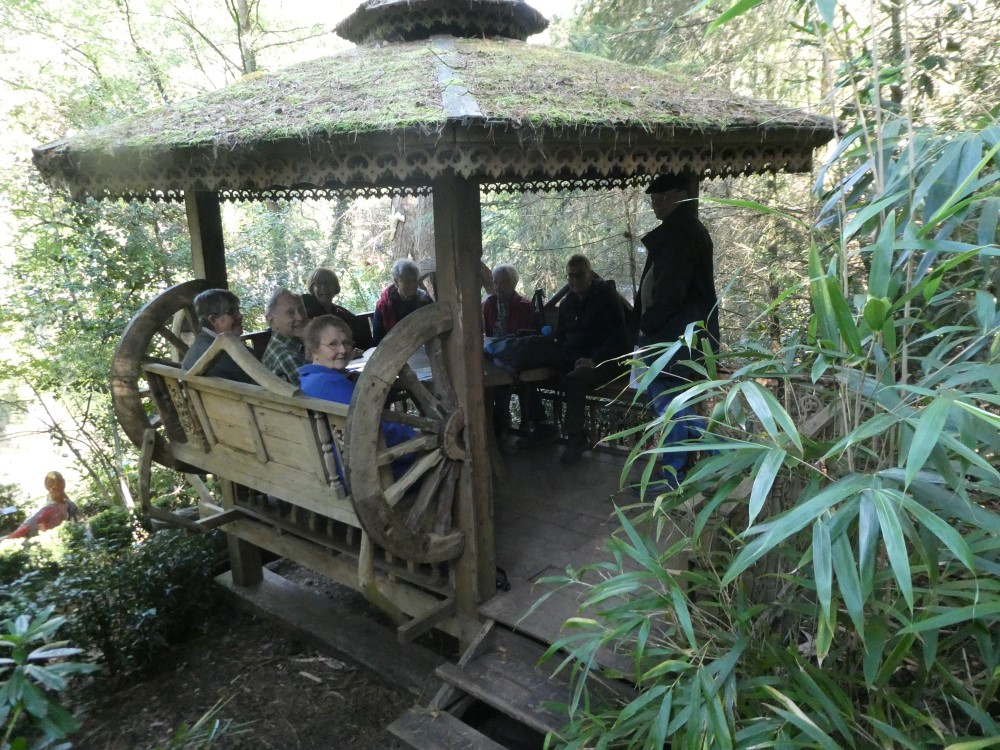 Coffee stop in the jungle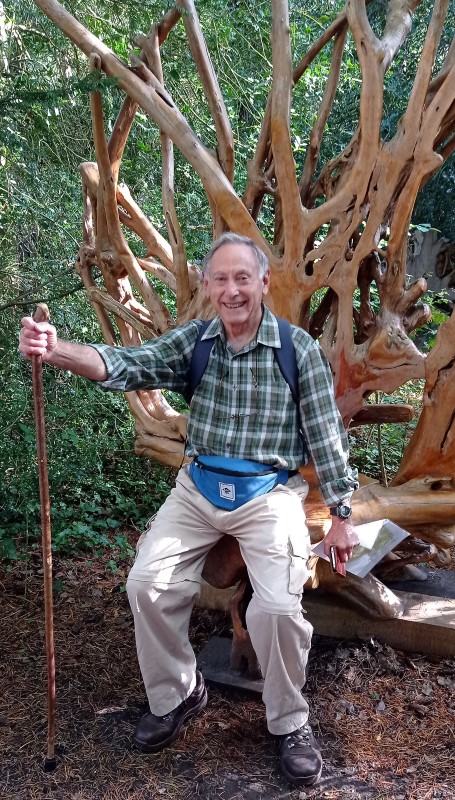 Nice seat!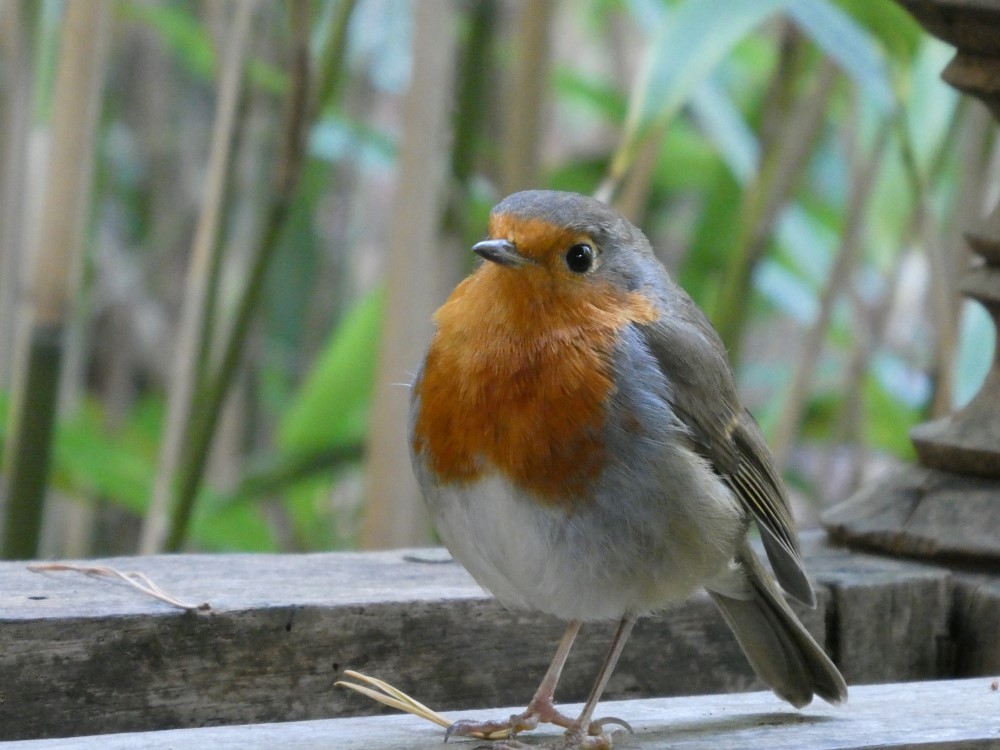 A robin kept hoping for crumbs.
---
Bernard and Celina promised lots of wildlife but we were a noisy group so apart from pheasants and invisible birds in trees, wildlife was scarce. However with fine weather and clear skies, views were plentiful. We started from the Cowdray Cafe car park and after welcoming a guest walker, Sally, we headed north, using part of Wick Lane and paths through fields and woods to reach Whitters Copse and a very convenient spot for a refreshing drink. After heading north we went south-east towards Grevatts before turning towards Loves Farm and Lower Vining. The final part of the walk was to take The Race back to Easebourne village, where some walkers tested the local Hostelry. A very pleasant walk on a fine day. About 5 miles.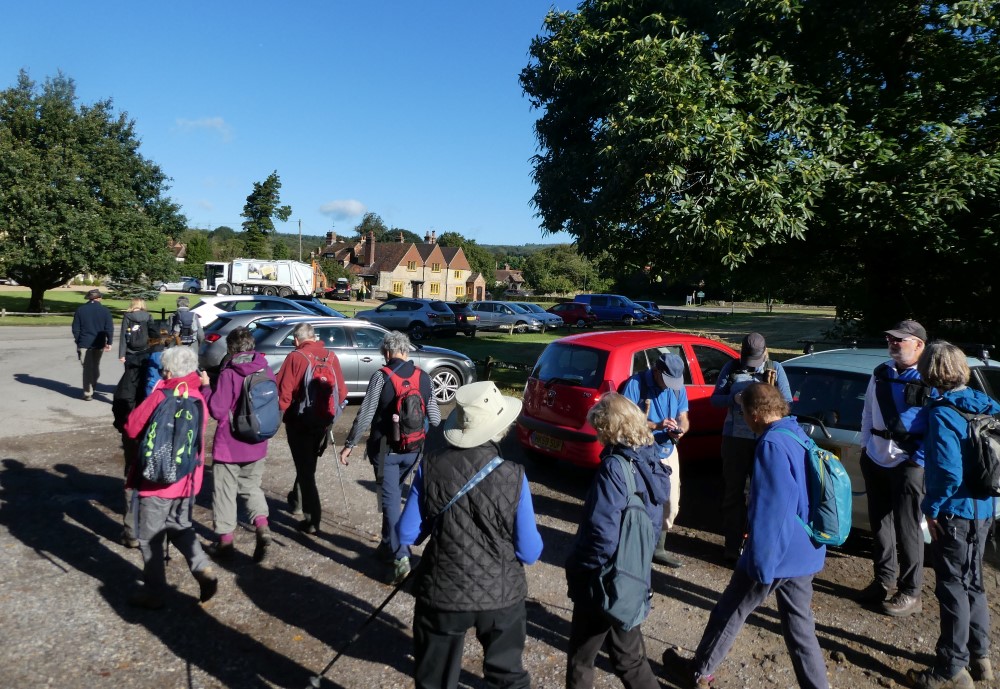 Stepping out from the car park.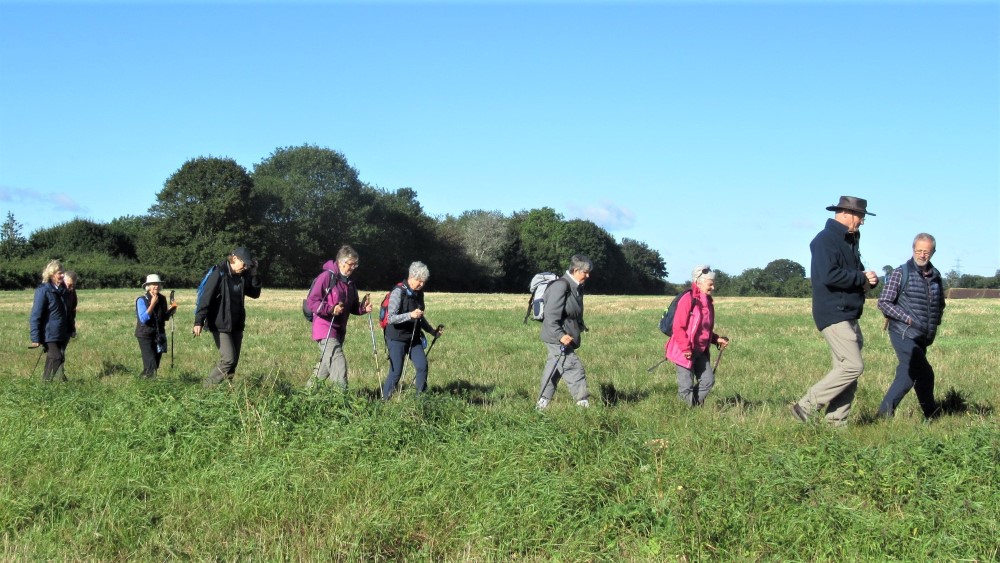 Towards Wick Lane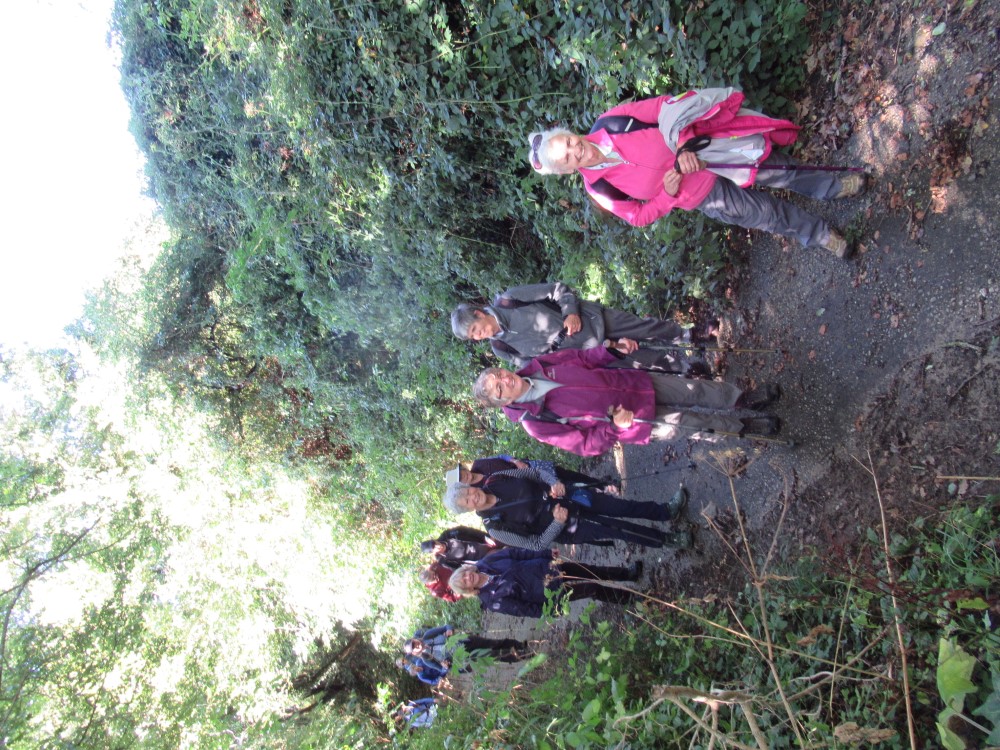 Up a deep gulley heading for the field.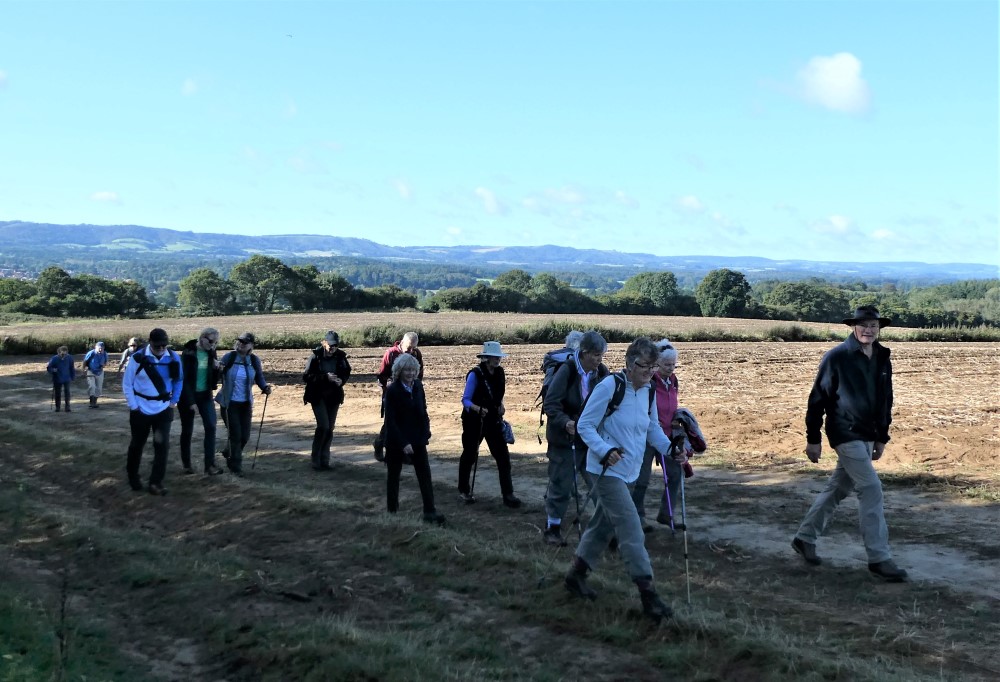 Space at last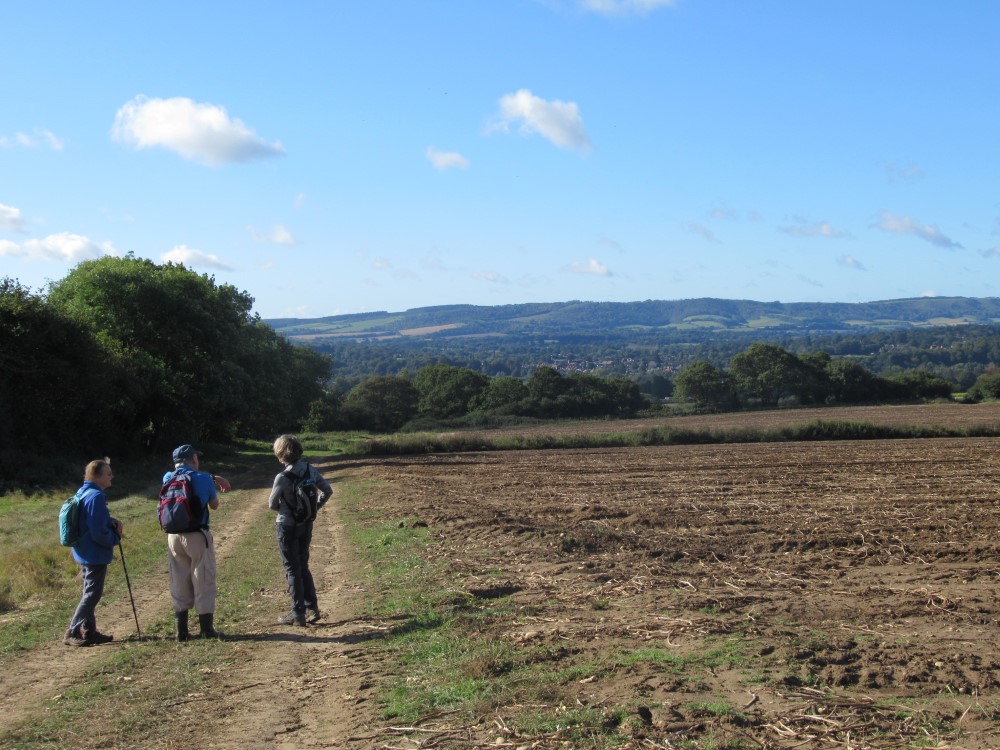 So what's that town down there ?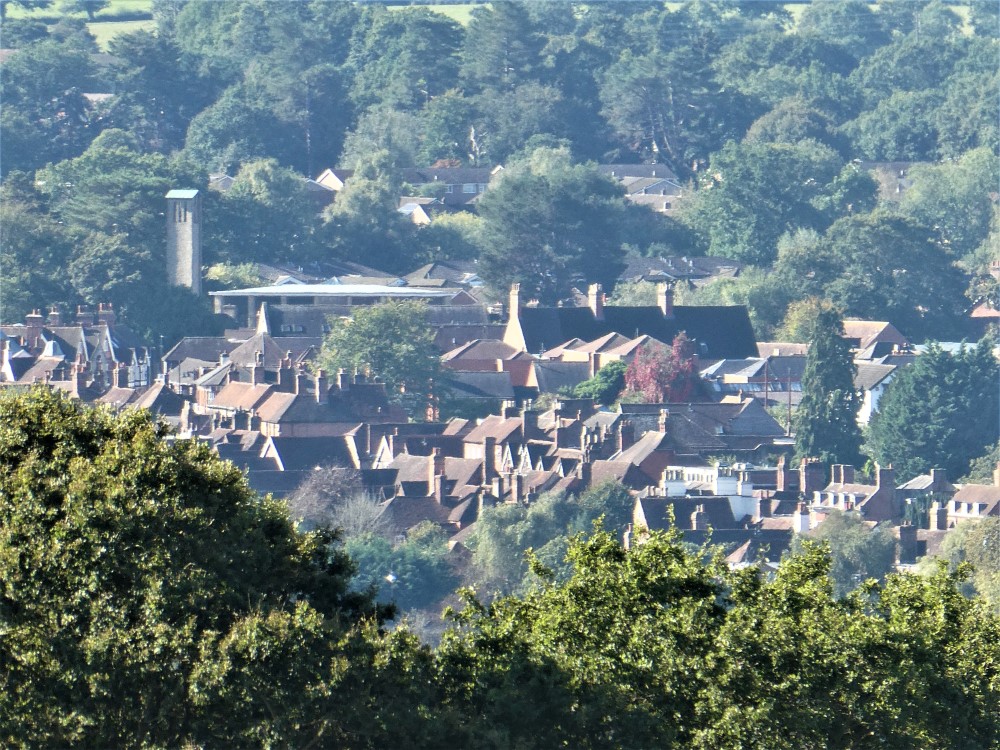 It's Midhurst!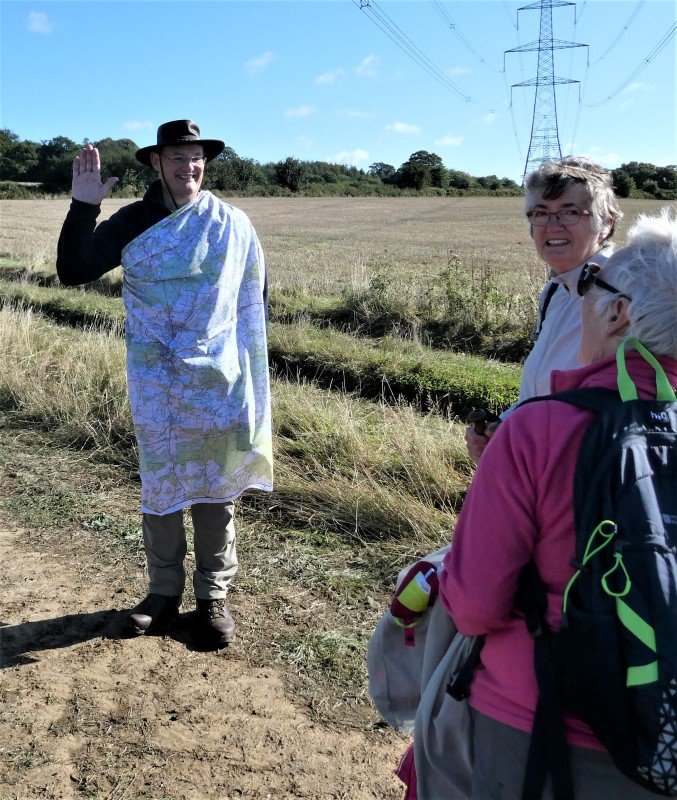 Luckily our walk leader carried a map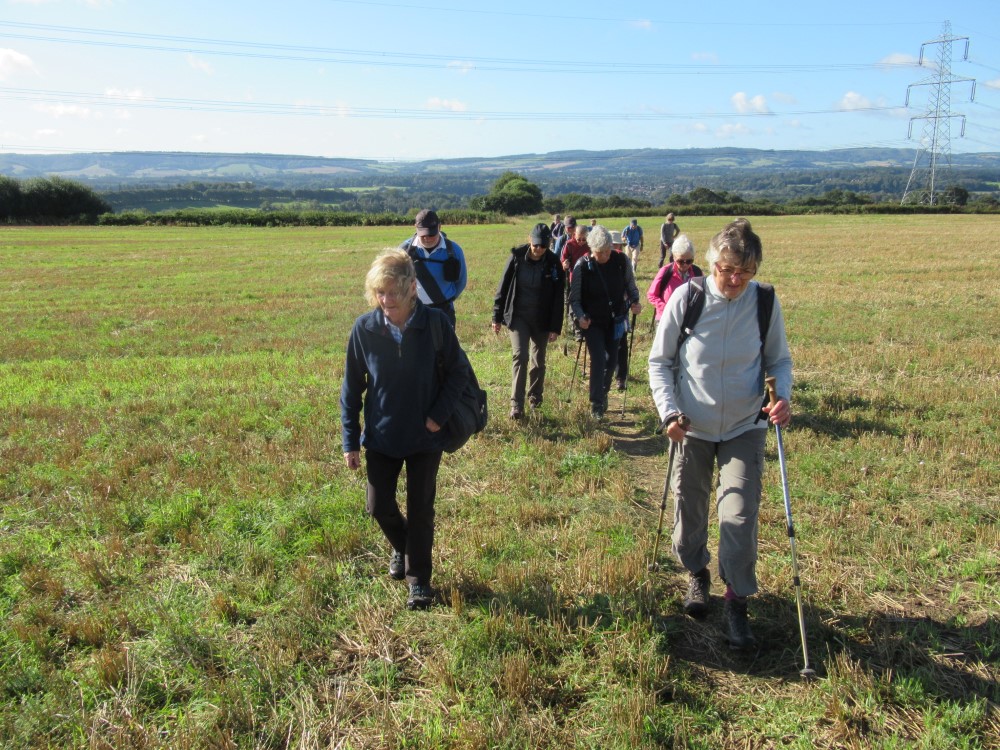 Far away South Downs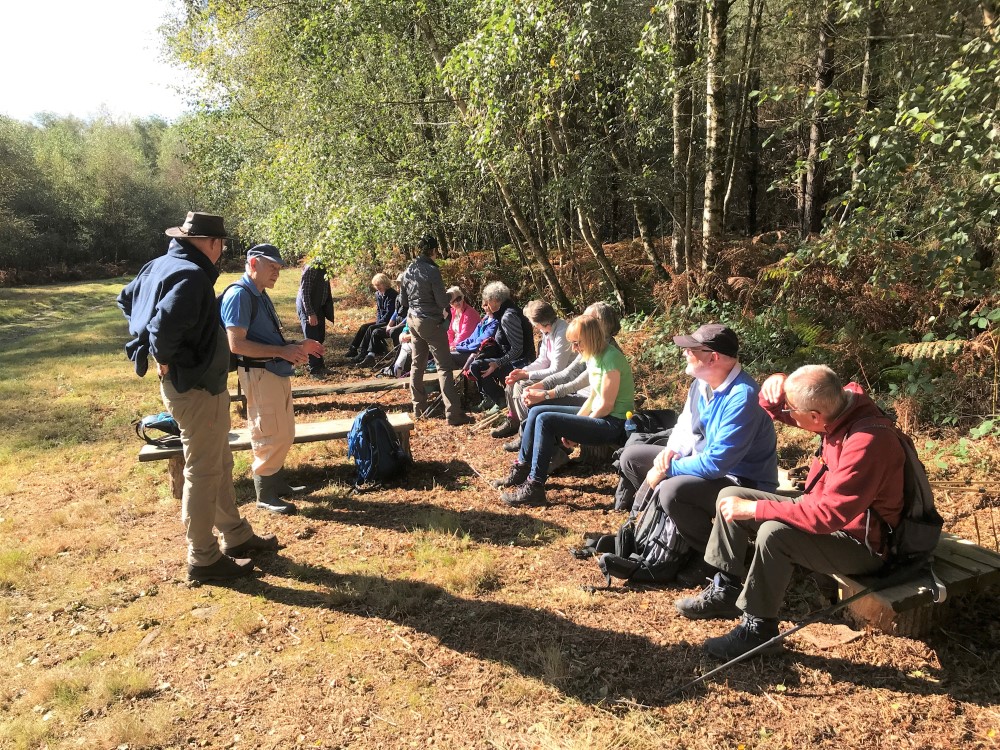 A very suitable drinks stop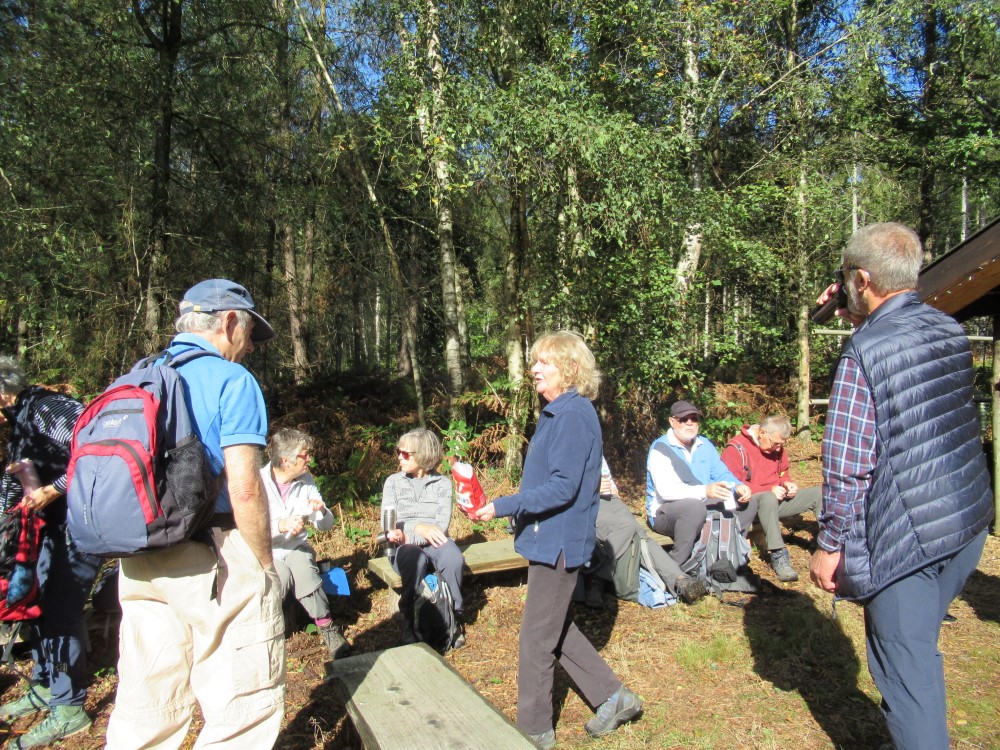 Hurrah, it's sweeties at birthday time!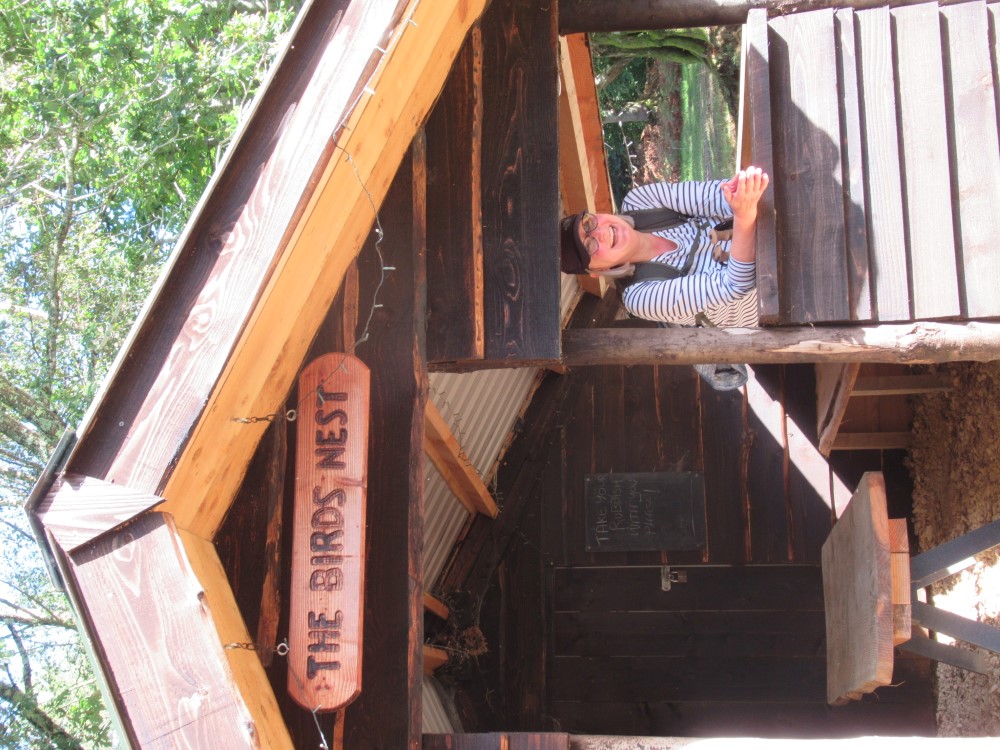 Someone looks at home.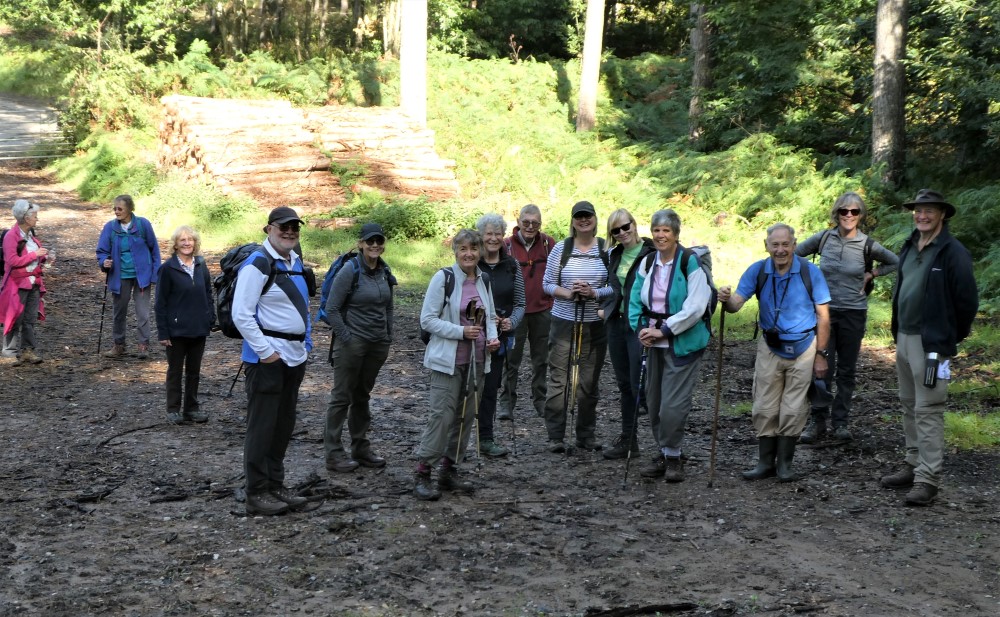 Just crossed Easebourne Lane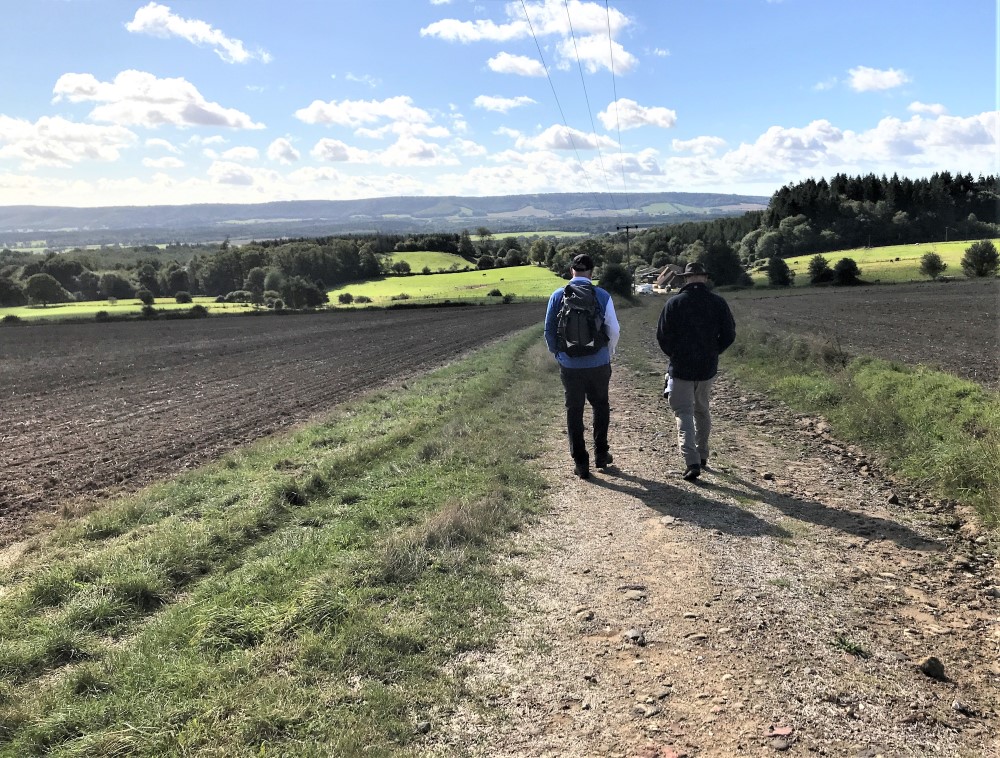 Heading for Loves Farm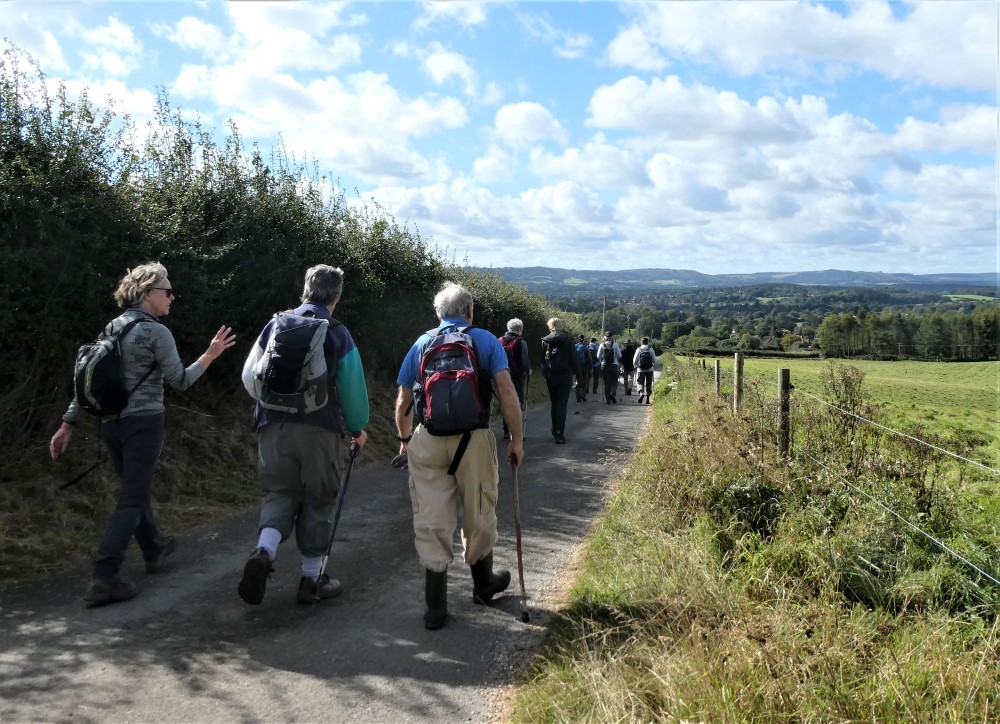 Lower Vining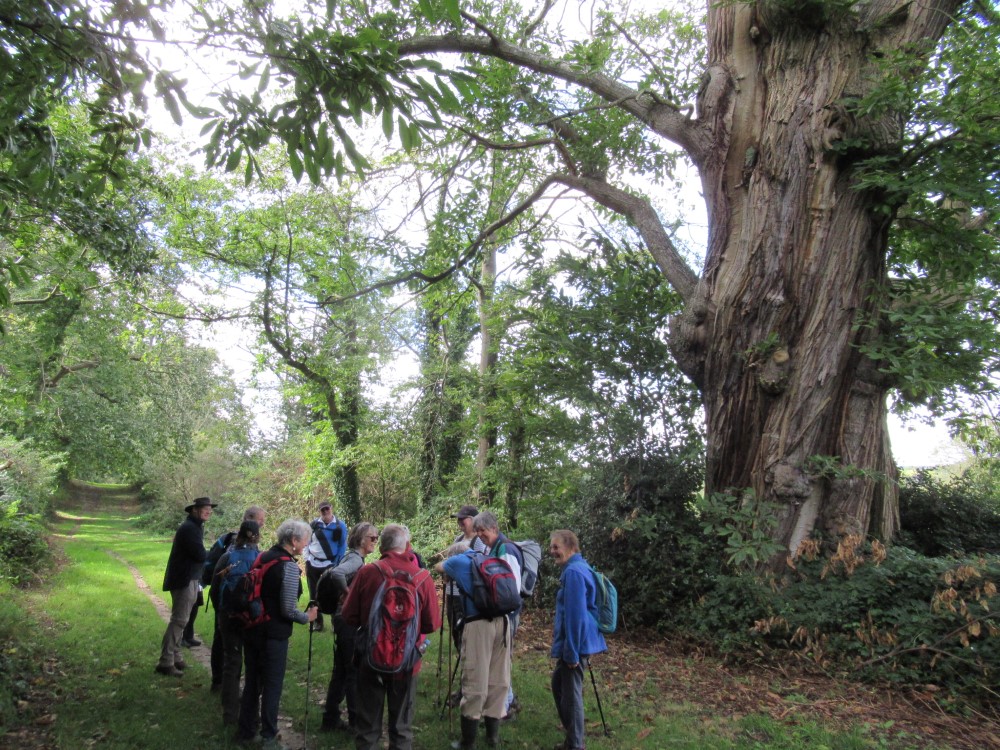 The Race. Many of the trees were well established by 1712 and Capability Brown may well have added a few when he worked on the estate in1770.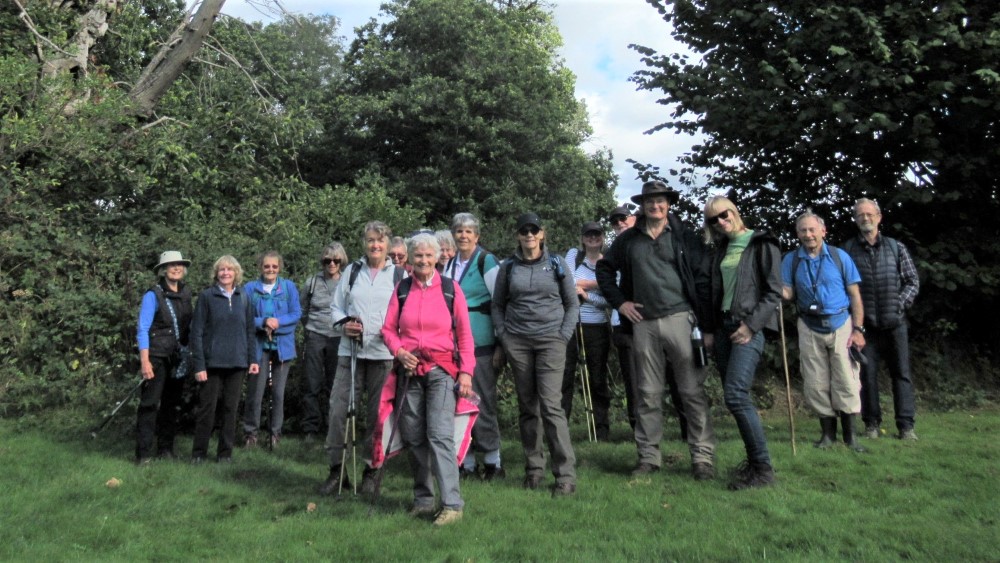 Group portrait.
---