Viewing galleries from September, 2021
Jean's walk was the very interesting walk around Bramshott. Just to make a change, the walkers went in the clockwise direction. From the Canadian war graves in Bramshott churchyard, the route went through Conford Park Farm (taking care not to annoy the highland cattle) and on to the lovely village of Conford with a rest by the village hall, once the village school. After making our way to Passfield Manor, Cooper's Bridge and back to St Mary's Church, the route went under the A3 and back to the waiting cars. About 5 miles.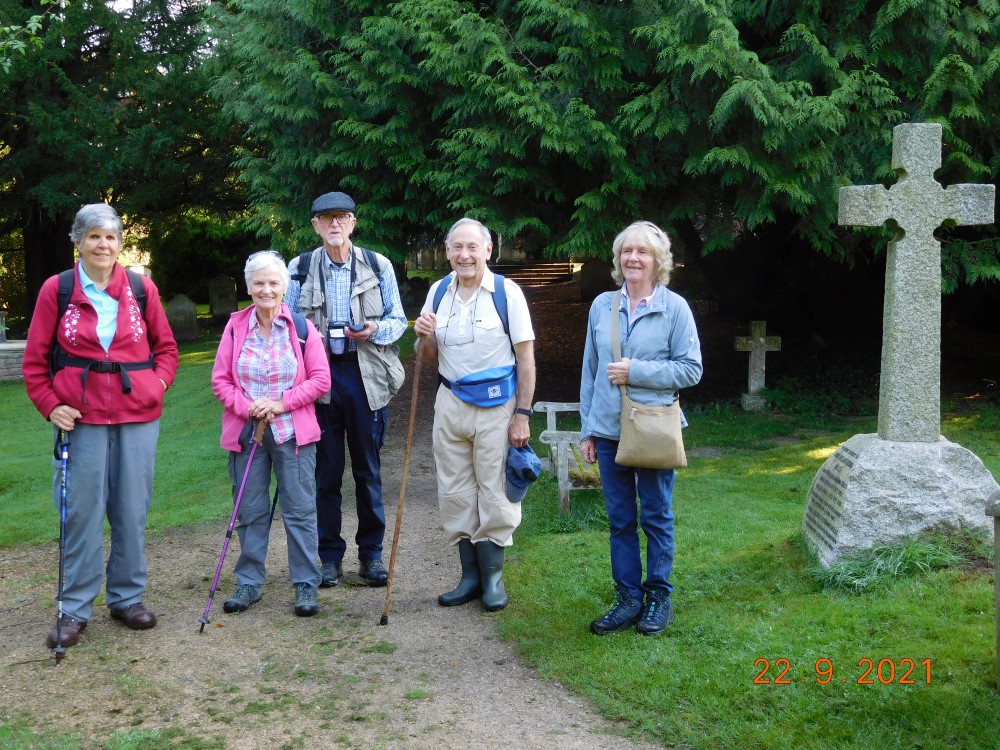 Bramshott churchyard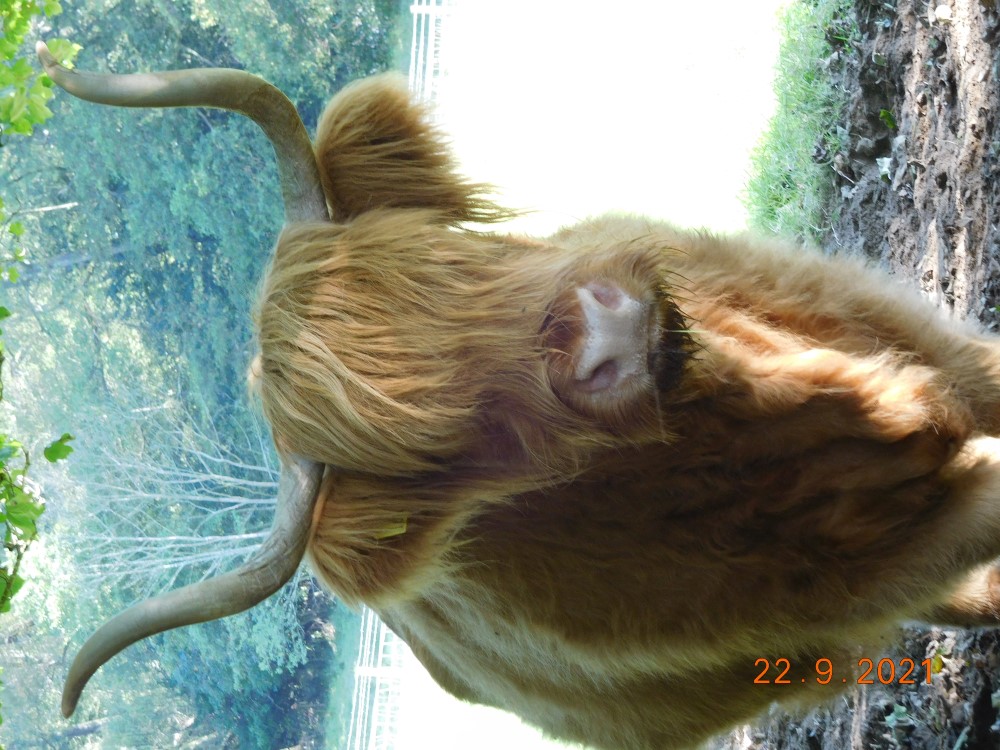 Highland cattle, with a double coat of hair which means they don't need too much fat.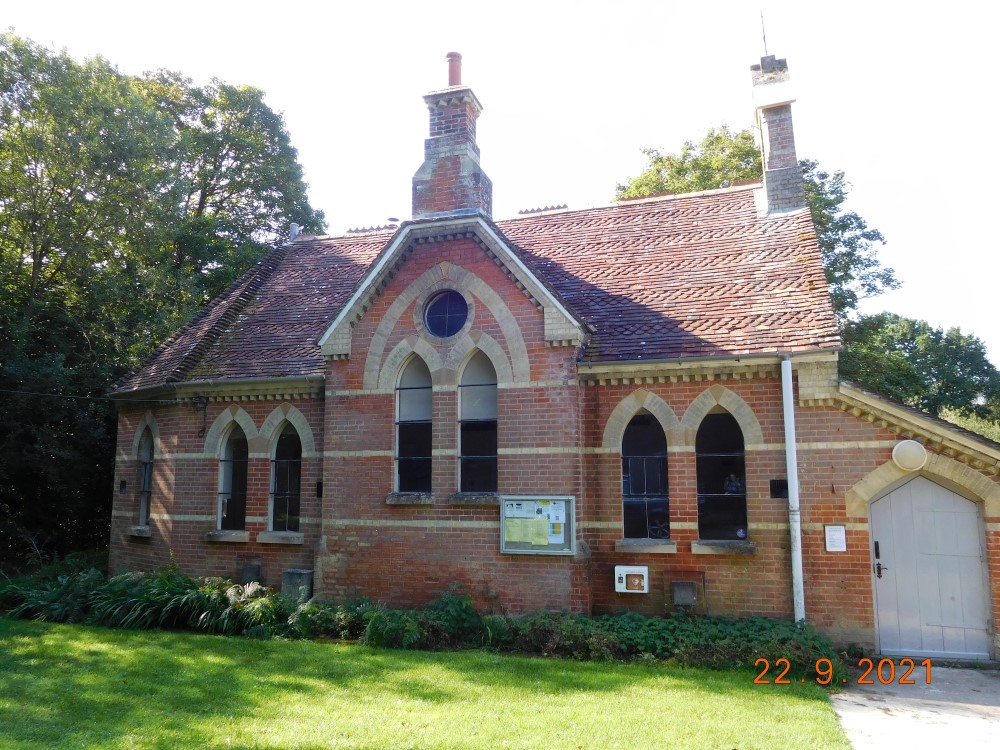 Conford Village Hall
.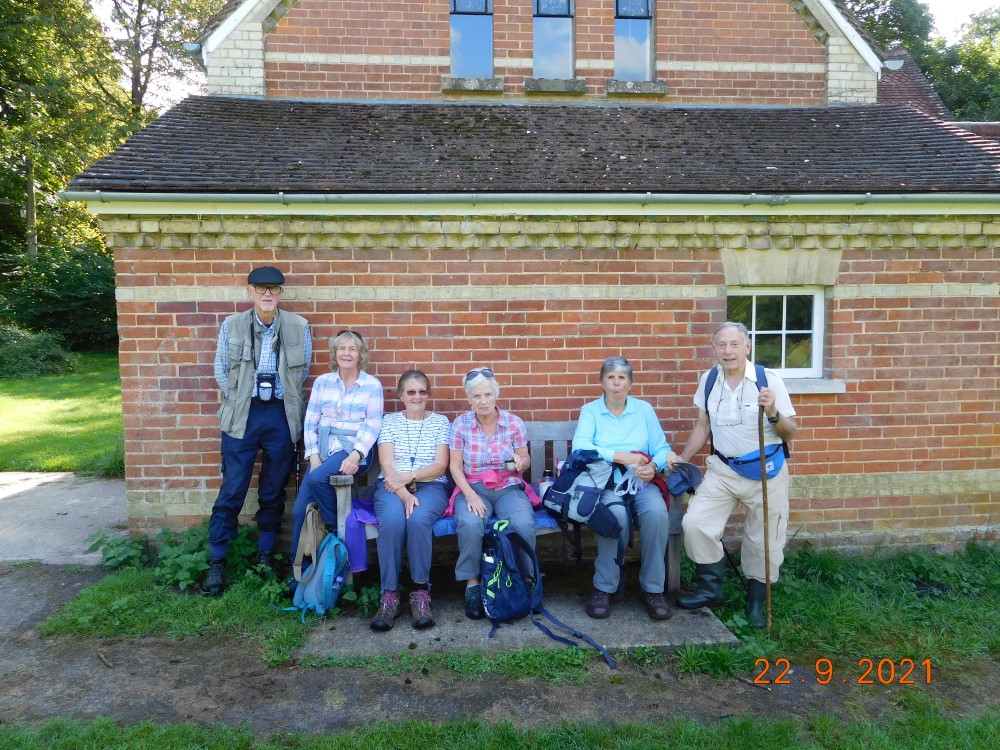 Rest time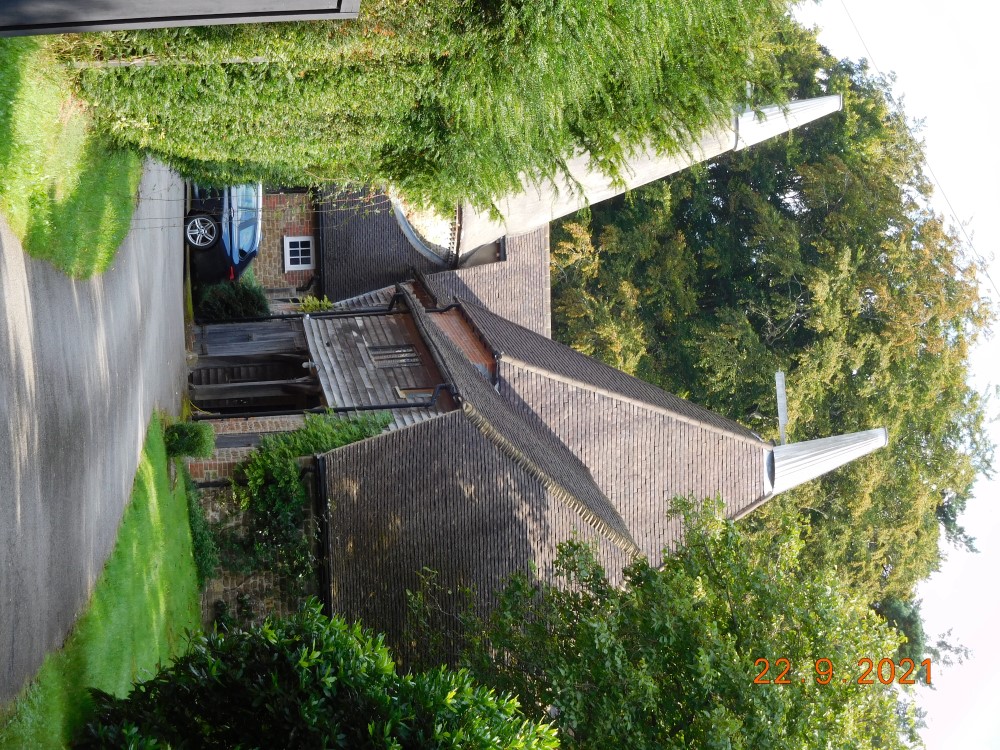 Hop country ??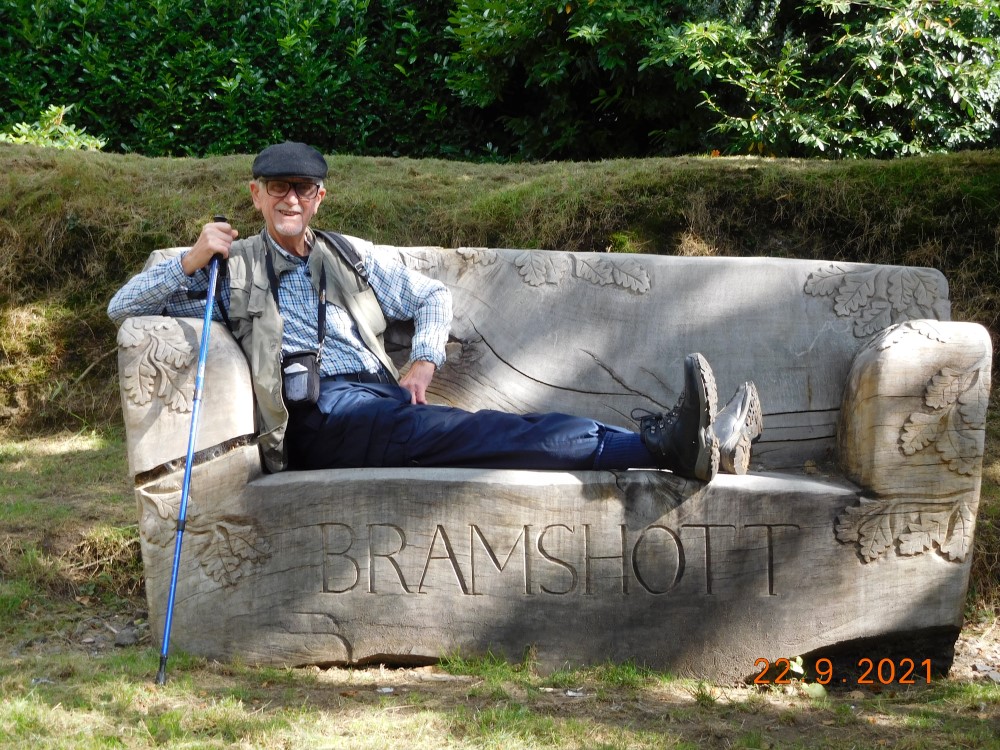 Resting
---
We had a very pleasant walk from Benbow Pond to Lodsworth and back. The weather was very pleasant and after some tramping though fields of maize we eventually reached Lodsworth village. We turned down Church Lane after passing the house where E.H.Shepherd, Winnie the Pooh illustrator lived, towards Lodsworth Church, which contains an amazing tapestry. Further down the lane is Well Cottage, once the home of Ranulph Fiennes and his mother. The well is reputed to cure blindness but it is not recommended. After making our way back up Vicarage Lane, we met 2 villagers, both of whom had worked on the tapestry. We had a pleasant stop for coffee outside the Hollist Arms, where some of us later enjoyed a very nice lunch. Refreshed, we walked through Vining Copse before reaching Vining Farm, whereupon we turned down a sunken lane that took us back to Benbow Pond.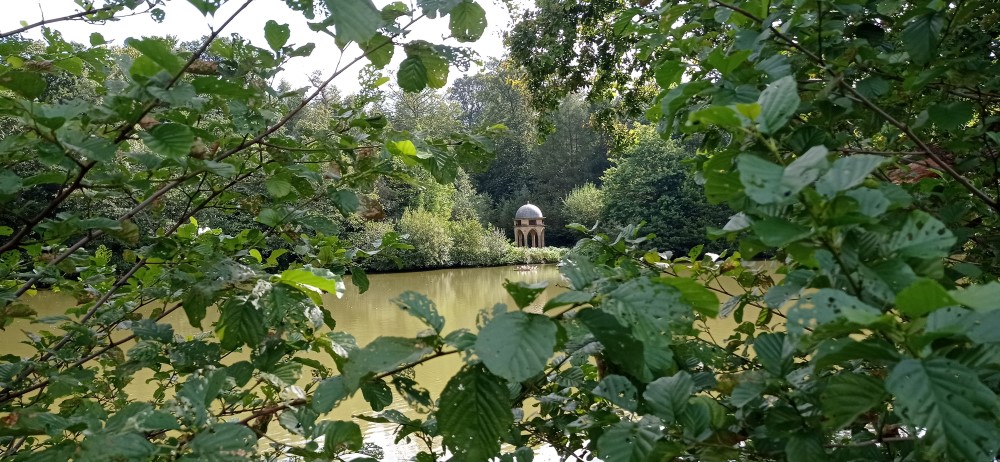 Memorial to the Third Viscount of Cowdray who died in 2000, at Benbow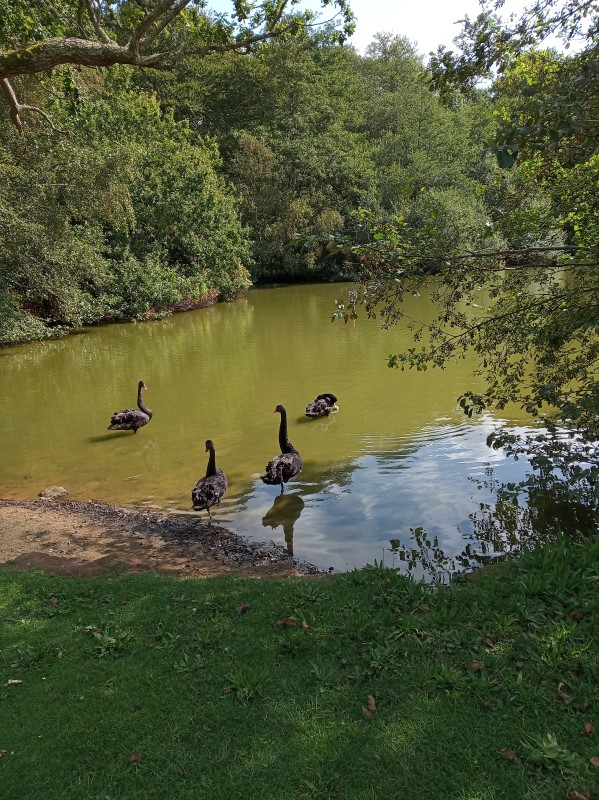 Black swans at Benbow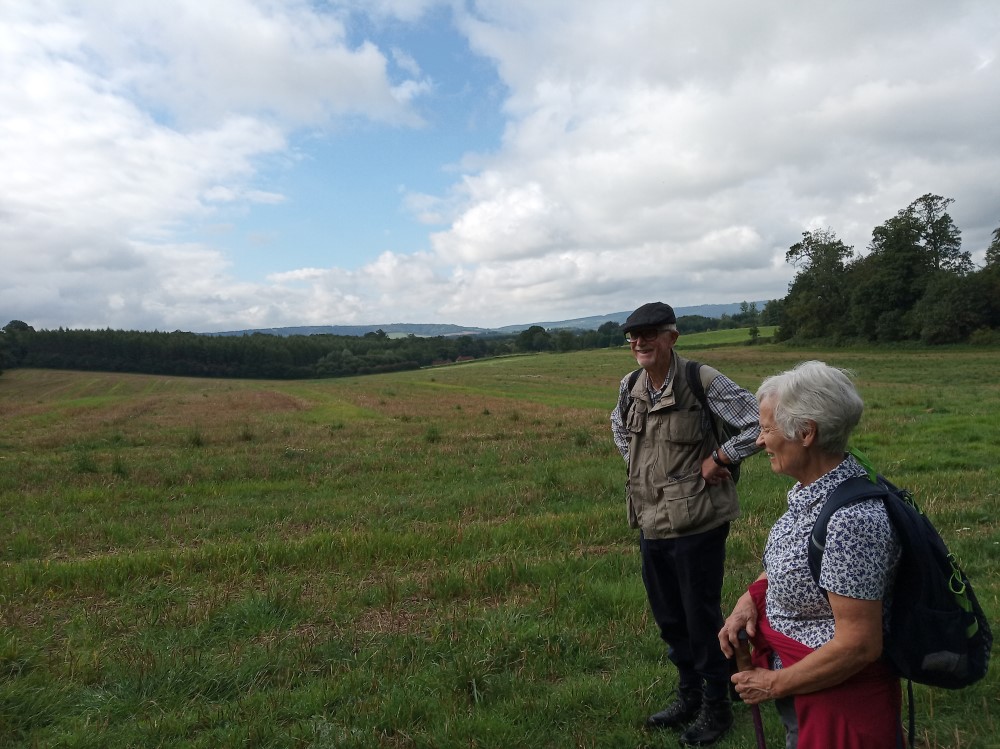 Climbing up the hill.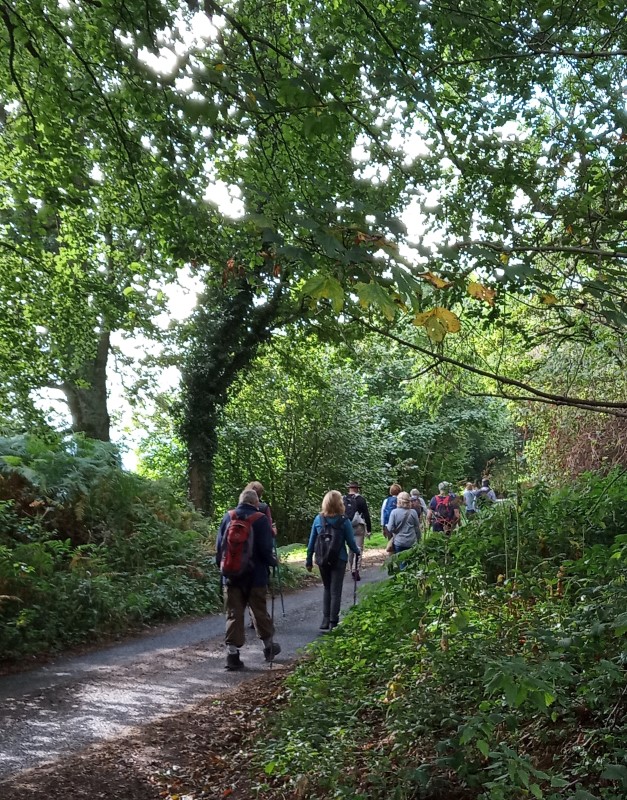 Heading down Heath End Lane.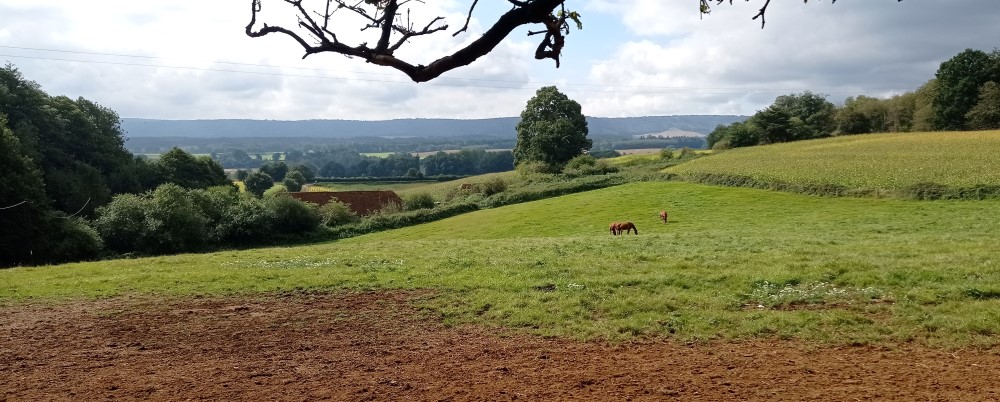 Lovely view across to the South Downs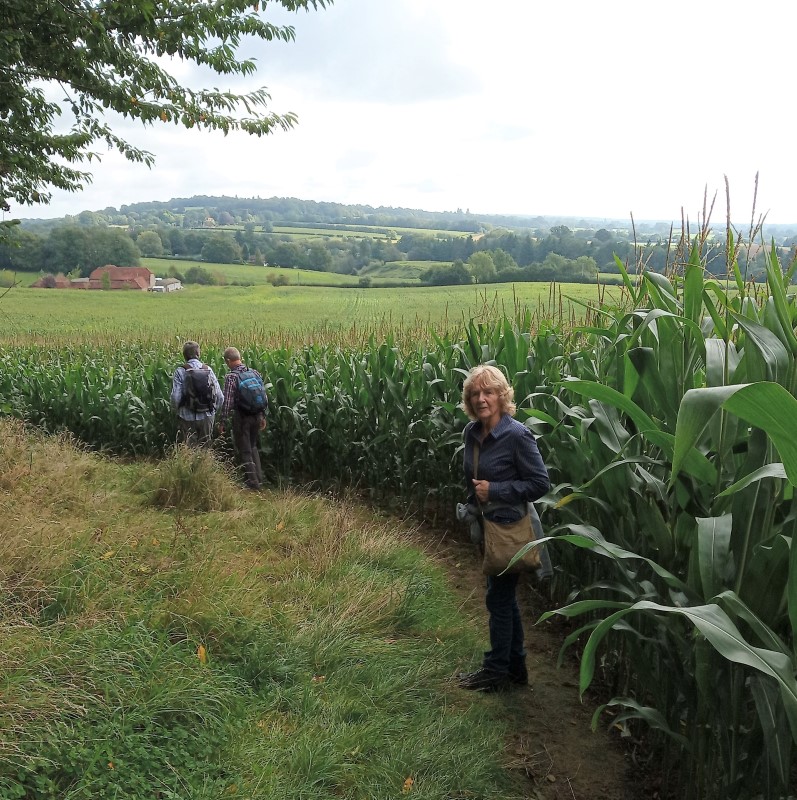 I think it's down this way......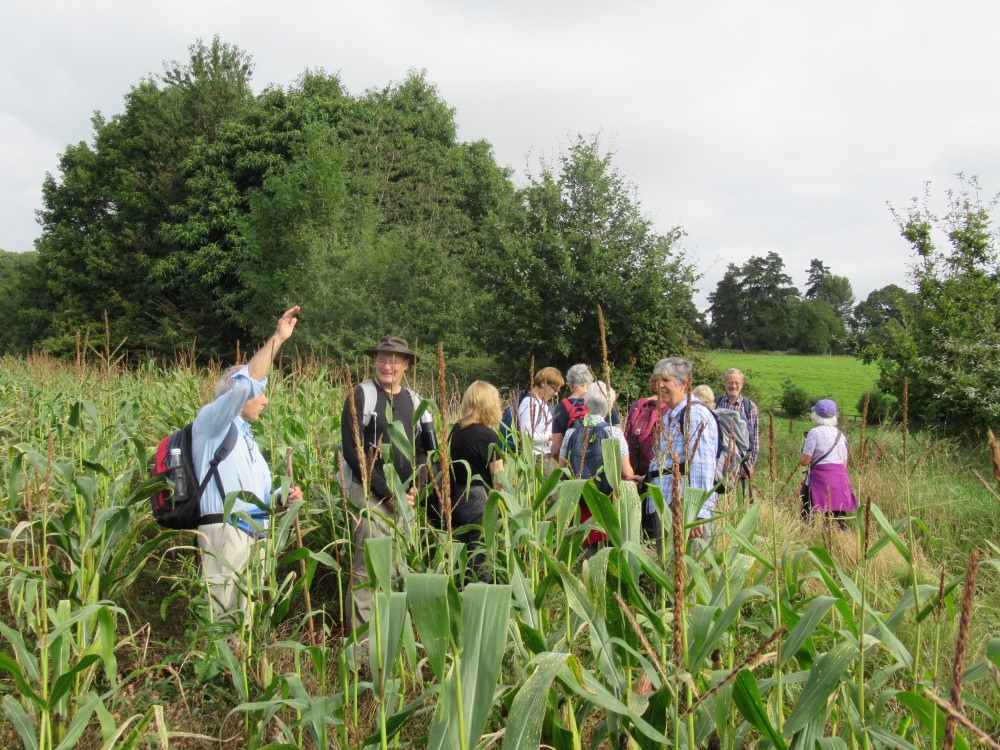 or it could be that way!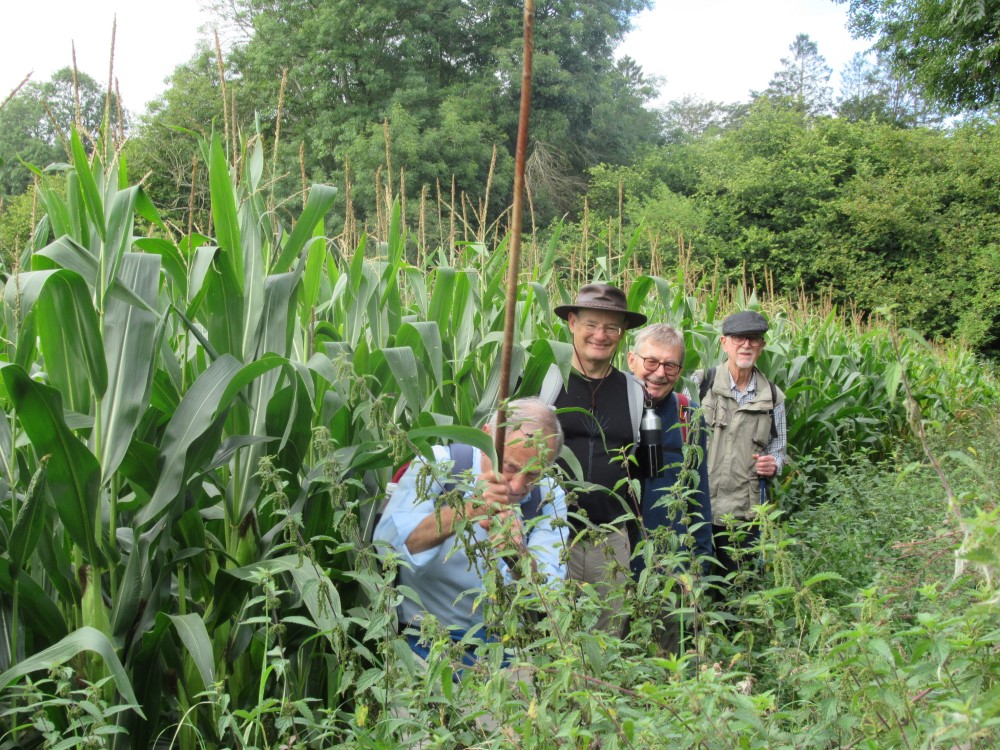 Don't worry, I'll beat a way through.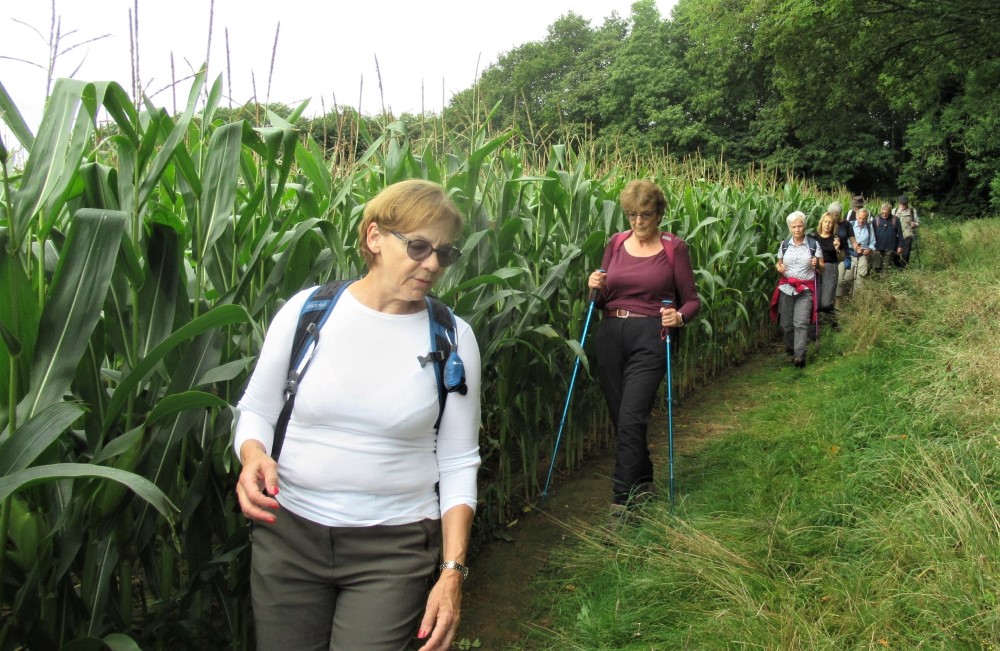 That's much better!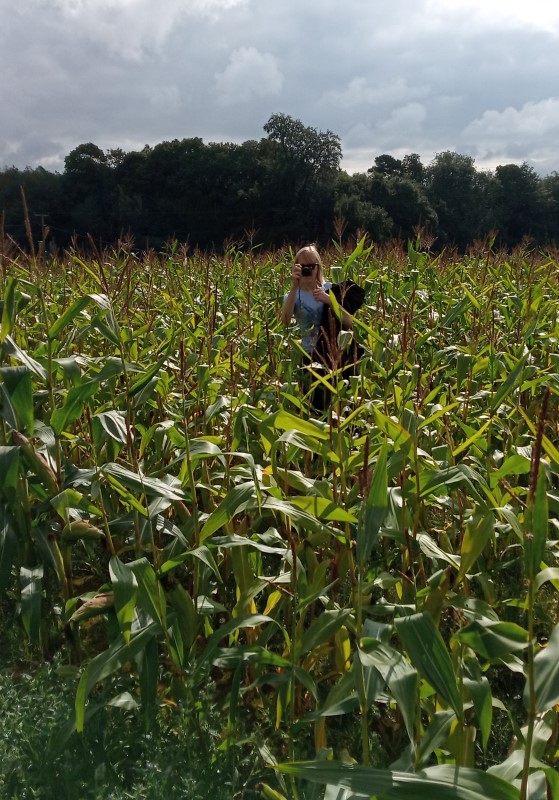 Careful, we're being watched!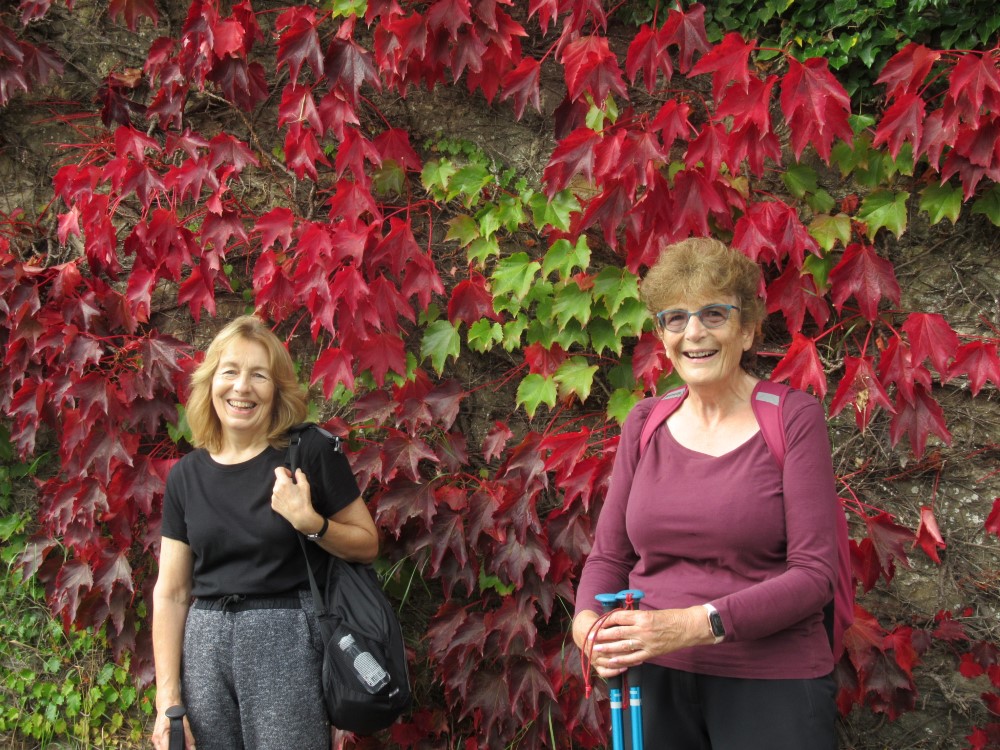 Aha, we've managed to shake off the maize at last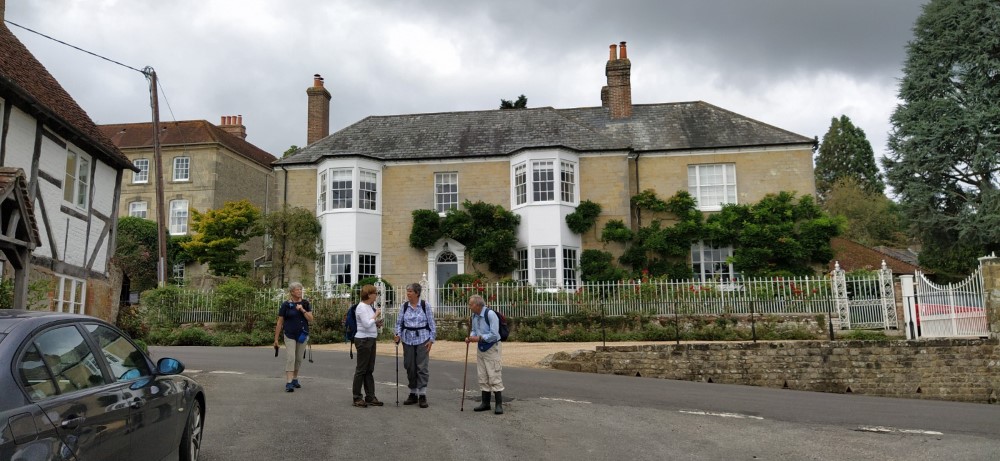 Lodsworth village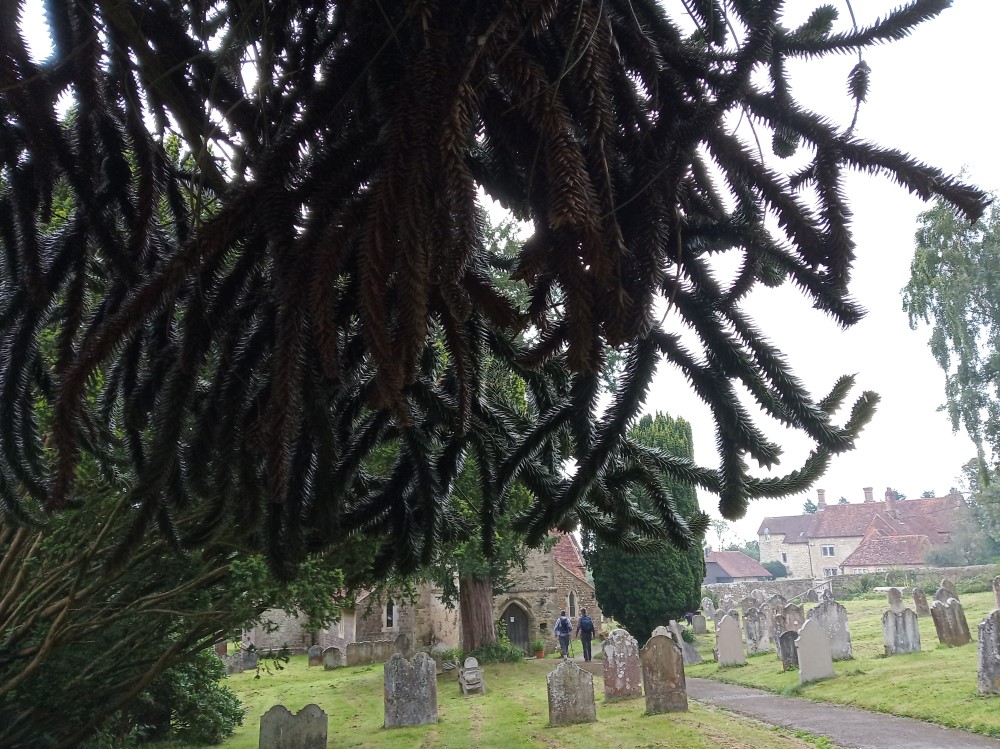 St Peter's Church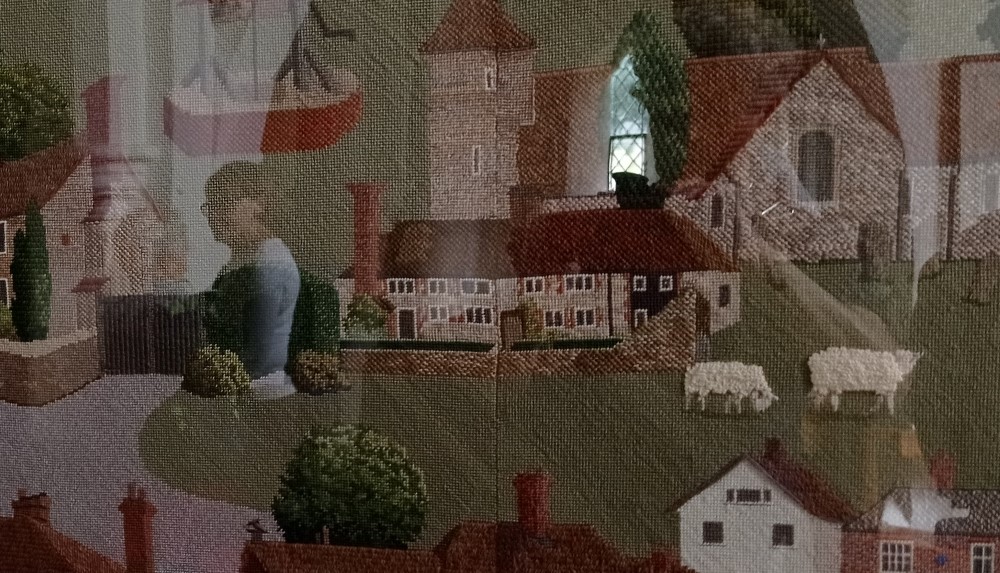 Inside, a huge tapestry depicting houses in the village. The one above is Well Cottage, the lady to the left must be a phantom!
Well Cottage for sale at £1.75m, however, it needs very deep pockets to restore it.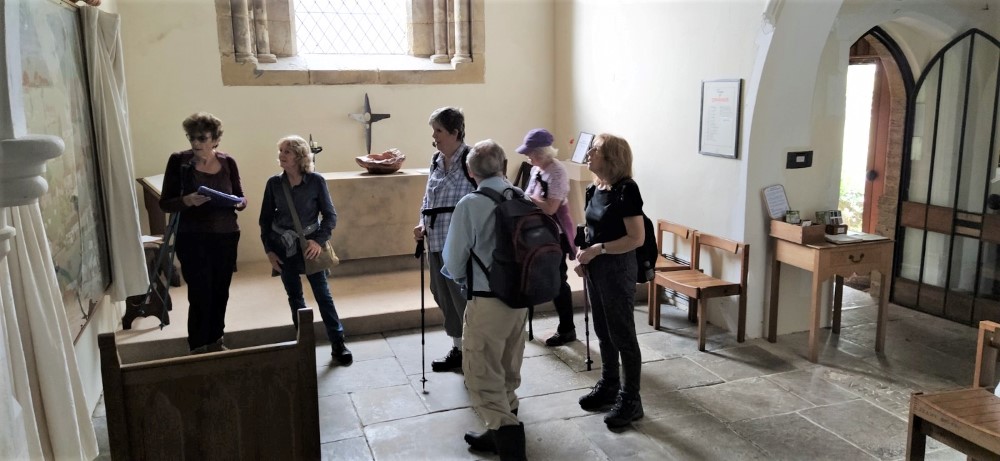 Looking at the tapestry.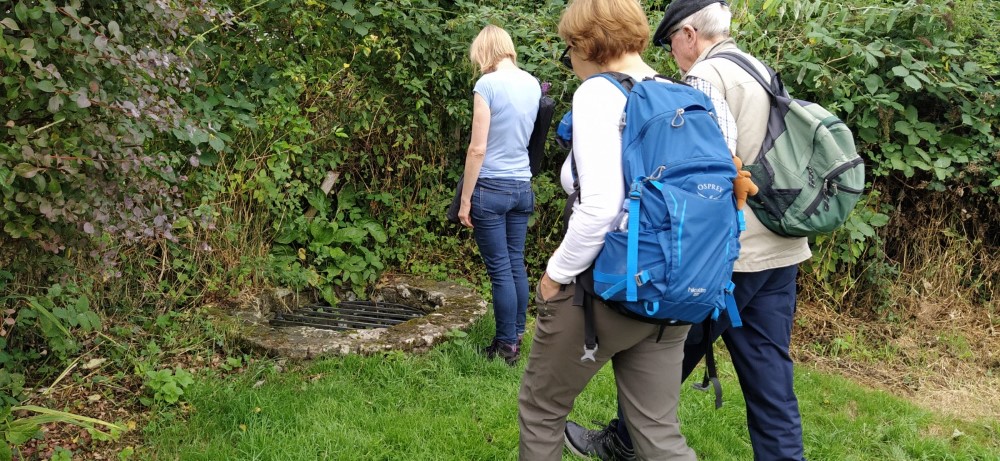 Hidden in a hedge is St Peter's Well.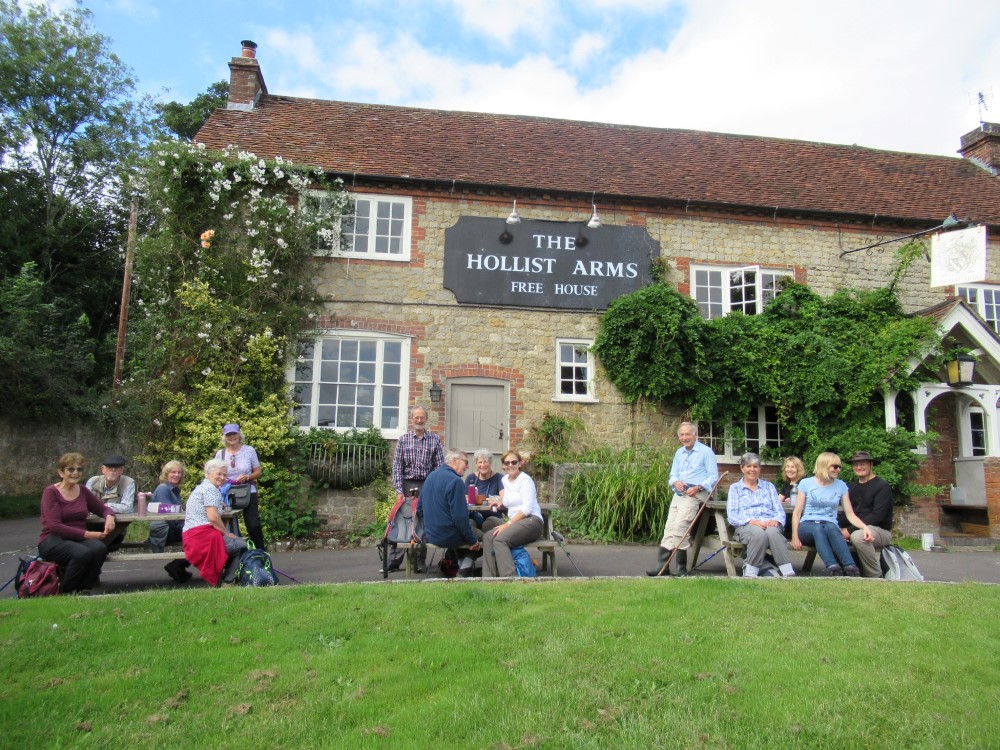 Very good coffee stop where we serenaded a birthday girl in 4 languages!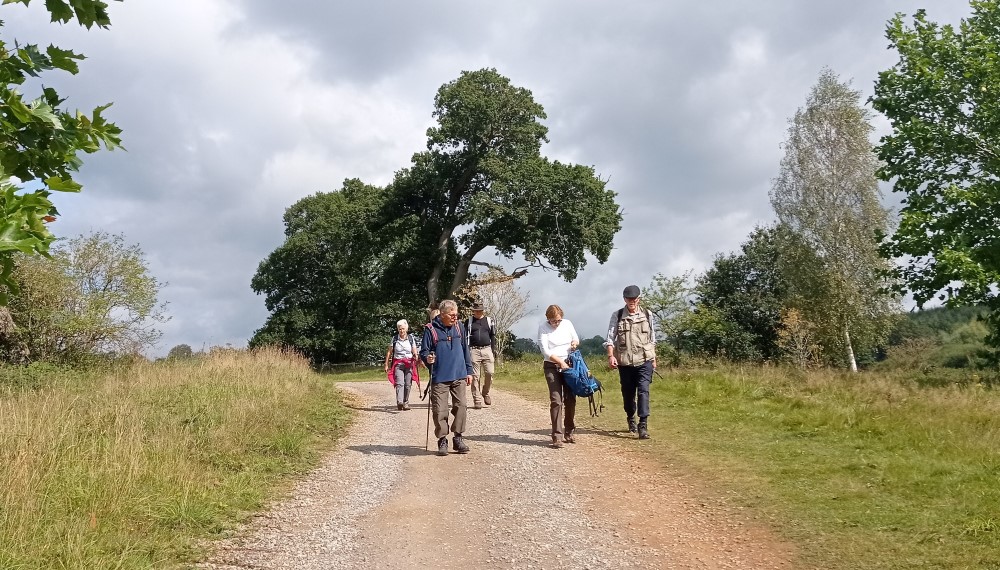 Heading back to Benbow pond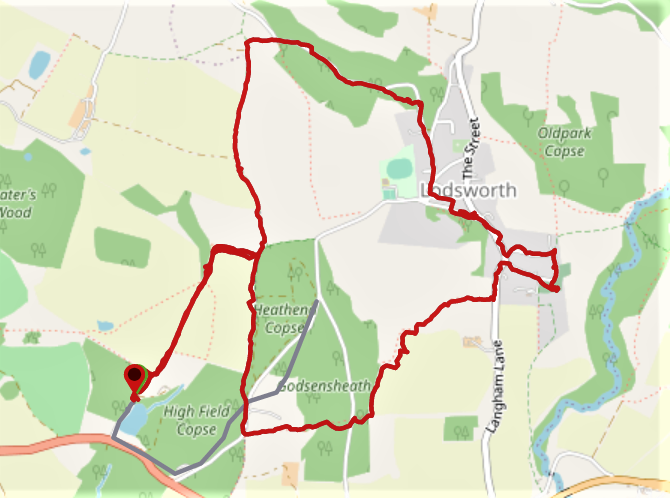 About 5 miles
___________________________________________________________________________________________
___________________________________________________________________________________________
___________________________________________________________________________________________
Peter's group walked from near the Trotton Gate Garage.
---
Celia and Miguel led an interesting walk which was mostly shady - very suitable for a very hot day. It meandered around the commons and rivers near Stedham. After crossing Stedham Common we found ourselves approaching Woolmer Bridge where locals will be aware the footpath is normally wet, whatever the weather. Pre-walk hedge cutting by Celia and Miguel meant we were able to avoid the hazard altogether and reach the bridge with clean feet! Woolmer Bridge was the site of some heavy roadworks, as it appears the tunnel under the A272 needs some repair. After passing through the Severals and Midhurst Common, we crossed the road and took the river walk back to Stedham Mill, having a break on the way as soon as we could find some decent shade. After another stop at Stedham Mill we carried on along the river to eventually reach Stedham Lane before taking a path to The Hamilton Arms, where some walkers enjoyed a tasty lunch.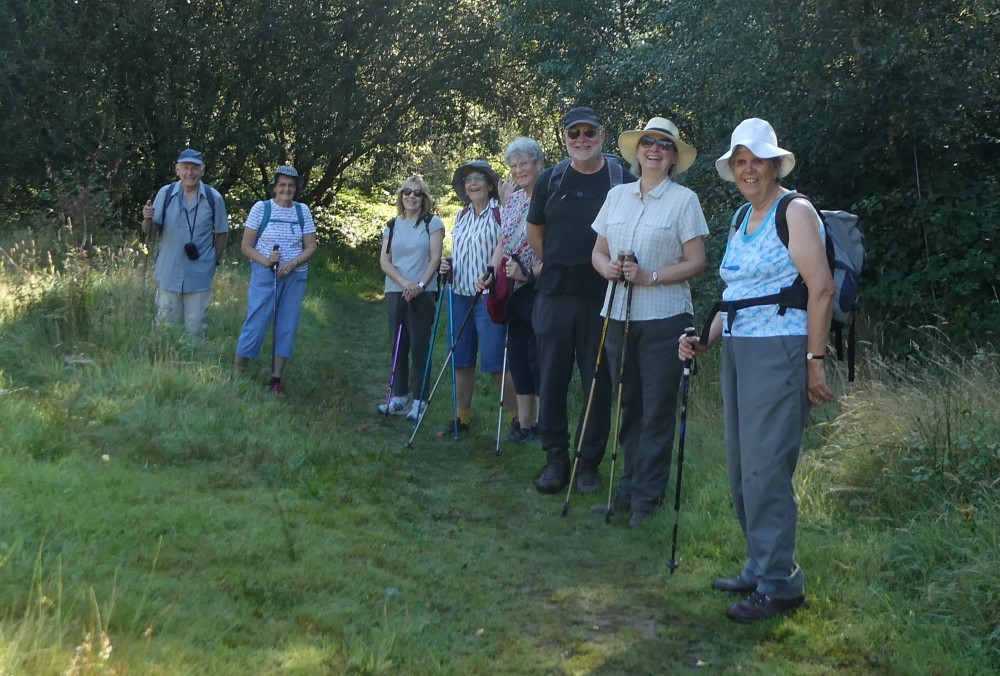 Stedham Common starting out.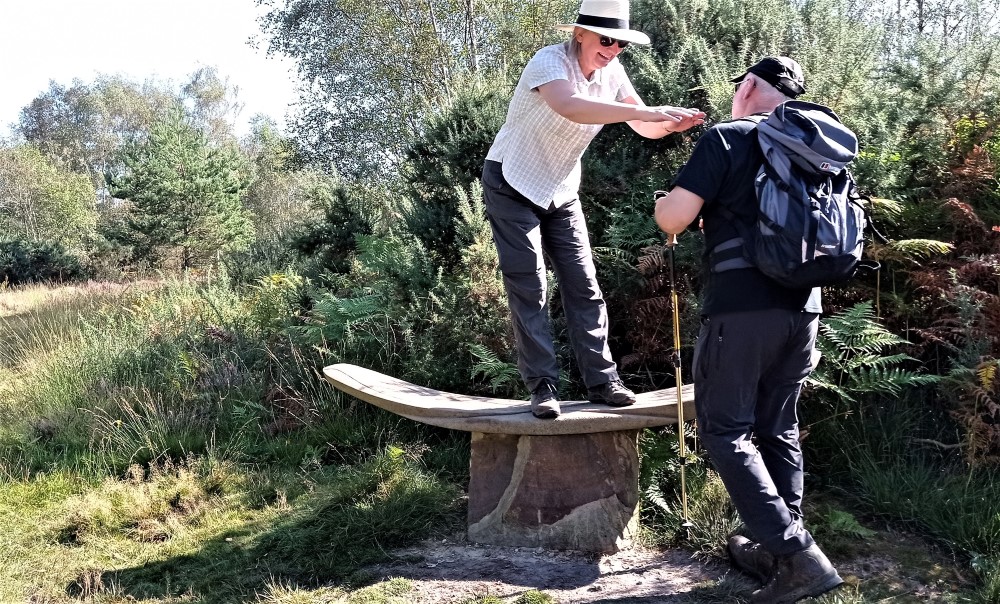 Special coaching is necessary to learn surfing without water.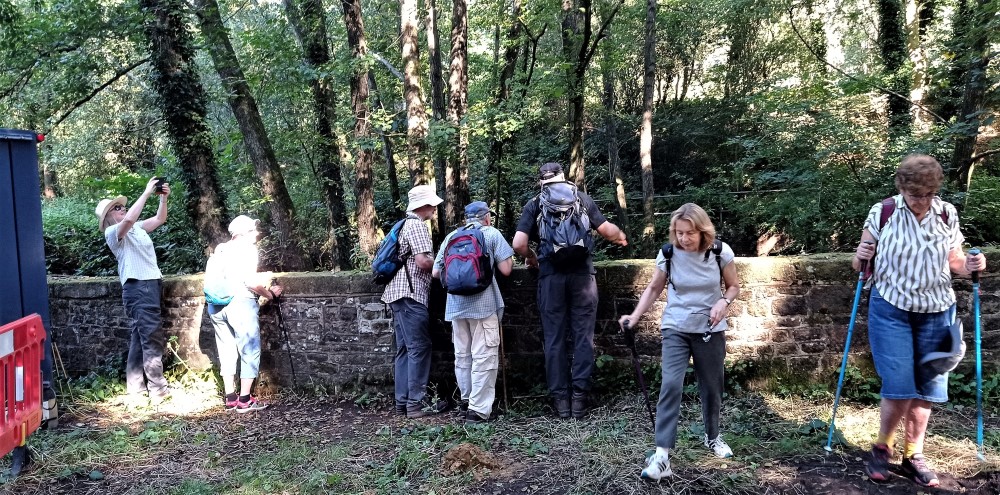 Some people are just not interested in the major repairs under the A272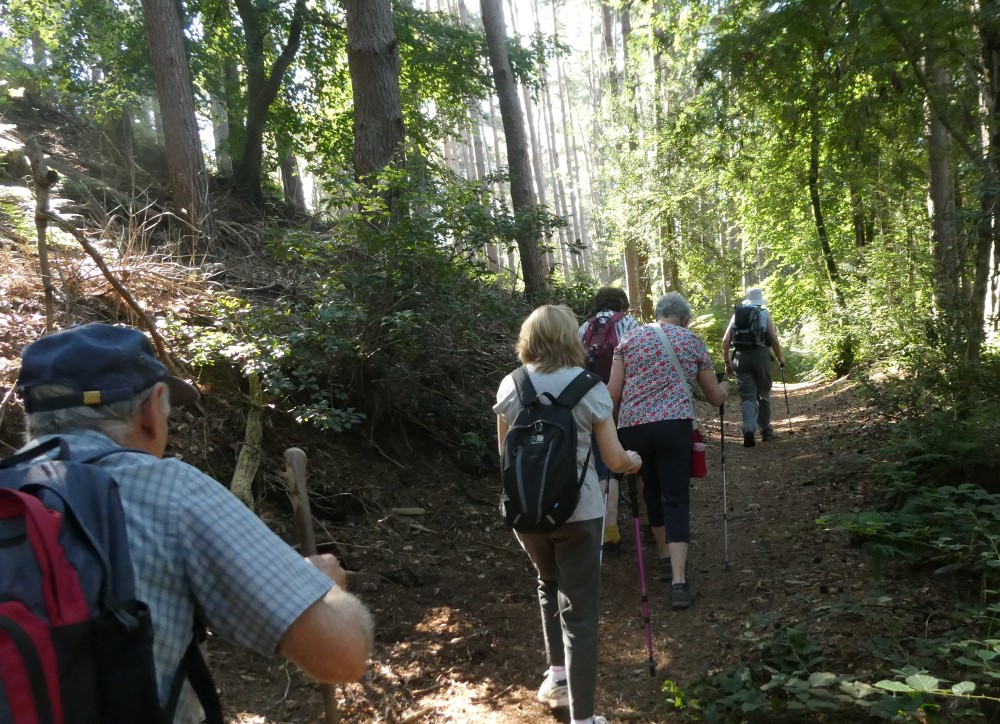 Heading up towards the Severals.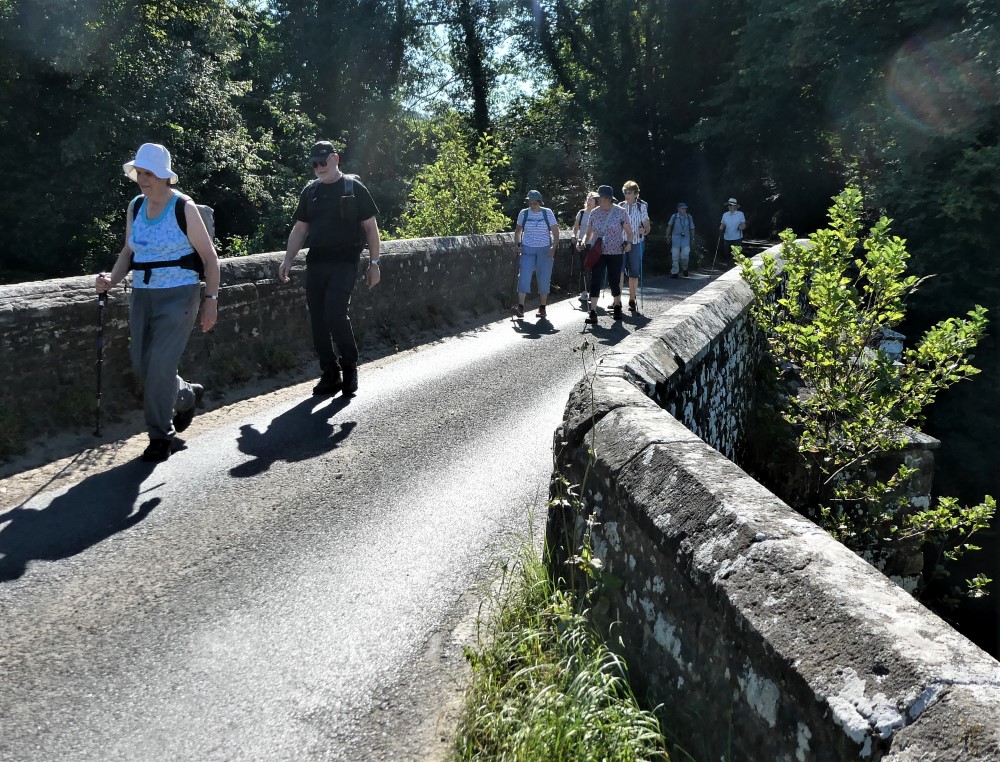 Woolbeding Bridge, a 15th or 16th Century scheduled monument.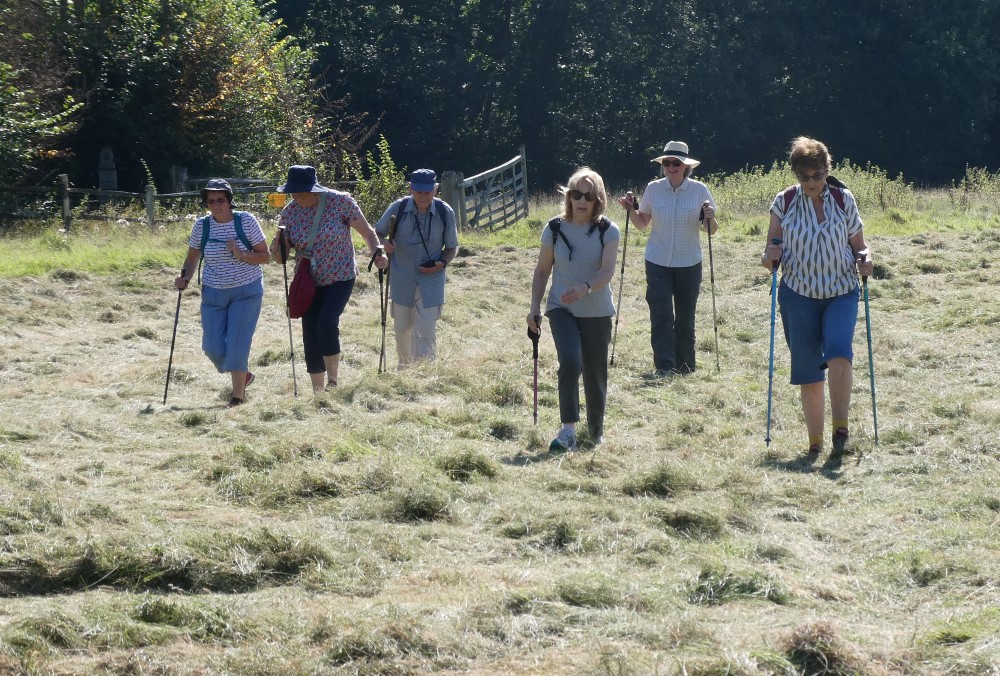 Tramping through the hay on The New Lipchis Way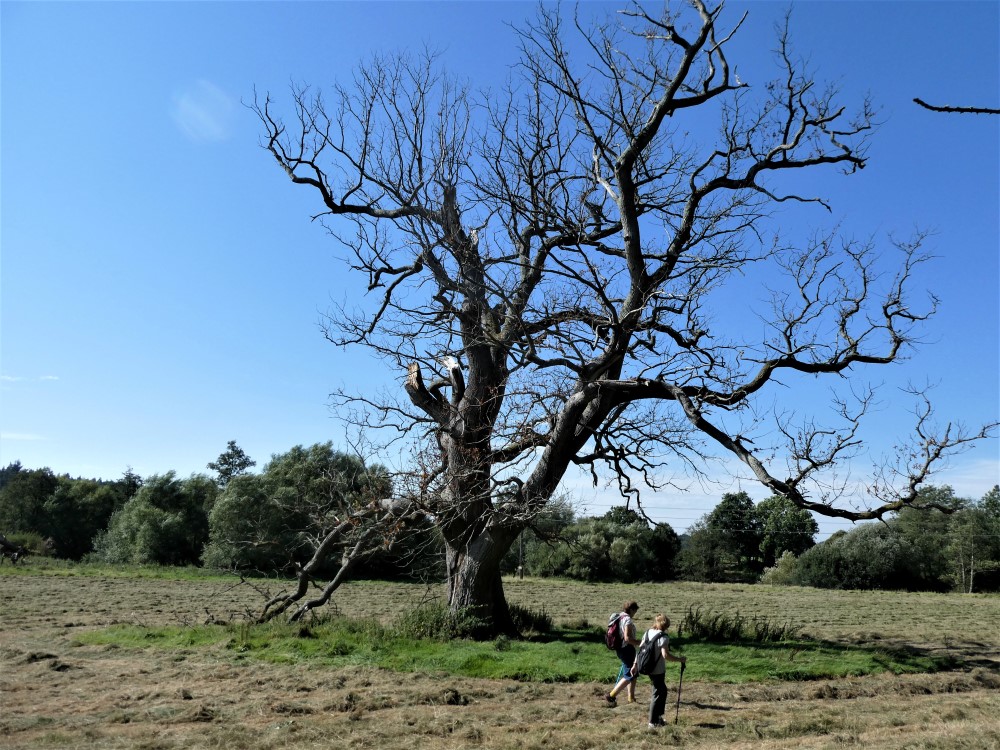 This oak has seen better days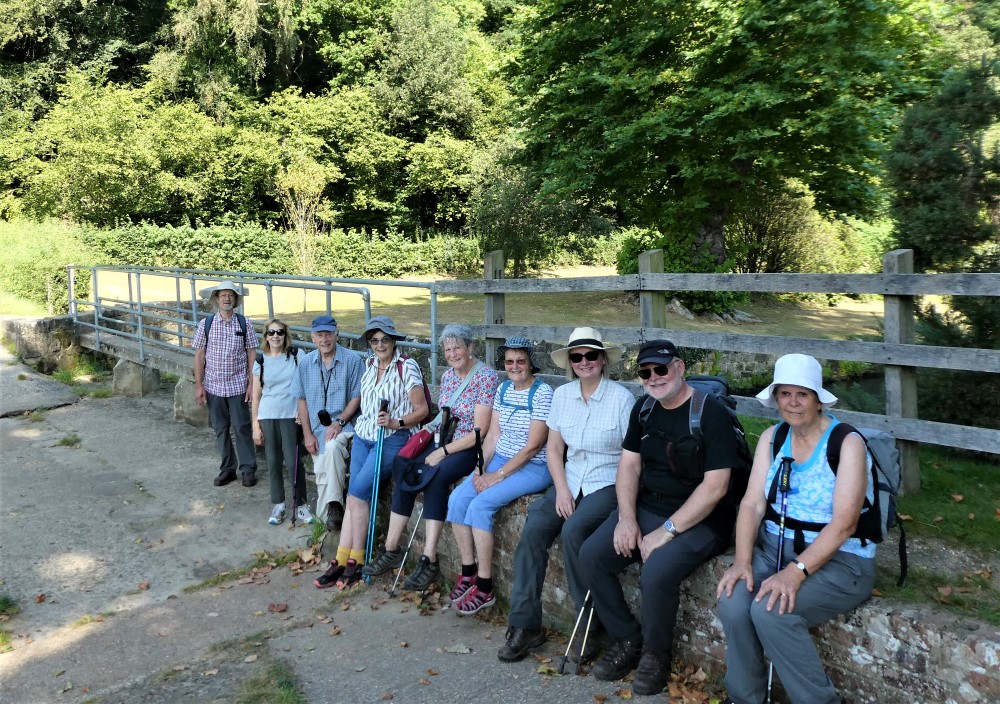 Stedham Mill Bridge rest stop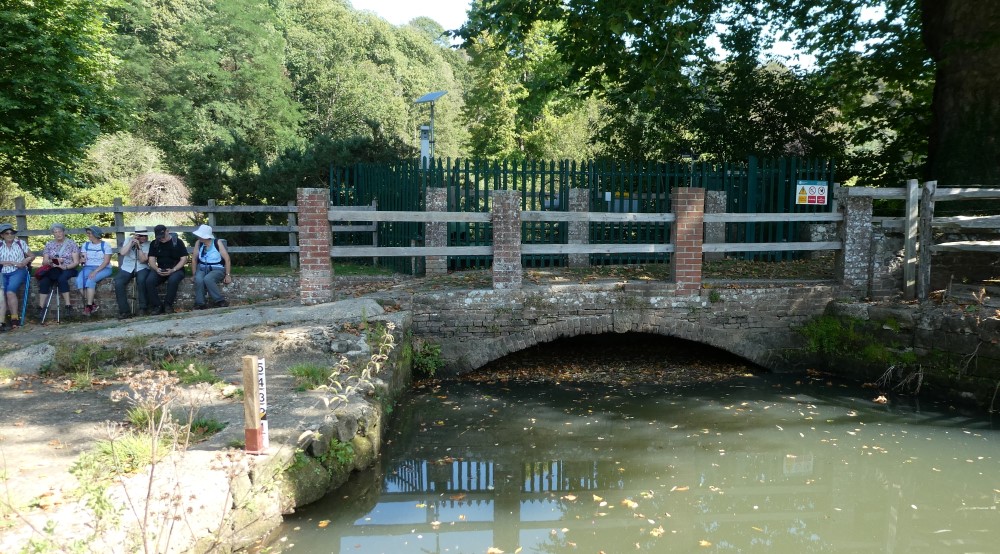 Mill Bridge with a keystone dated 1826, the same year the world's first steam passenger railway was authorised.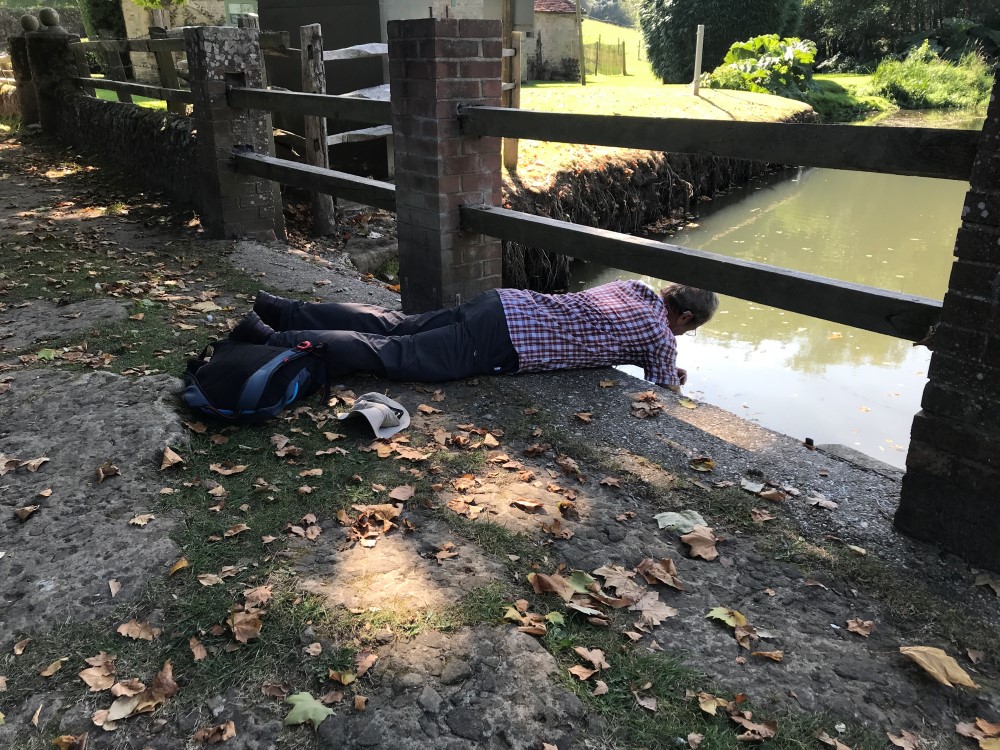 Just checking keystone dates - 1826 AUG(ust?)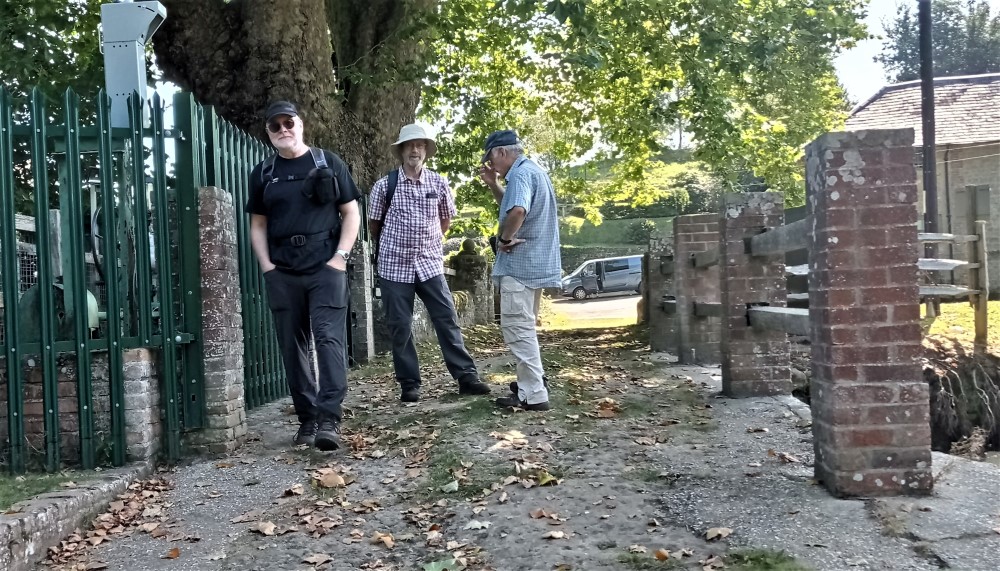 Three wise men?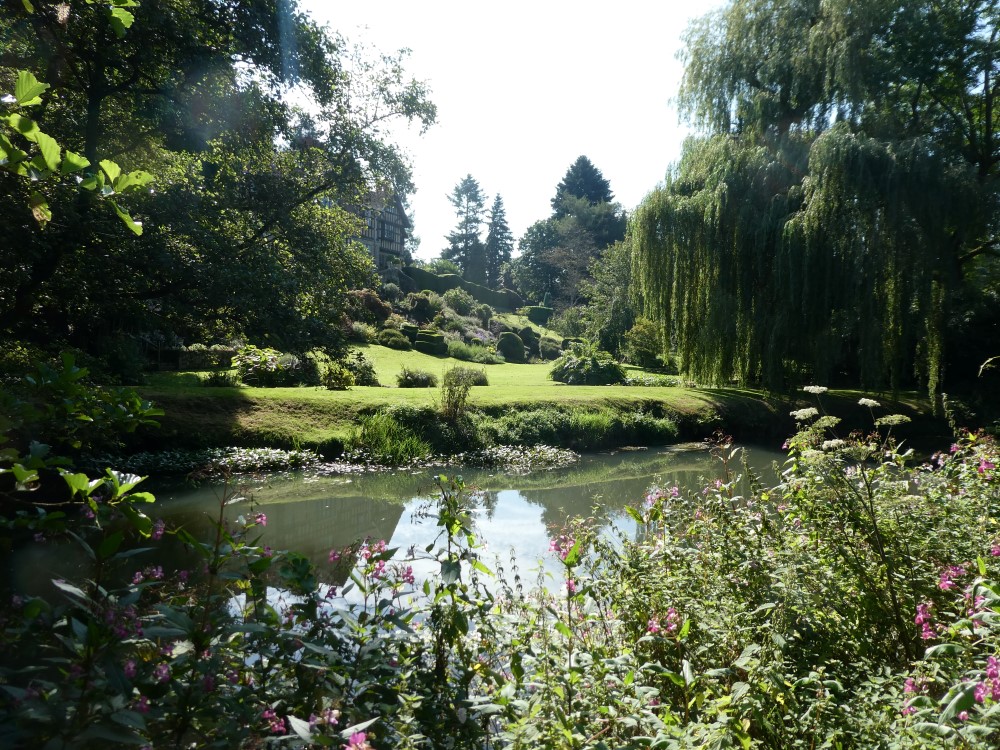 Stedham Hall gardens
Pretty cottages of Stedham village.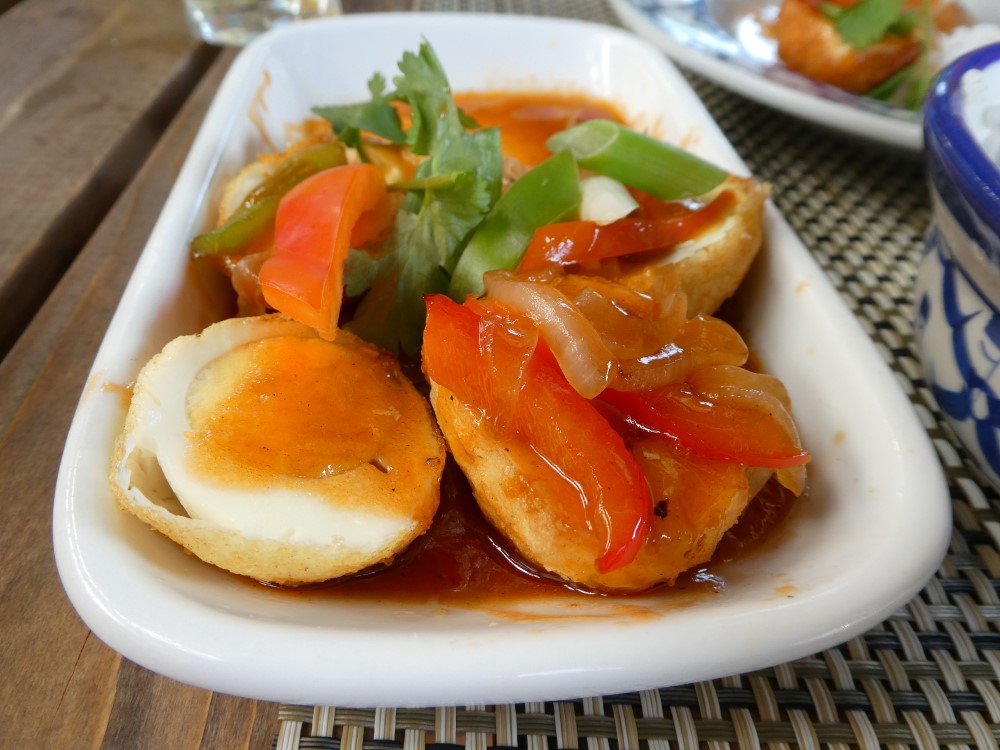 KHAI LUK KUEY otherwise known as Son-in-law's Egg.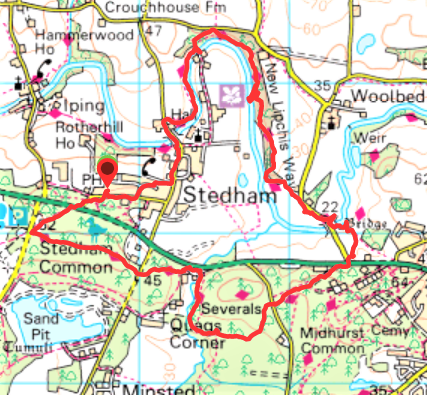 About 5 miles
---
Catherine organised a lovely walk of just over 5 miles.Ten people walking from Lords Piece car park followed the Serpent Trail to Sutton. Weather was ideal and the ground was dry. Coffee break was in Barlavington Church grounds with plenty of seats and a large herd of very young calves (2&3 weeks old) kept us amused. After refreshment and a quick look in the Church, we continued to Burton Park, stopping to admire beautiful views, some really old yew trees and then guess what, a second coffee stop, Catherine had even organised logs to sit on for this stop before we made our way back to the cars with an optional lunch in the Badger pub. Five and half miles of delightful walking.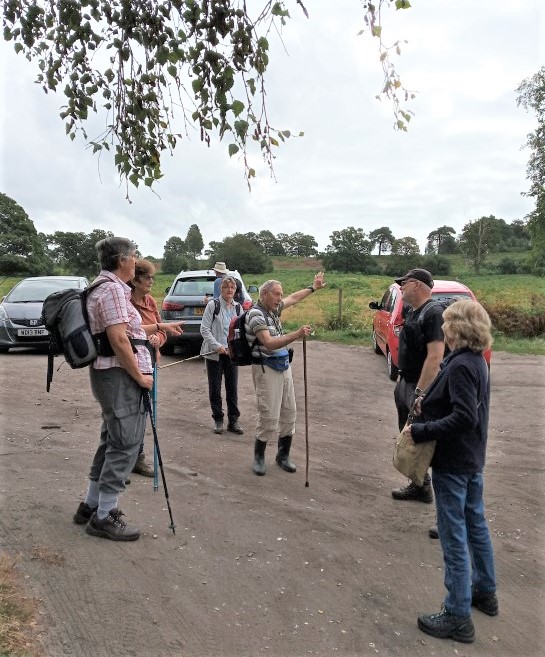 Are we going that way?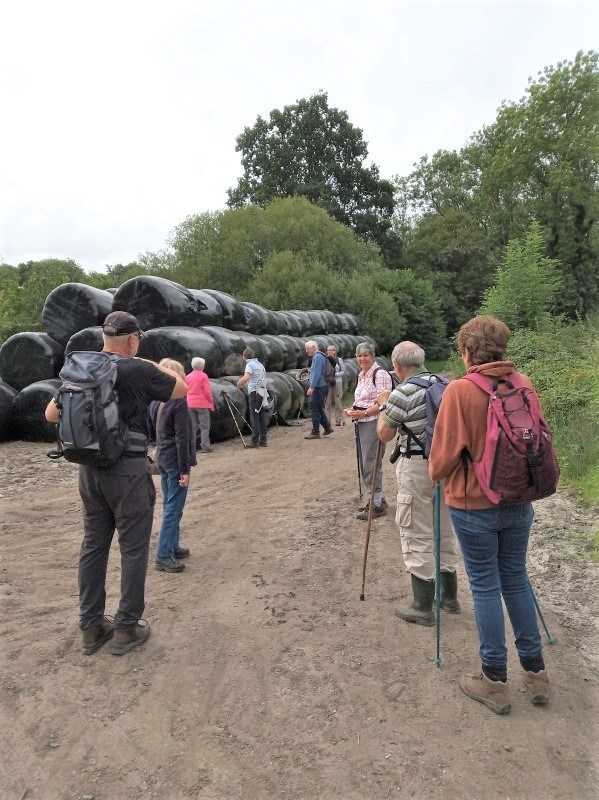 Ah, that looks a better way.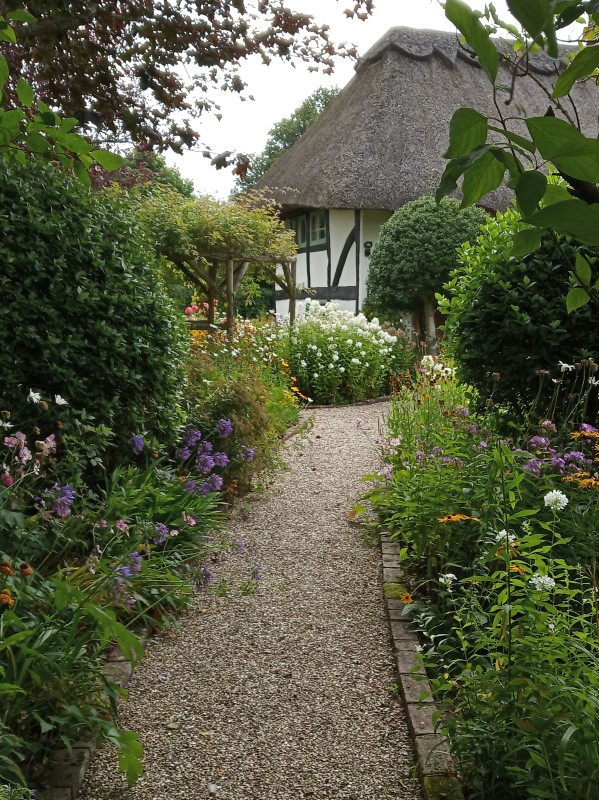 Pretty country cottage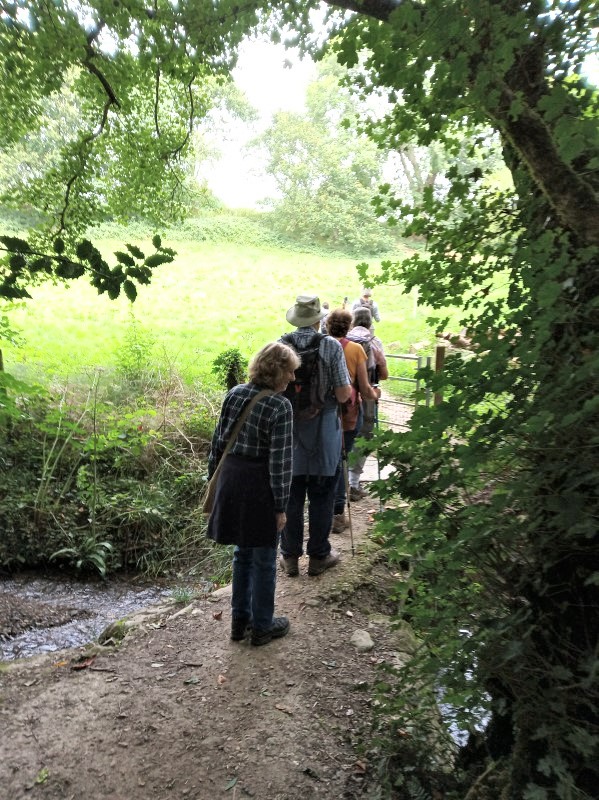 Filing through the gateway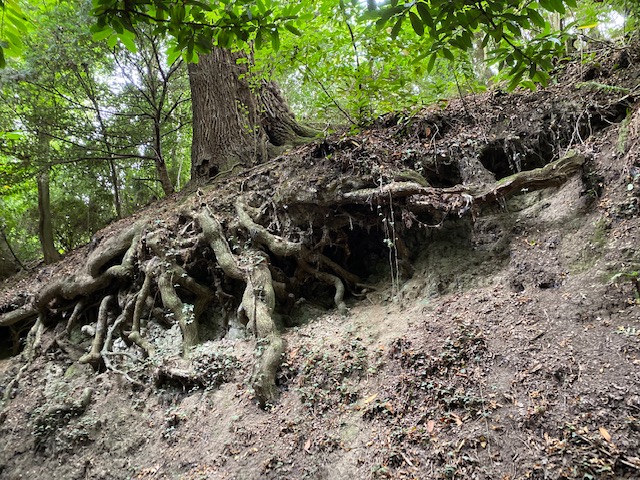 Just about hanging in to that bank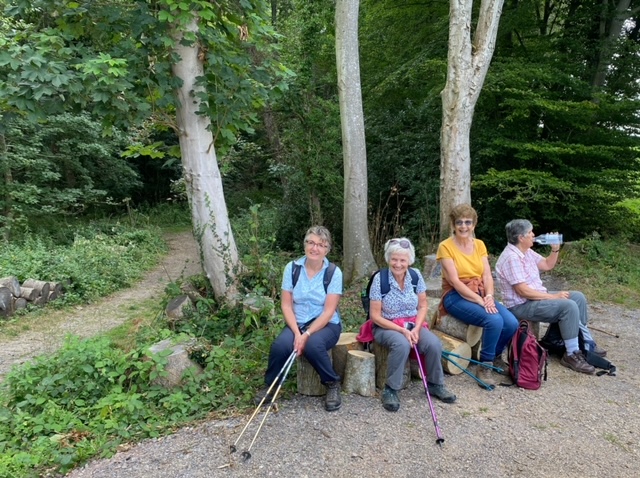 Time for a break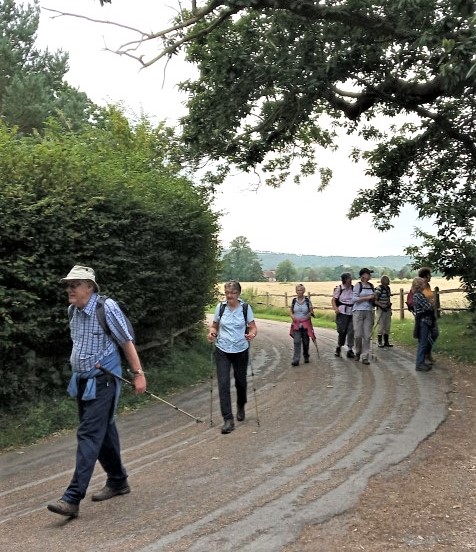 Striding on
.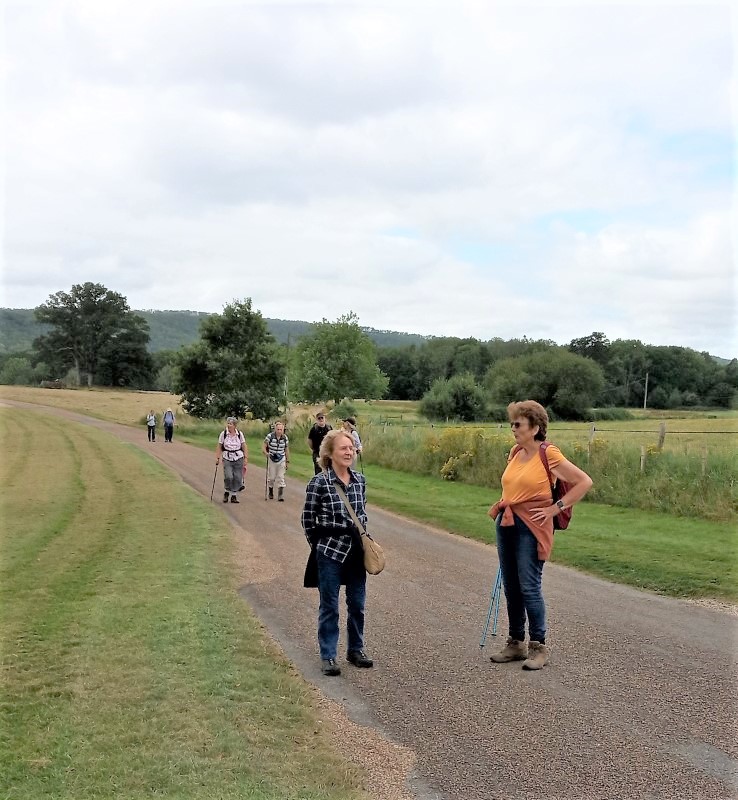 Nice pathway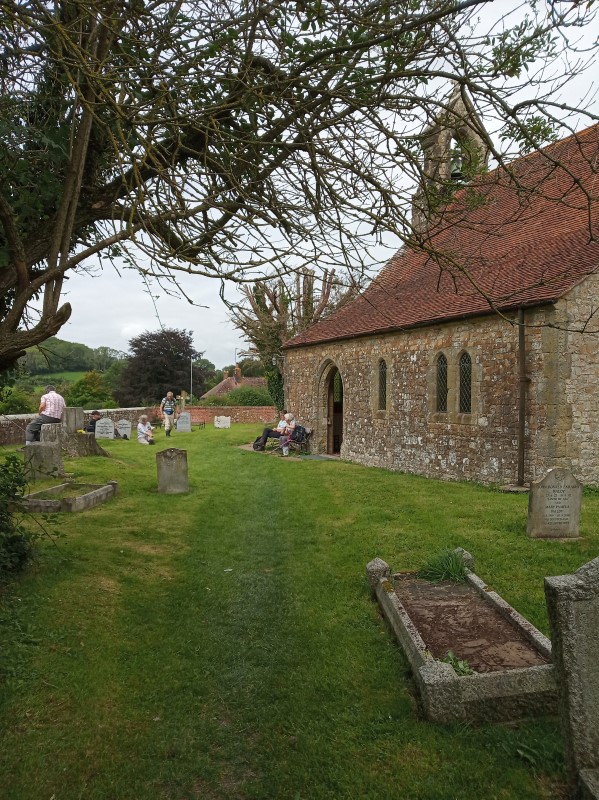 Church stop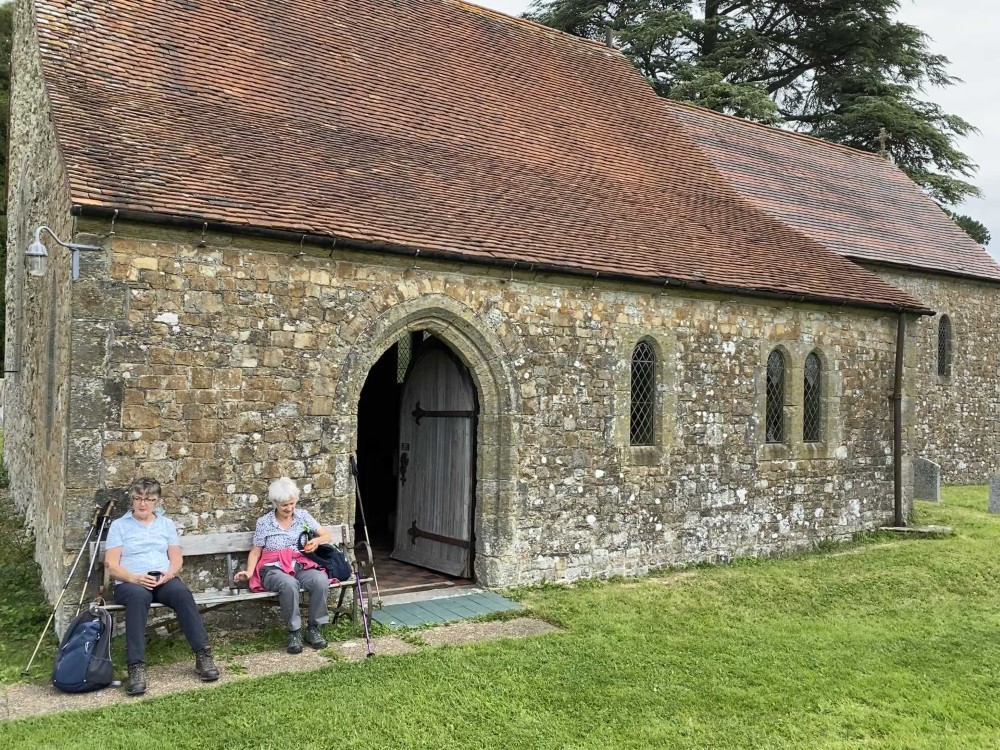 Nice seat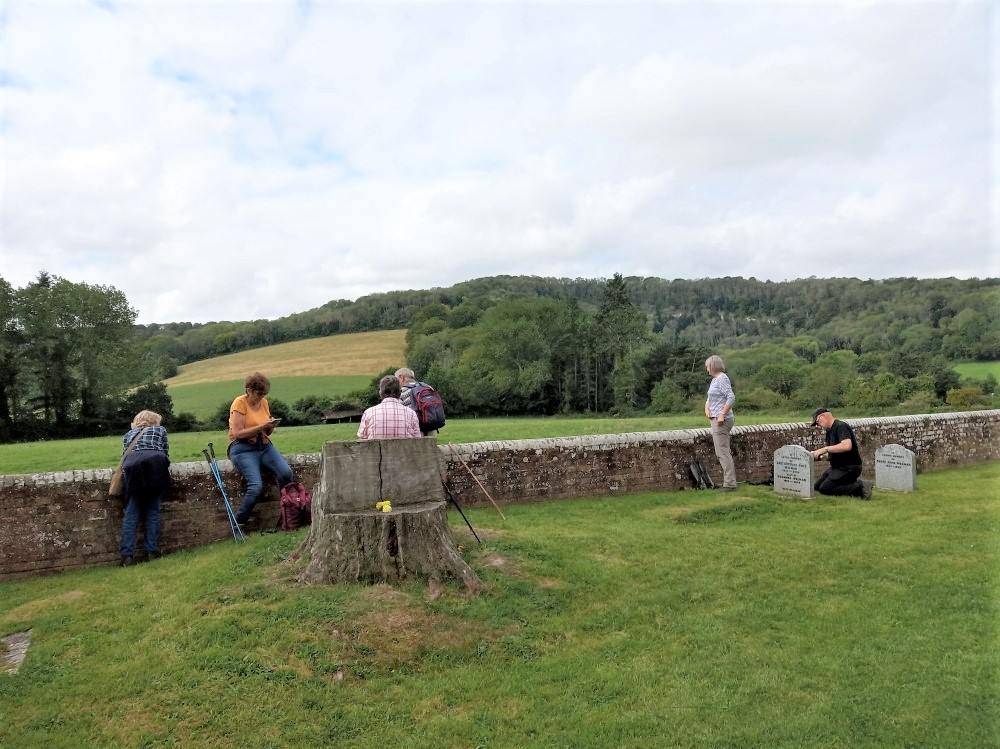 Plenty of room.
Do you like my earrings?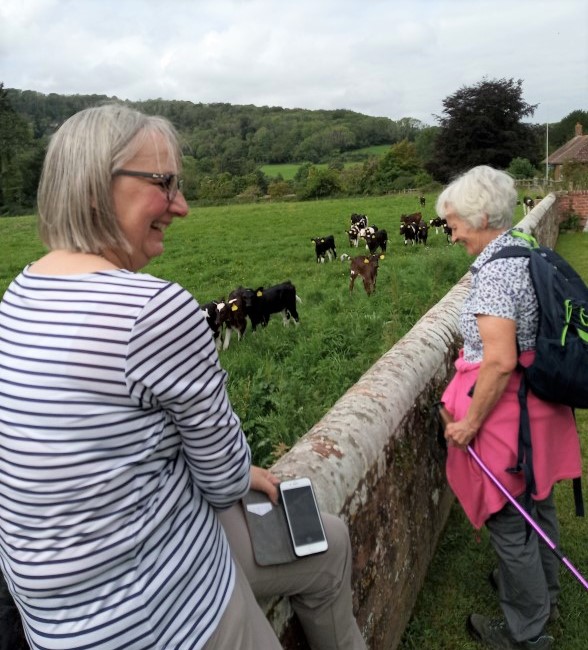 Honourable leader.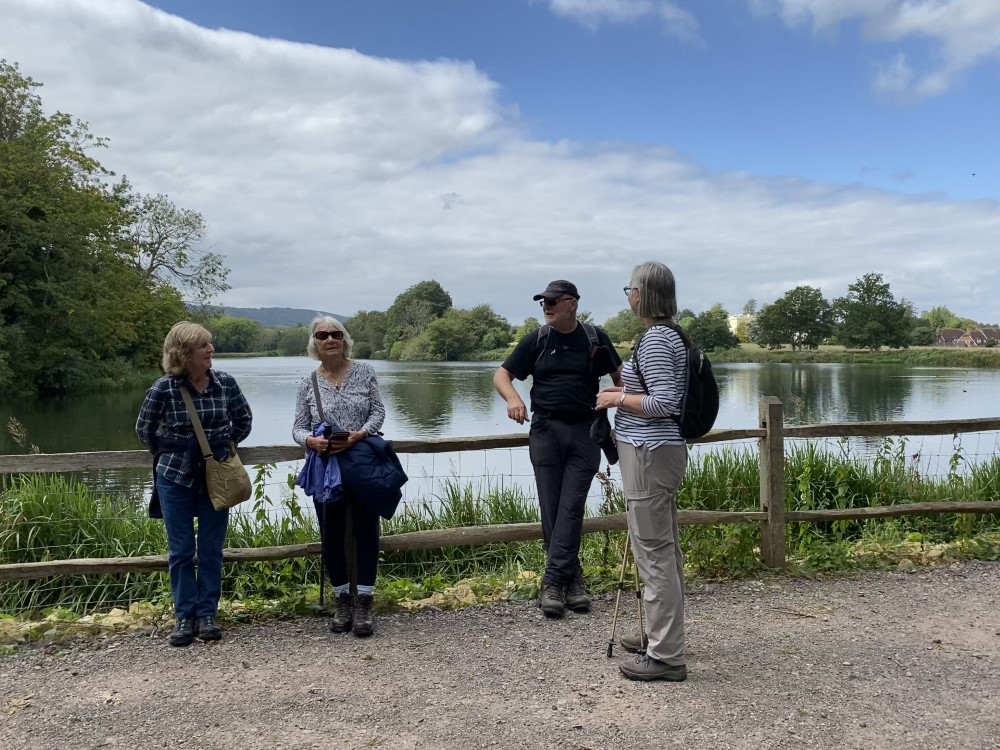 Pond break 1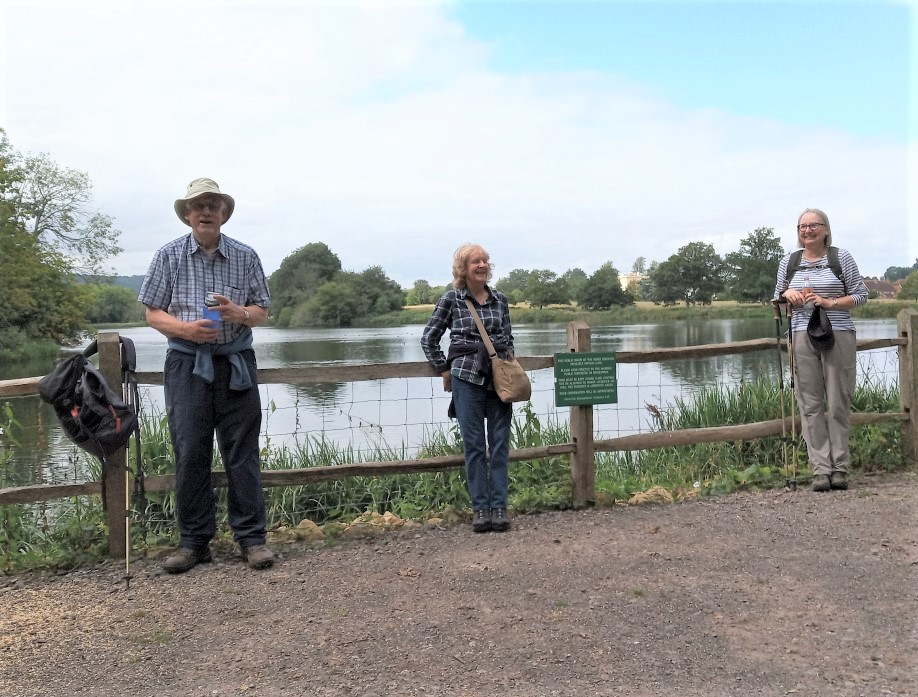 Pond break 2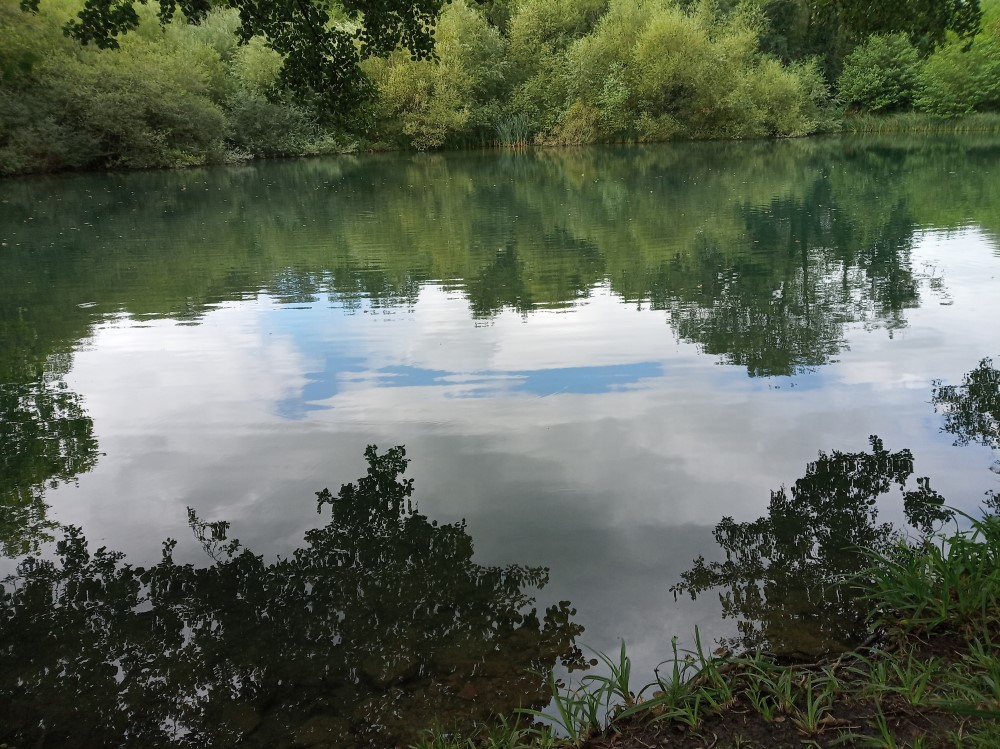 Upon reflection.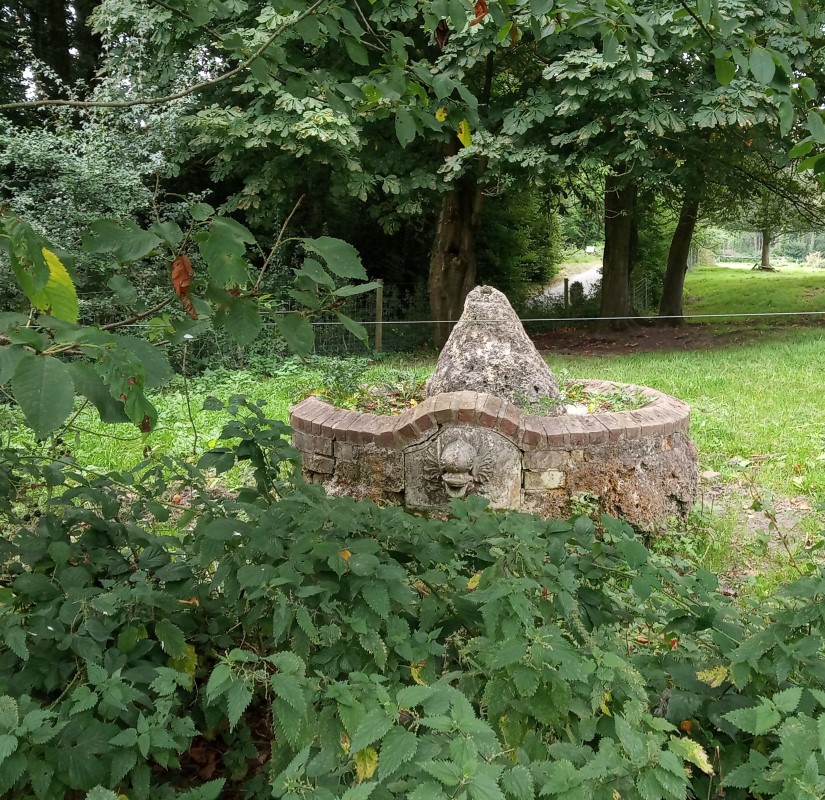 Fish pond.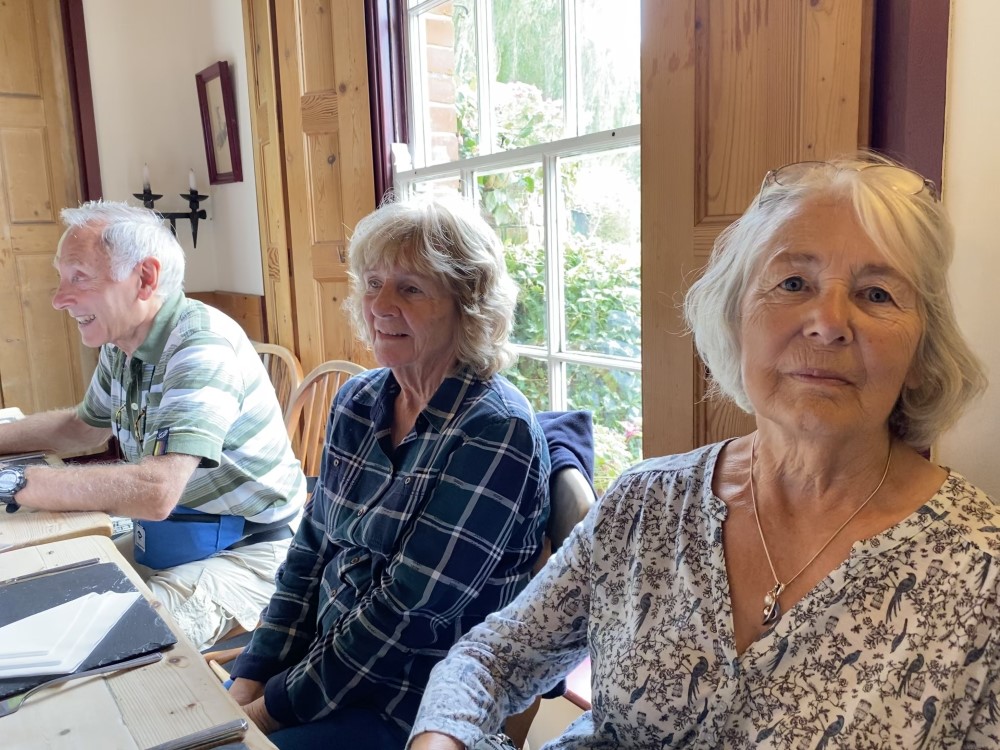 Lunch at last!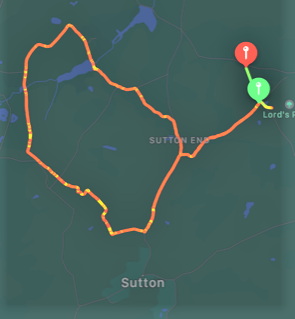 Abouit 5.1/2 miles.
---