Mary organized a wonderful day out for members at the Sculpture Park in Churt but through a late change of dates, was unable to attend. We all had a great time getting lost in an absolute jungle of amazing sculptures in all sorts of materials worth a huge amount of money. Even after three hours we still had not seen everything but were forced to stop for lunch. There happens to be a very pleasant Inn across the road called the Bel and Dragon, where they looked after us very well. Well worth a visit!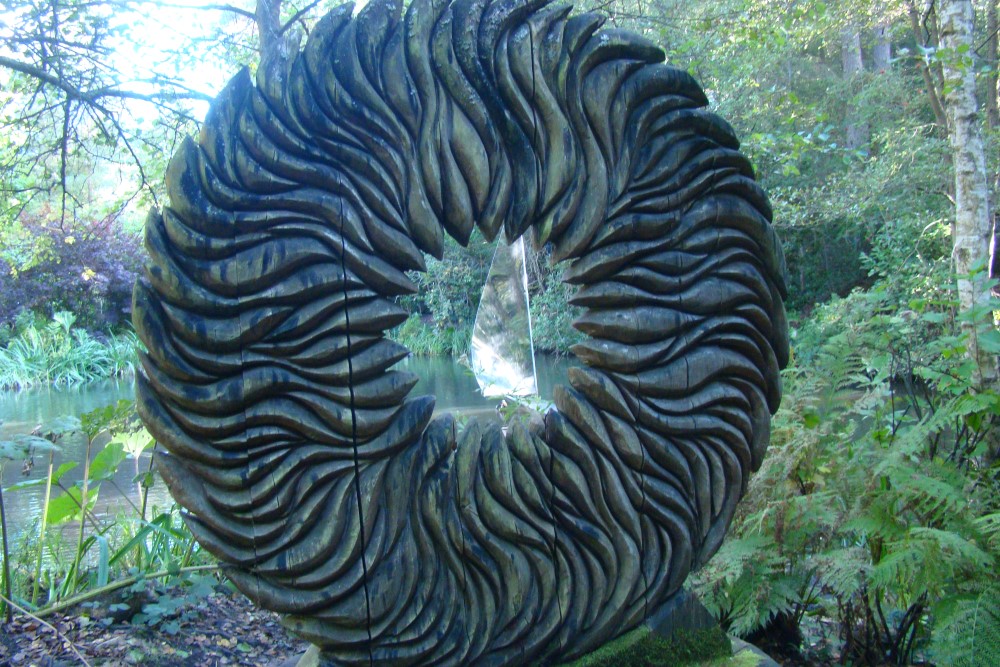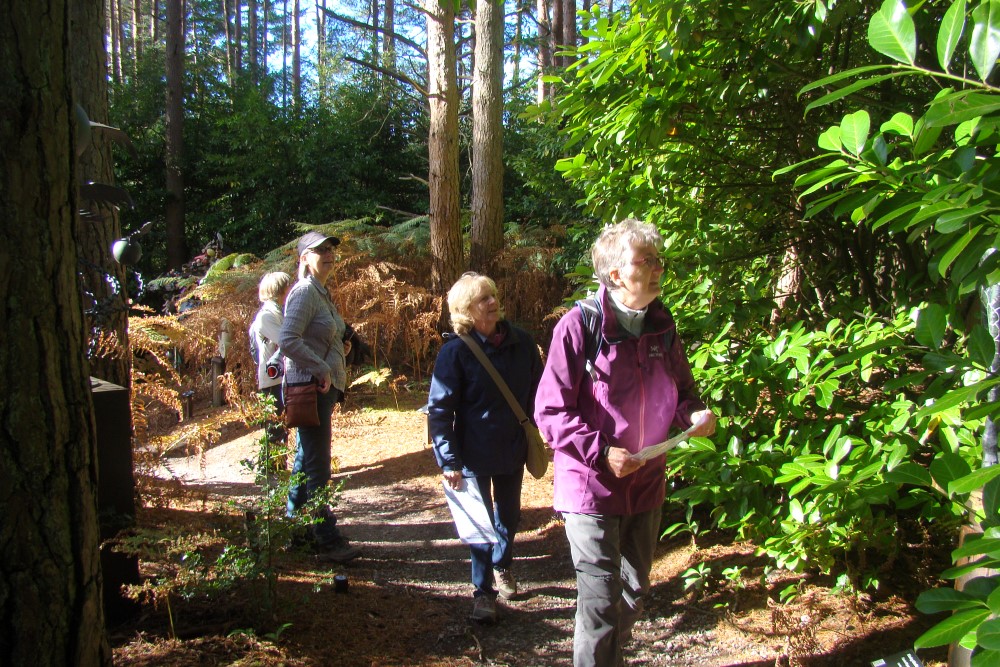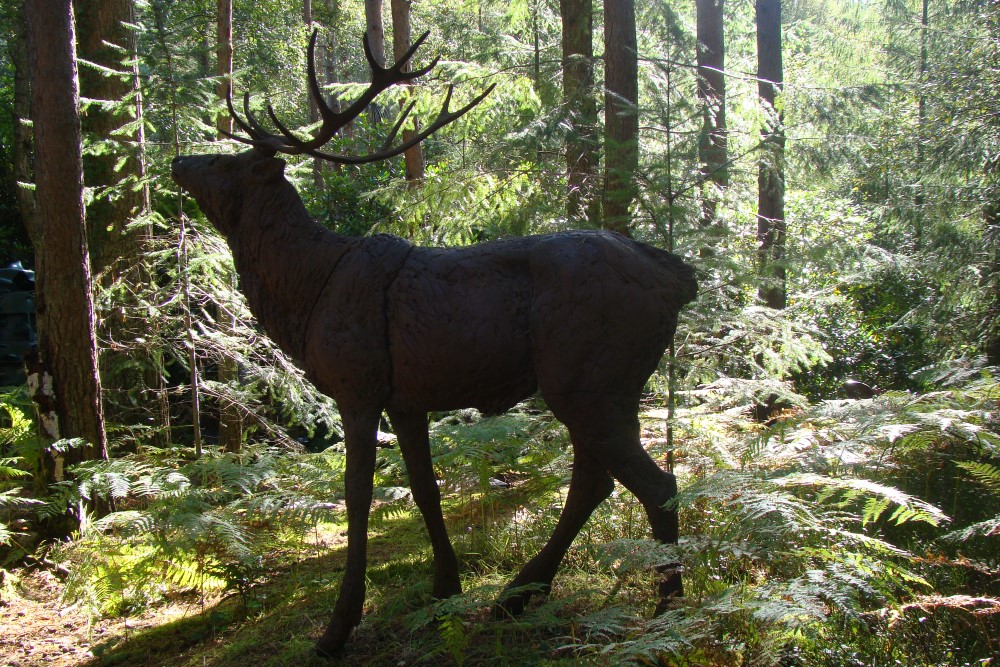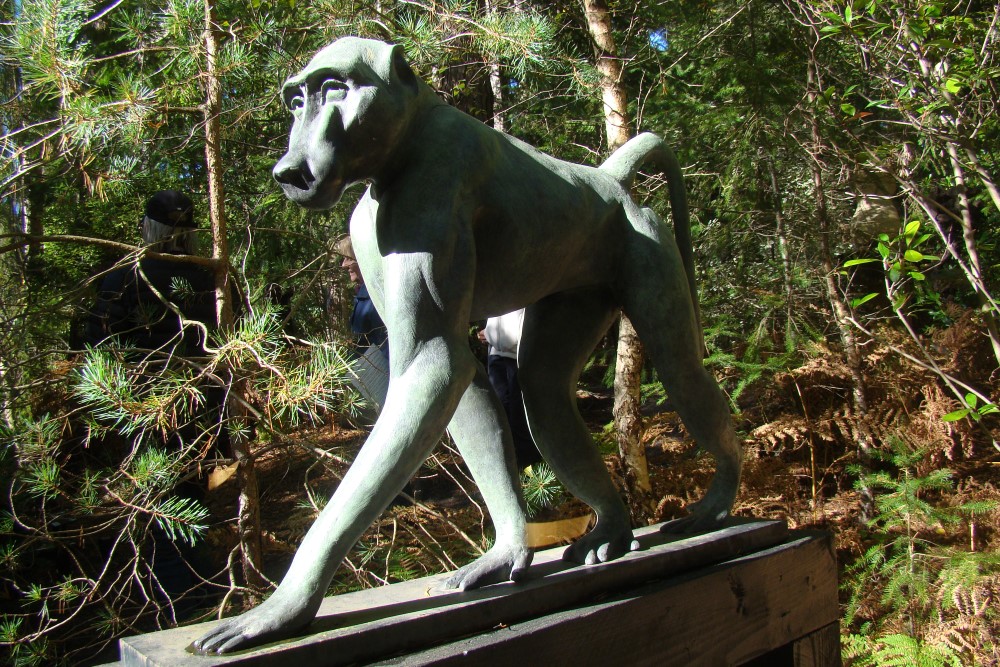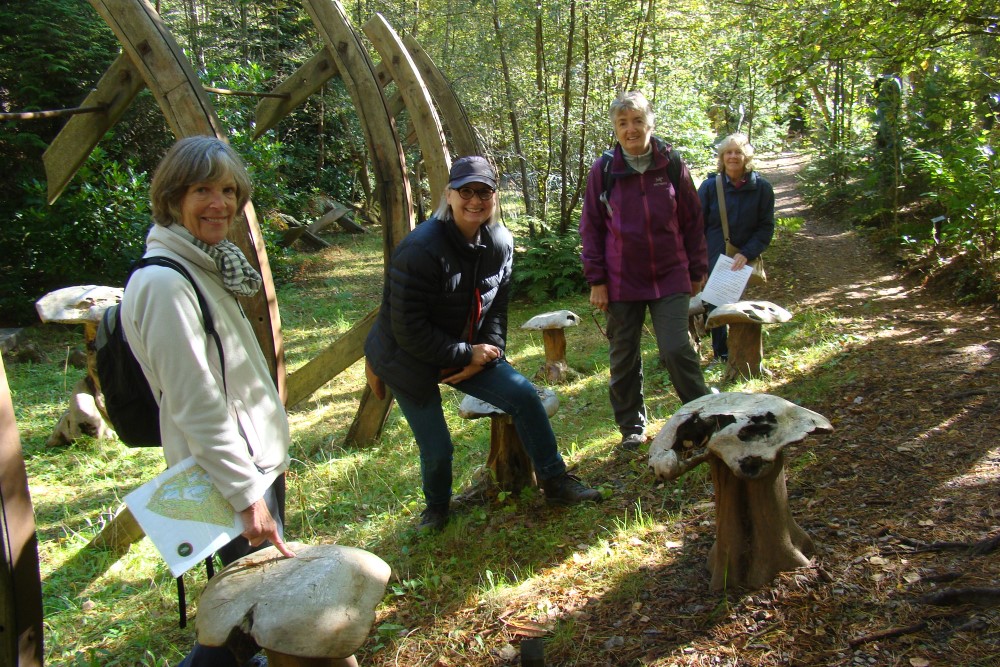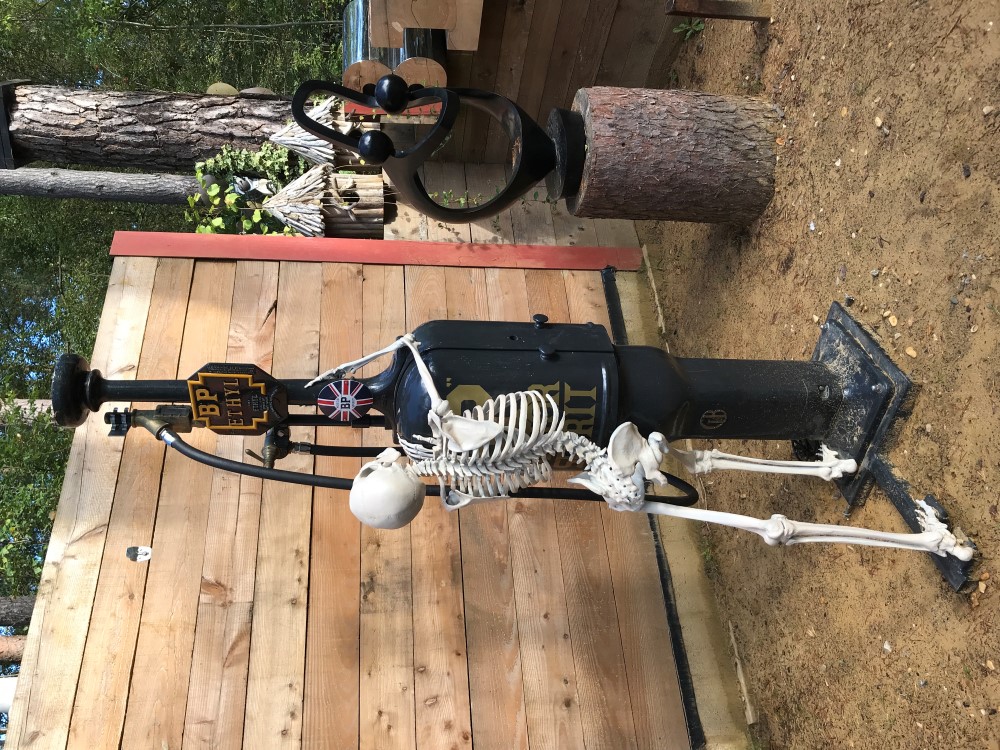 and when I got there, the pump was empty!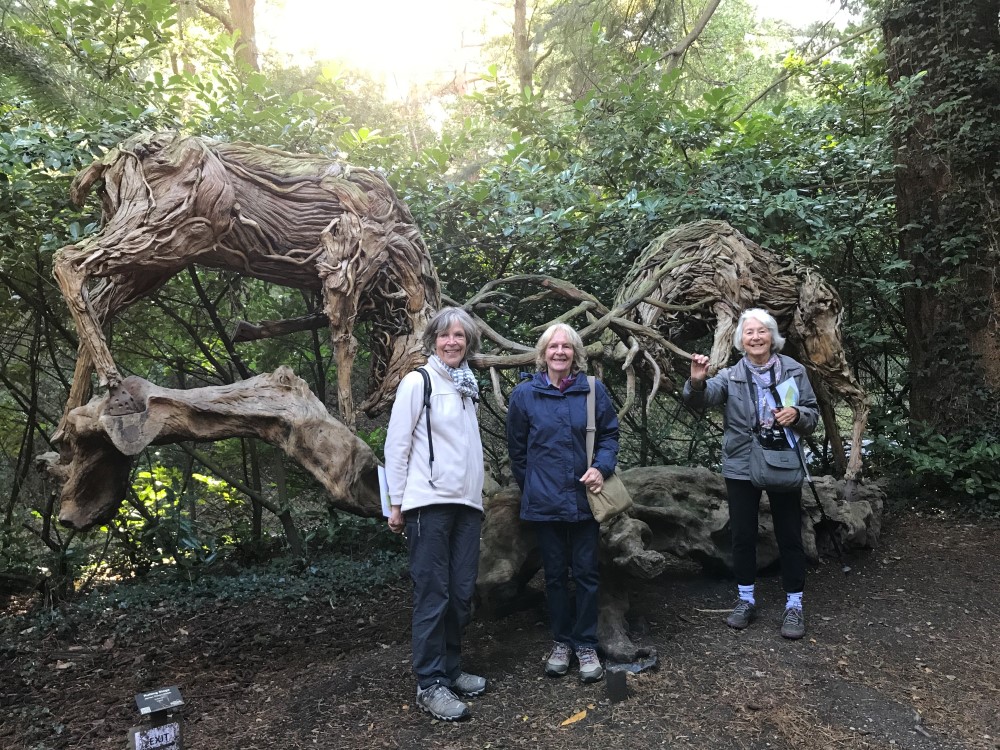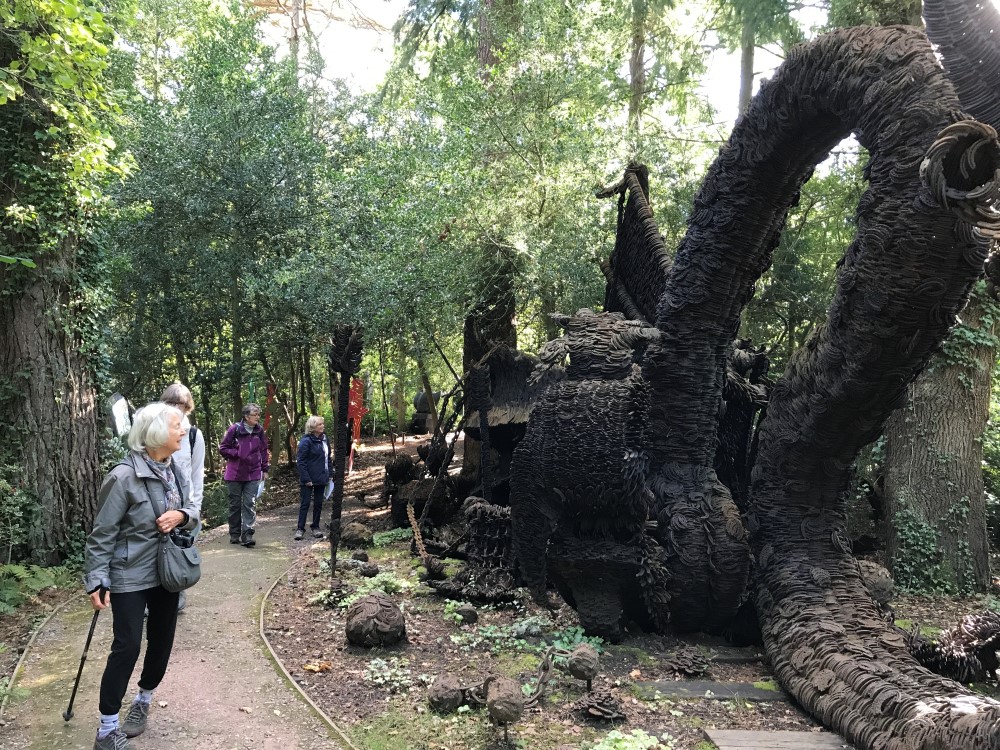 This huge sculpture is made from horseshoes!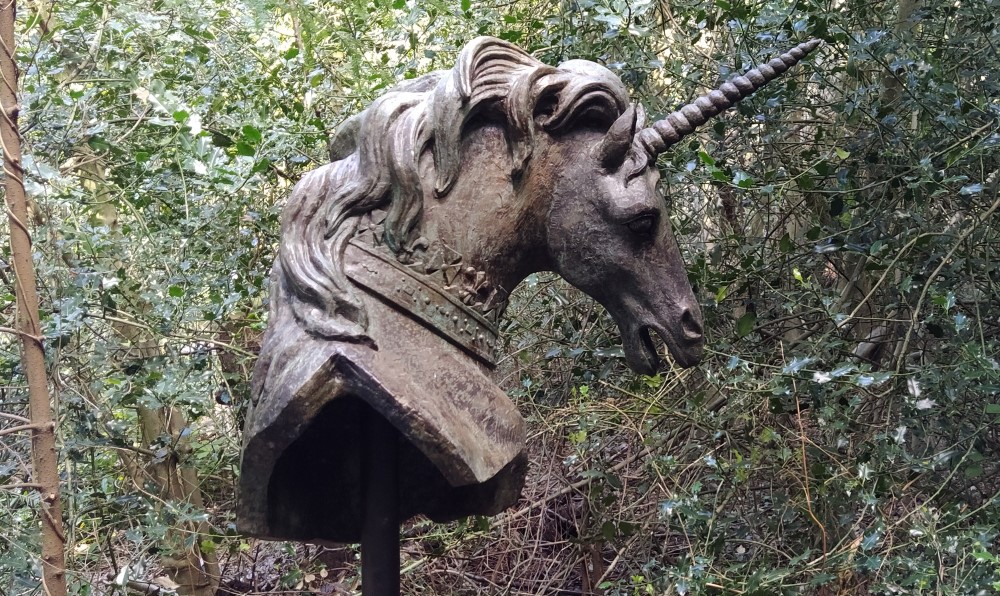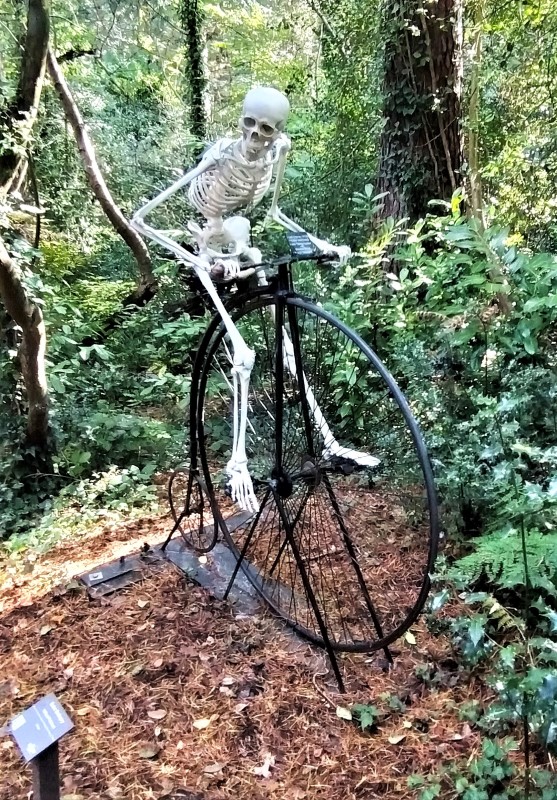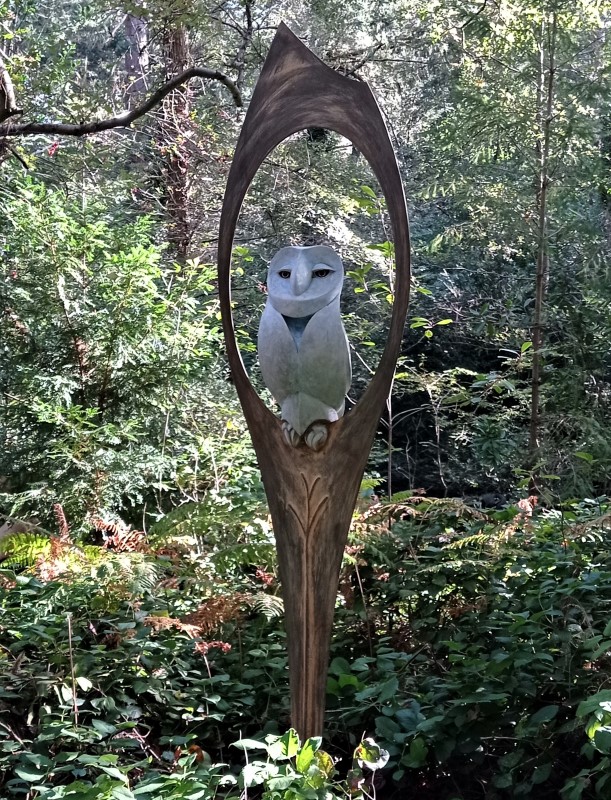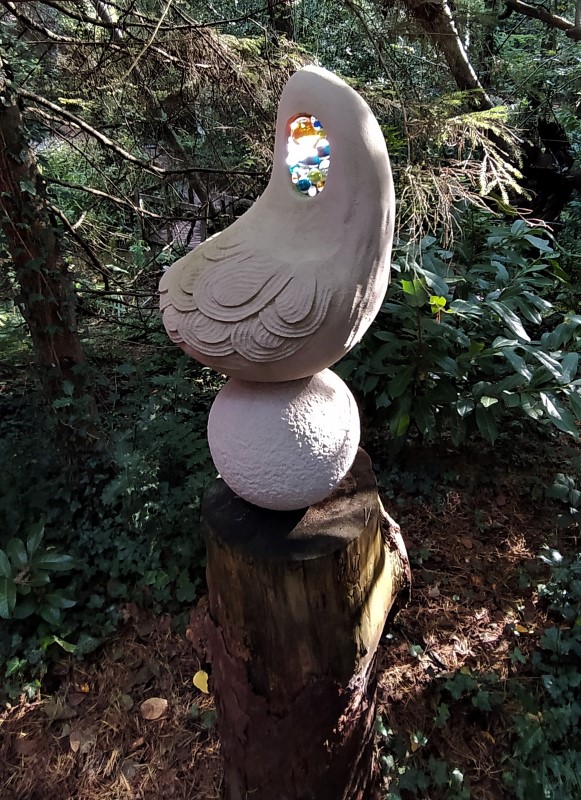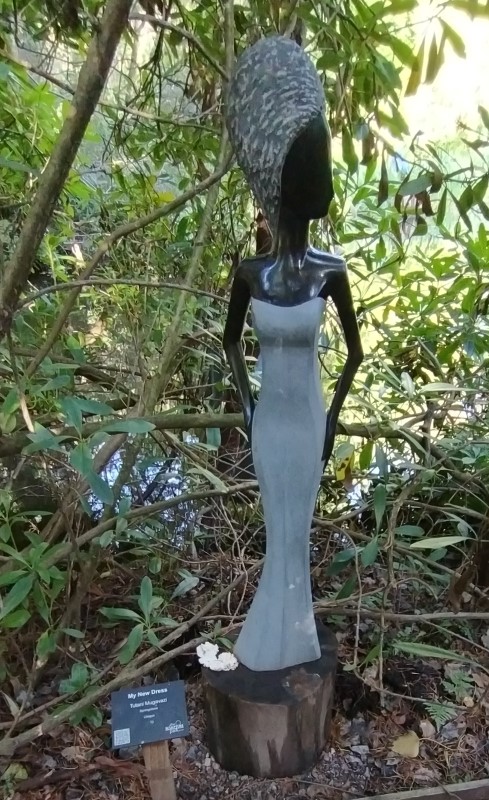 Yours for £1,950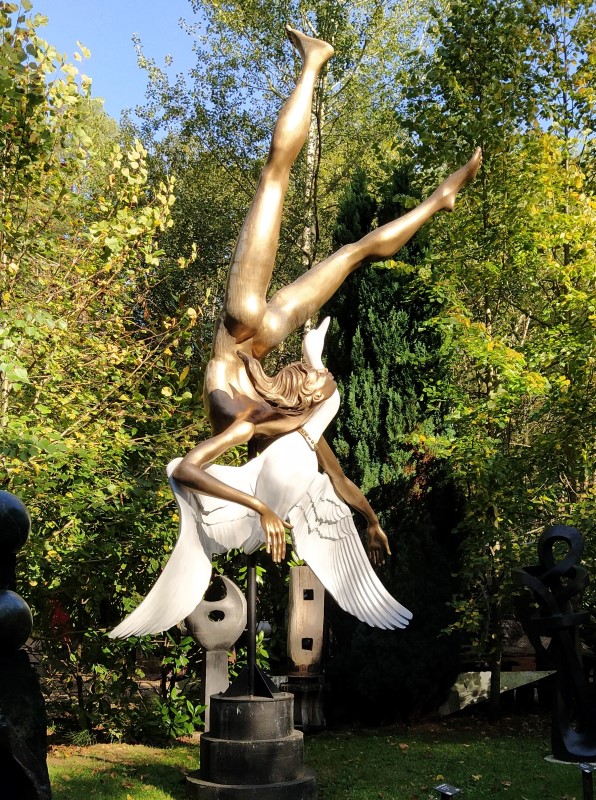 Little more expensive at £60.000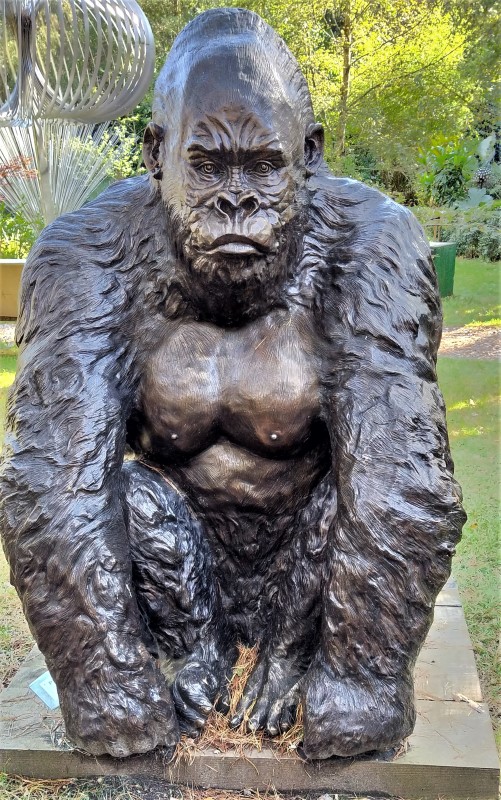 Gorilla in bronze for £13,200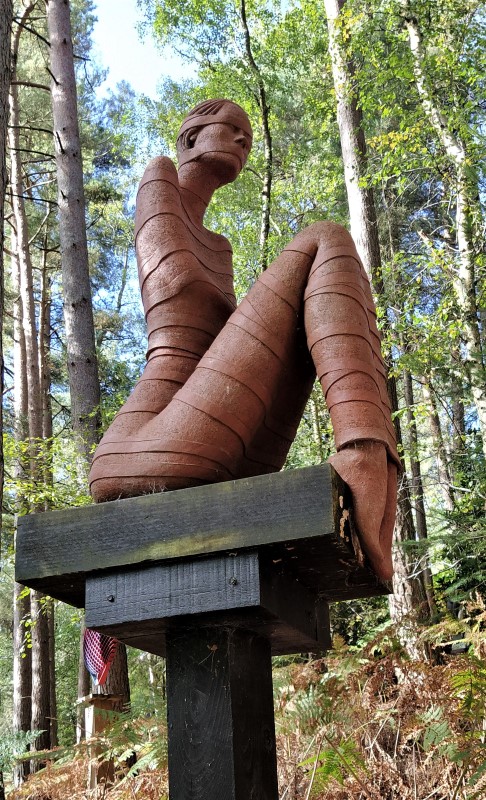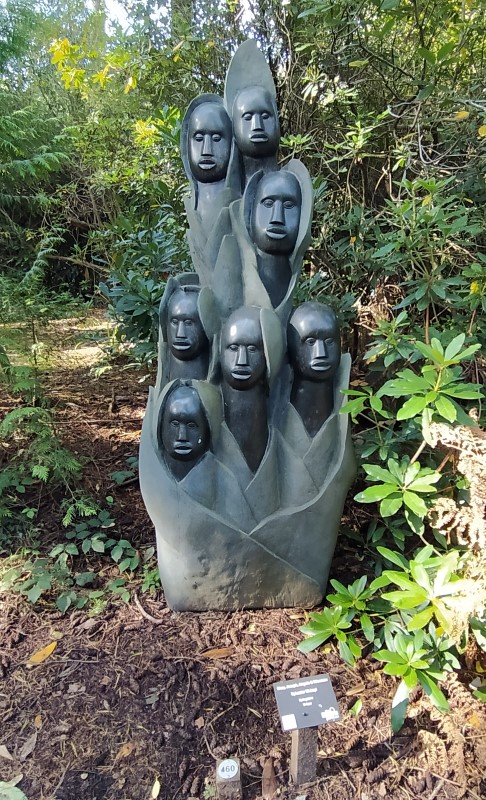 £19,500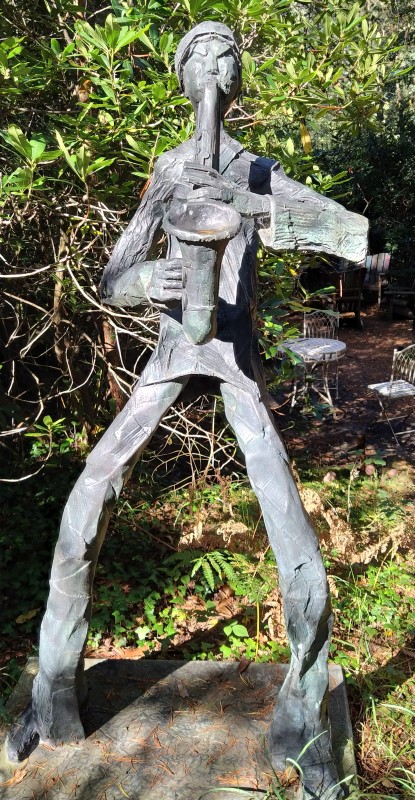 Bronze Jazzman £15,000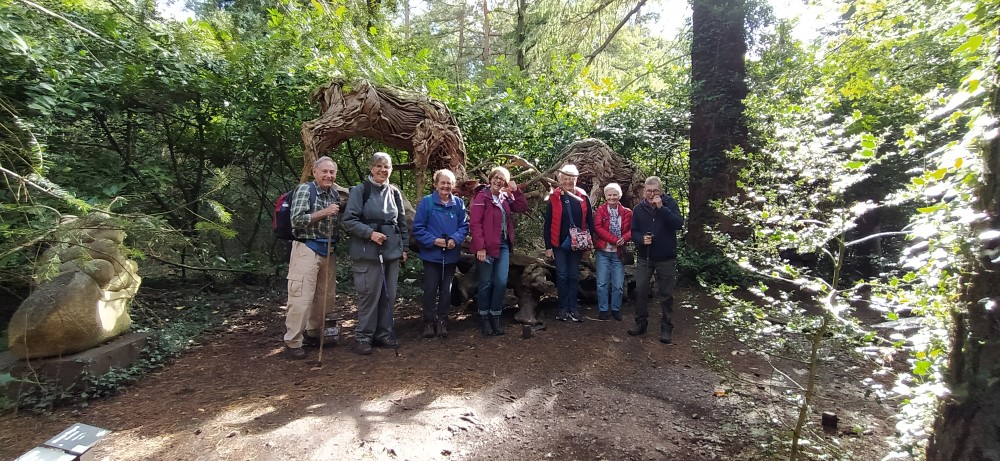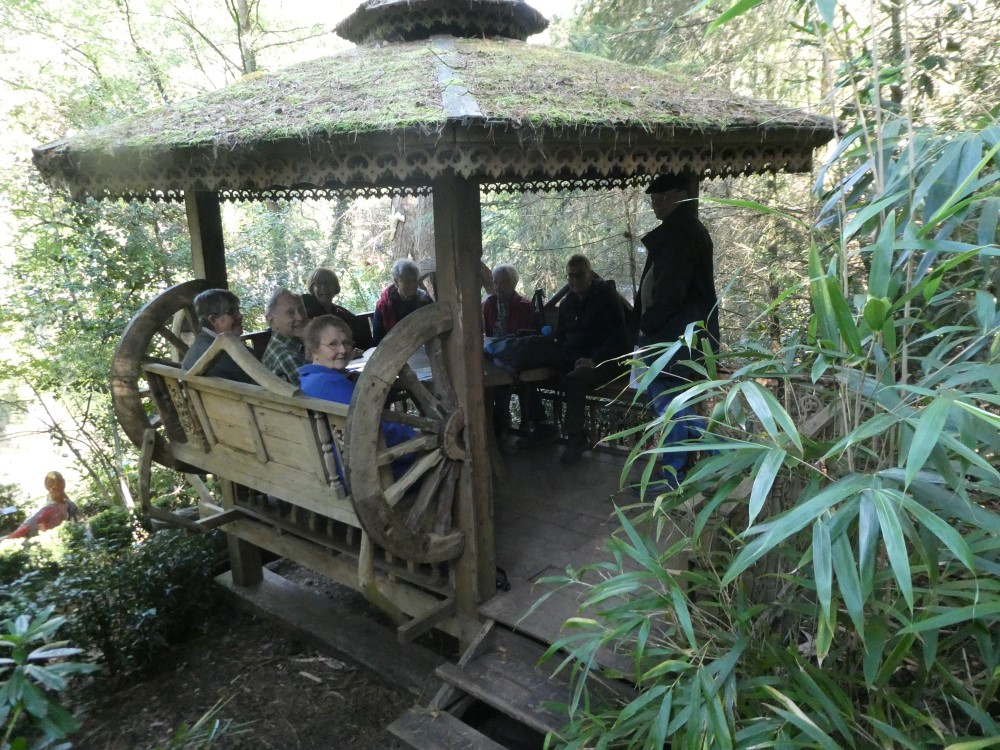 Coffee stop in the jungle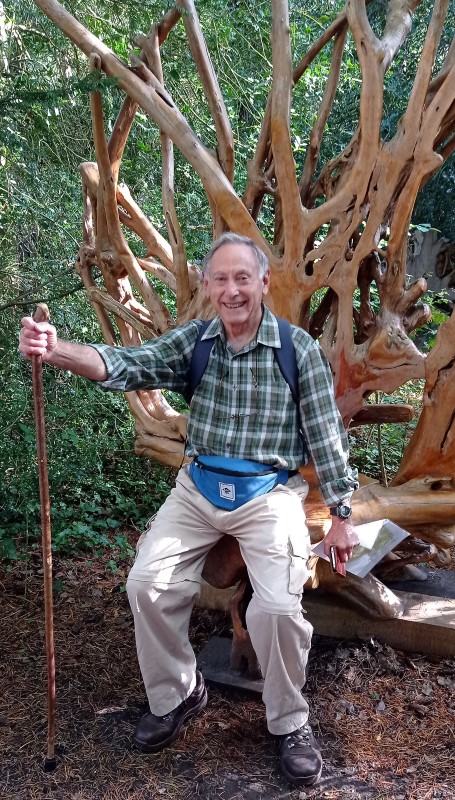 Nice seat!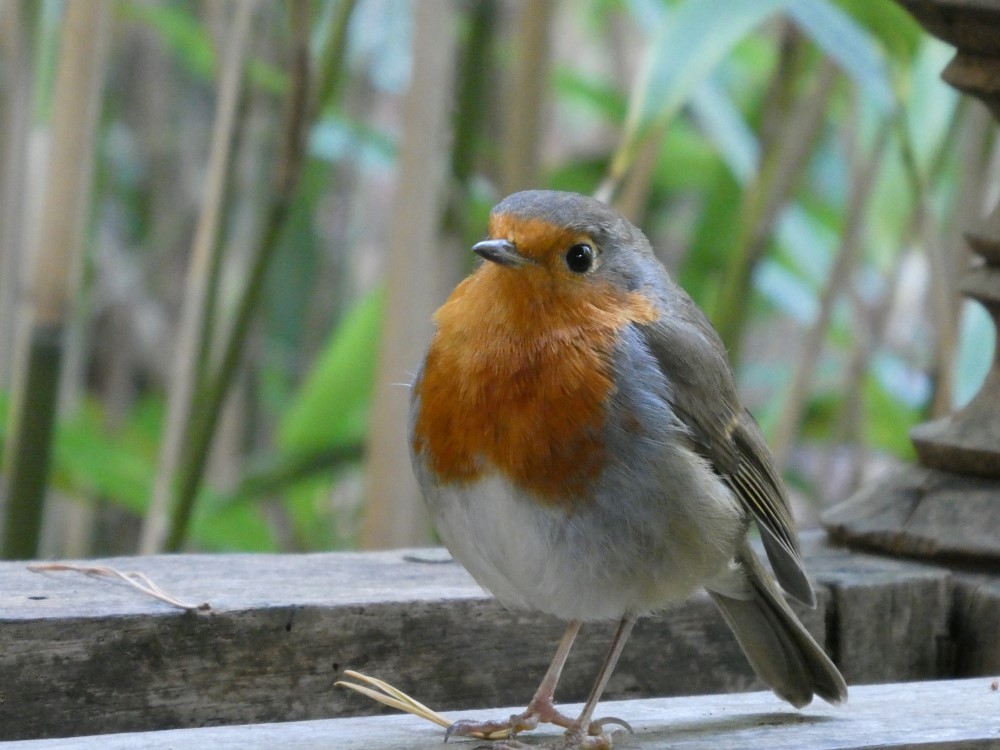 A robin kept hoping for crumbs.