Bernard and Celina promised lots of wildlife but we were a noisy group so apart from pheasants and invisible birds in trees, wildlife was scarce. However with fine weather and clear skies, views were plentiful. We started from the Cowdray Cafe car park and after welcoming a guest walker, Sally, we headed north, using part of Wick Lane and paths through fields and woods to reach Whitters Copse and a very convenient spot for a refreshing drink. After heading north we went south-east towards Grevatts before turning towards Loves Farm and Lower Vining. The final part of the walk was to take The Race back to Easebourne village, where some walkers tested the local Hostelry. A very pleasant walk on a fine day. About 5 miles.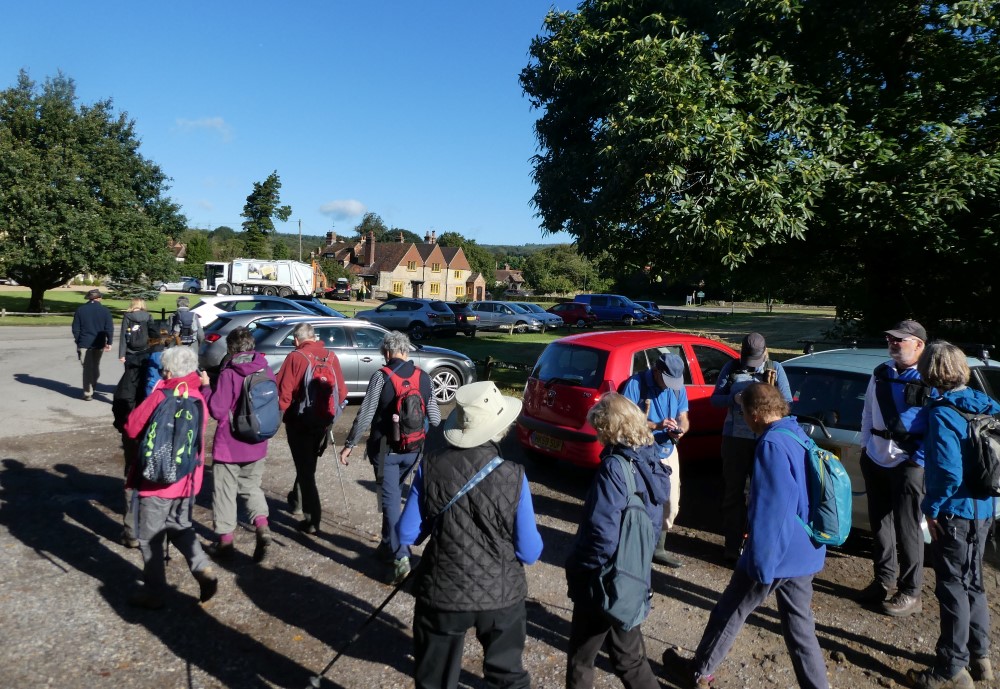 Stepping out from the car park.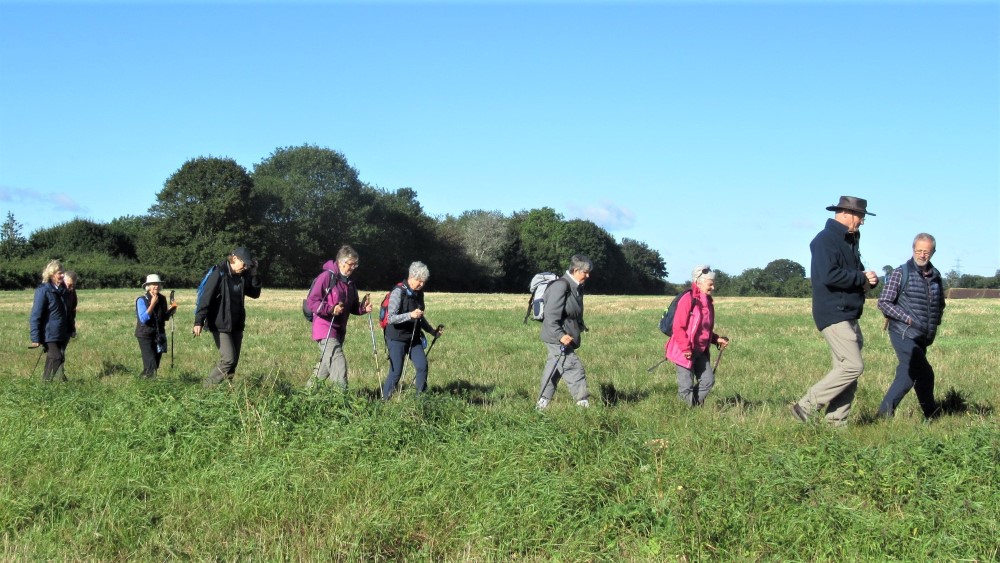 Towards Wick Lane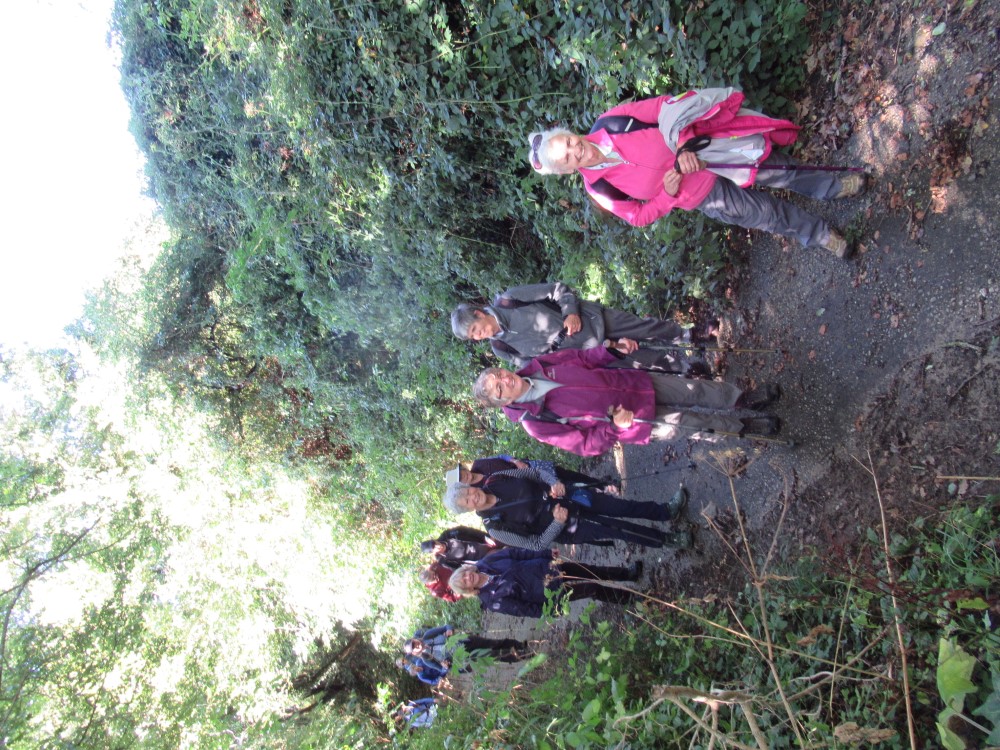 Up a deep gulley heading for the field.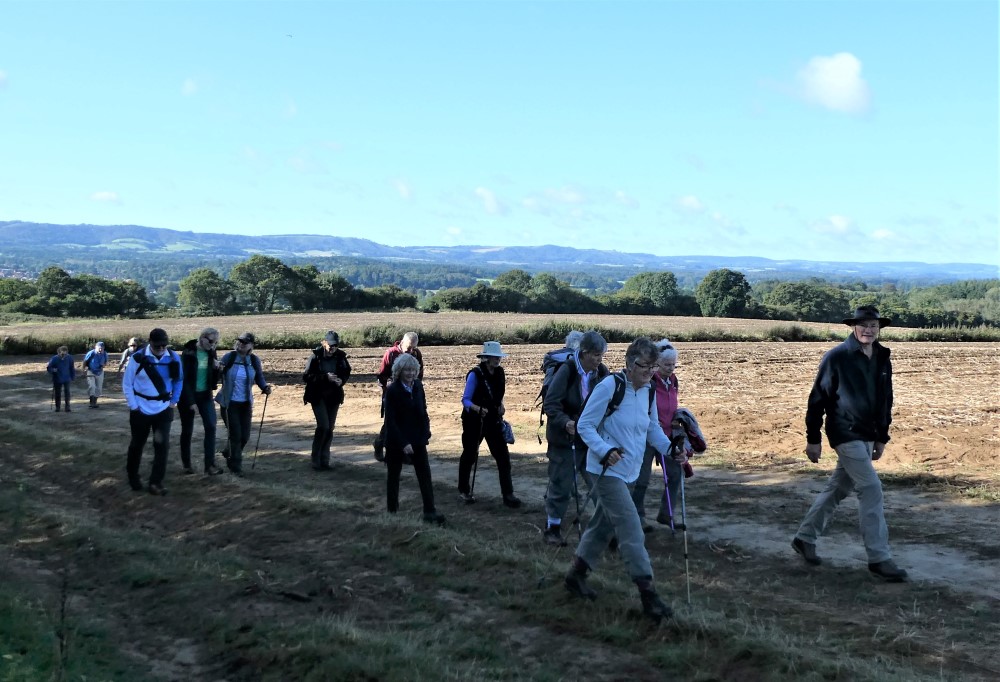 Space at last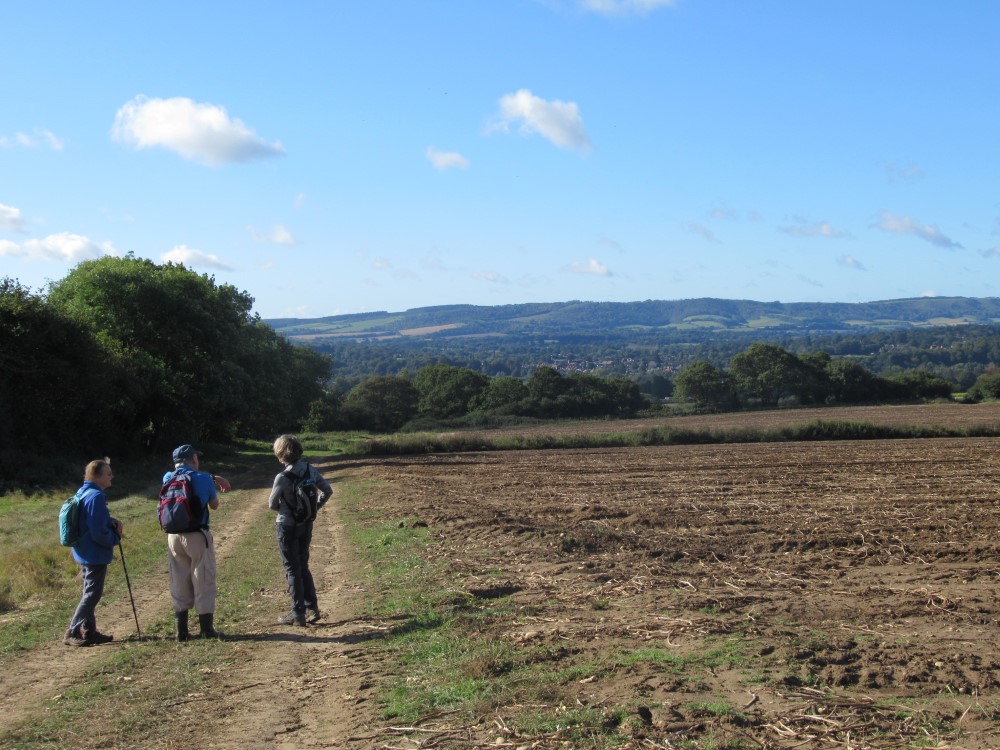 So what's that town down there ?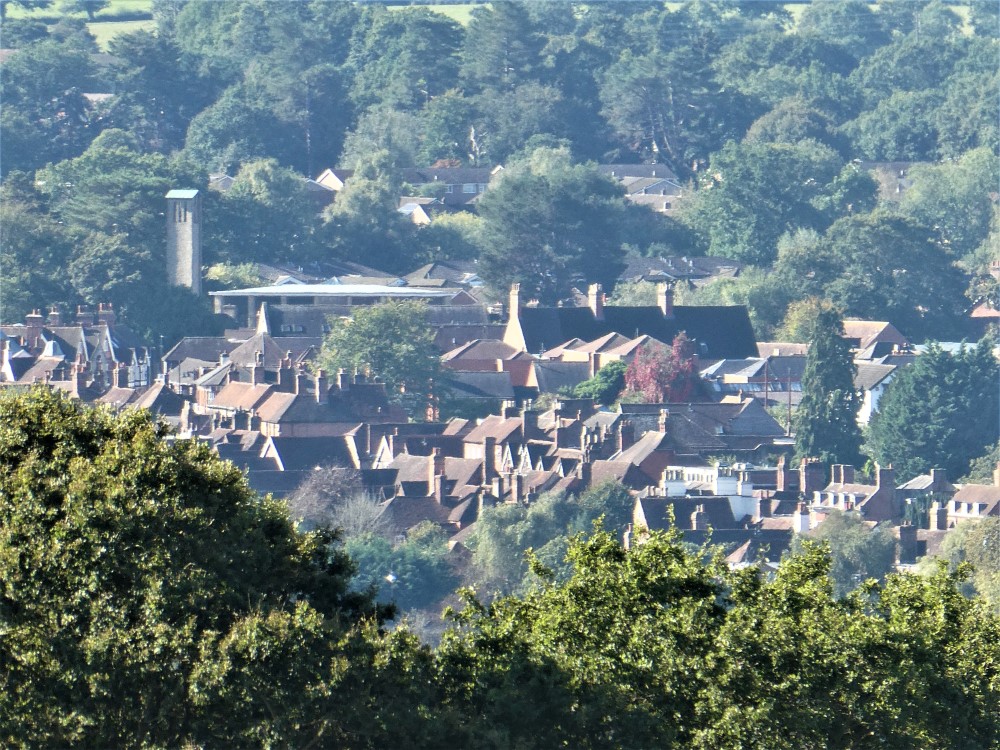 It's Midhurst!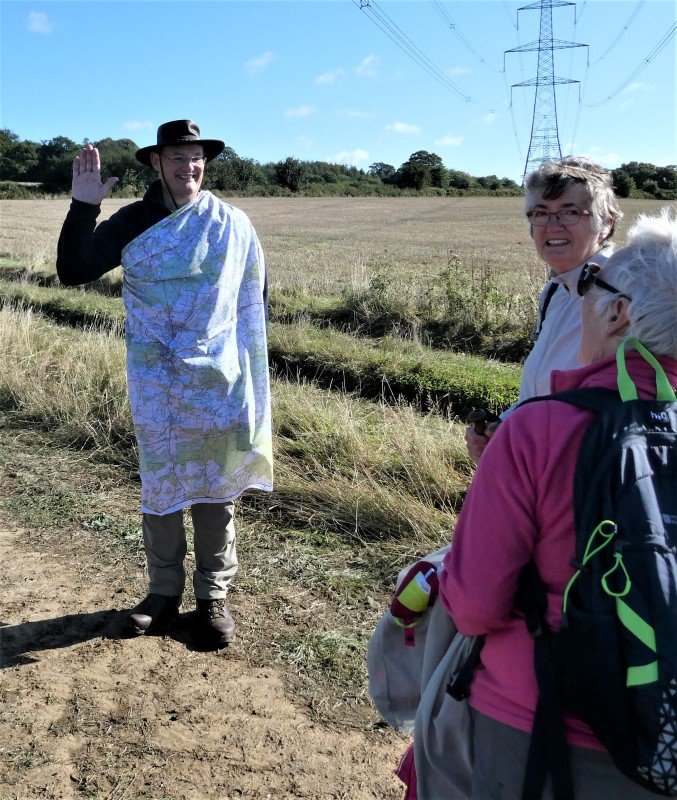 Luckily our walk leader carried a map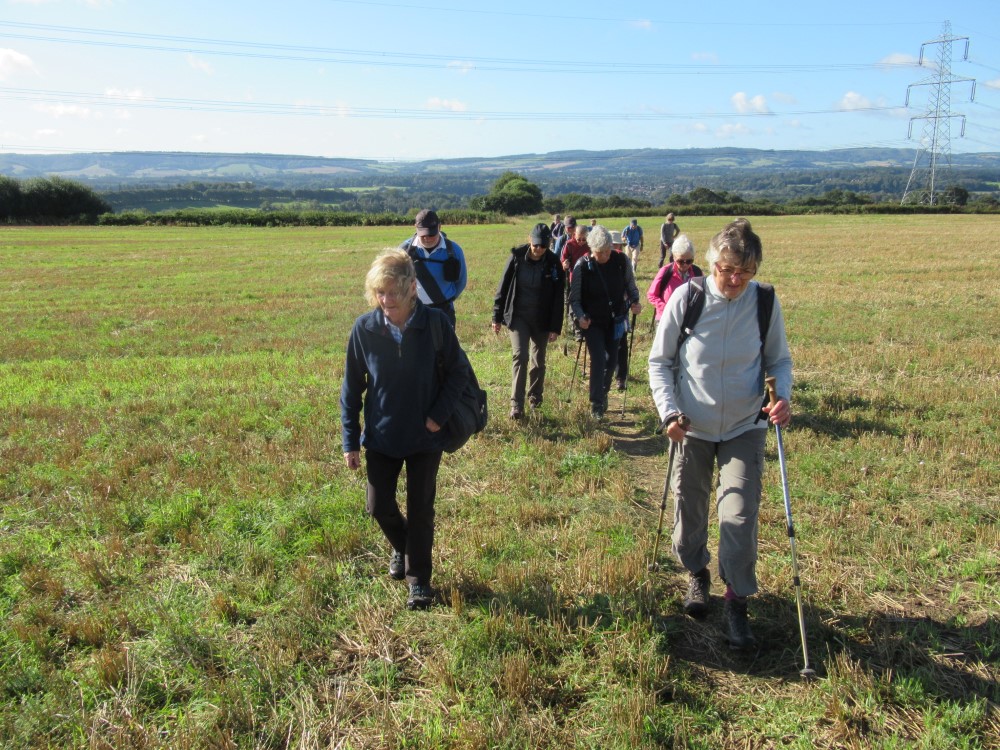 Far away South Downs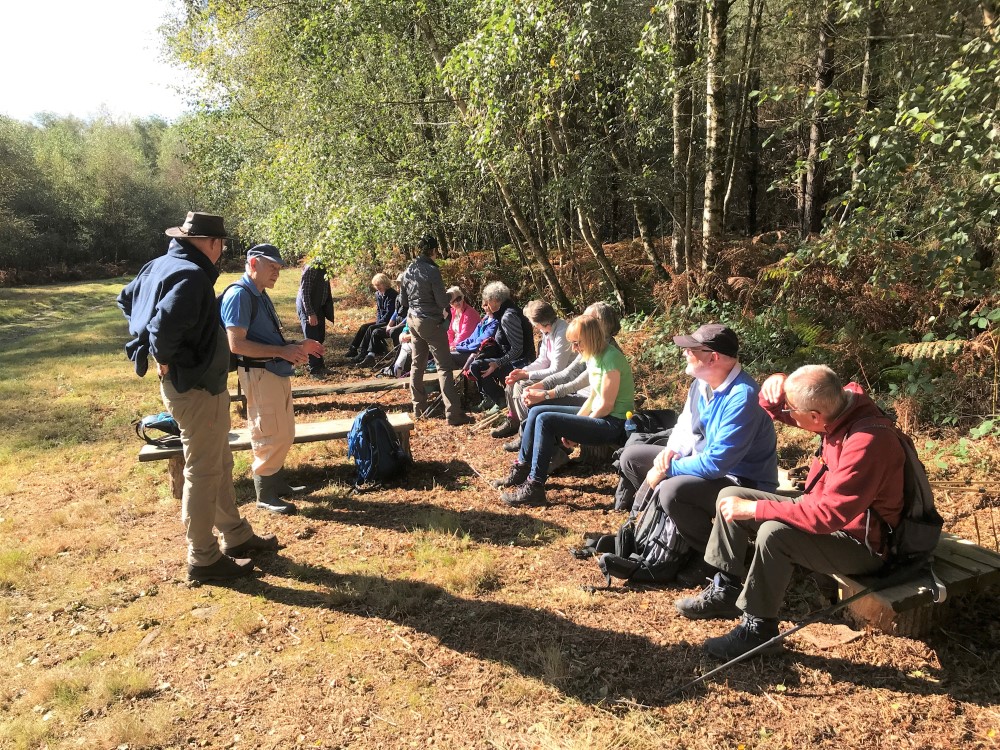 A very suitable drinks stop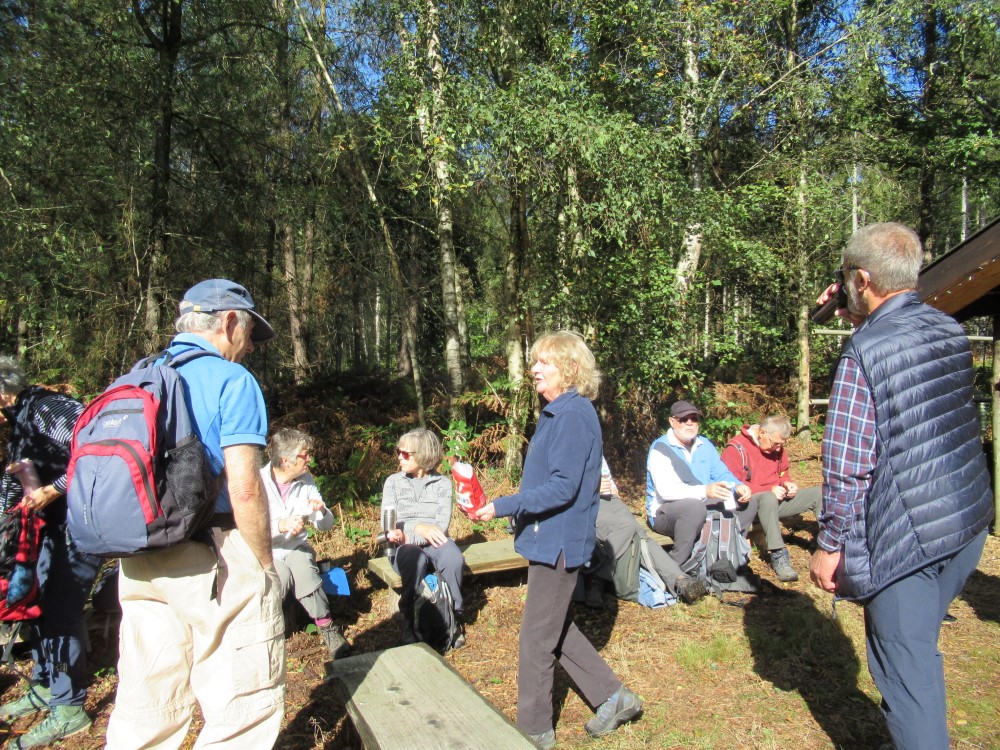 Hurrah, it's sweeties at birthday time!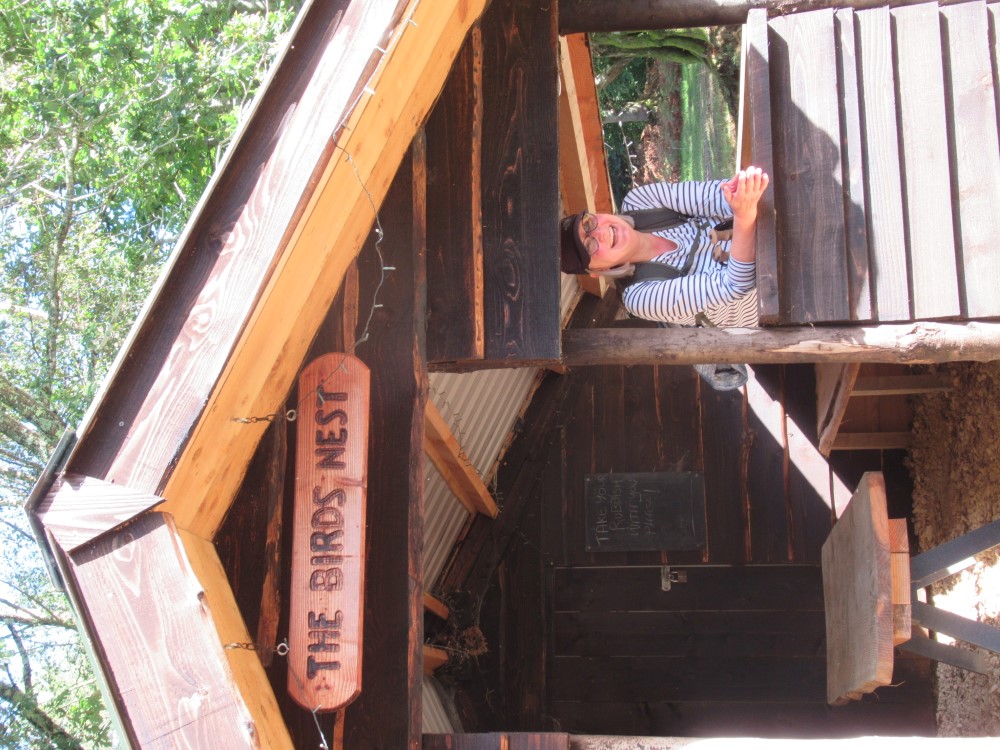 Someone looks at home.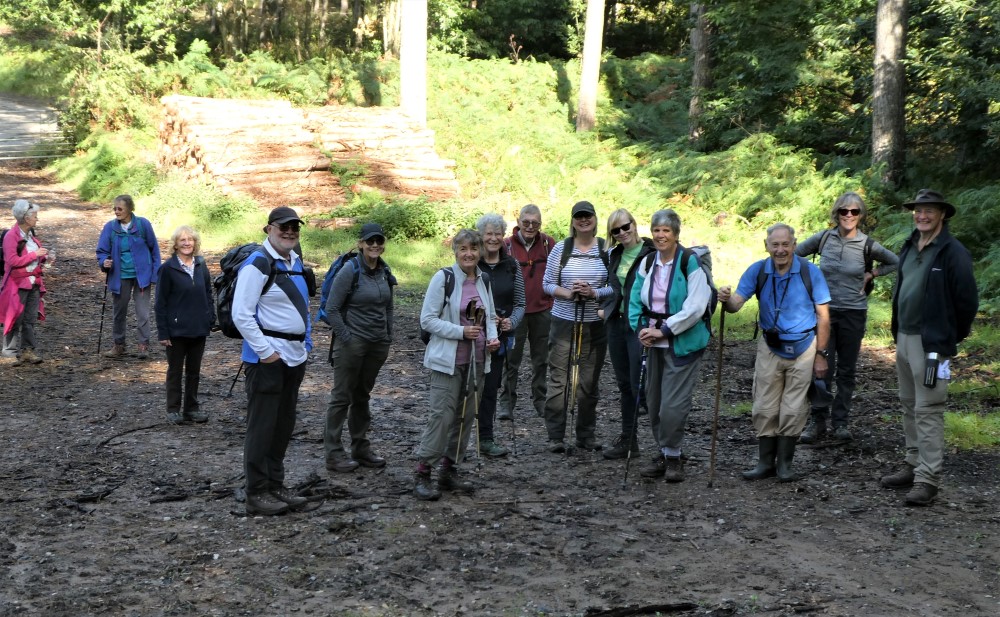 Just crossed Easebourne Lane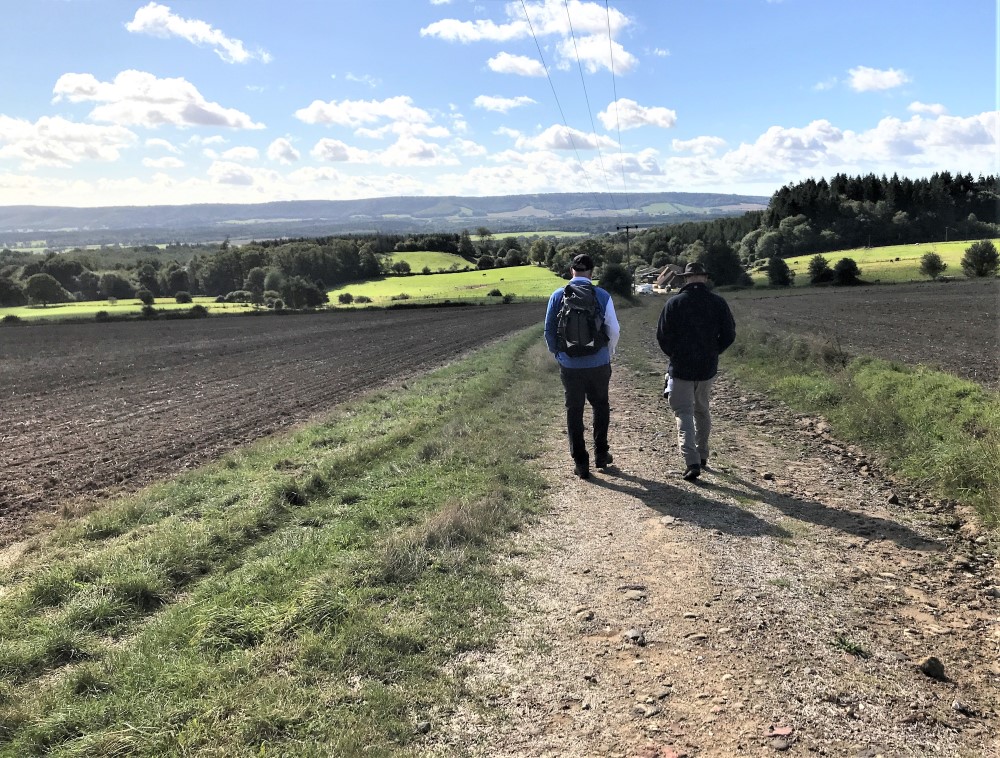 Heading for Loves Farm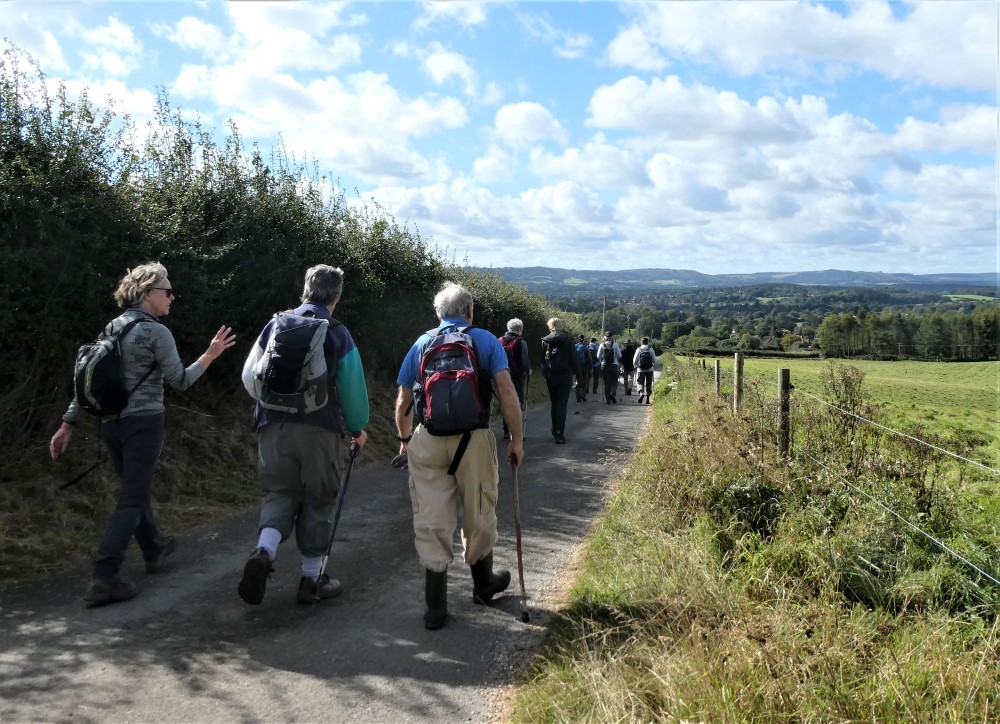 Lower Vining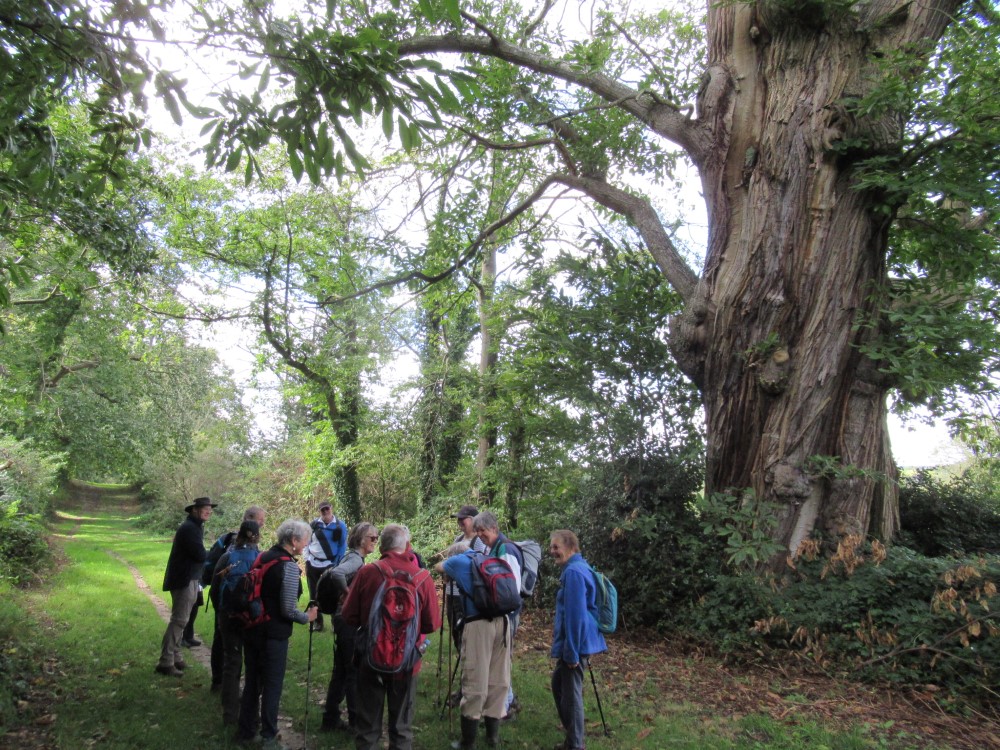 The Race. Many of the trees were well established by 1712 and Capability Brown may well have added a few when he worked on the estate in1770.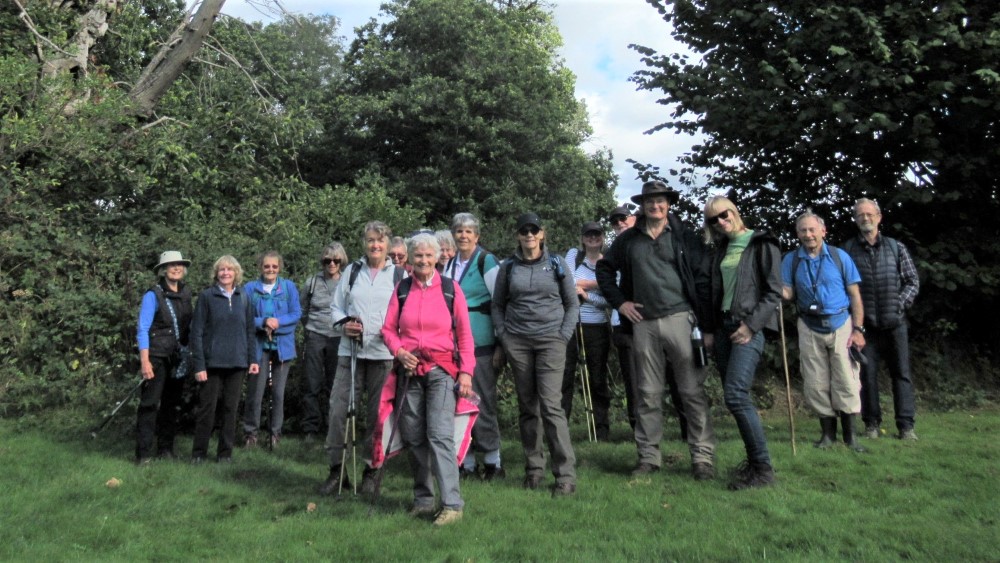 Group portrait.