We had a day trip to Portsmouth with all bubbles invited. Led by Marian with a back-up in Lorraine (with helpful leaflets) and lots of knowledge from Mary, we had a very enjoyable day. The weather on the day could hardly have been better with sun nearly all day, but not too warm. Portsmouth was not particularly busy and we had a very pleasant stroll to Portsmouth Cathedral. On the way we had a look at the memorial and a replica of where a crippled cobbler called John Pounds would take in starving children, clothe and fed them and give them an education. He is credited with instigating the Ragged Schools movement which was the forerunner of the education system we have for children today. He educated 500 children over 30 years and was proud to say that none were hung!
Portsmouth Cathedral was quite special. Originally very small in 1185, major enlargements have occurred, the last one being completed in 1991. Our walk to Clarence pier was spoilt by some engineering works taking place so it seemed a sensible plan to find a coffee in the Point Barracks. Suitably refreshed, we headed for Spice Island and a view of the Spinnaker Tower before going for lunch in The Old Customs House, a scheduled monument built in 1790 and the oldest building in Gunwharf Quays. The afternoon was spent sight-seeing around Gunwharf, either from ground level or with some of us going up the Spinnaker Tower to get a birds eye view. After a very enjoyable day we all managed to meet up once again for a smooth journey back to Petersfield, courtesy of South West trains.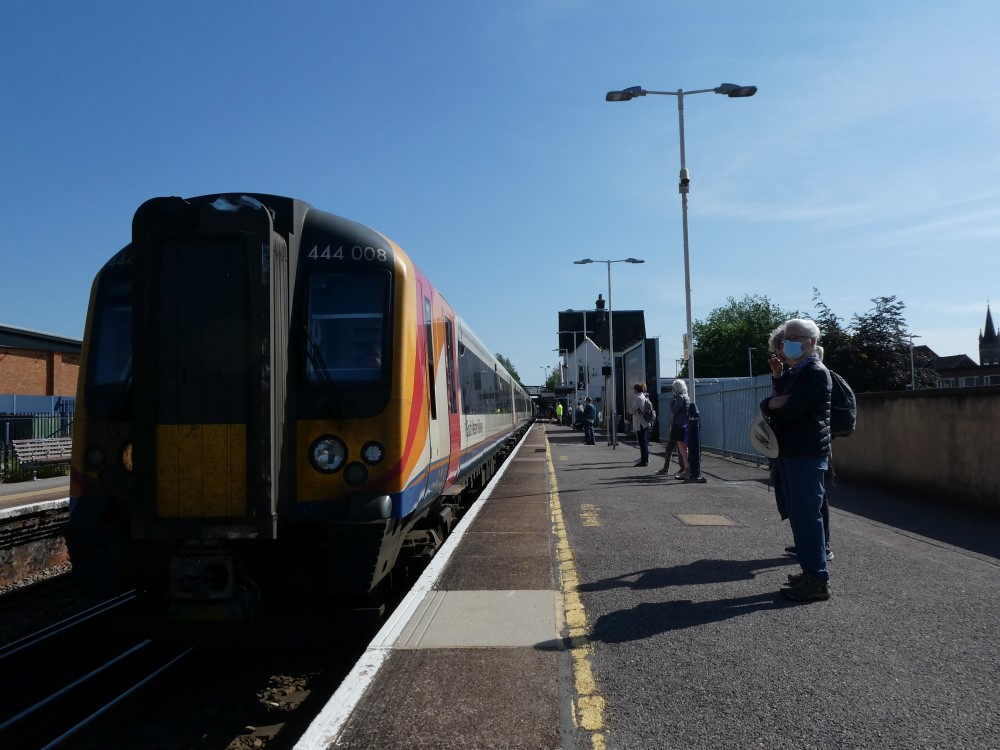 Here we go!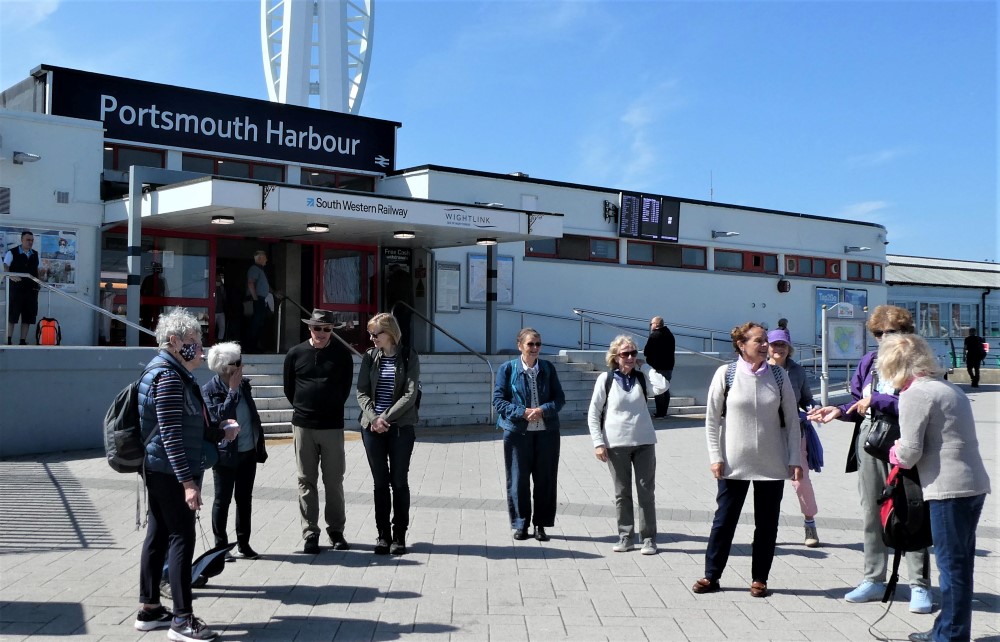 We made it!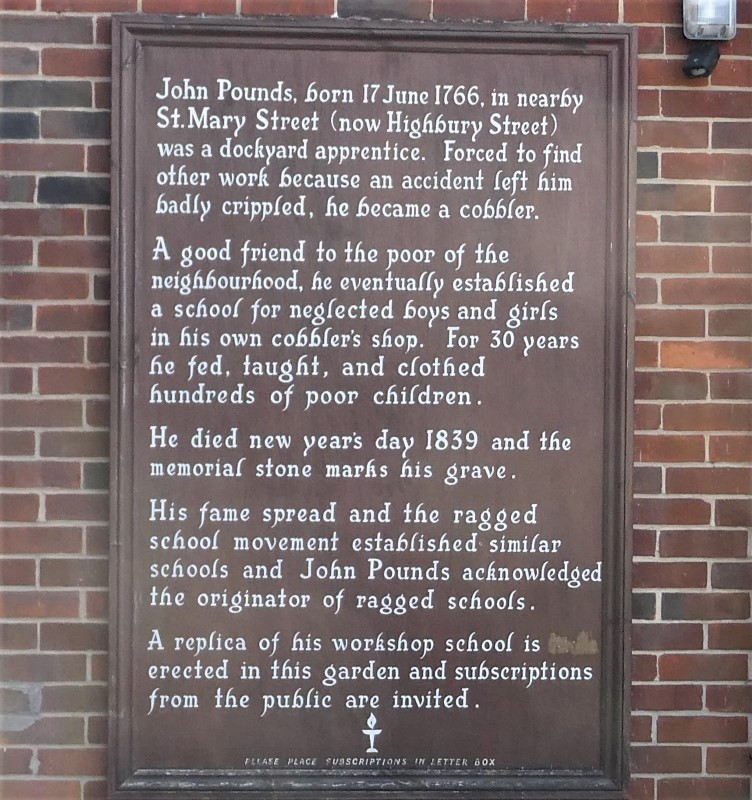 An amazing story.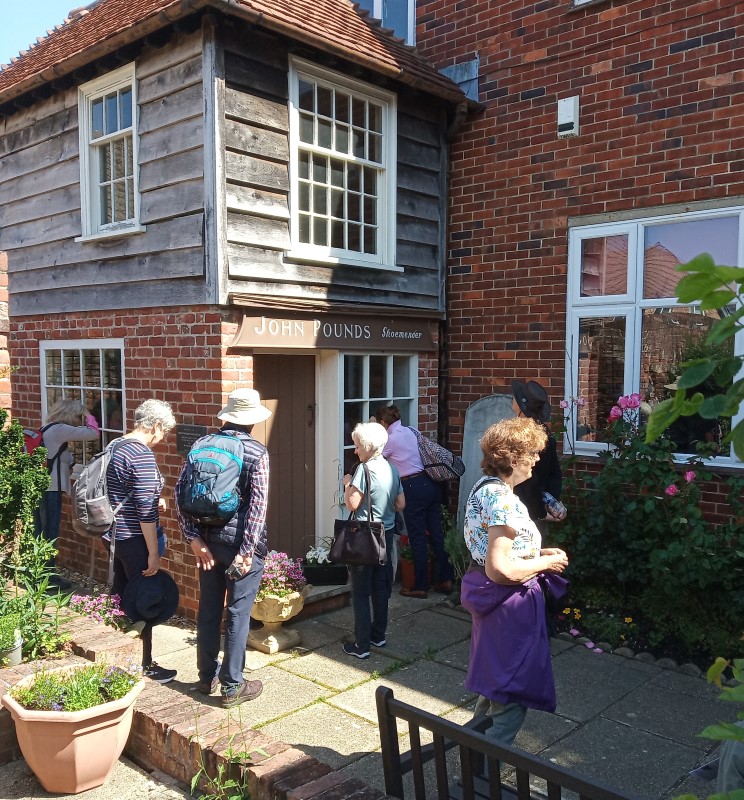 Rebuilt shop of John Pounds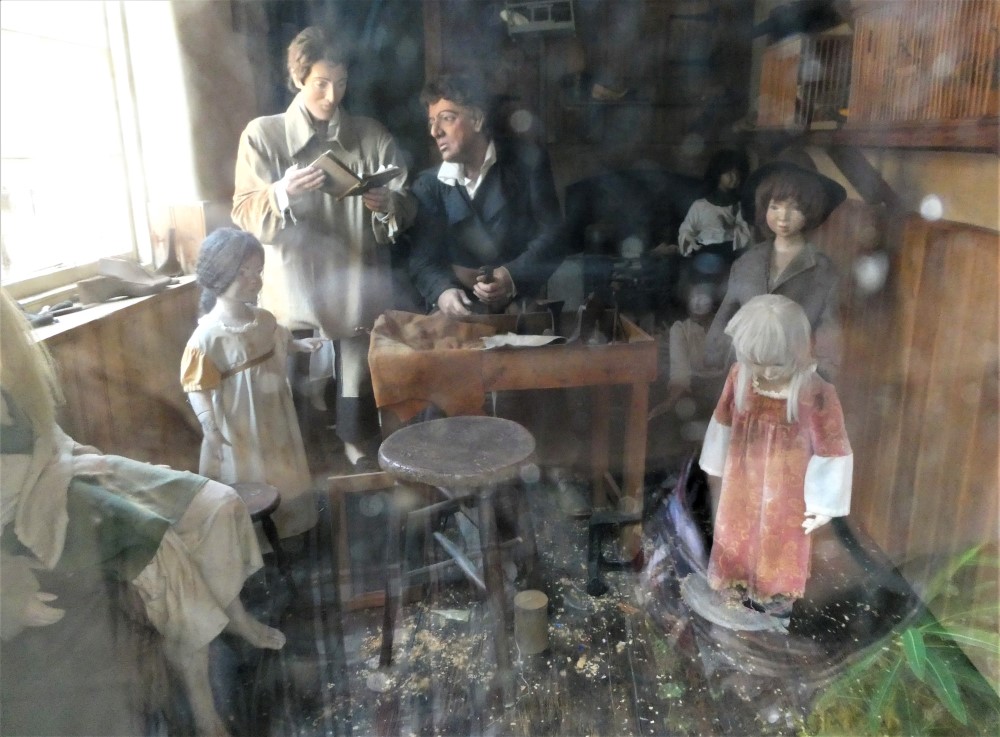 Peep inside the shop/school.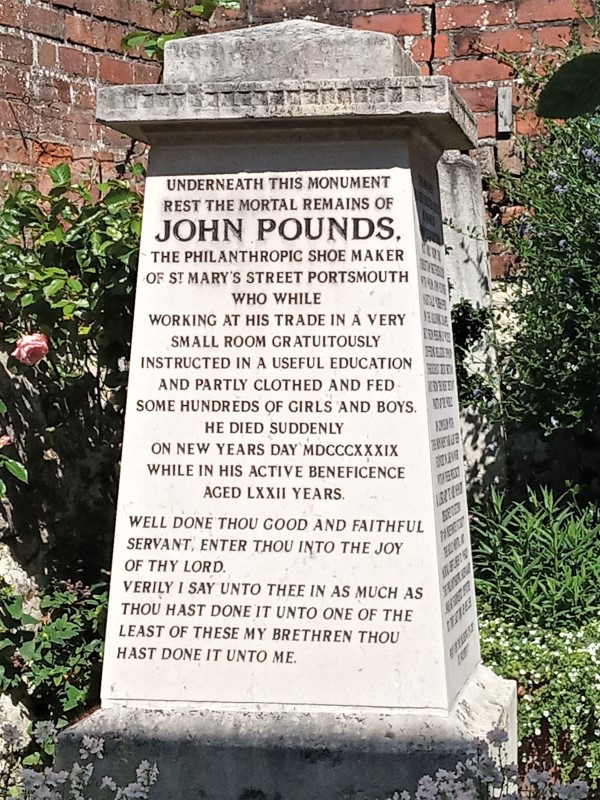 John Pounds won the "Man of the Millennium Award" from a local paper, ahead of other contenders including Charles Dickens and Lord Nelson.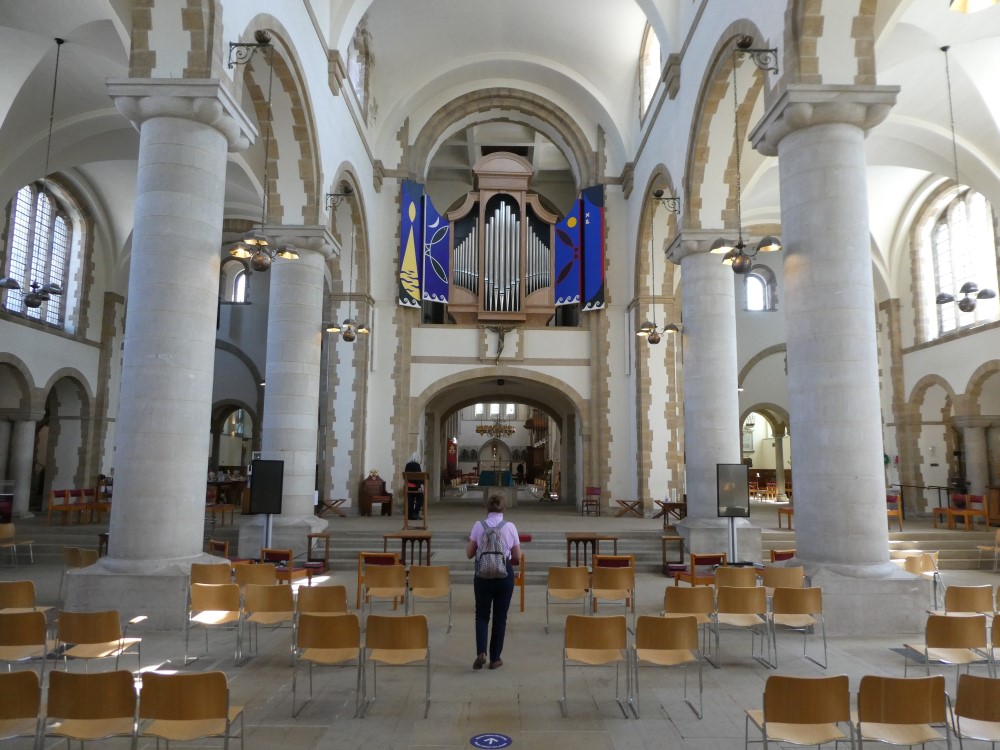 The nave in Portsmouth Cathedral.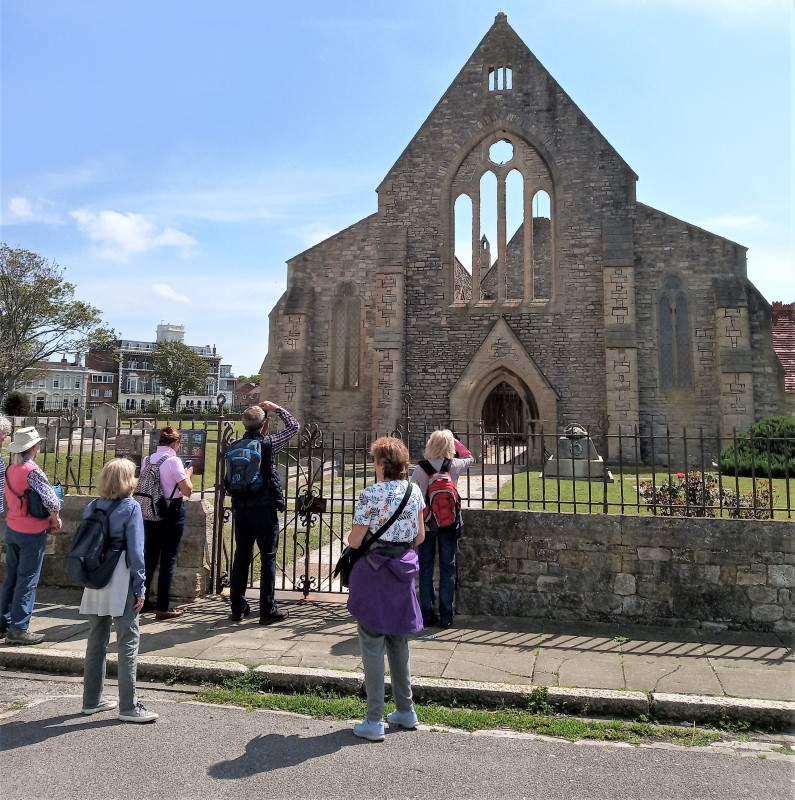 The Royal Garrison Church left roofless as a memorial to the 930 civilians who died during the Portsmouth Blitz.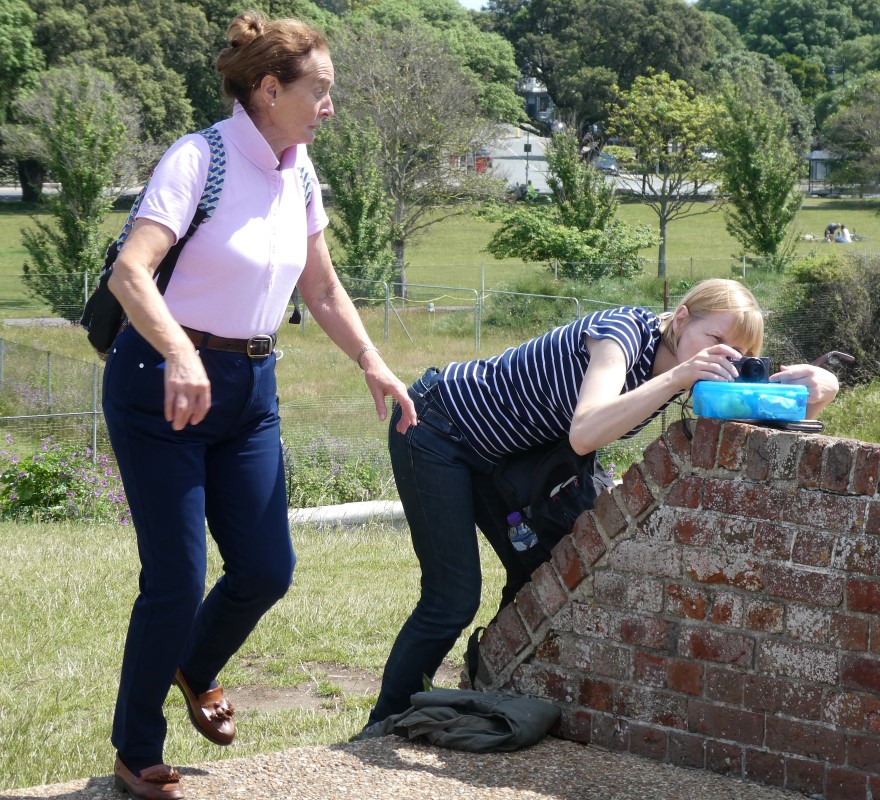 Setting up for a group photo is never easy.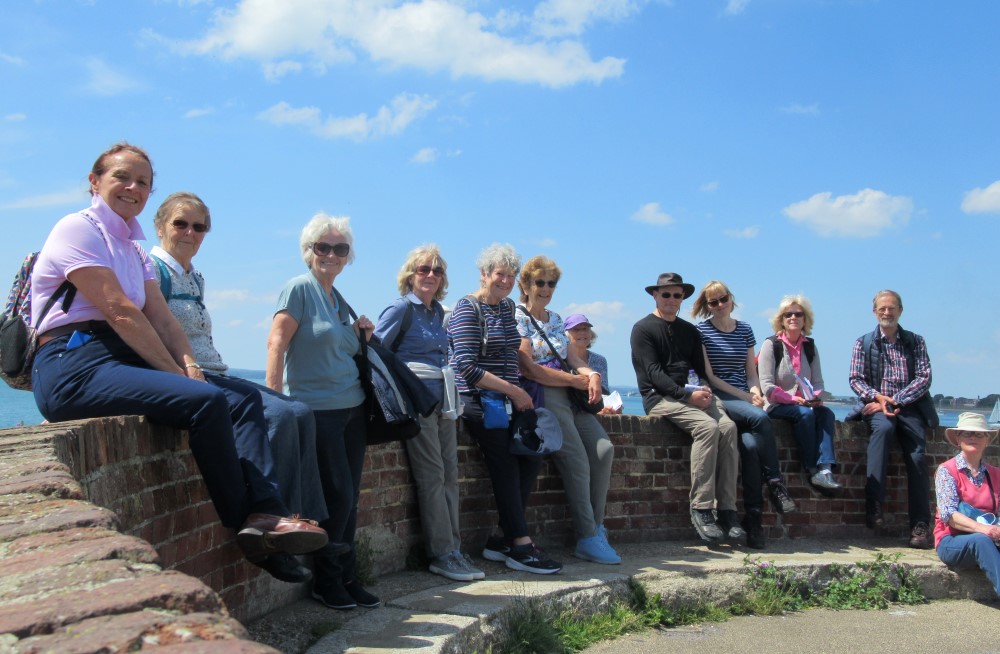 But It must be worth it!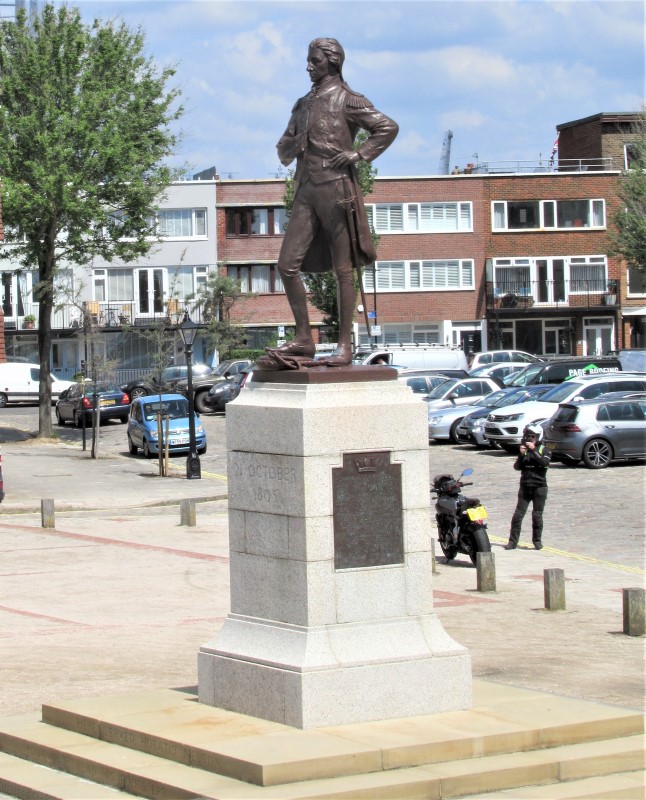 Nelson left Portsmouth in HMS Victory on his last voyage in September 1805 and was fatally wounded on 21st October 1805.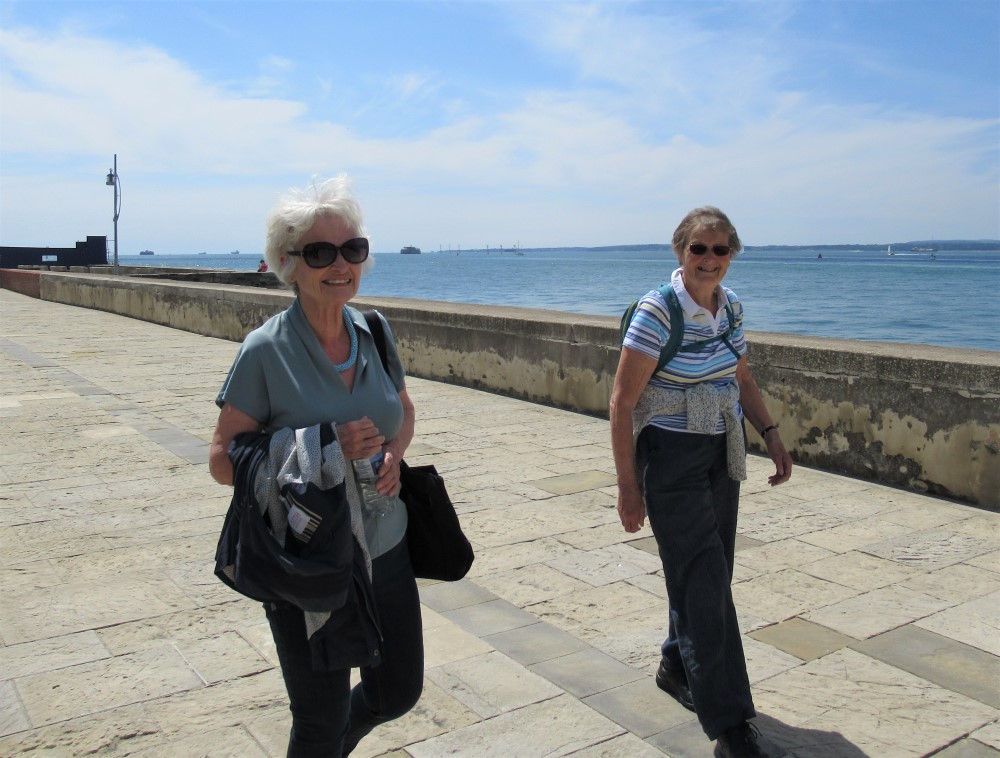 Just strolling in the sunshine.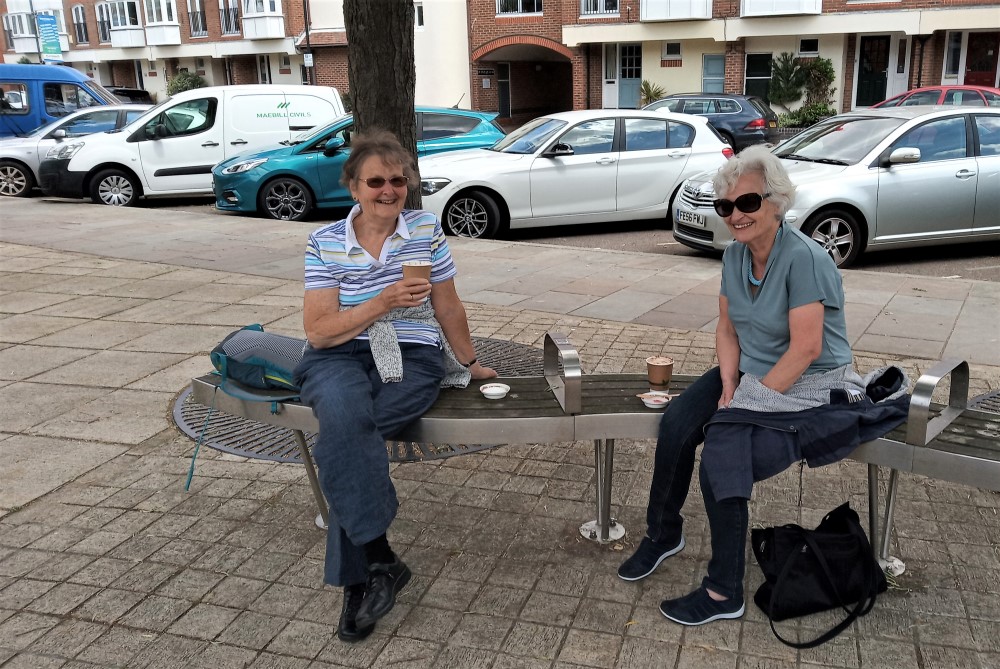 Ah, coffee at last.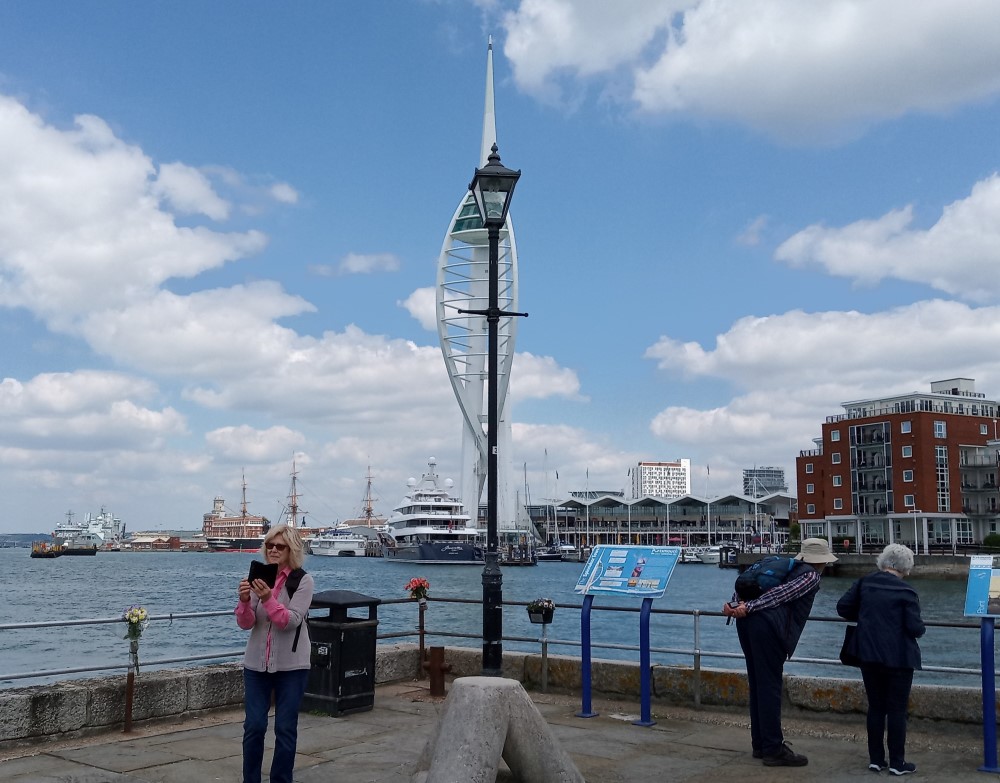 View of the Spinnaker Tower from Spice Island. Spice Island, not named after cargos on ships but from being a very seedy area known for it's "spice of life"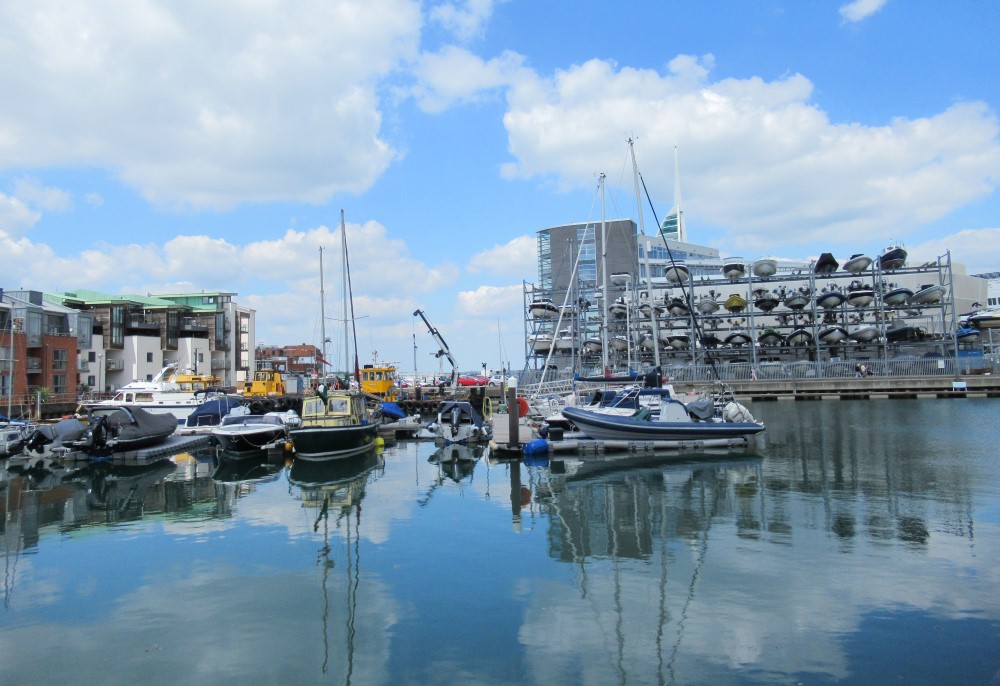 Fish Harbour, still in use for unloading and selling fish.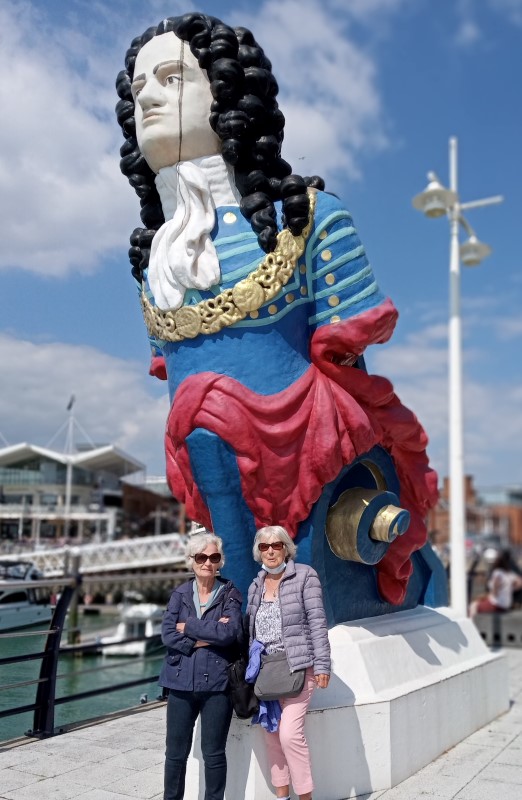 Some figureheads are bigger than others.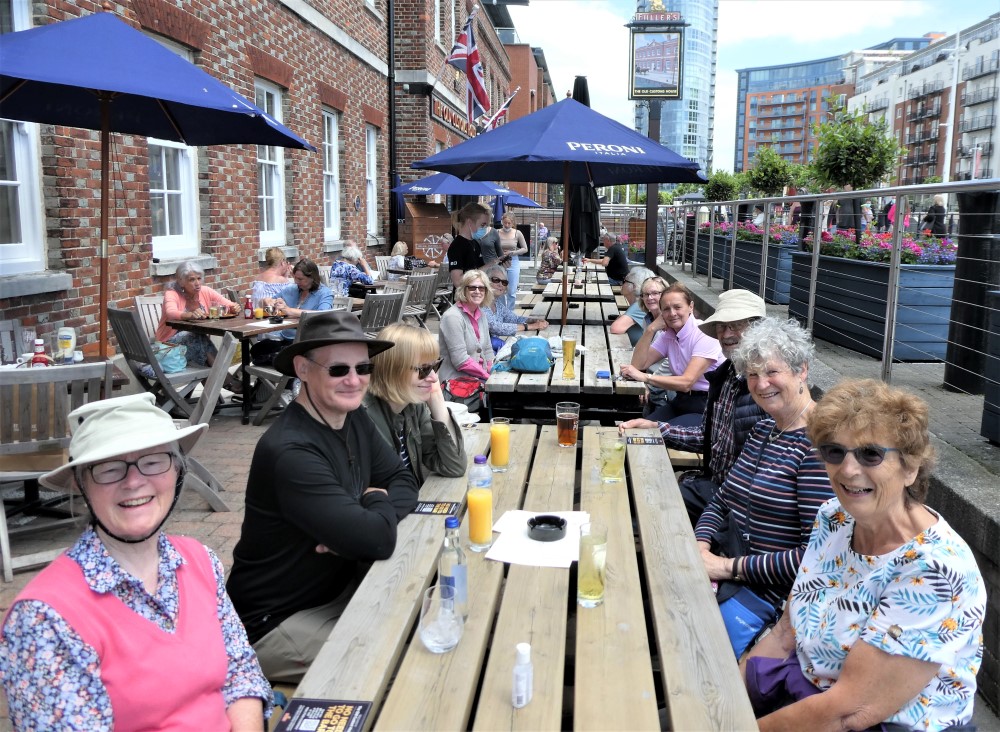 Lunchtime at The Old Customs House.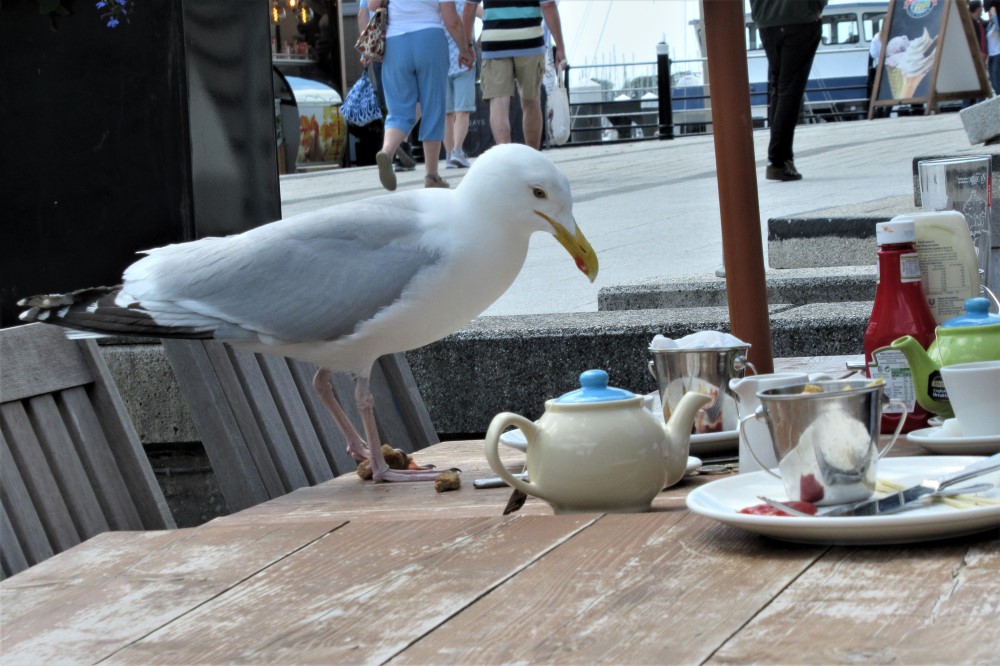 Where's my chips?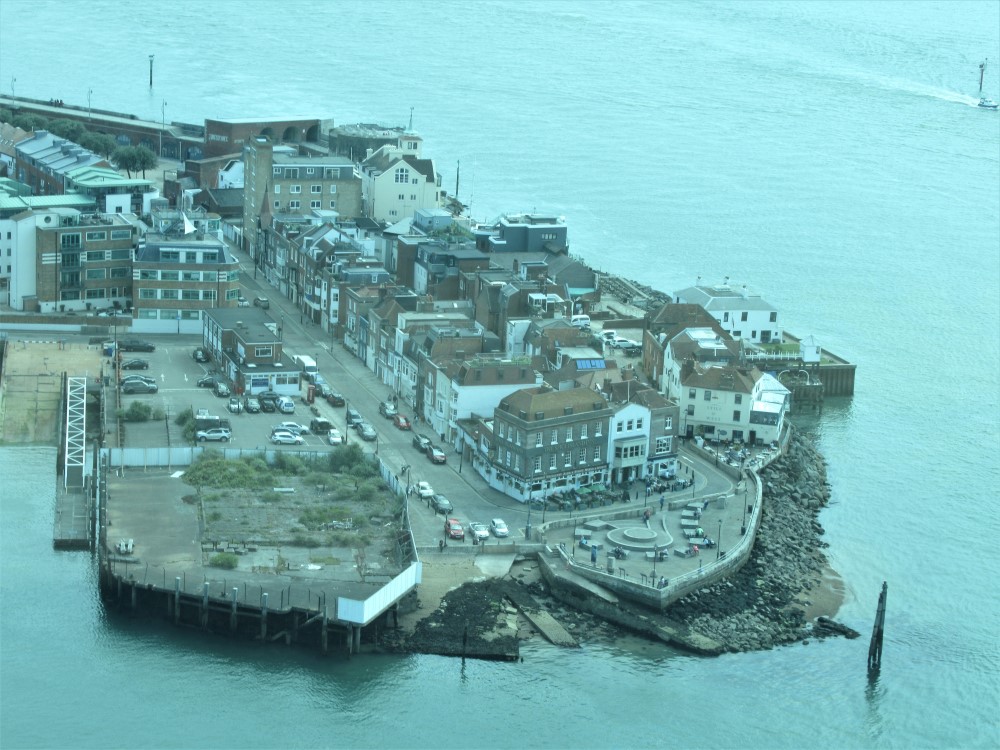 Spice Island from the Spinnaker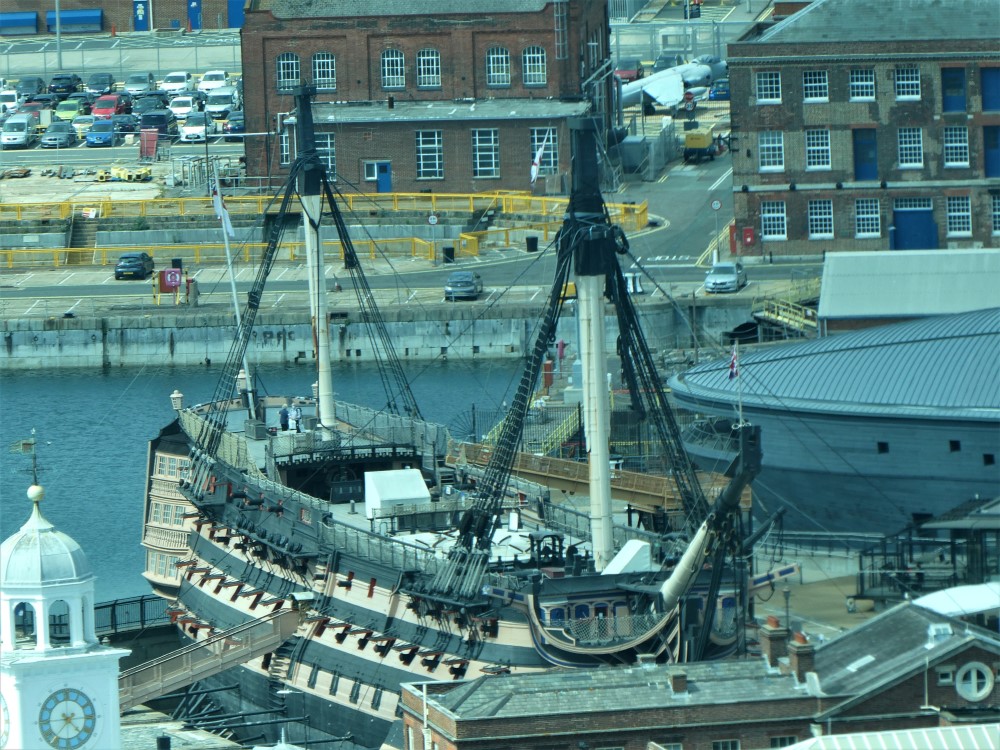 HMS Victory with one mast missing. All are being removed, repaired and replaced this summer.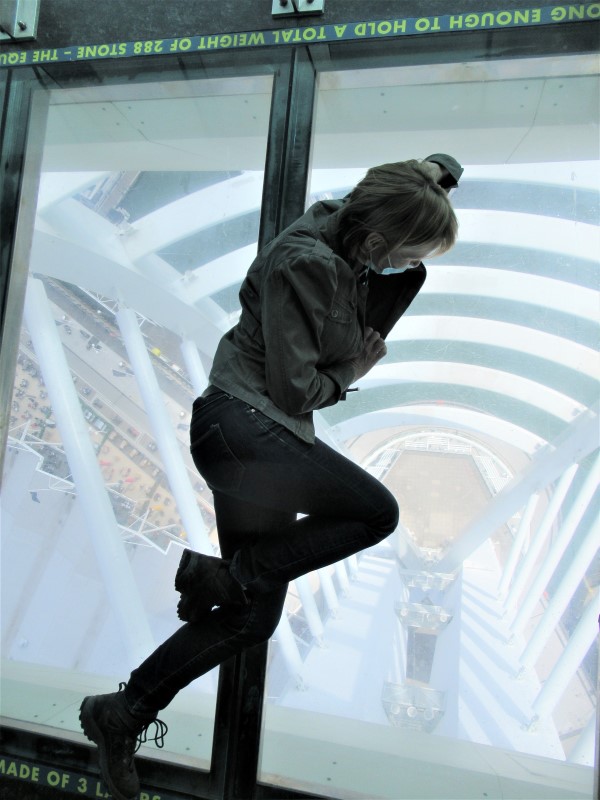 The glass is apparently strong enough to support 2 black rhinos - luckily they weren't there on the day of our visit.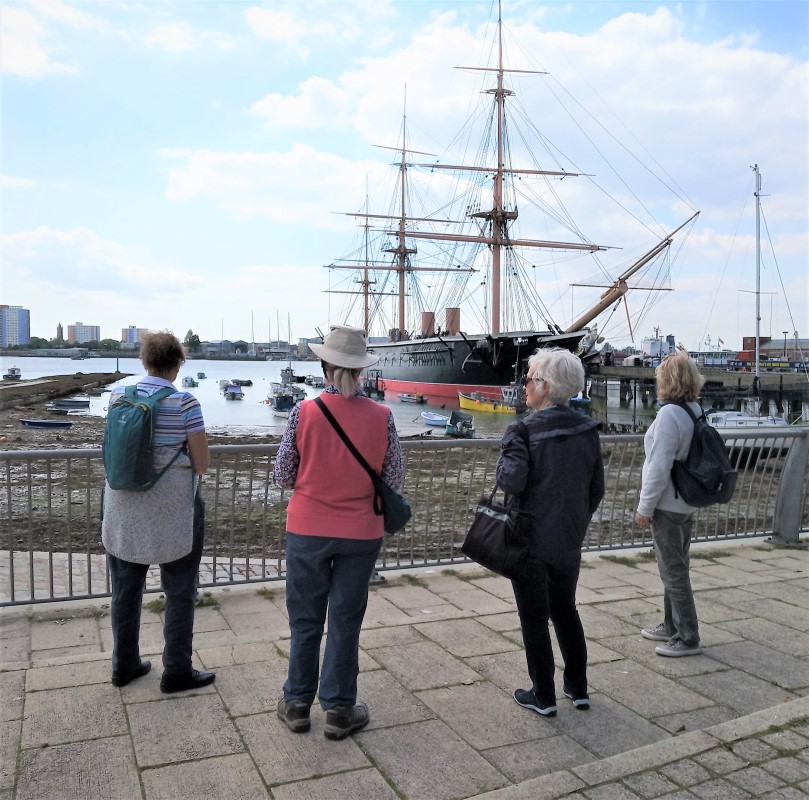 HMS Warrior, the first armour-plated, iron clad ship of the Royal Navy. Launched in 1861 but redundant and decommissioned in 1883. Never saw any action, apart from colliding with other Royal Navy ships.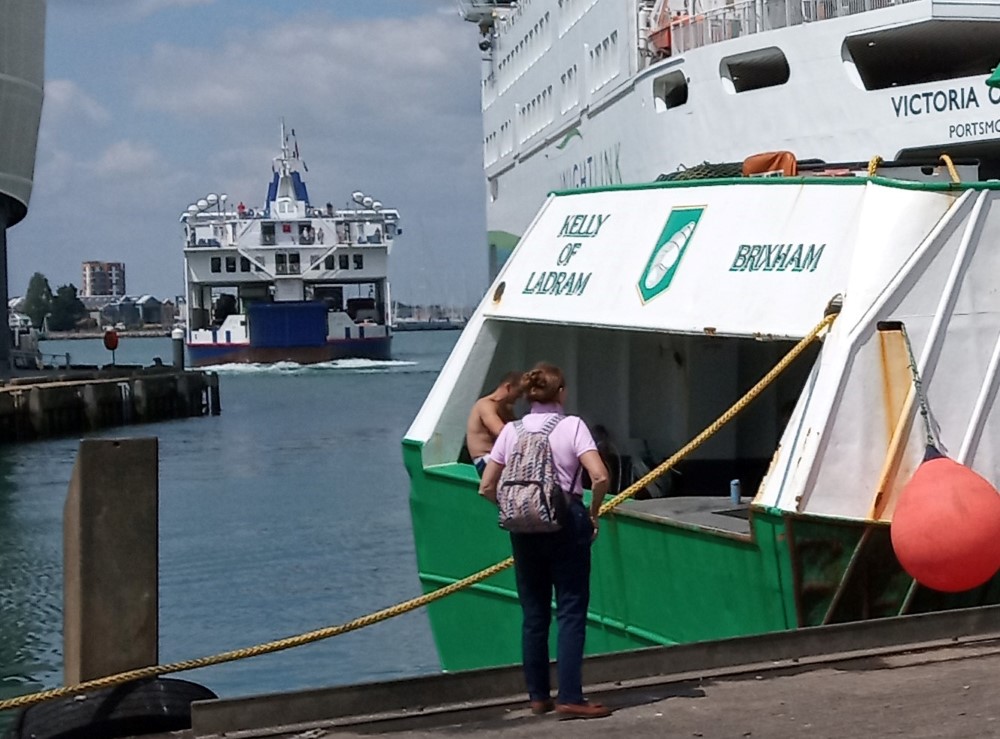 So what's so interesting?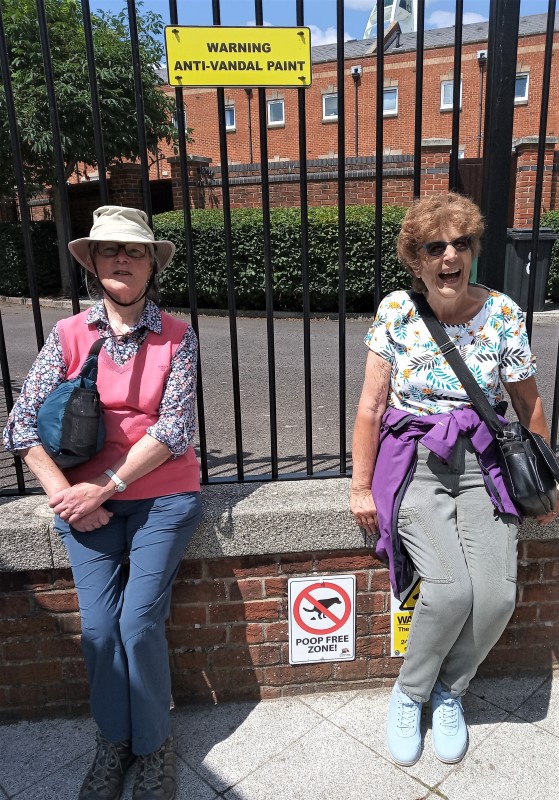 Warning notices are needed for some people.