The forecast earlier in the week was fairly bad, wet all morning as well as thunder and lightning. By Wednesday morning the forecast had improved and our walk was only seriously rained on for a few minutes and easily coped with by using a brolly. Starting from the car park in South Harting we headed towards West Harting. On the way we passed West Harting's Old Inn, also known as the Old Greyhoud. Now a private house, it is of medieval and Tudor timber framed construction. In West Harting we turned East towards the hamlet/house called Upperton, not to be confused with the village near Petworth. Another detour, and from the farm track we had fine views to Durleighmarsh Farm in one direction and Harting Downs in the other direction. Courtesy of the Hill Ash Estate we found a ideal spot for our coffee break before heading for Hollist Farm and East Harting. We had a short downpour, which stopped as soon as we reached a handy bus-shelter. After heading directly towards the impressive Harting Down, we luckily turned west and found a route back to the car park. The Three Horseshoes provided an excellent lunch.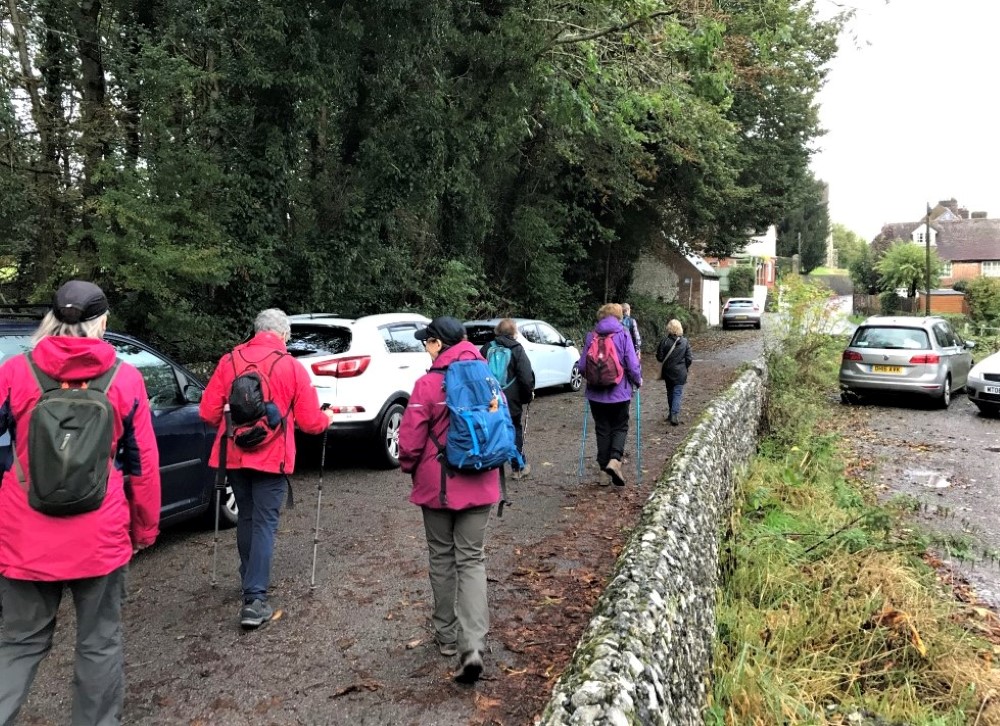 Starting out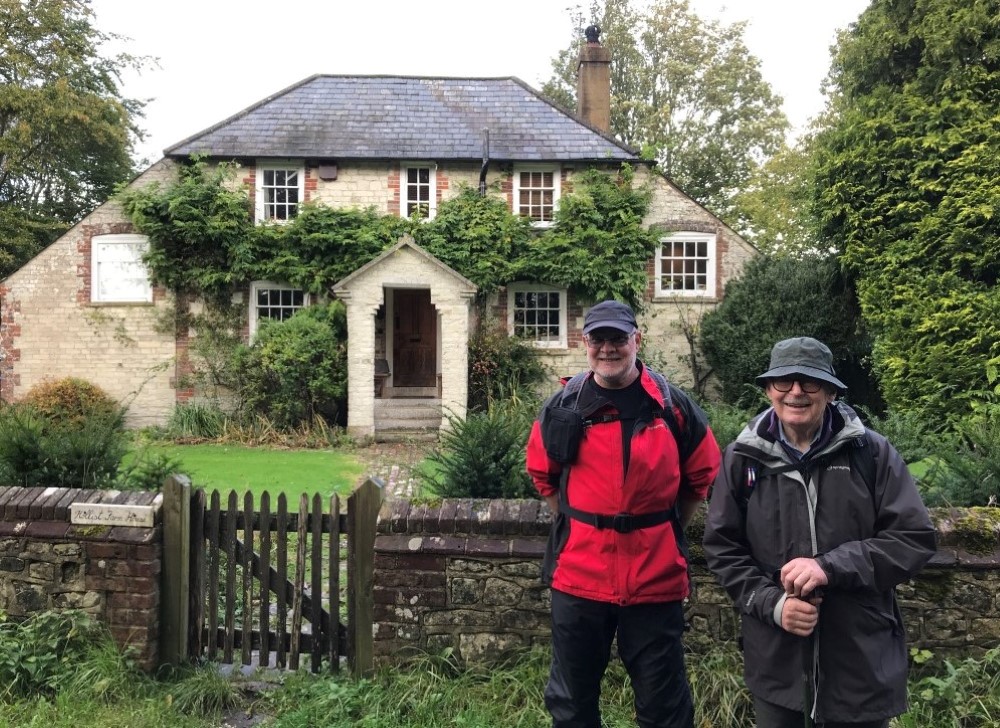 Couple of happy chappies.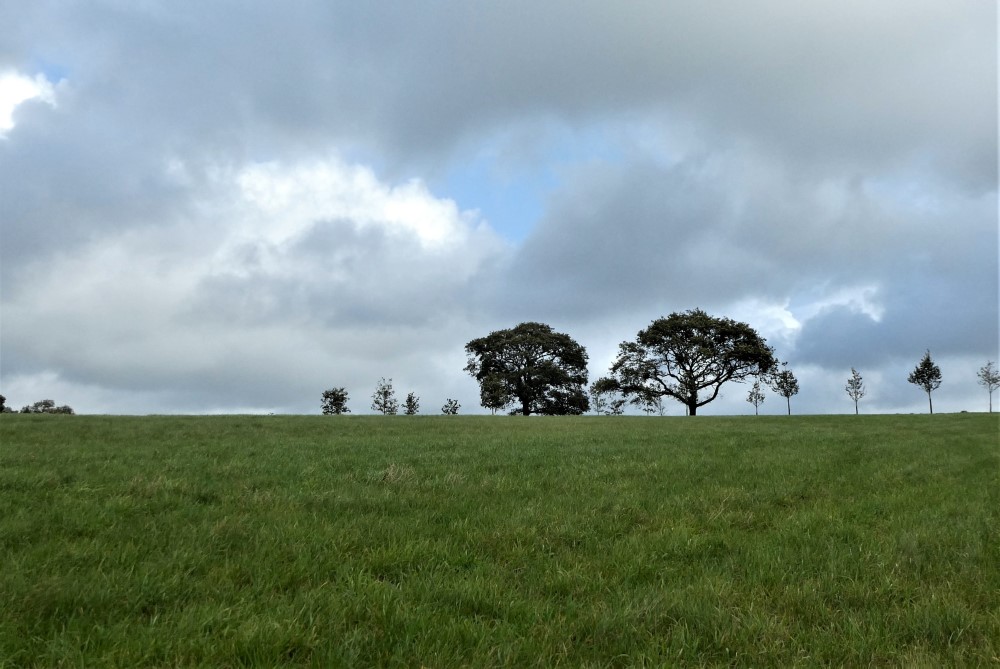 Is that blue sky up there ?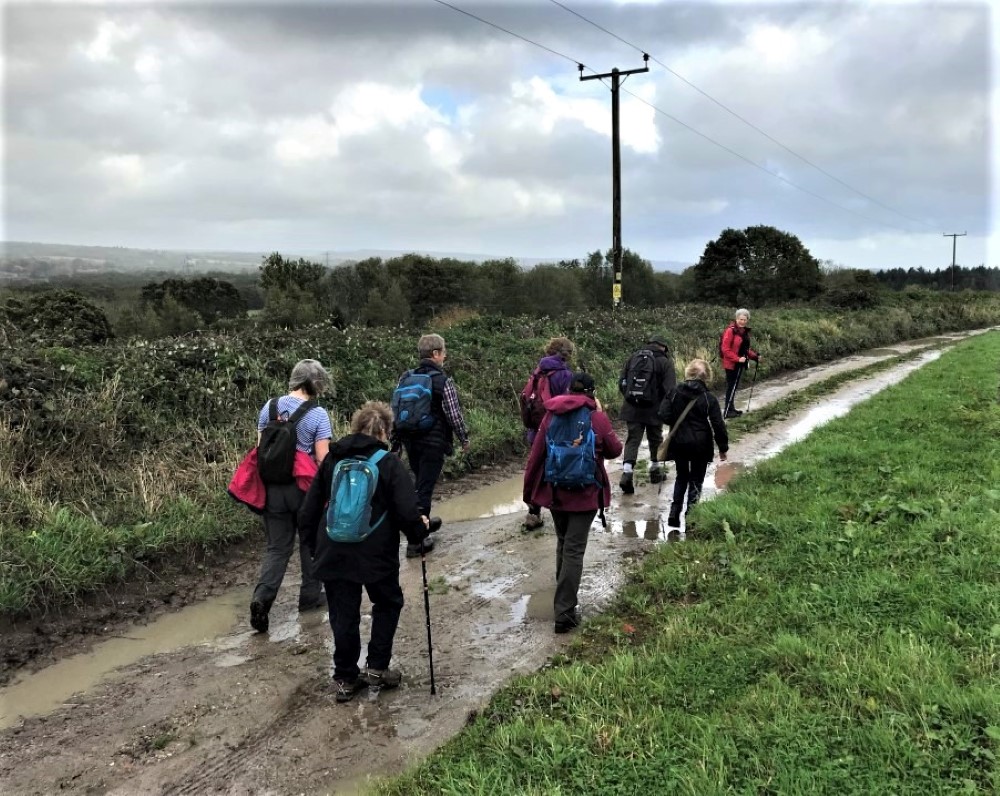 Puddles need avoiding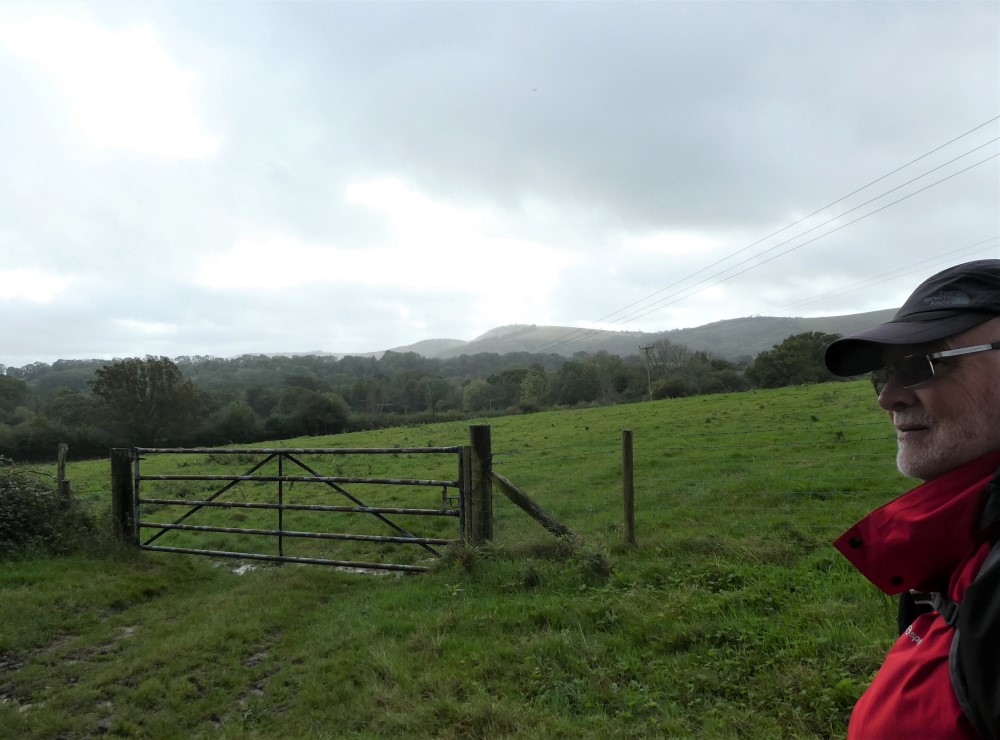 Faraway Harting Down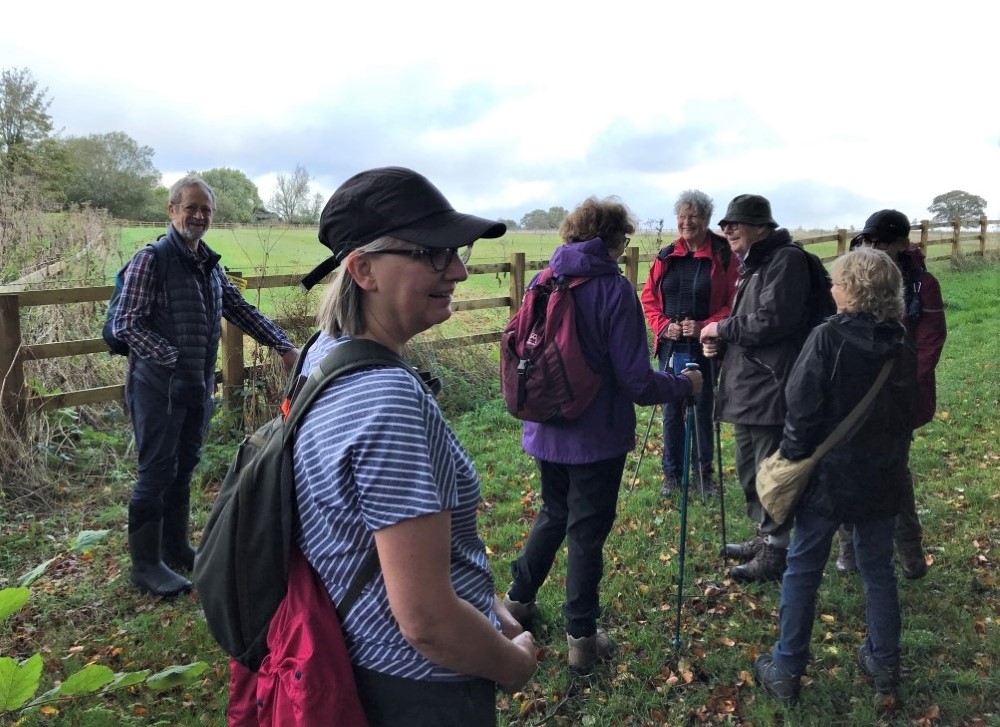 Where shall we go next?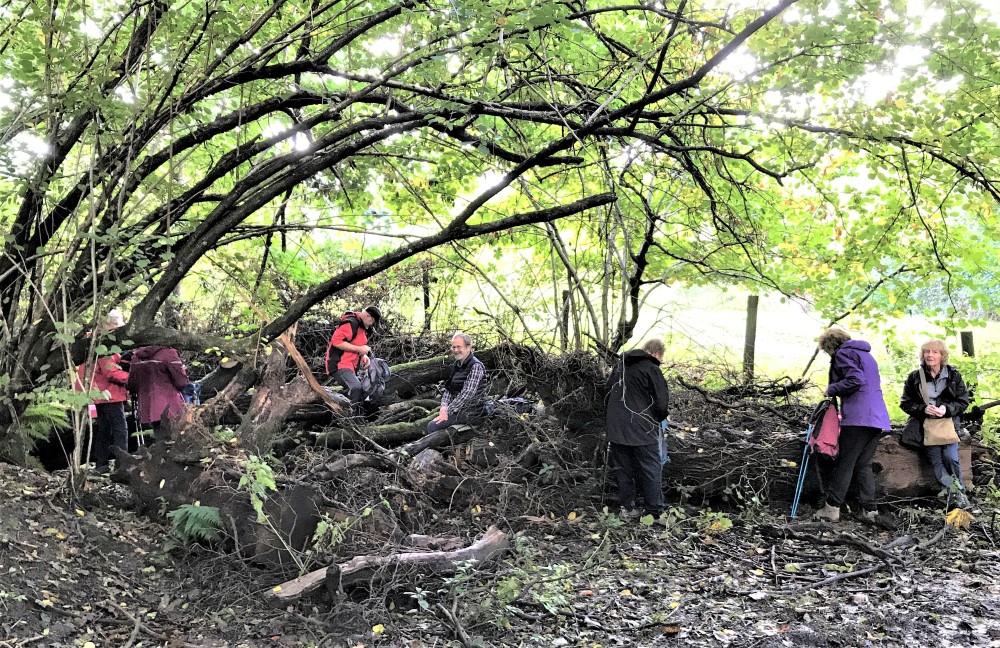 Time for a cuppa! Plenty of seating available.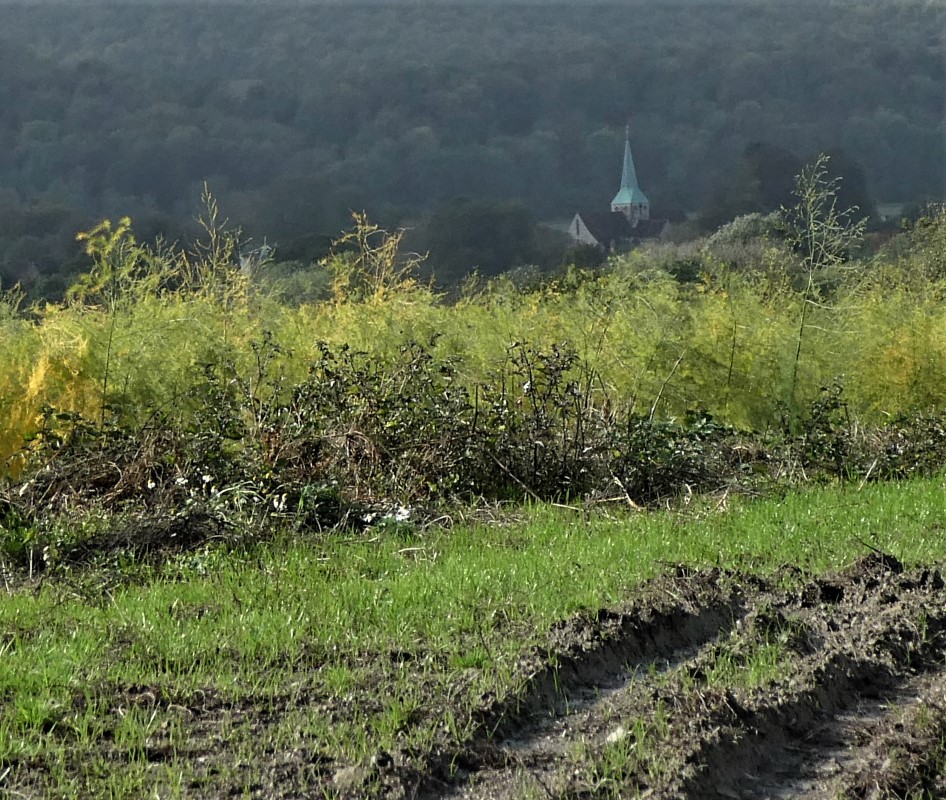 The wonderful copper clad spire of South Harting church.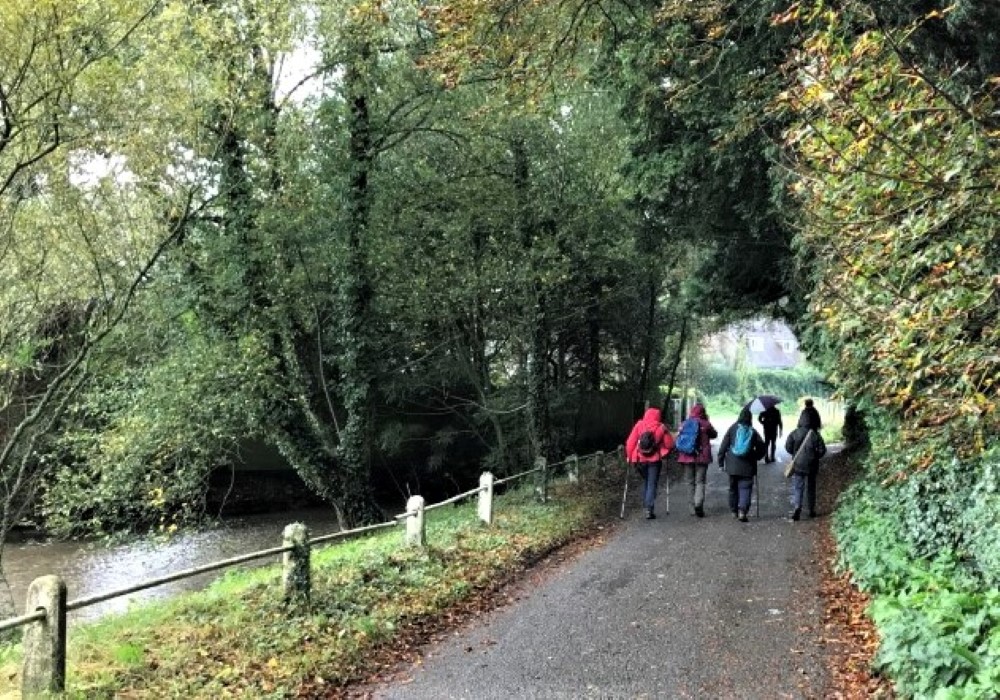 East Harting Street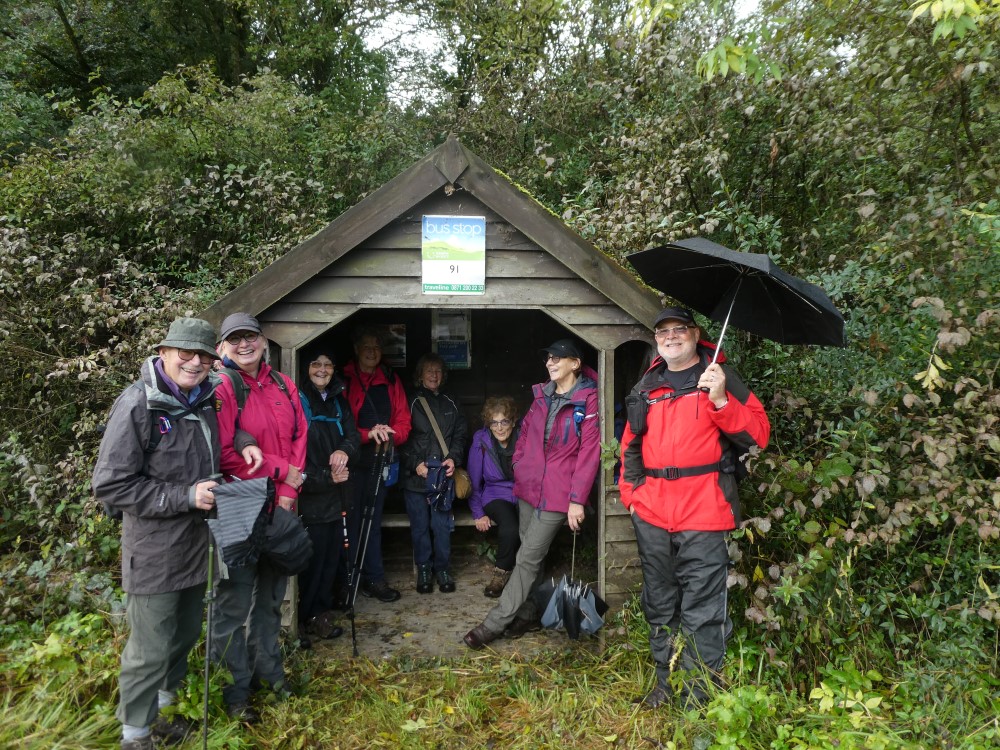 Rain has stopped!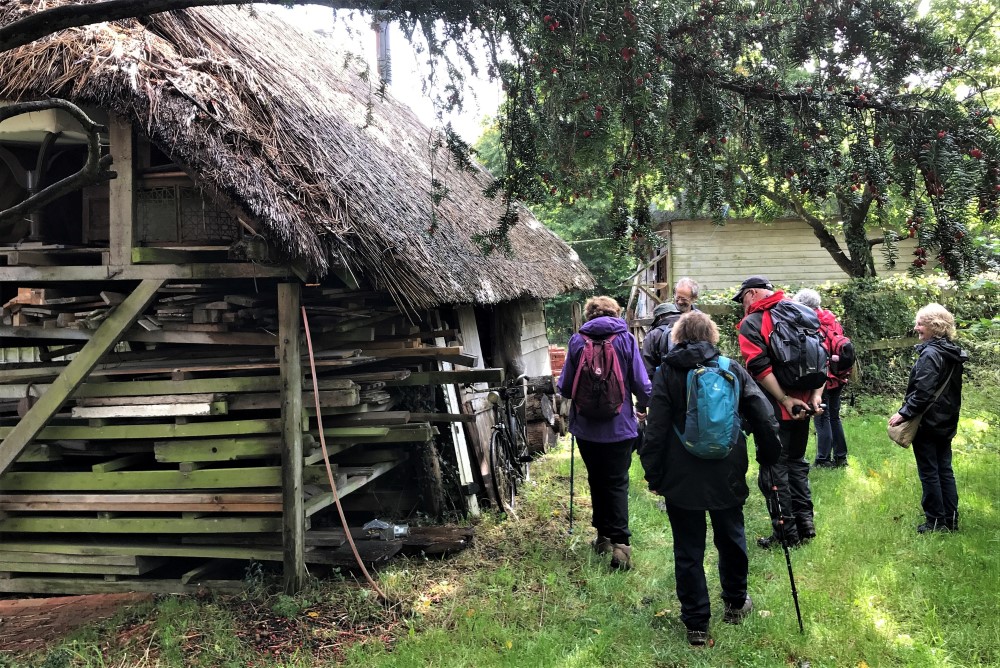 Interesting shed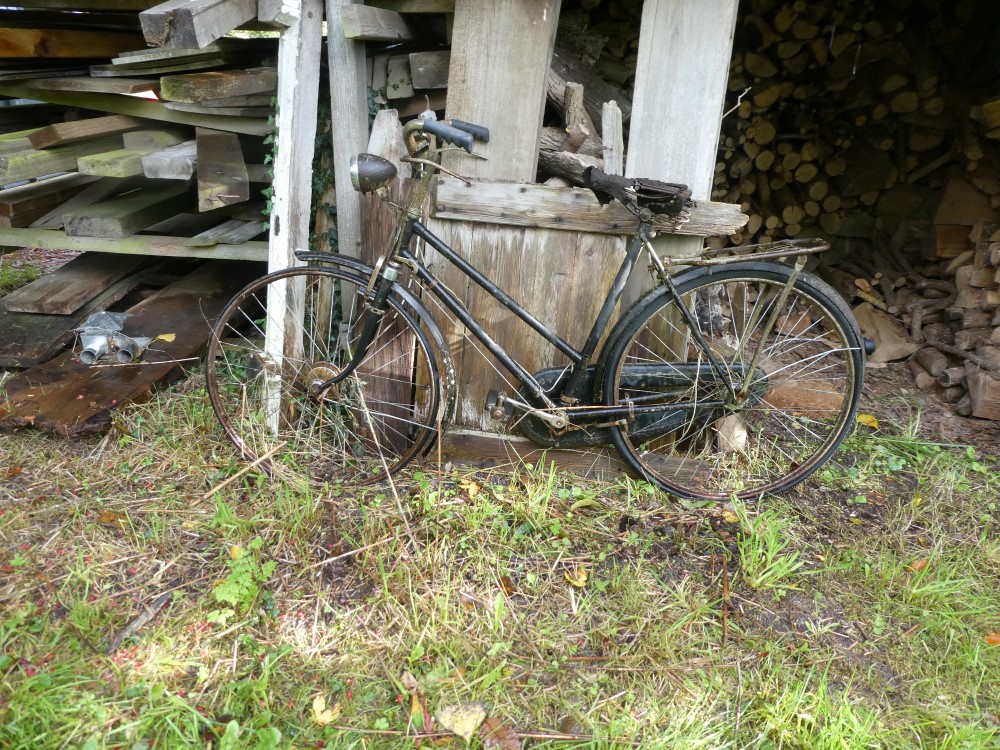 Needs some TLC
.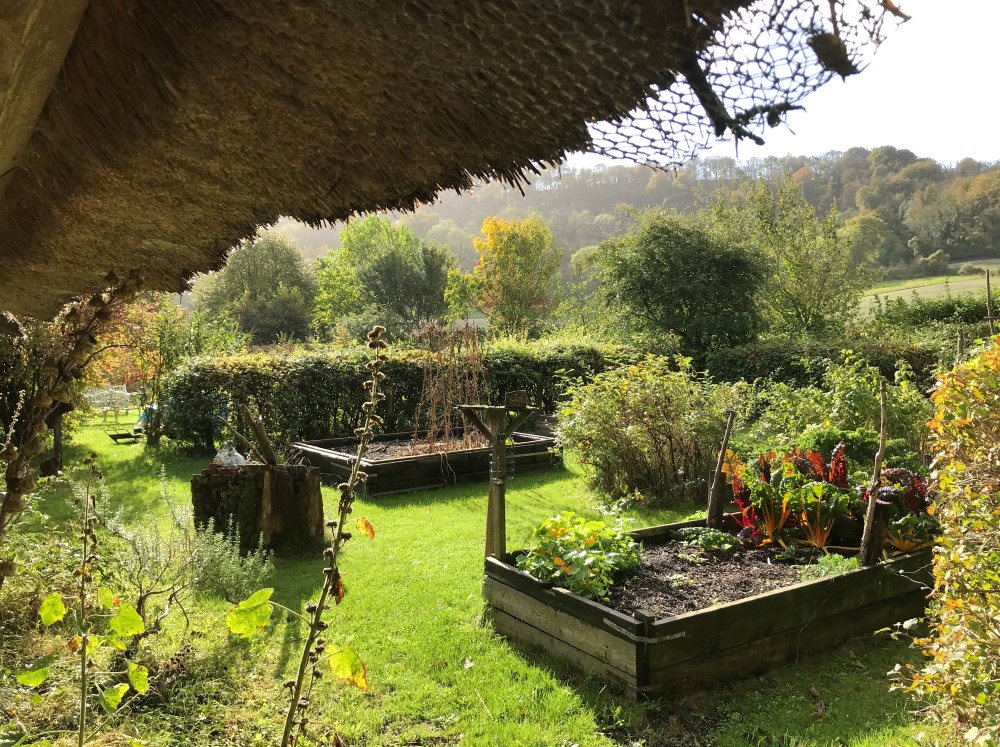 Nice chard growing there.
Welcome bit of shade!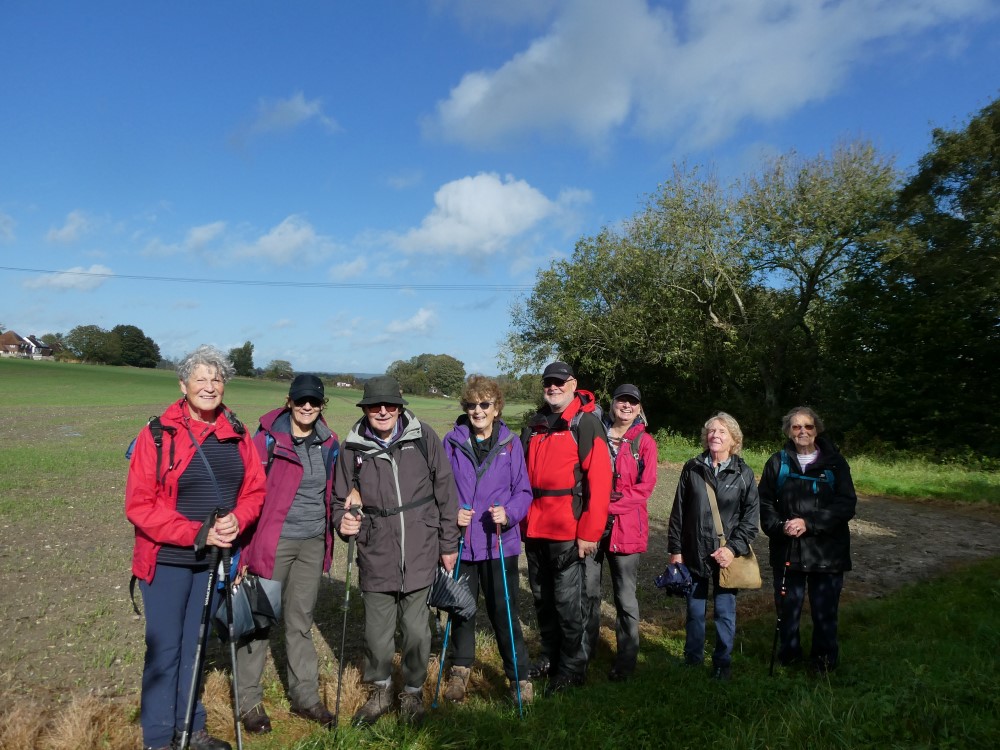 Get out the sun-cream!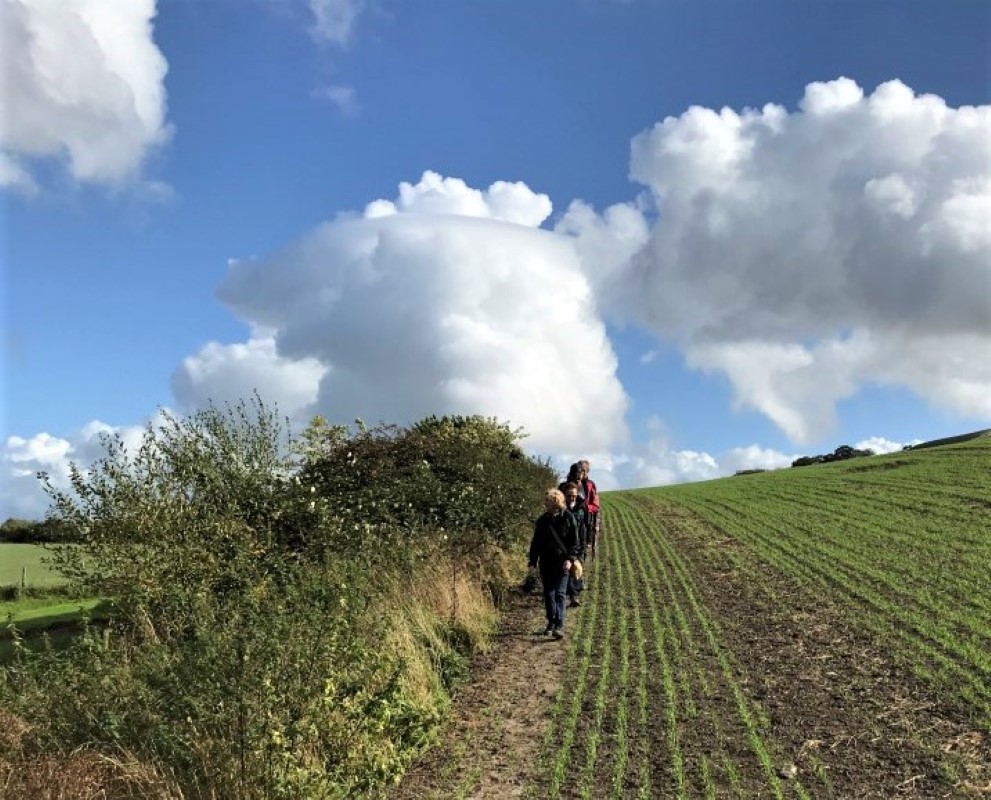 Just below Harting Down.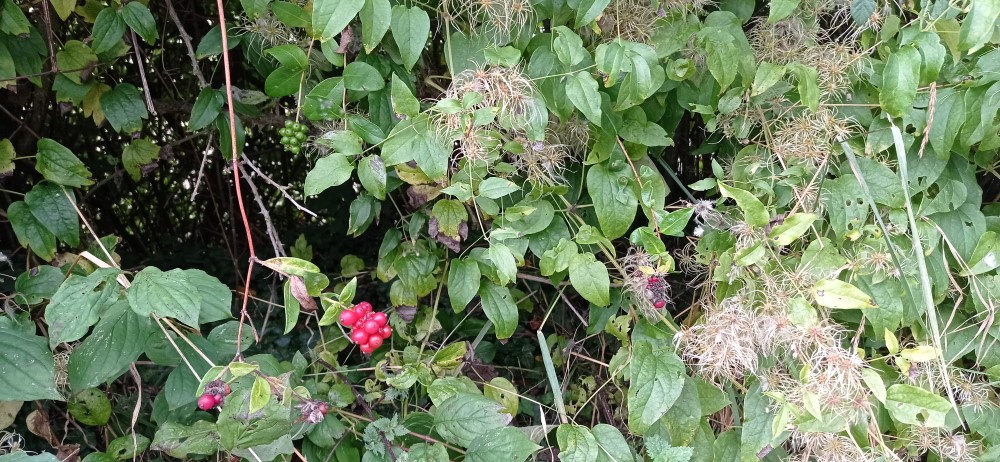 Hedges full of Spindleberry and Old Mans Bead
.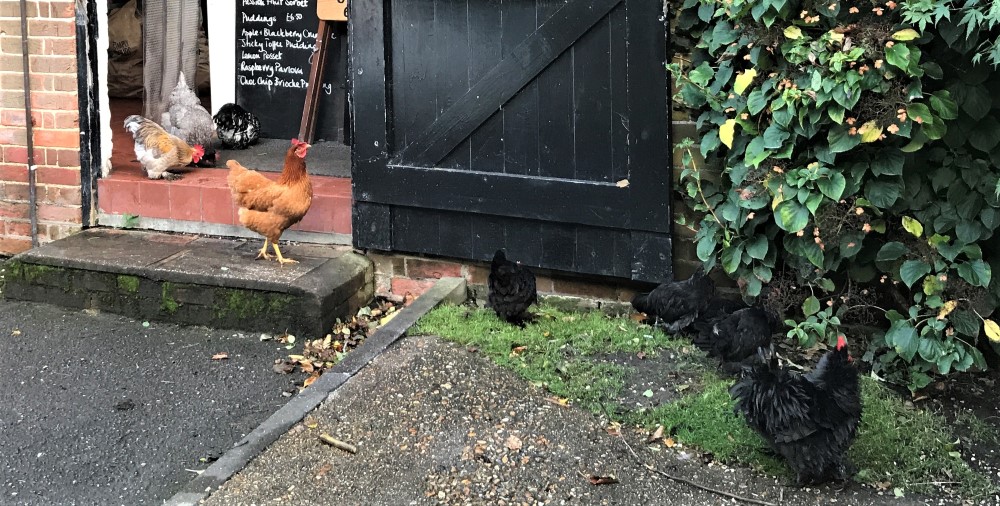 Pub chickens.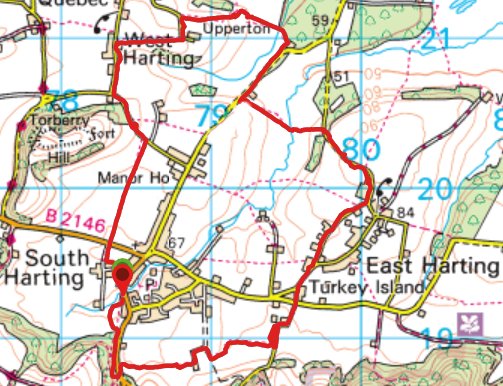 Just over 5.1 /2miles.