This weeks walk started in the recreation ground car park at North Mundham where 12 walkers gathered to look at the dark skies to decide if it would rain or not. It didn't, and we even had Autumn sunshine as we walked the five miles of almost flat terrain. From the village we made our way past St Stephens Church and on towards Chichester golf course (at Hunston), a few puddles to negotiate but nothing compared to the stile where the bottom step had been removed. Some were thankful for the strong shoulders of walkers helping each other past this obstacle. Before reaching Runcton we stopped by the side of the road for refreshments, then through some woodland before completing a full circle back in North Mundham, where we then made our way to the very busy Walnut Tree for a tasty lunch.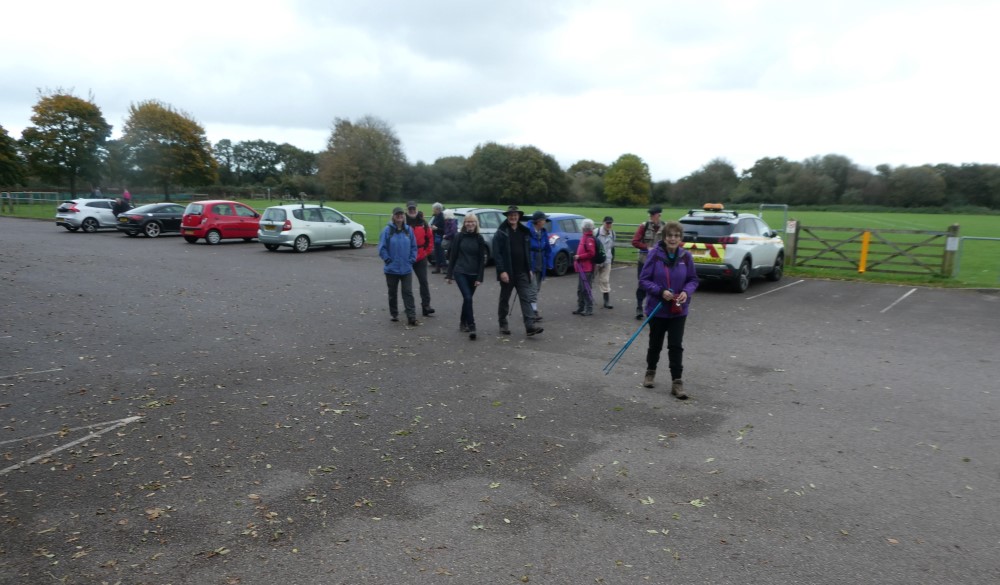 Starting out.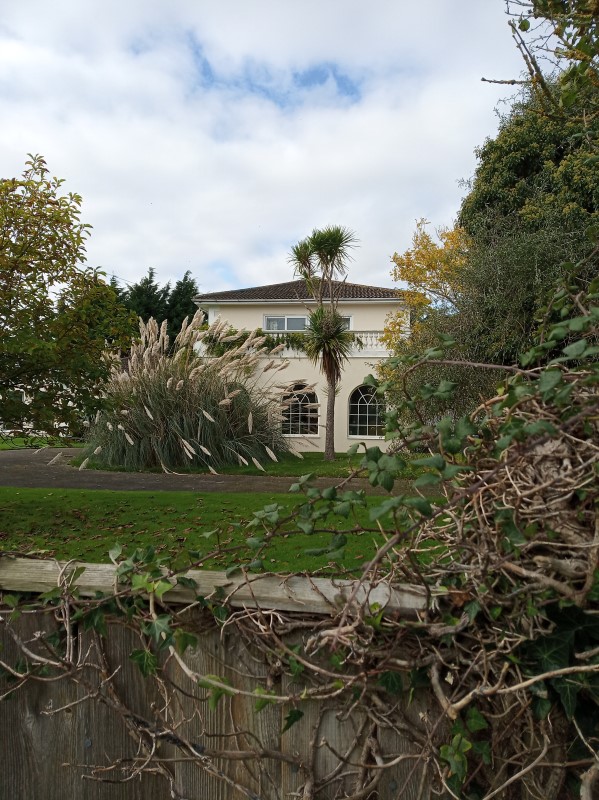 Plenty of pampas grass...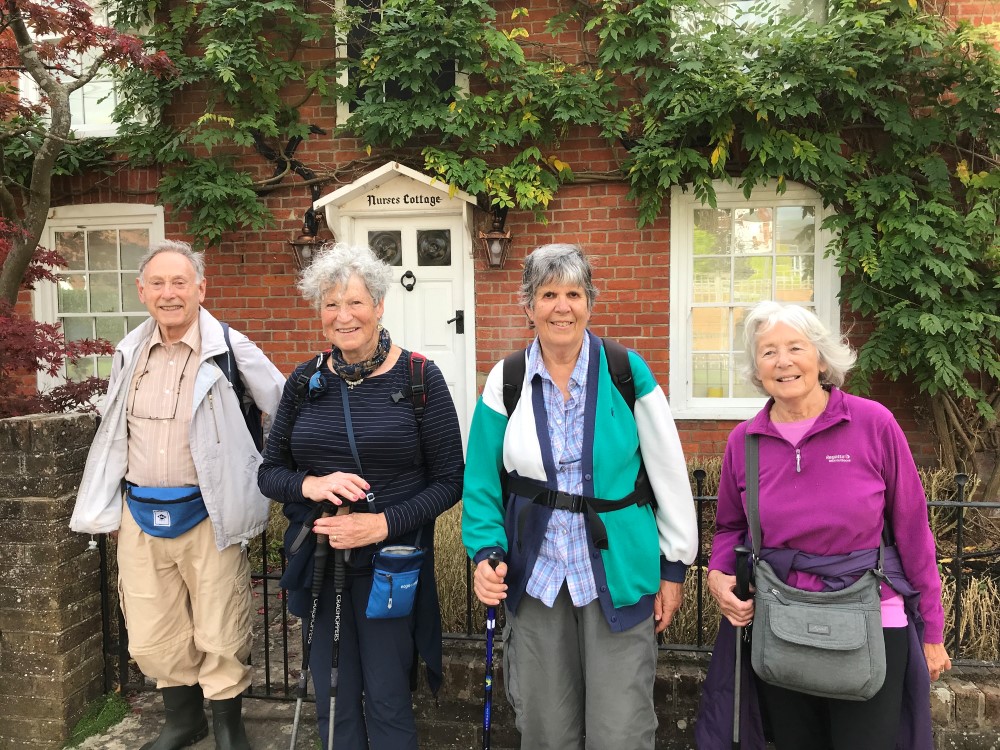 Not too sure they were all nurses!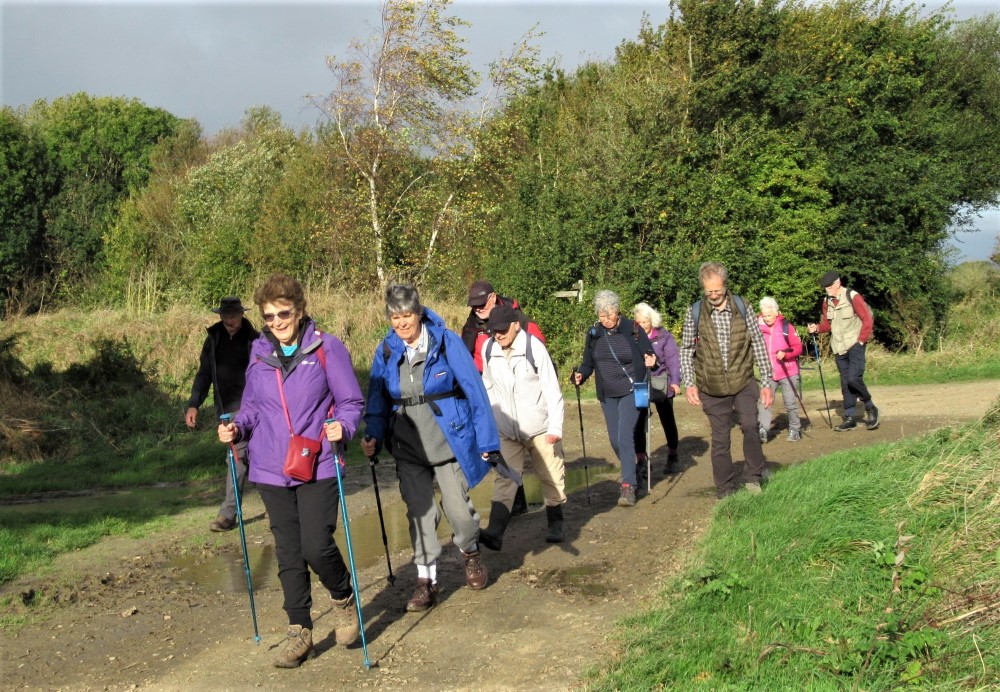 Walk leader striding out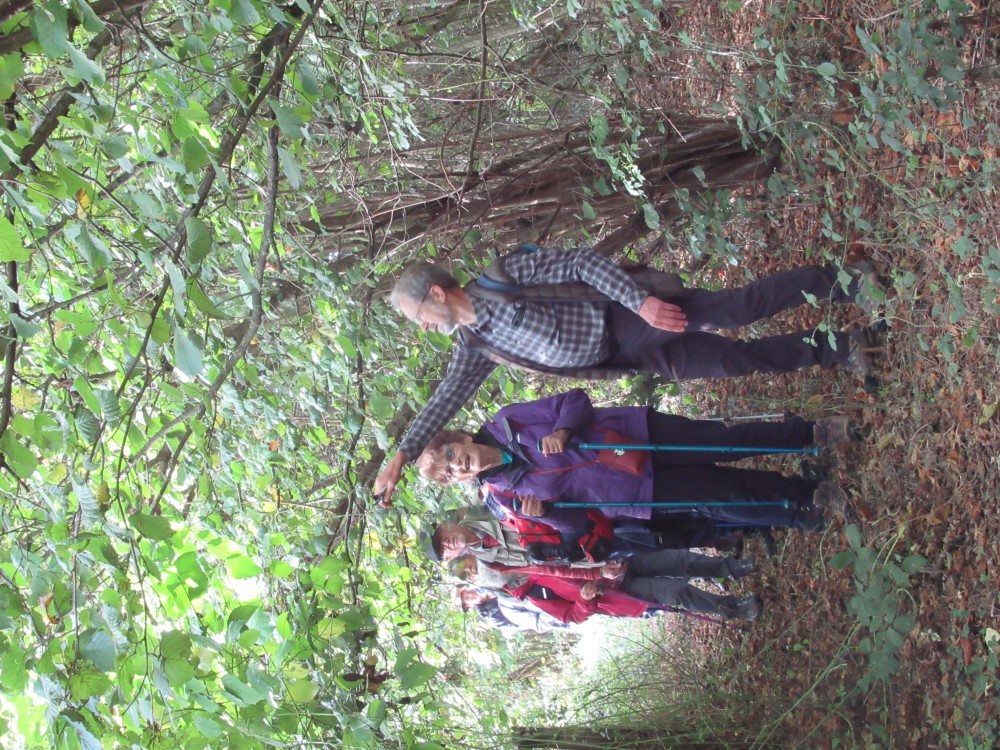 Footpath maintenance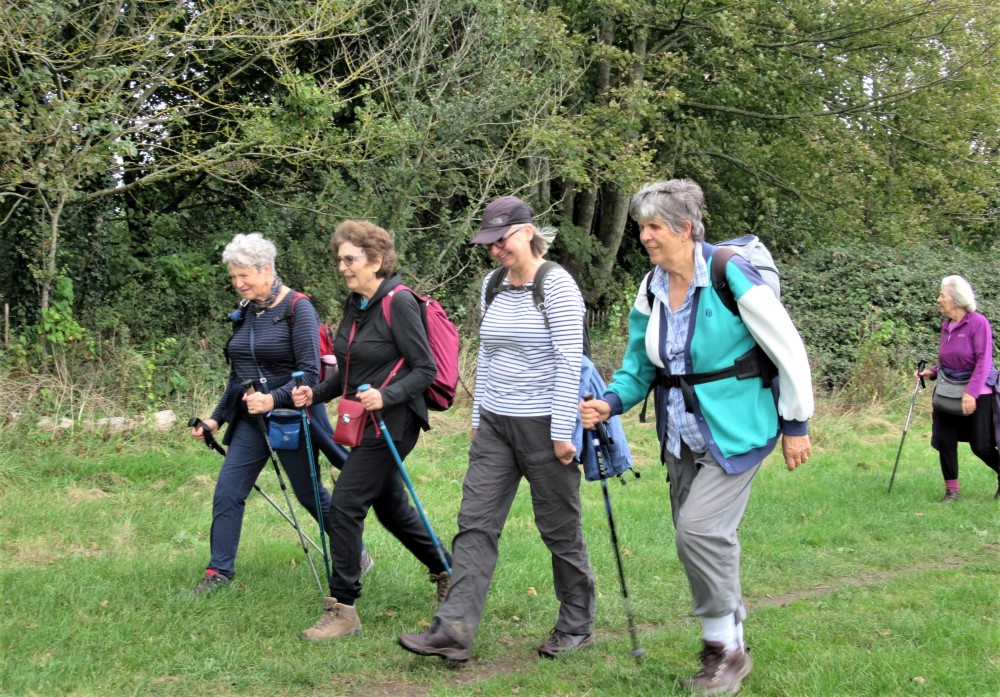 Girls leading the way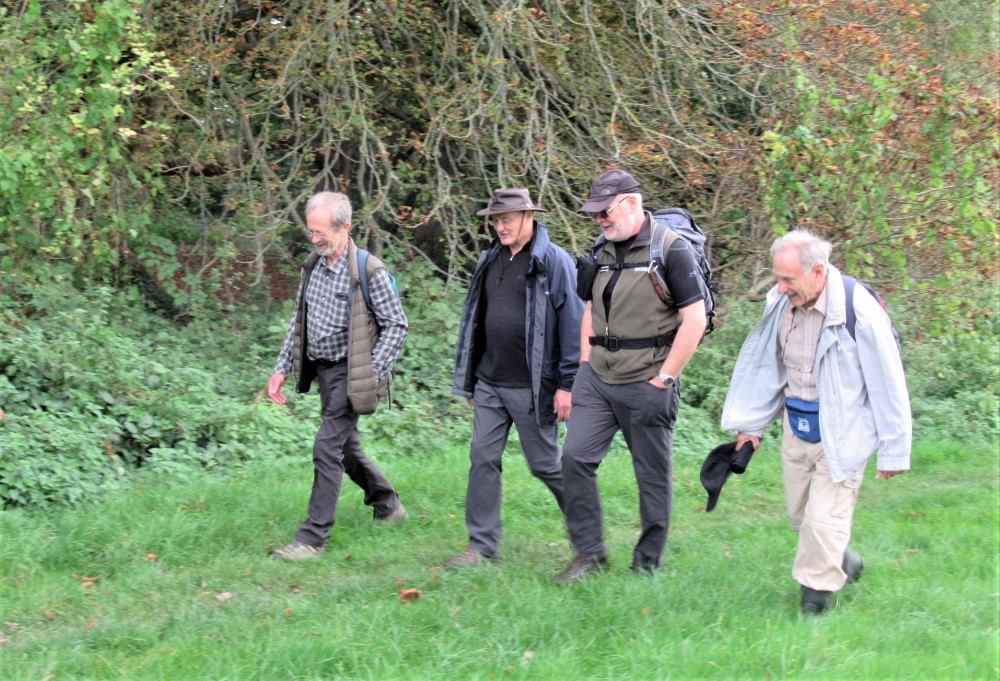 Boys tagging along behind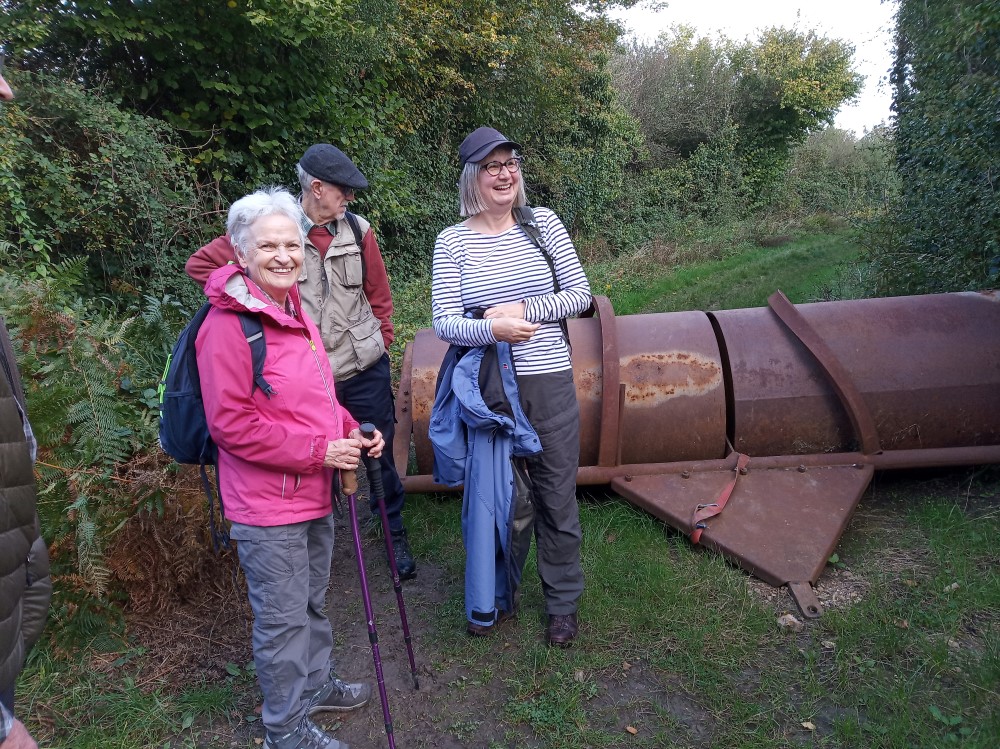 Roller needs repair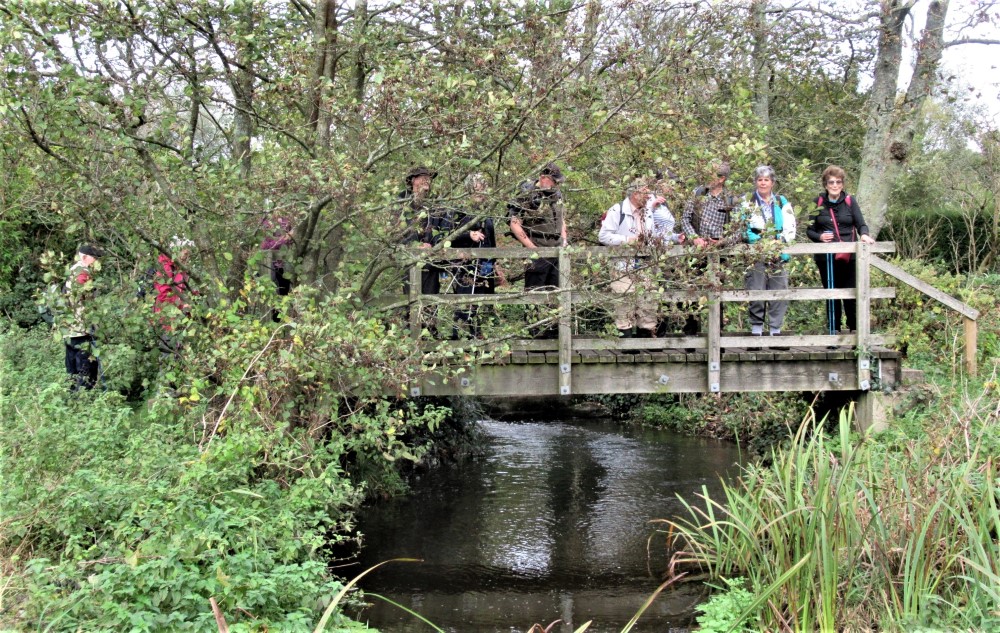 Bridge crossing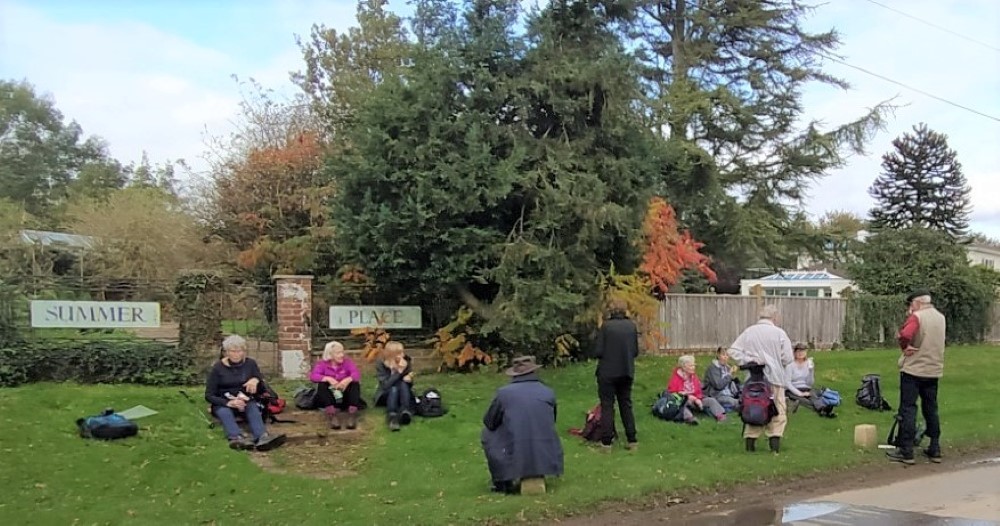 Picnic spots were scarce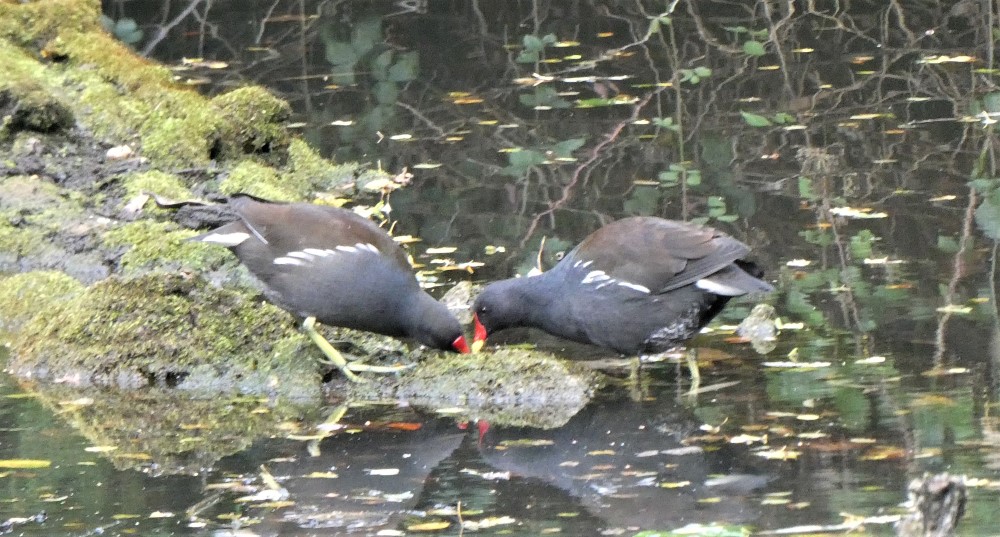 Moorhens chatting.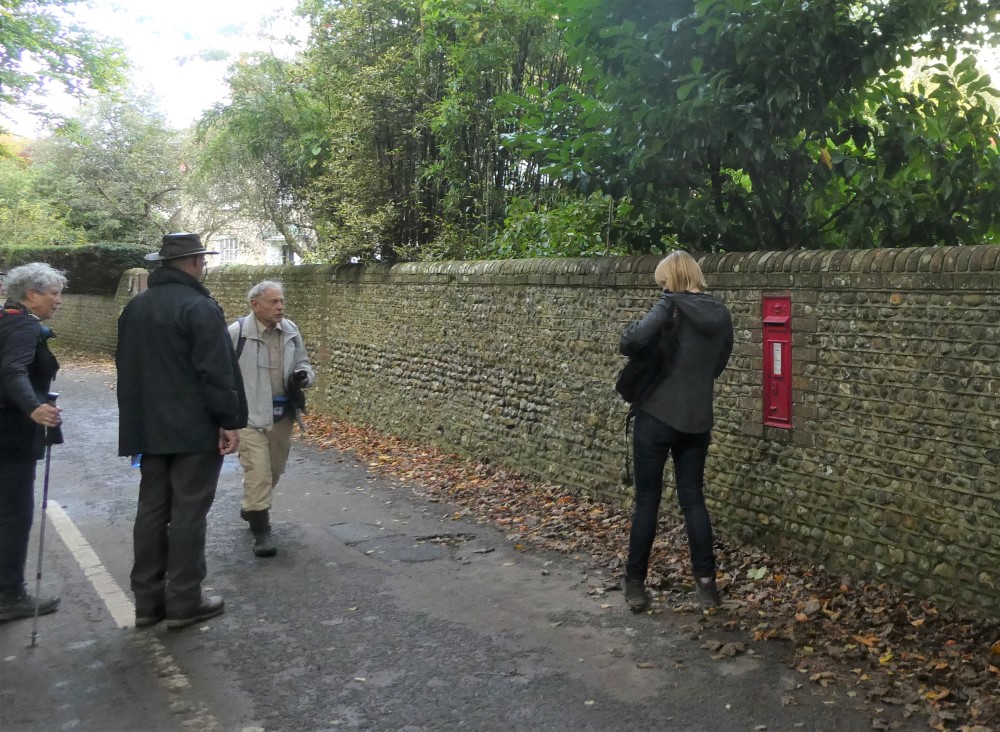 Now, where is that letter I need to post?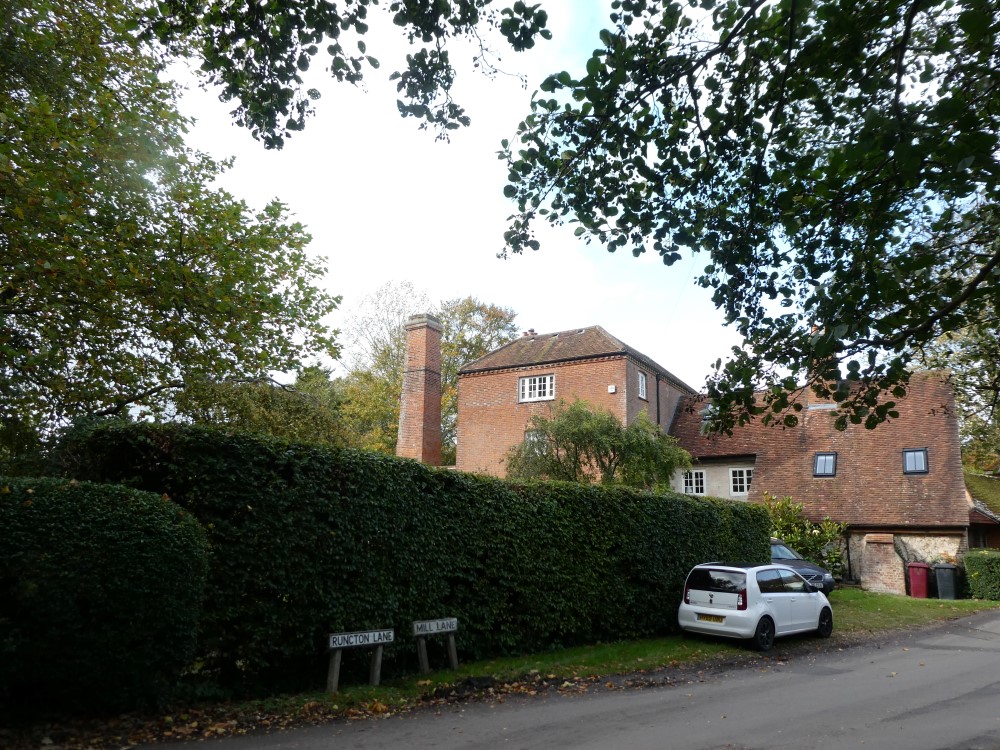 Runcton Mill 17 /18th Century, now in private hands. Corn mill, maybe originally water driven, later converted to steam ?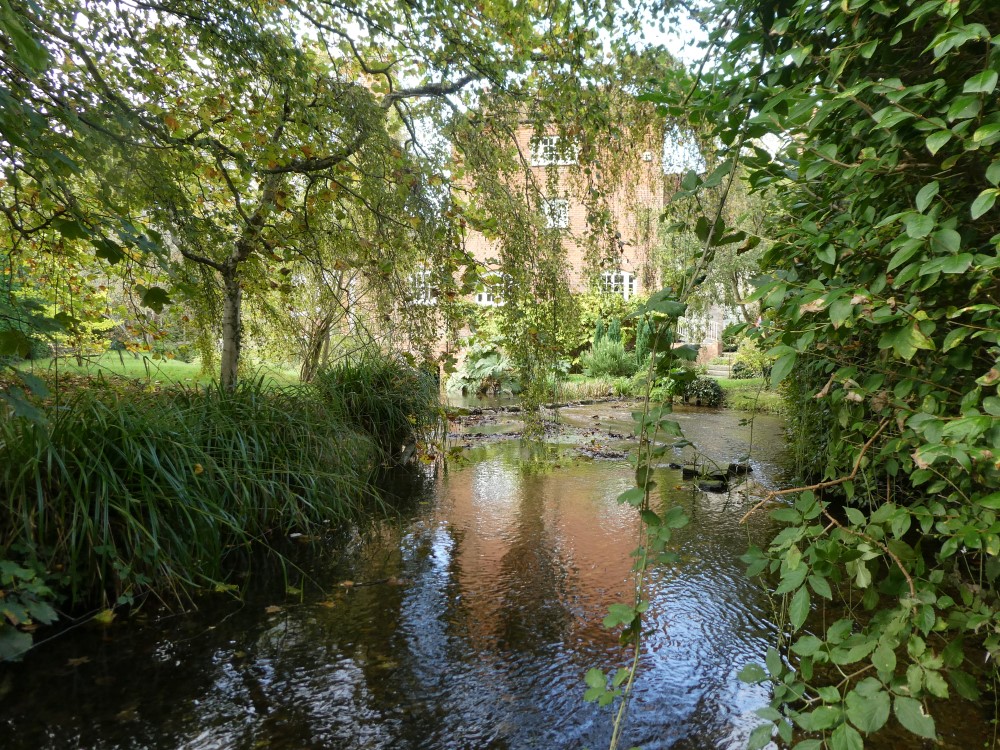 Mill's old source of water, Pagham Rife. Rife is a Sussex dialect word for a stream - particularly in the Selsey area.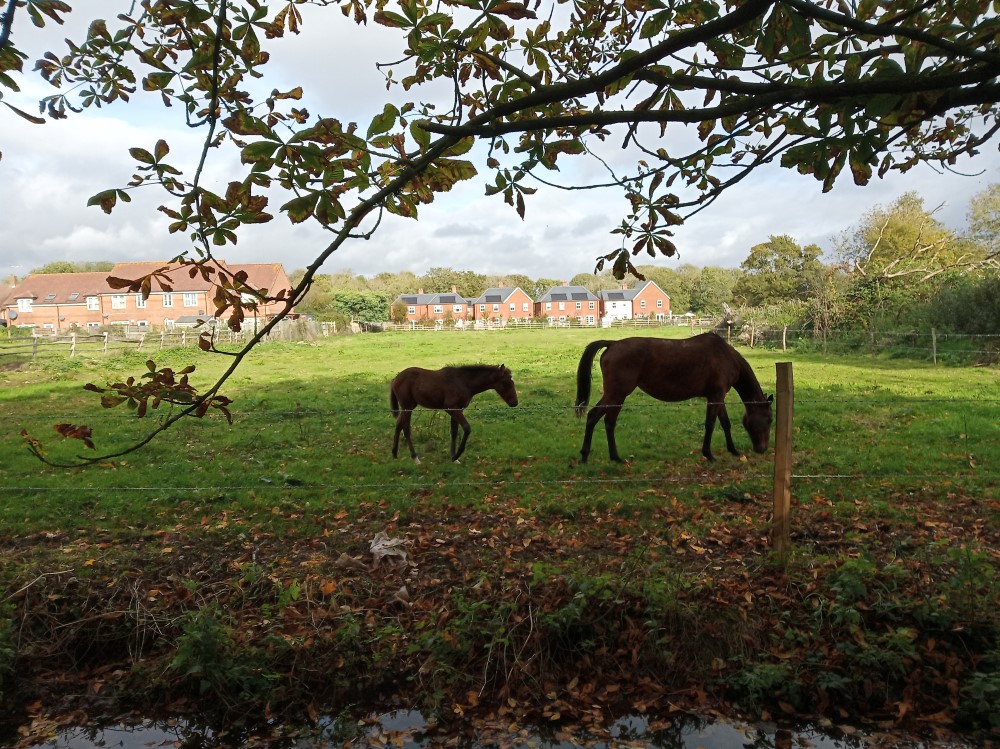 Mare and foal, with unusual markings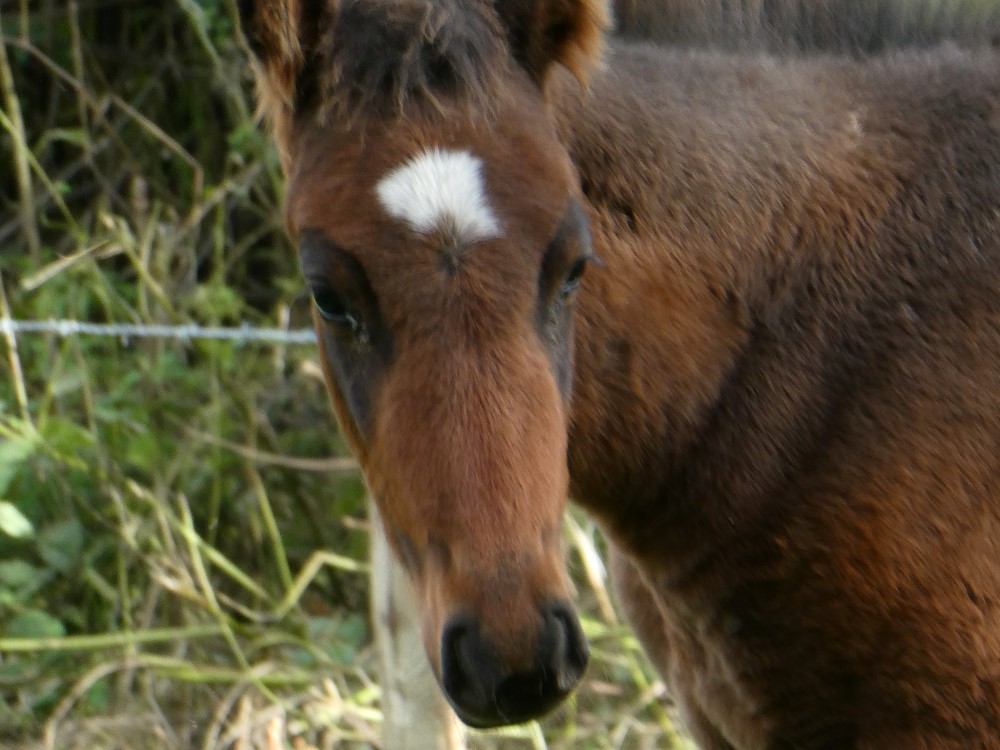 Two lovely black eyes!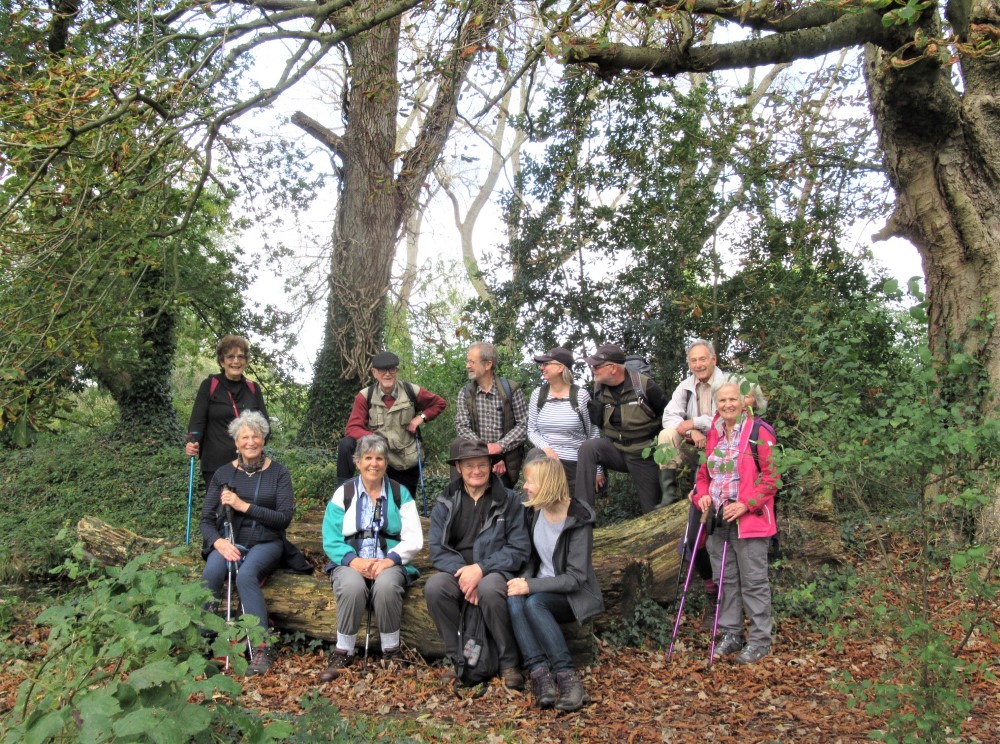 Some people just won't look the right way!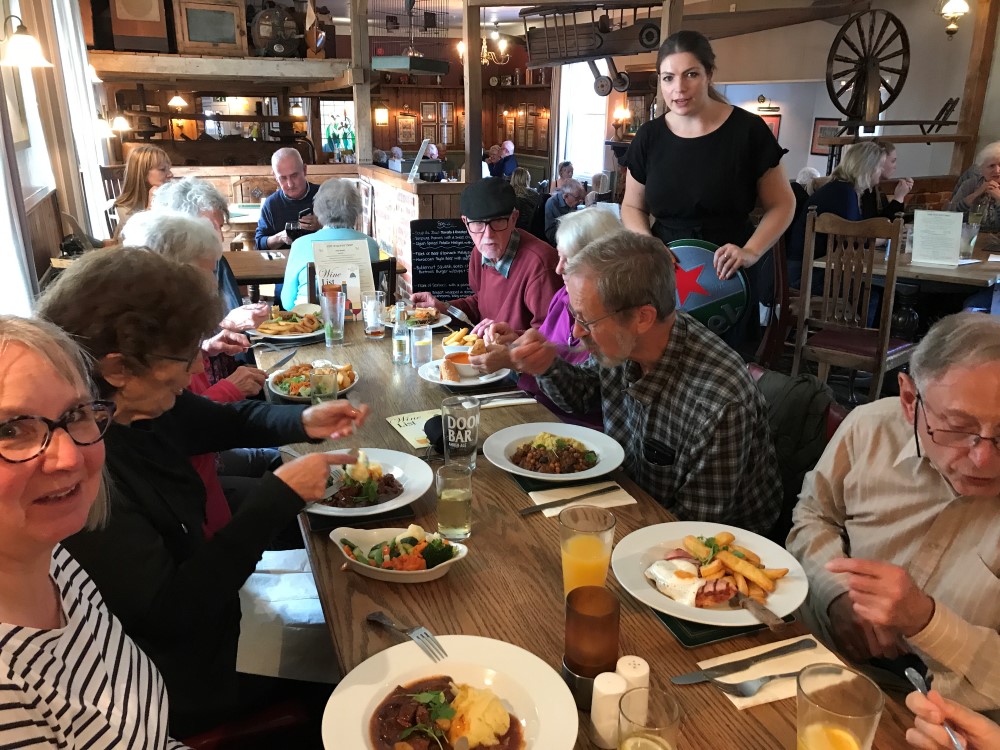 Yum yum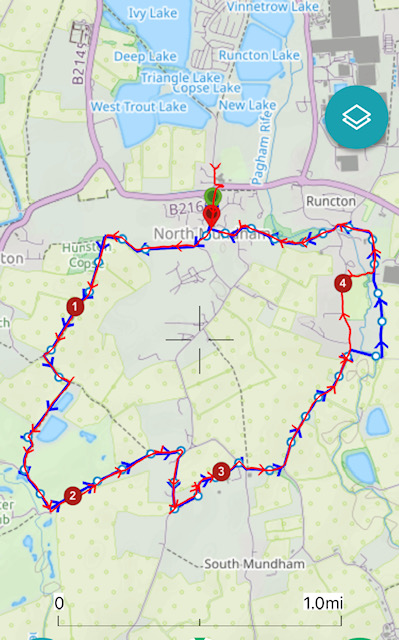 Lovely flat walk, about 5 miles.