-
We had a very pleasant walk from Benbow Pond to Lodsworth and back. The weather was very pleasant and after some tramping though fields of maize we eventually reached Lodsworth village. We turned down Church Lane after passing the house where E.H.Shepherd, Winnie the Pooh illustrator lived, towards Lodsworth Church, which contains an amazing tapestry. Further down the lane is Well Cottage, once the home of Ranulph Fiennes and his mother. The well is reputed to cure blindness but it is not recommended. After making our way back up Vicarage Lane, we met 2 villagers, both of whom had worked on the tapestry. We had a pleasant stop for coffee outside the Hollist Arms, where some of us later enjoyed a very nice lunch. Refreshed, we walked through Vining Copse before reaching Vining Farm, whereupon we turned down a sunken lane that took us back to Benbow Pond.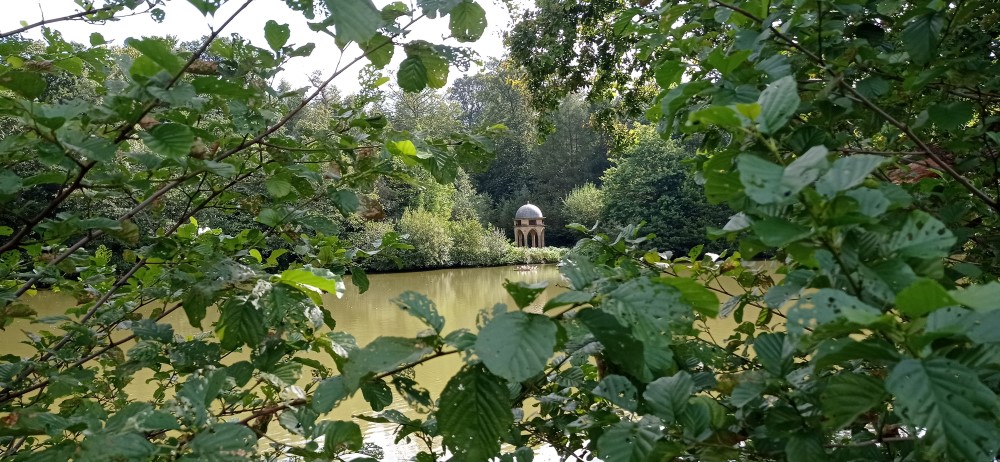 Memorial to the Third Viscount of Cowdray who died in 2000, at Benbow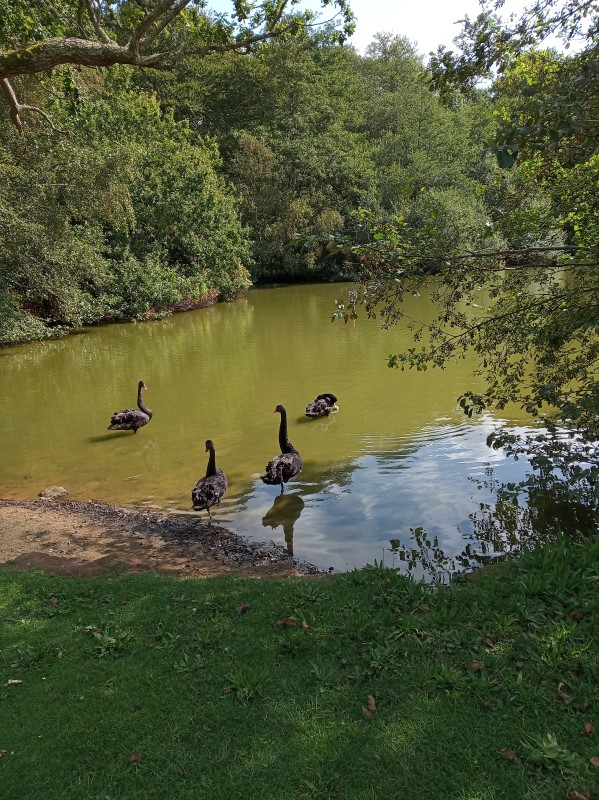 Black swans at Benbow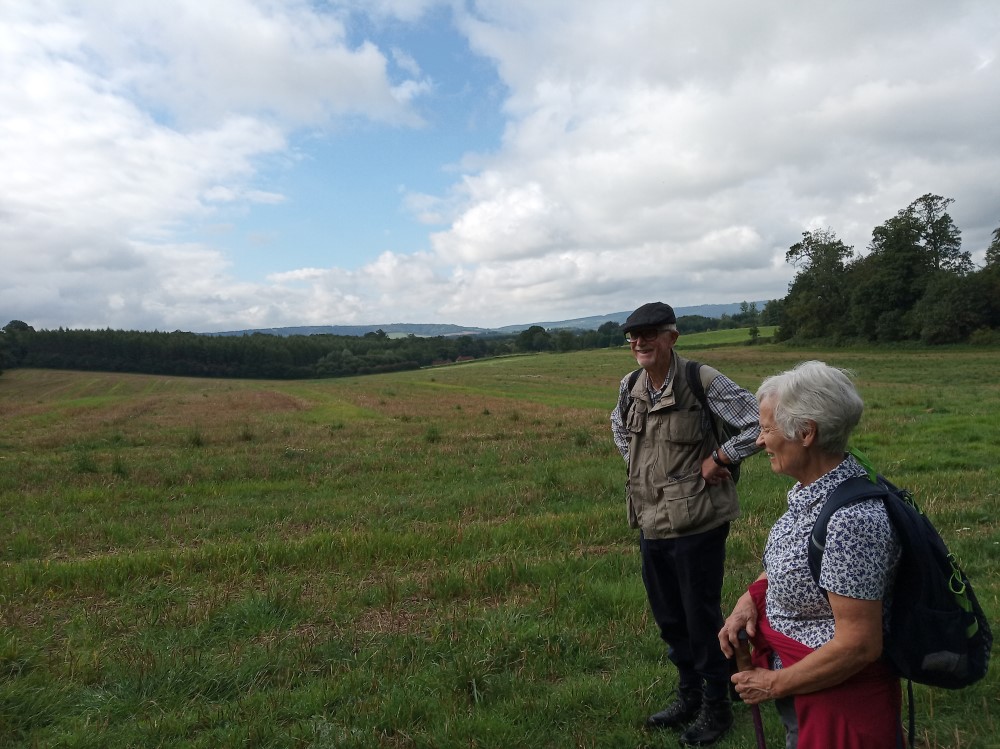 Climbing up the hill.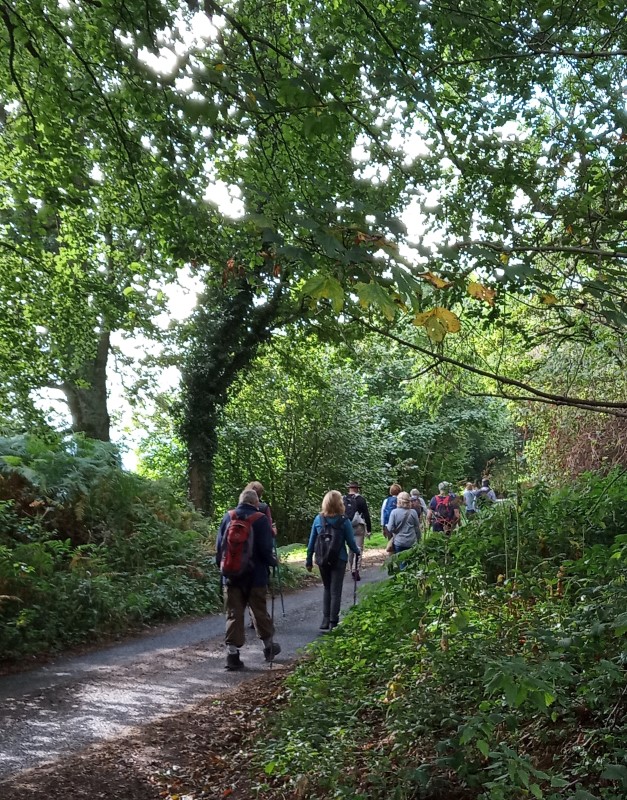 Heading down Heath End Lane.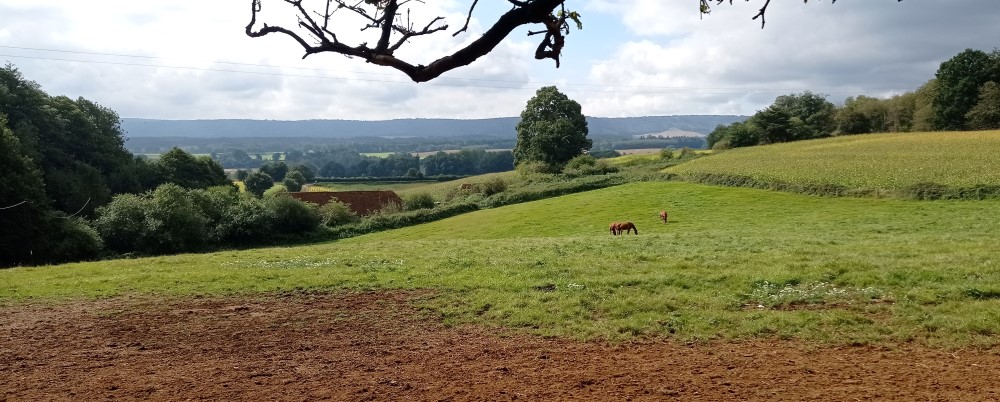 Lovely view across to the South Downs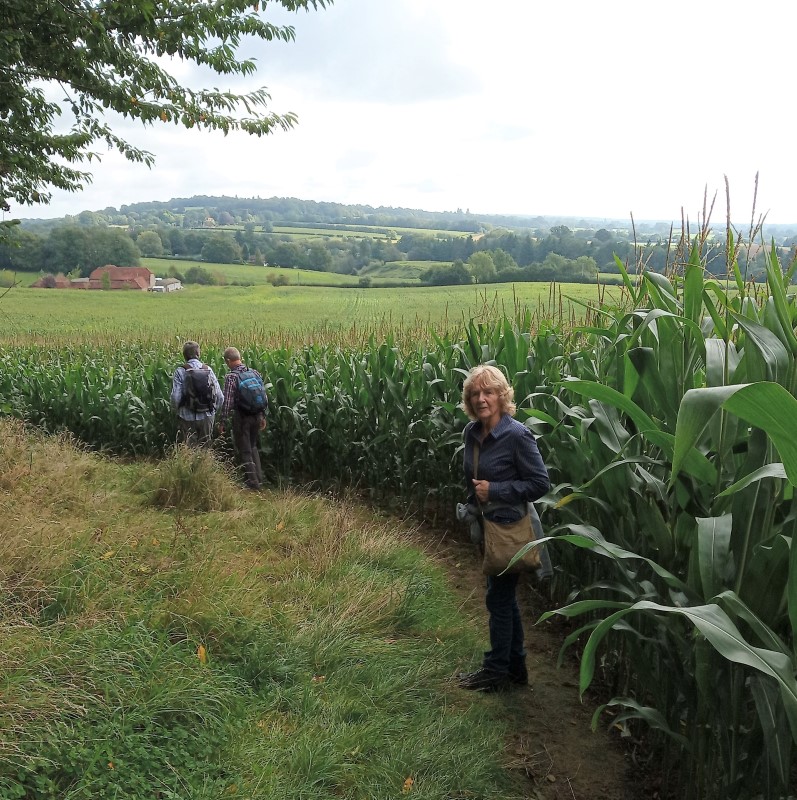 I think it's down this way......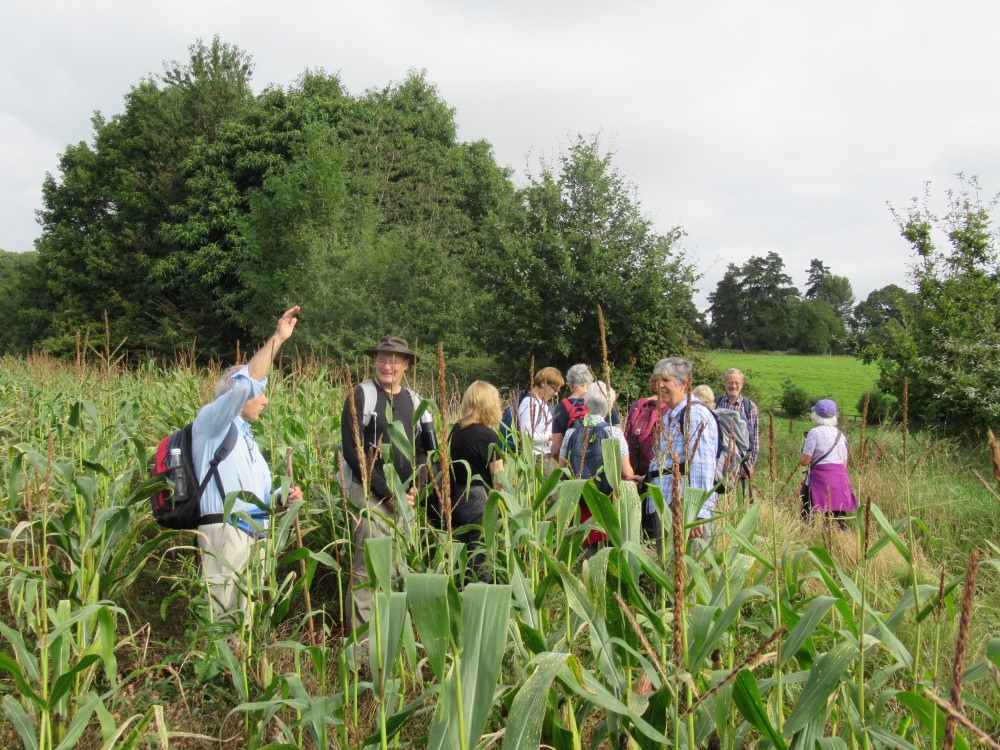 or it could be that way!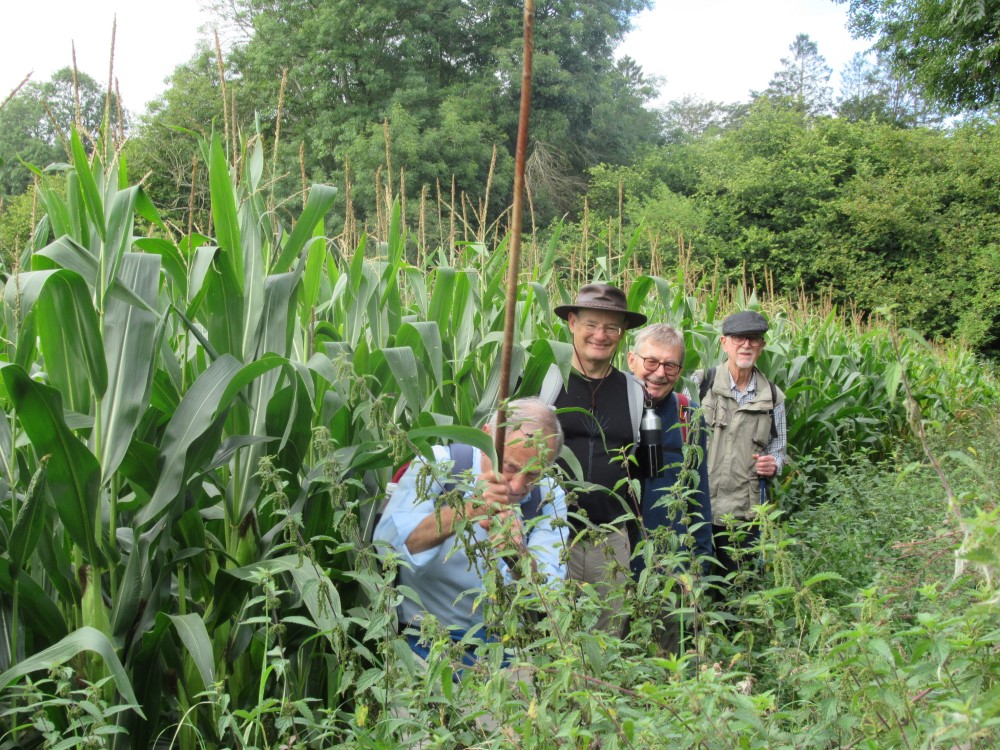 Don't worry, I'll beat a way through.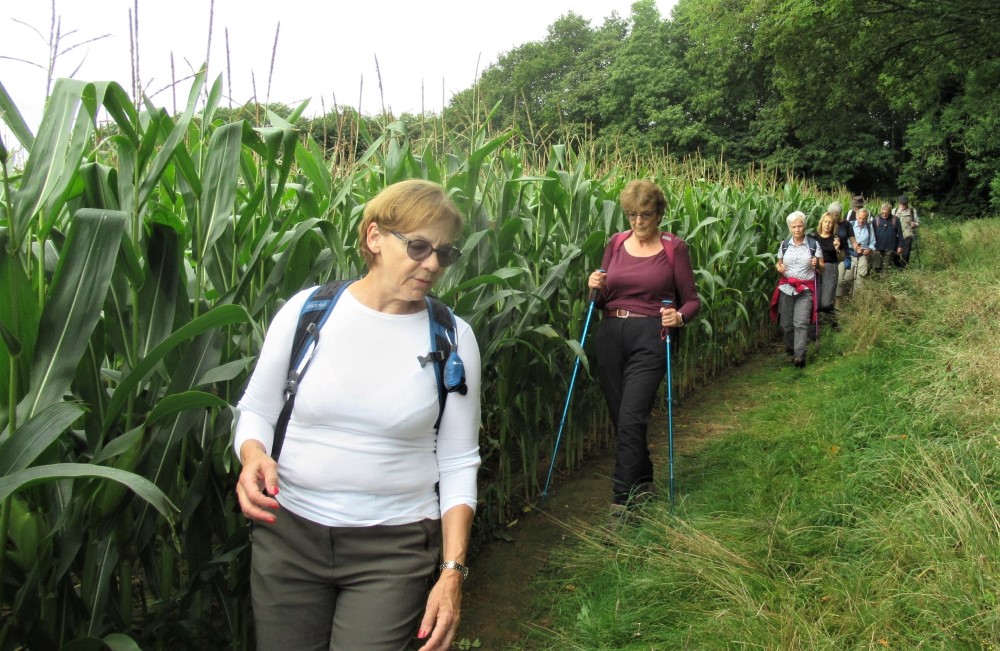 That's much better!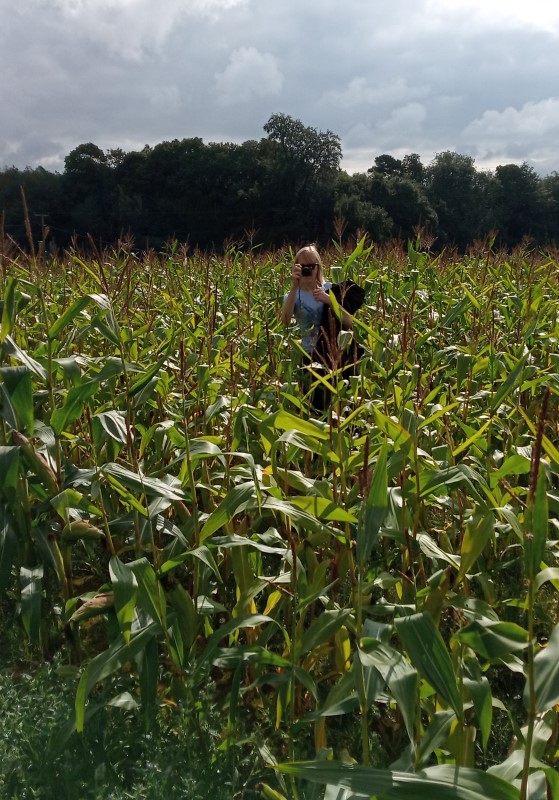 Careful, we're being watched!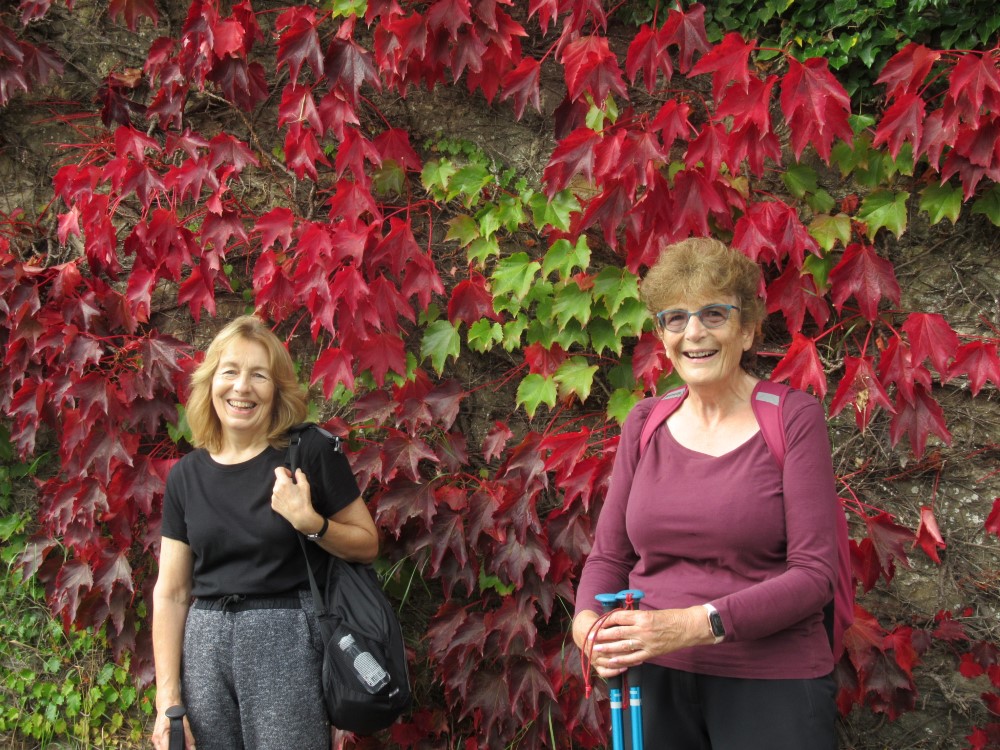 Aha, we've managed to shake off the maize at last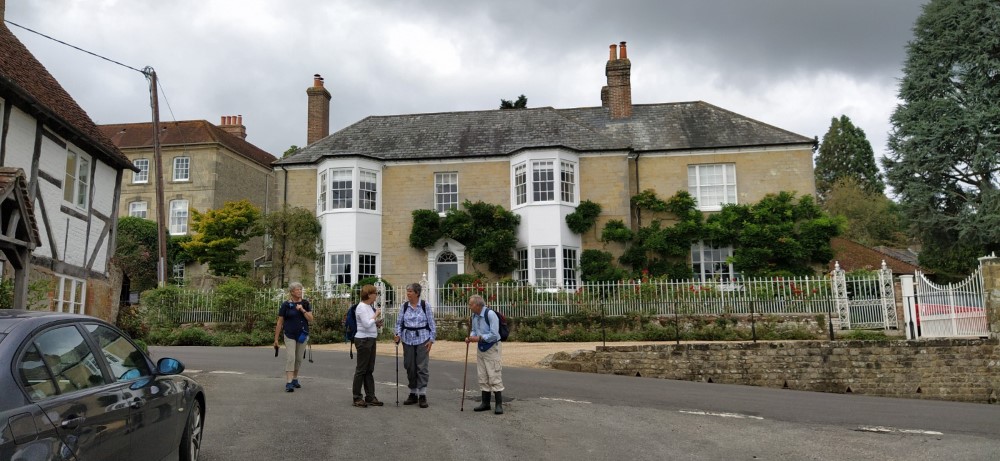 Lodsworth village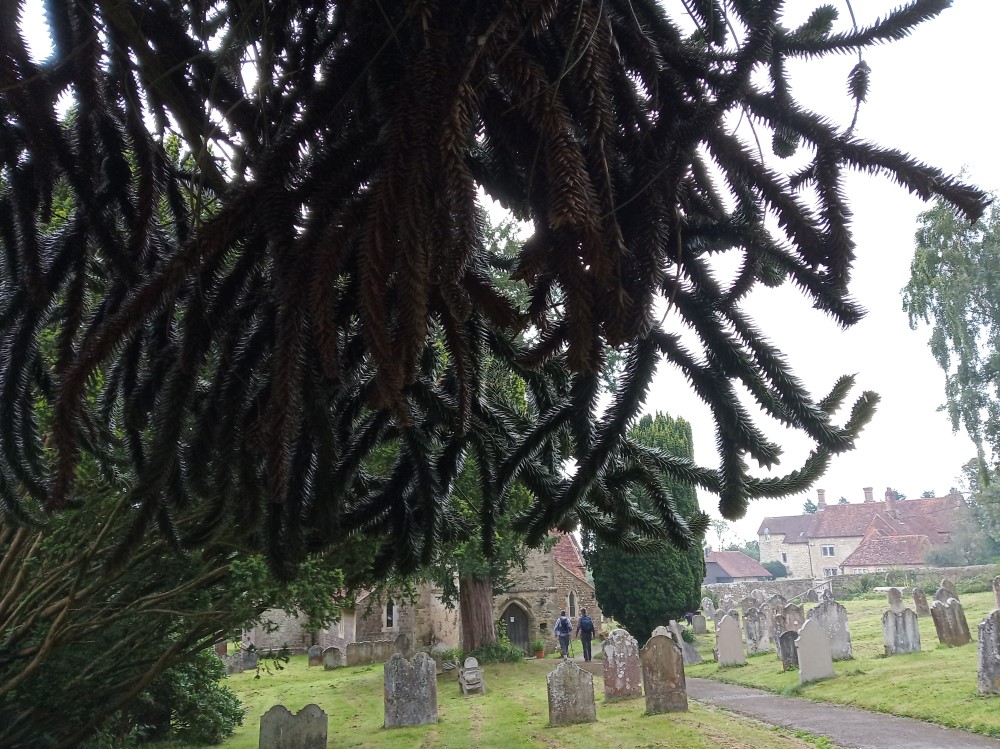 St Peter's Church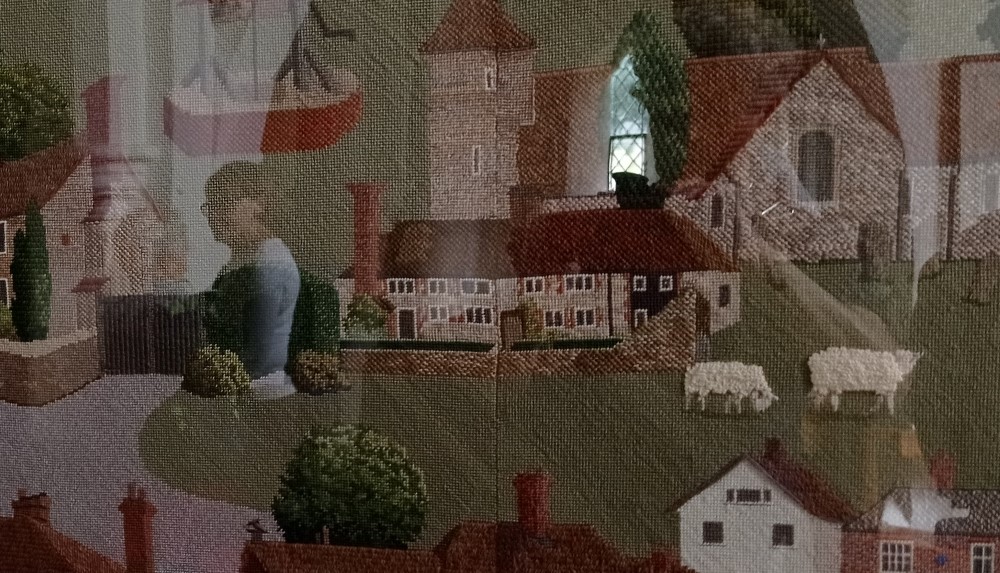 Inside, a huge tapestry depicting houses in the village. The one above is Well Cottage, the lady to the left must be a phantom!
Well Cottage for sale at £1.75m, however, it needs very deep pockets to restore it.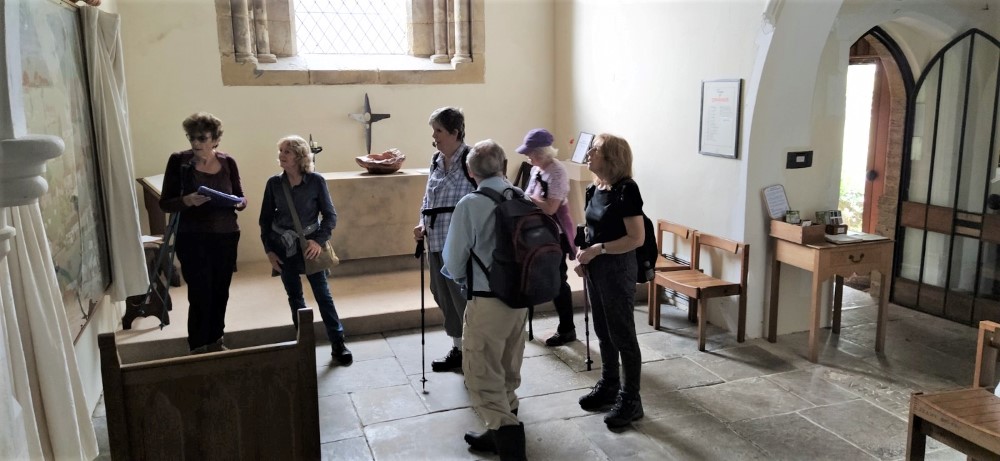 Looking at the tapestry.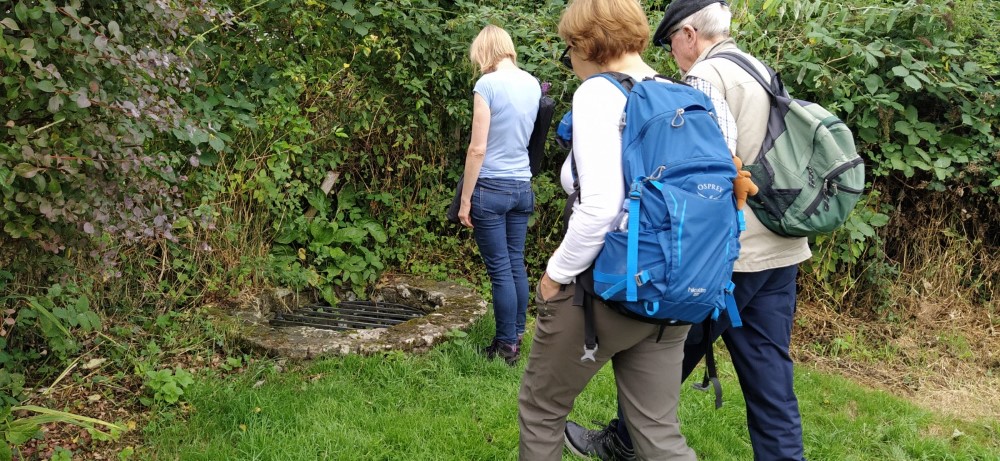 Hidden in a hedge is St Peter's Well.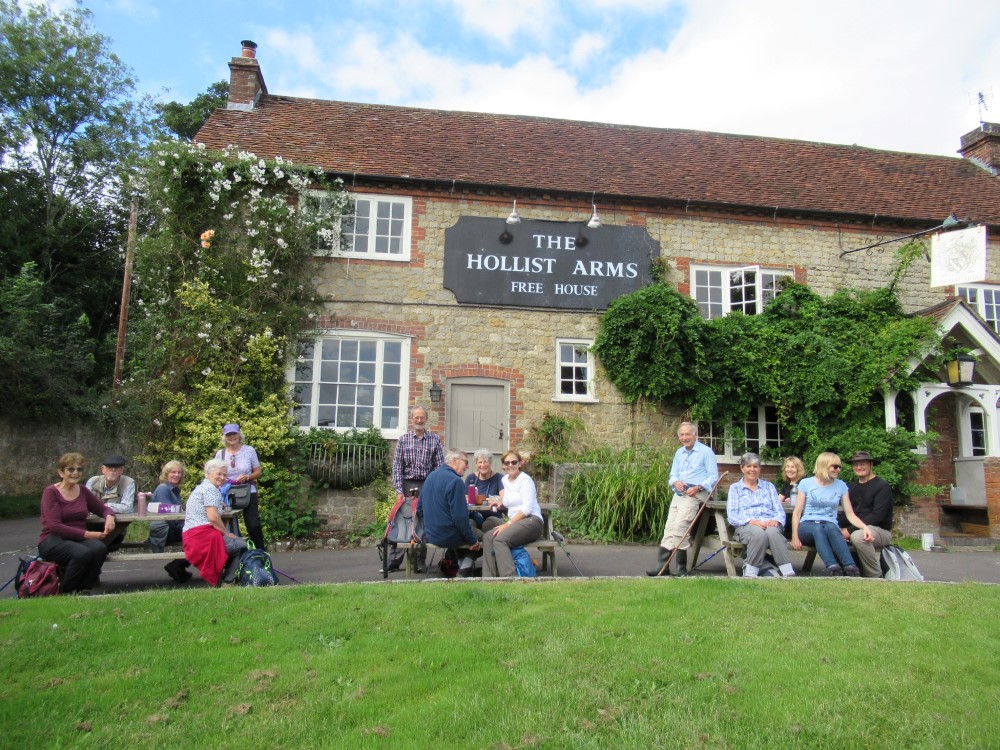 Very good coffee stop where we serenaded a birthday girl in 4 languages!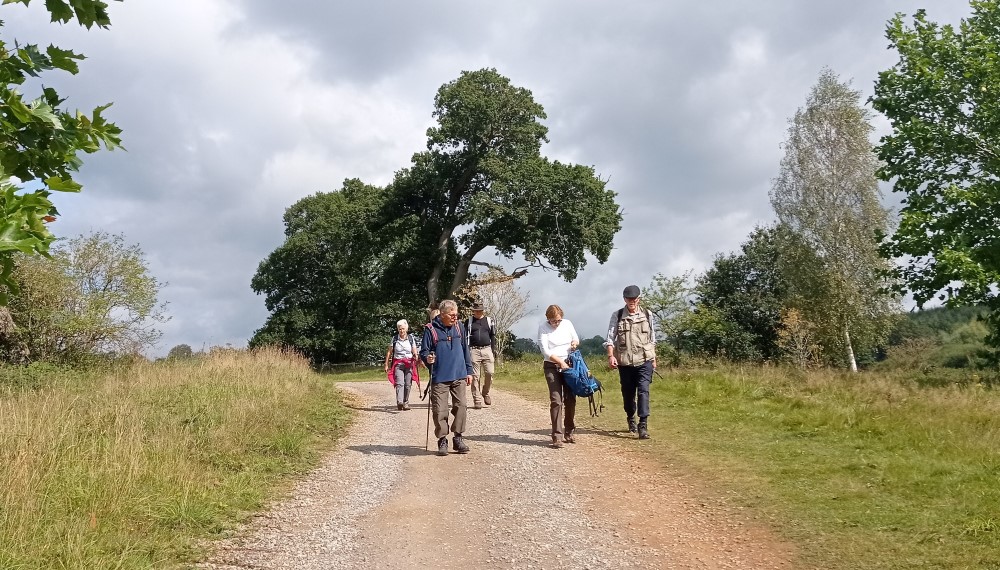 Heading back to Benbow pond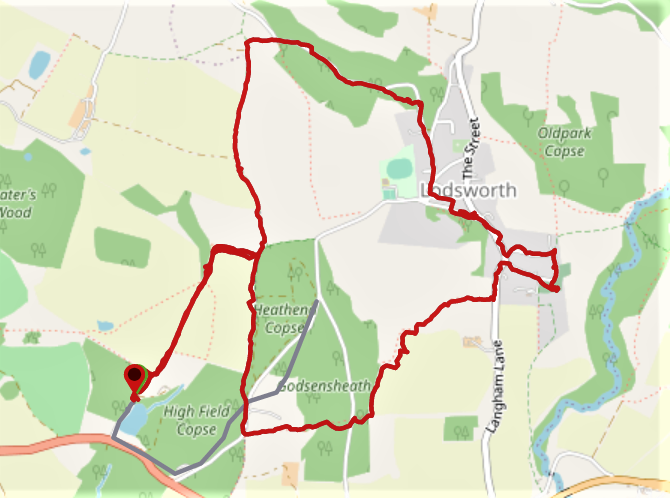 About 5 miles
___________________________________________________________________________________________
___________________________________________________________________________________________
___________________________________________________________________________________________
Peter's group walked from near the Trotton Gate Garage.
---
Celia and Miguel led an interesting walk which was mostly shady - very suitable for a very hot day. It meandered around the commons and rivers near Stedham. After crossing Stedham Common we found ourselves approaching Woolmer Bridge where locals will be aware the footpath is normally wet, whatever the weather. Pre-walk hedge cutting by Celia and Miguel meant we were able to avoid the hazard altogether and reach the bridge with clean feet! Woolmer Bridge was the site of some heavy roadworks, as it appears the tunnel under the A272 needs some repair. After passing through the Severals and Midhurst Common, we crossed the road and took the river walk back to Stedham Mill, having a break on the way as soon as we could find some decent shade. After another stop at Stedham Mill we carried on along the river to eventually reach Stedham Lane before taking a path to The Hamilton Arms, where some walkers enjoyed a tasty lunch.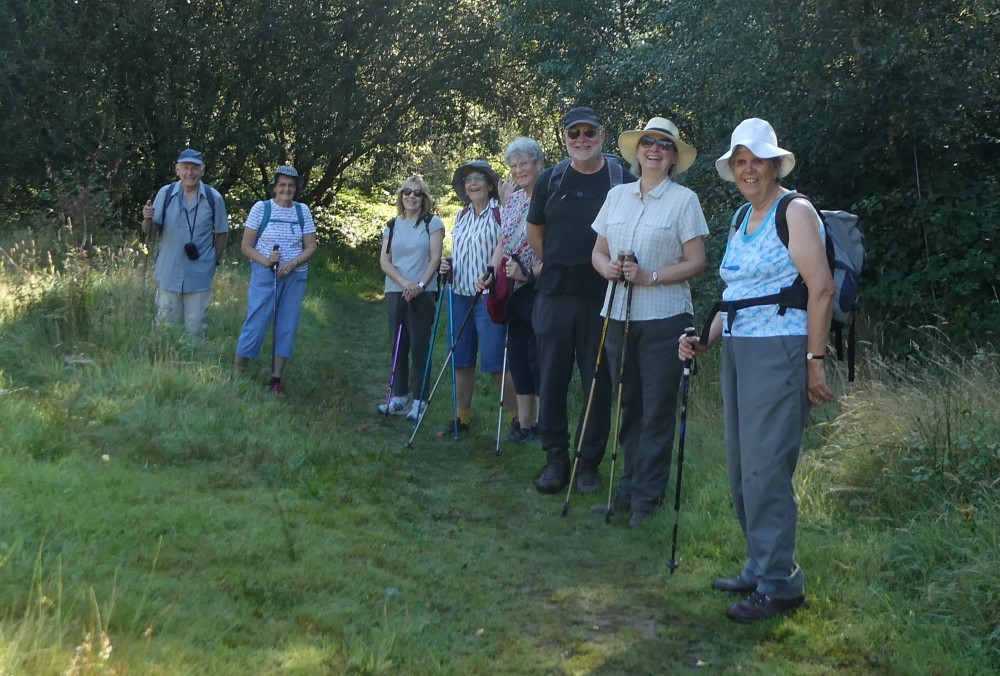 Stedham Common starting out.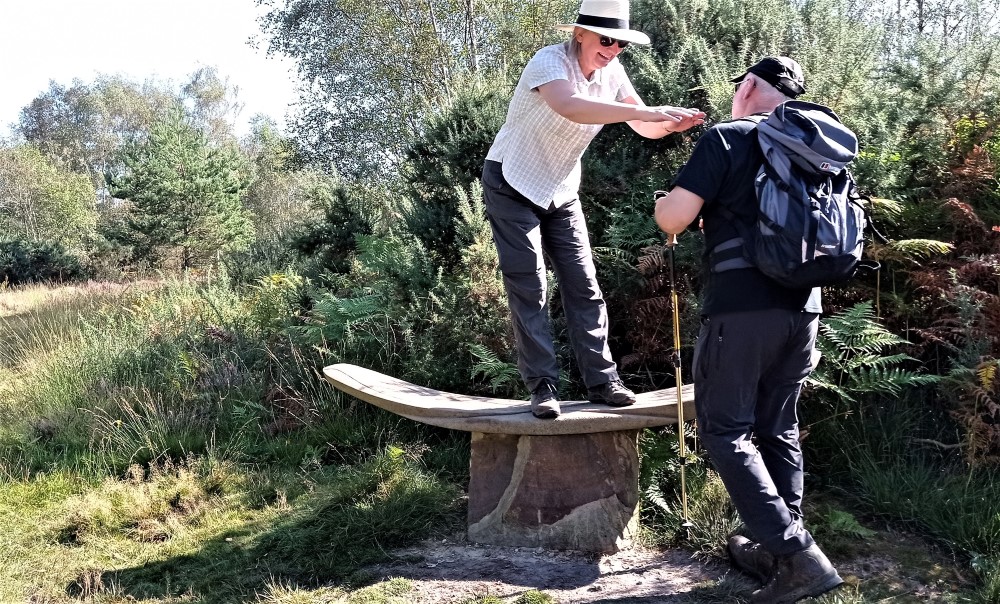 Special coaching is necessary to learn surfing without water.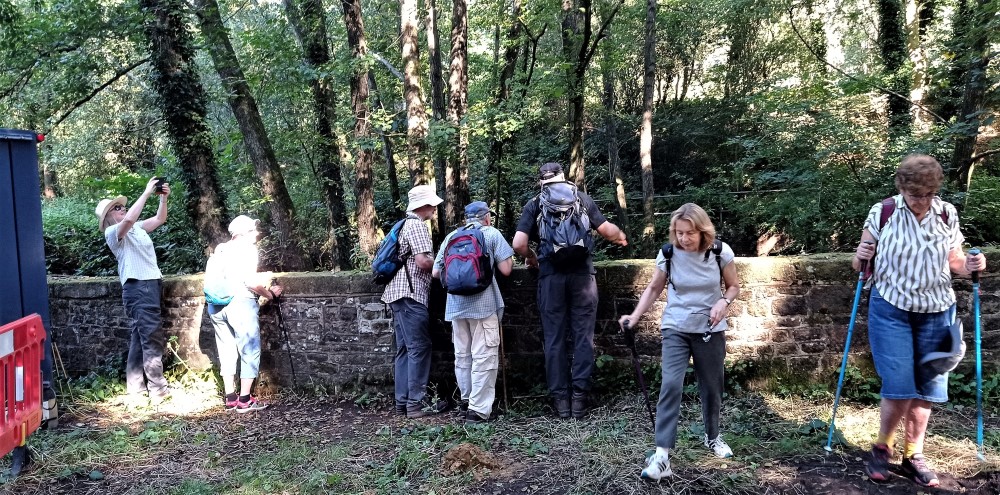 Some people are just not interested in the major repairs under the A272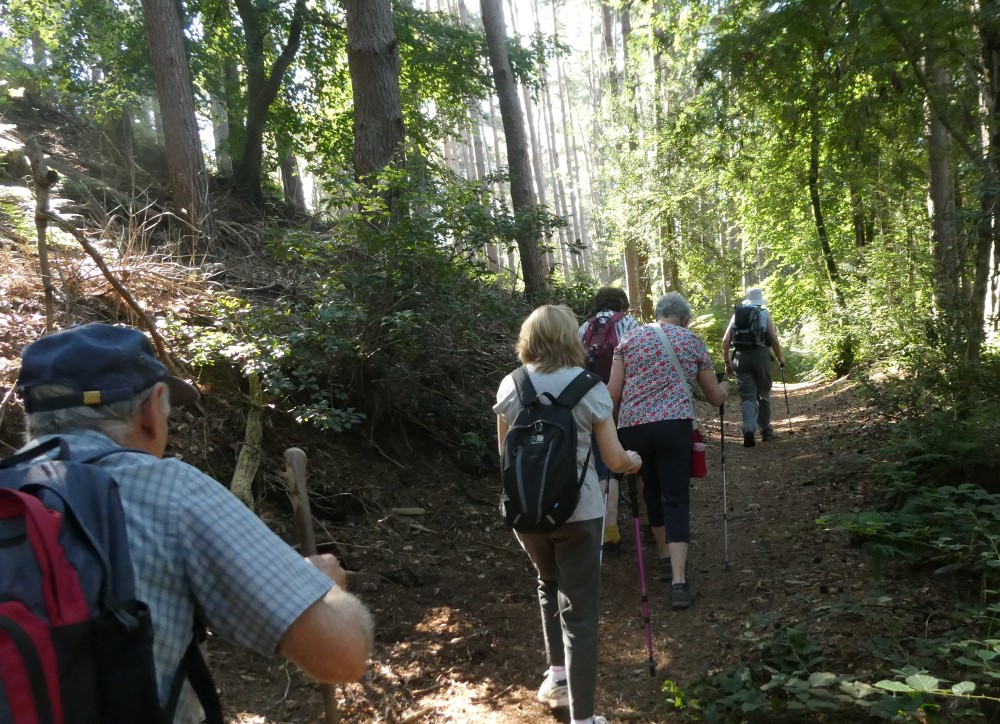 Heading up towards the Severals.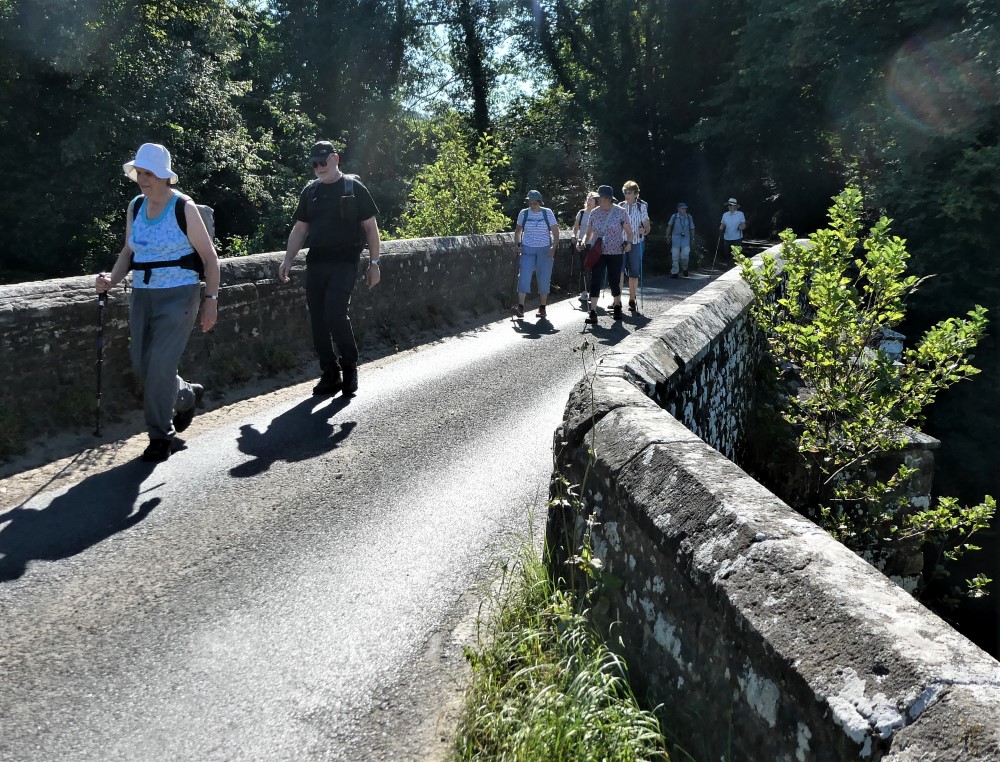 Woolbeding Bridge, a 15th or 16th Century scheduled monument.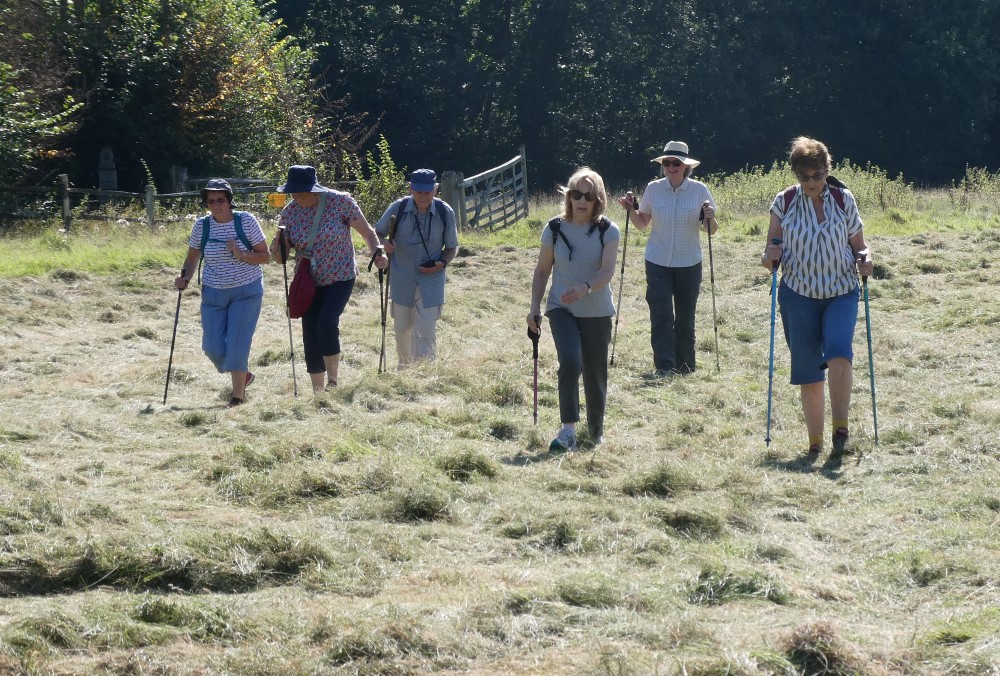 Tramping through the hay on The New Lipchis Way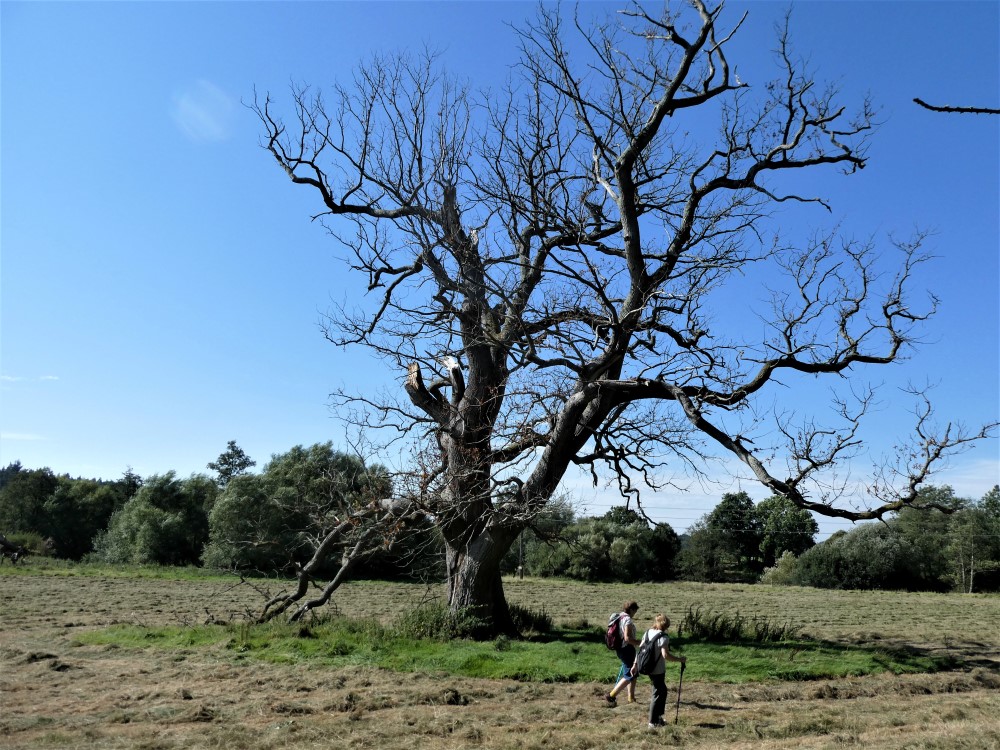 This oak has seen better days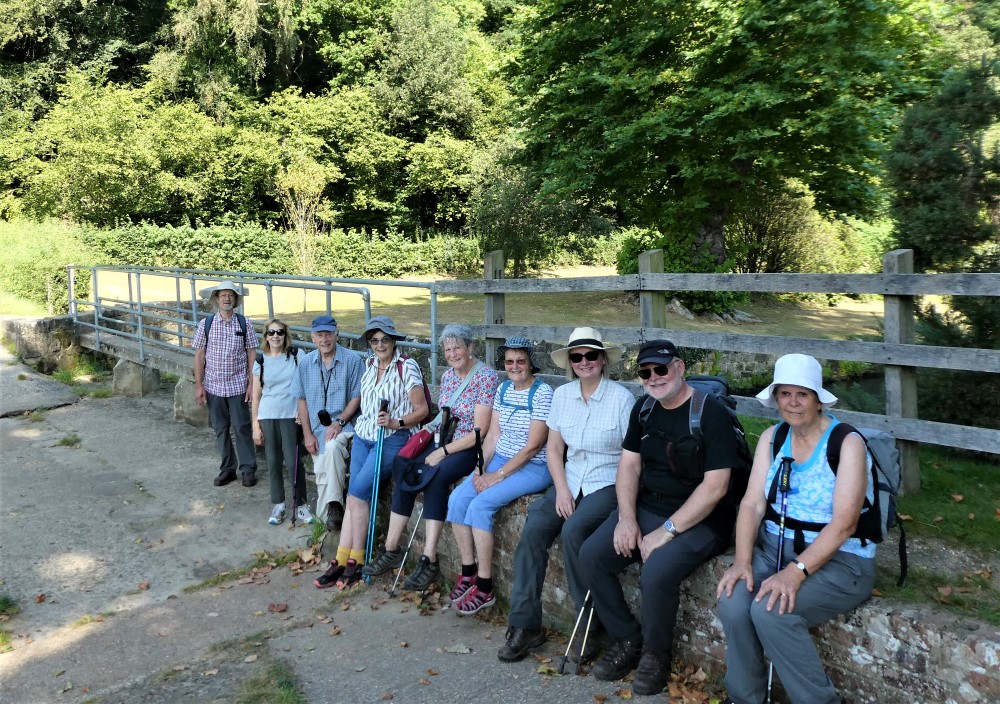 Stedham Mill Bridge rest stop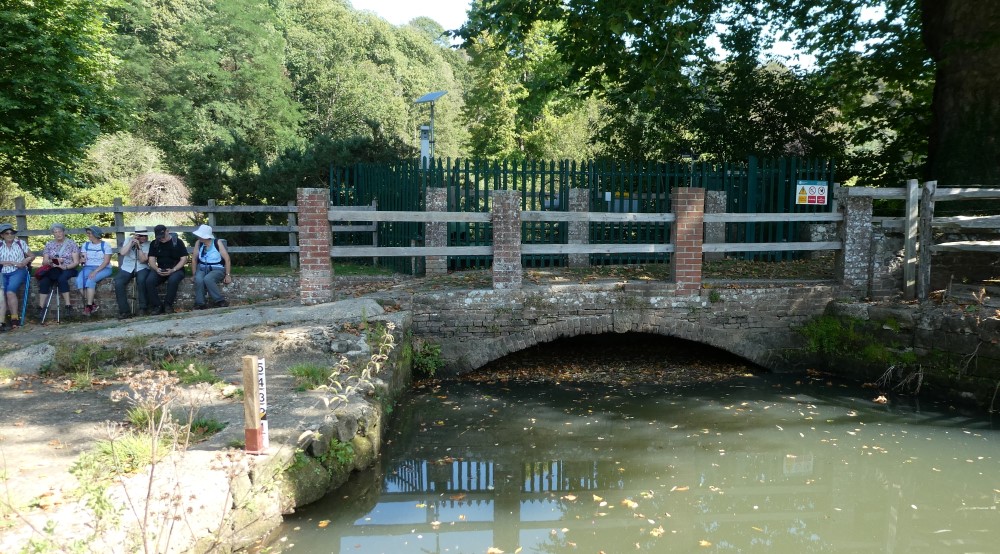 Mill Bridge with a keystone dated 1826, the same year the world's first steam passenger railway was authorised.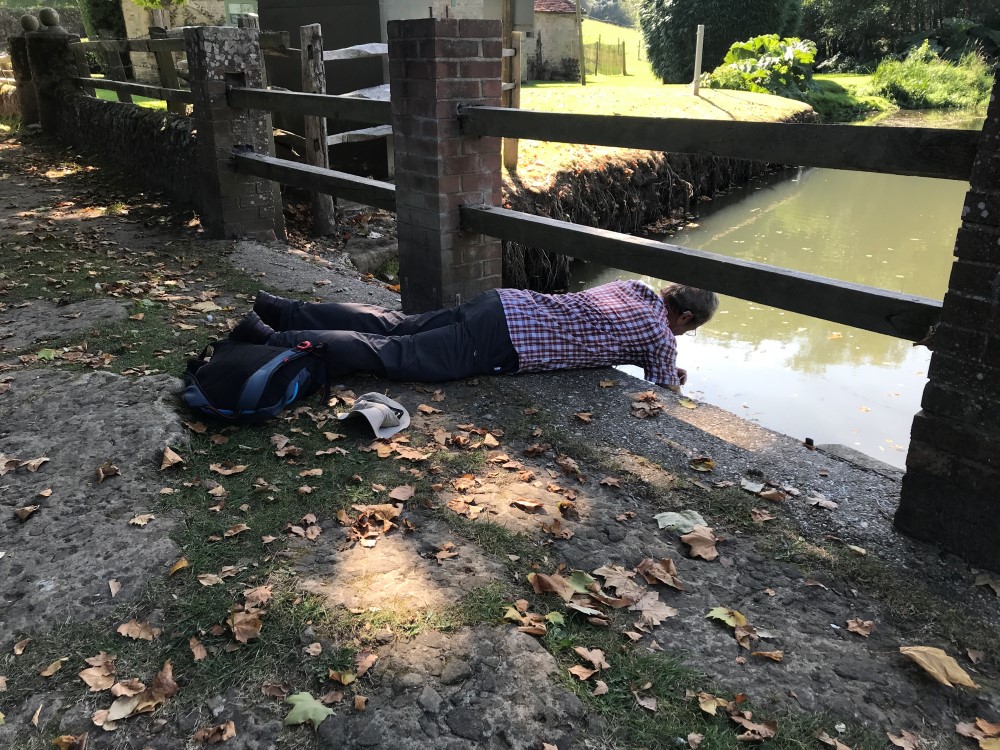 Just checking keystone dates - 1826 AUG(ust?)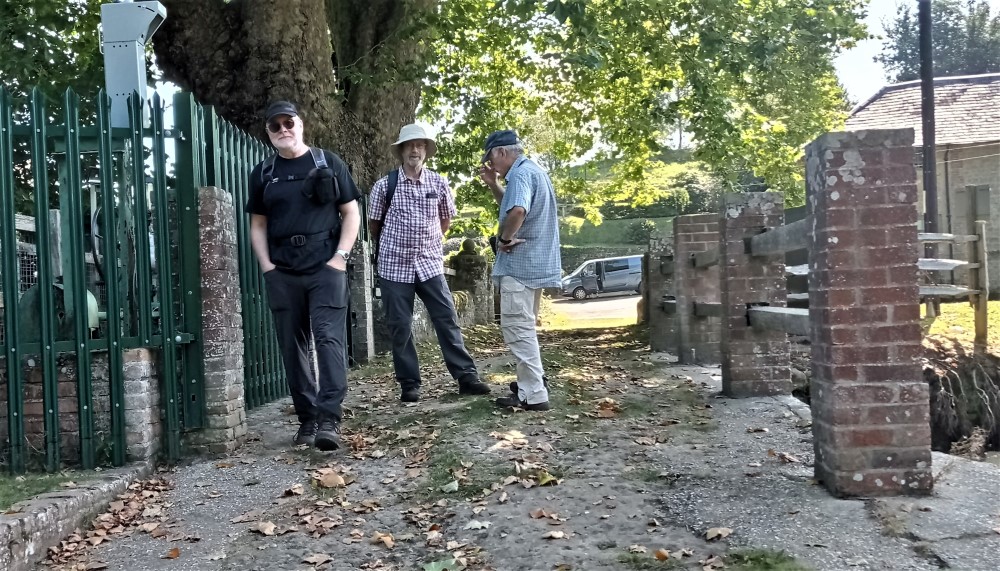 Three wise men?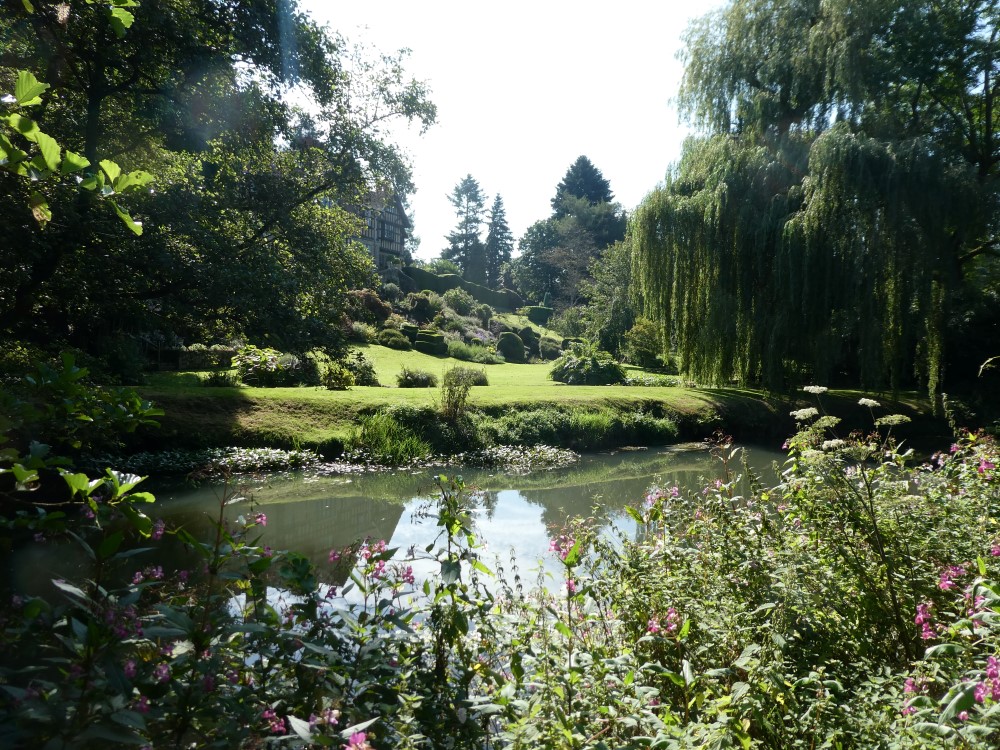 Stedham Hall gardens
Pretty cottages of Stedham village.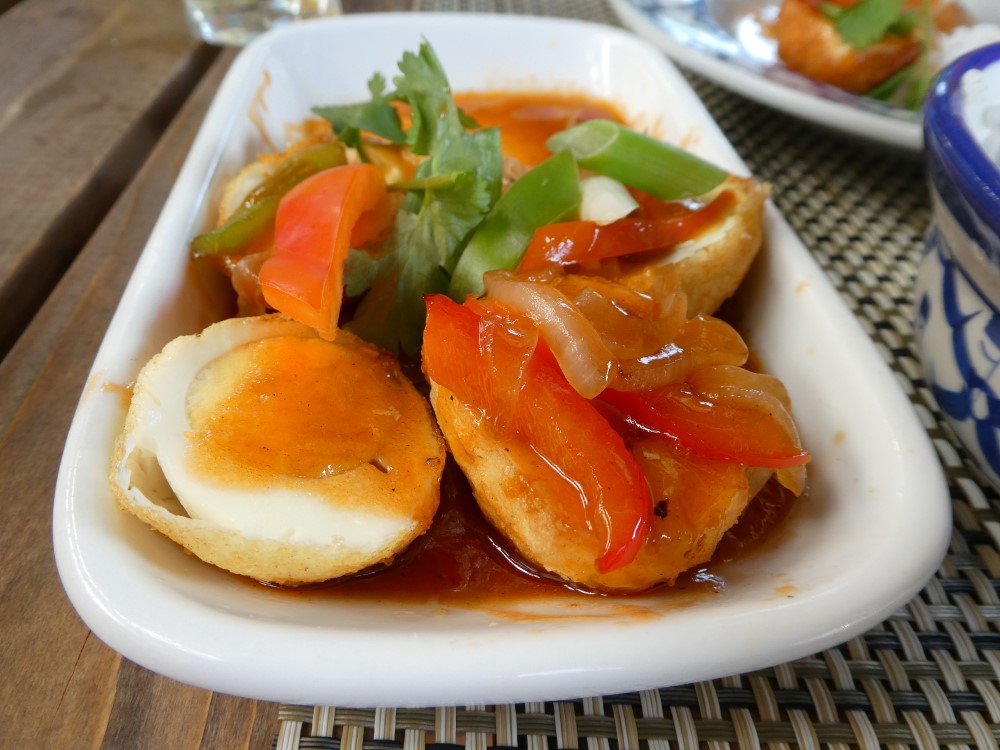 KHAI LUK KUEY otherwise known as Son-in-law's Egg.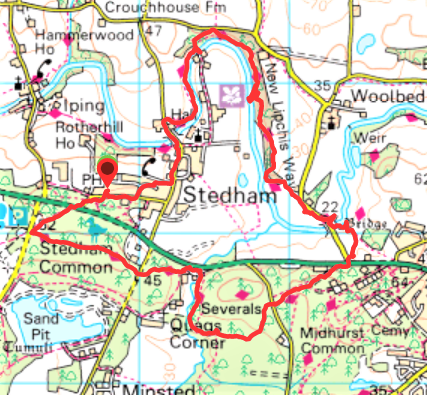 About 5 miles
---
Catherine organised a lovely walk of just over 5 miles.Ten people walking from Lords Piece car park followed the Serpent Trail to Sutton. Weather was ideal and the ground was dry. Coffee break was in Barlavington Church grounds with plenty of seats and a large herd of very young calves (2&3 weeks old) kept us amused. After refreshment and a quick look in the Church, we continued to Burton Park, stopping to admire beautiful views, some really old yew trees and then guess what, a second coffee stop, Catherine had even organised logs to sit on for this stop before we made our way back to the cars with an optional lunch in the Badger pub. Five and half miles of delightful walking.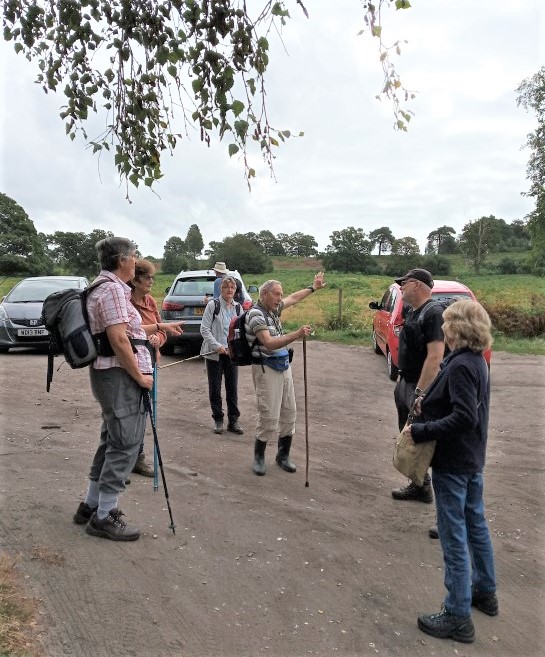 Are we going that way?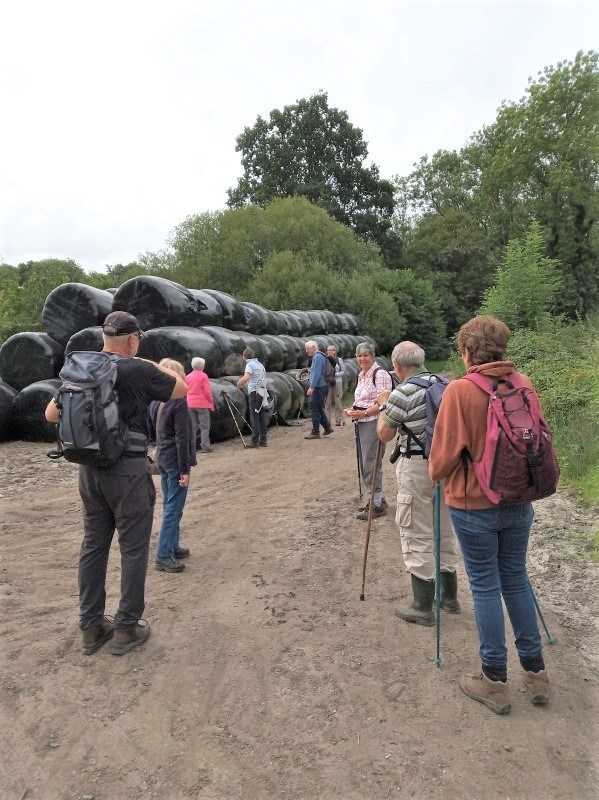 Ah, that looks a better way.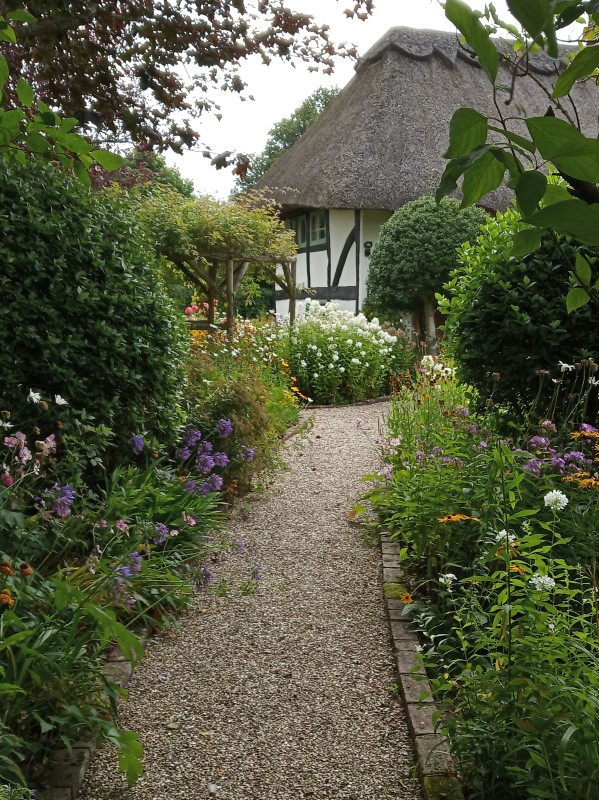 Pretty country cottage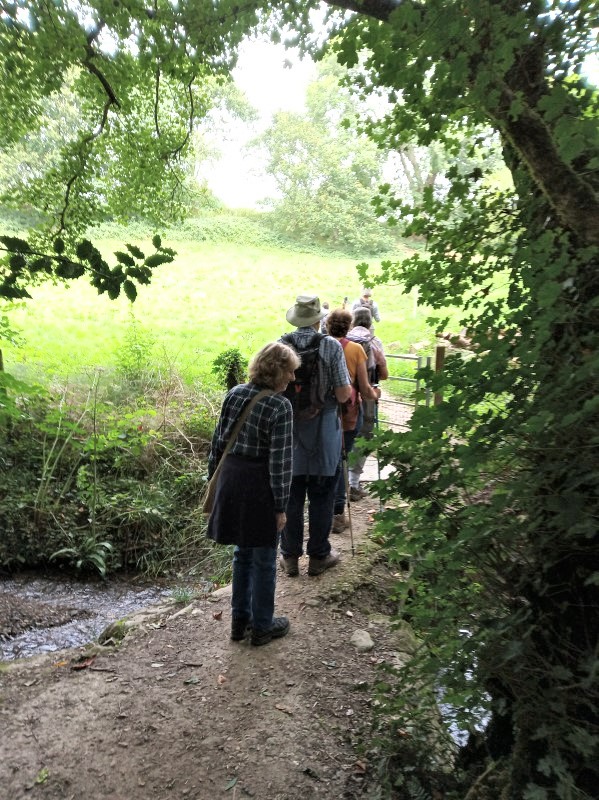 Filing through the gateway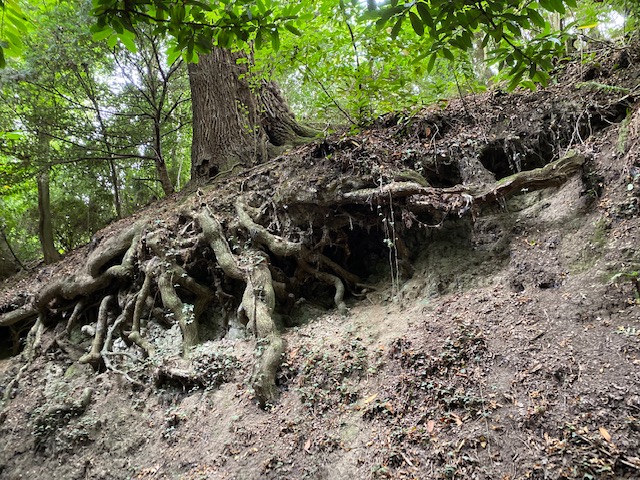 Just about hanging in to that bank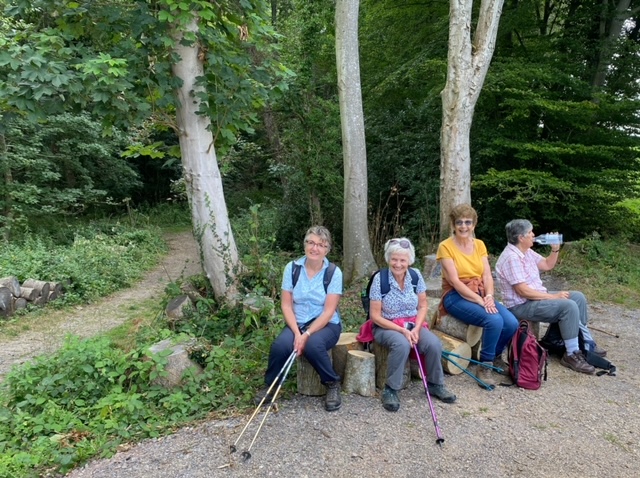 Time for a break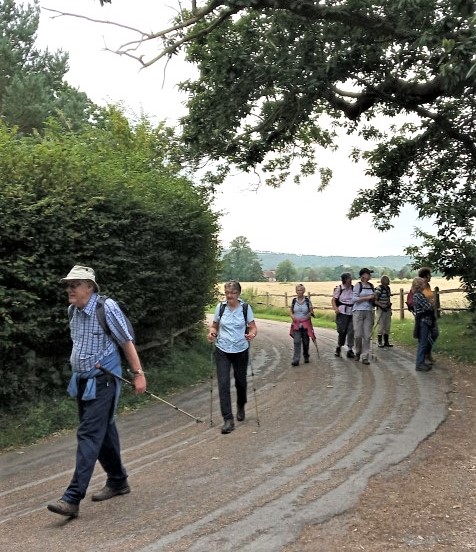 Striding on
.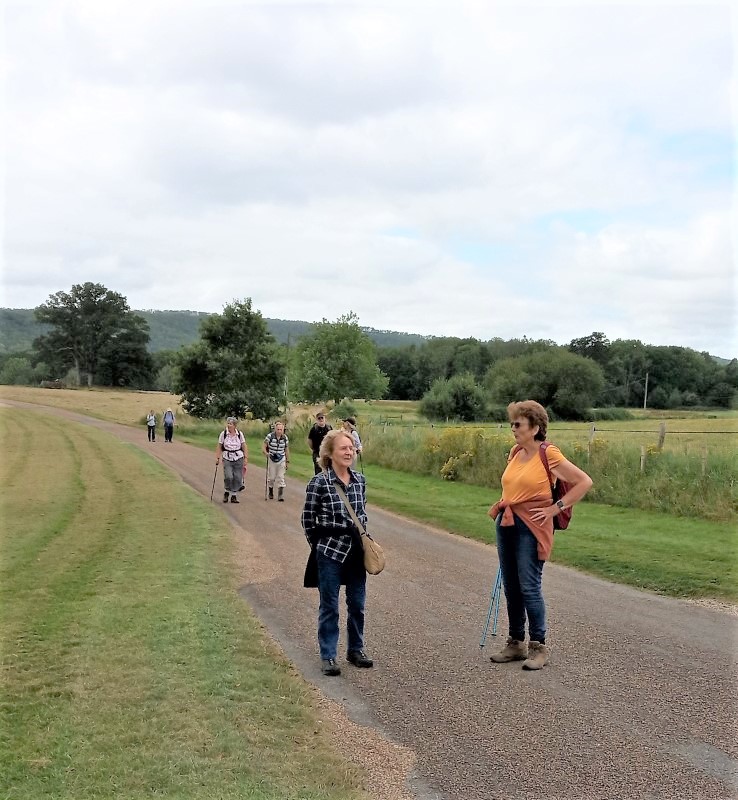 Nice pathway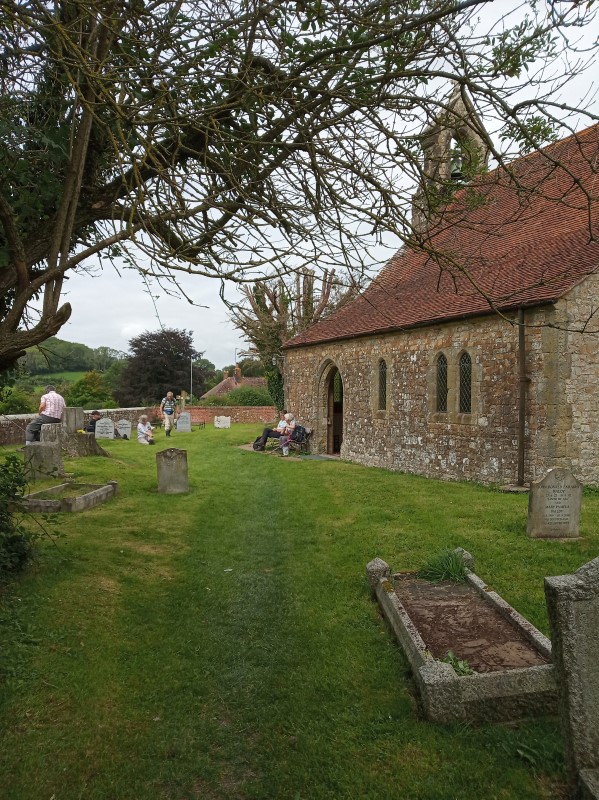 Church stop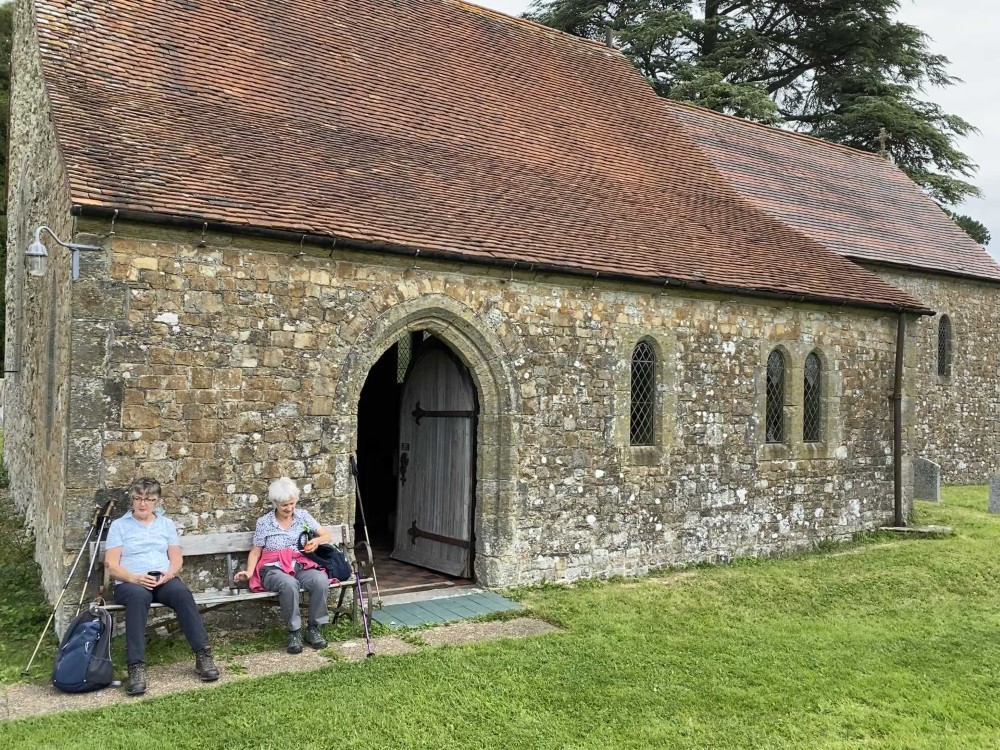 Nice seat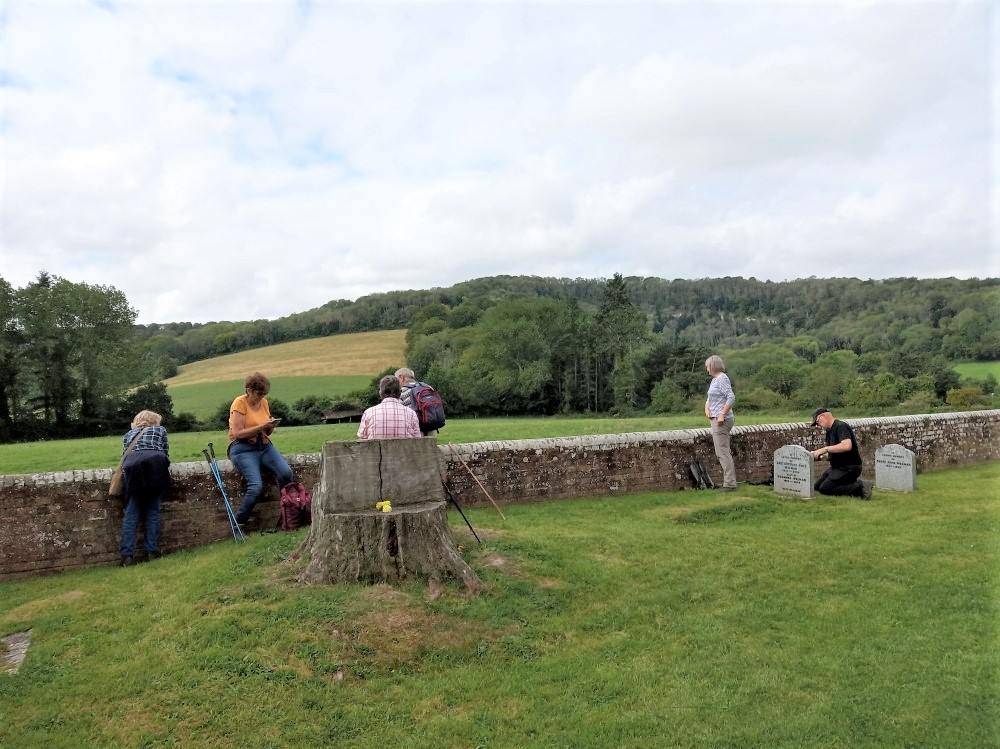 Plenty of room.
Do you like my earrings?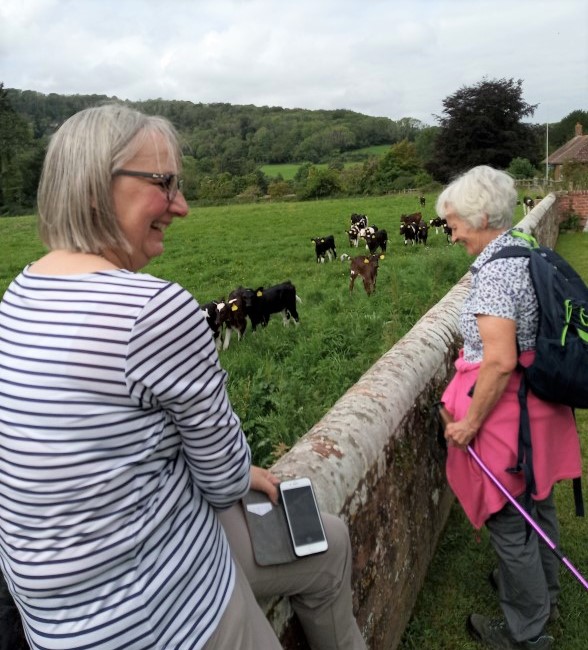 Honourable leader.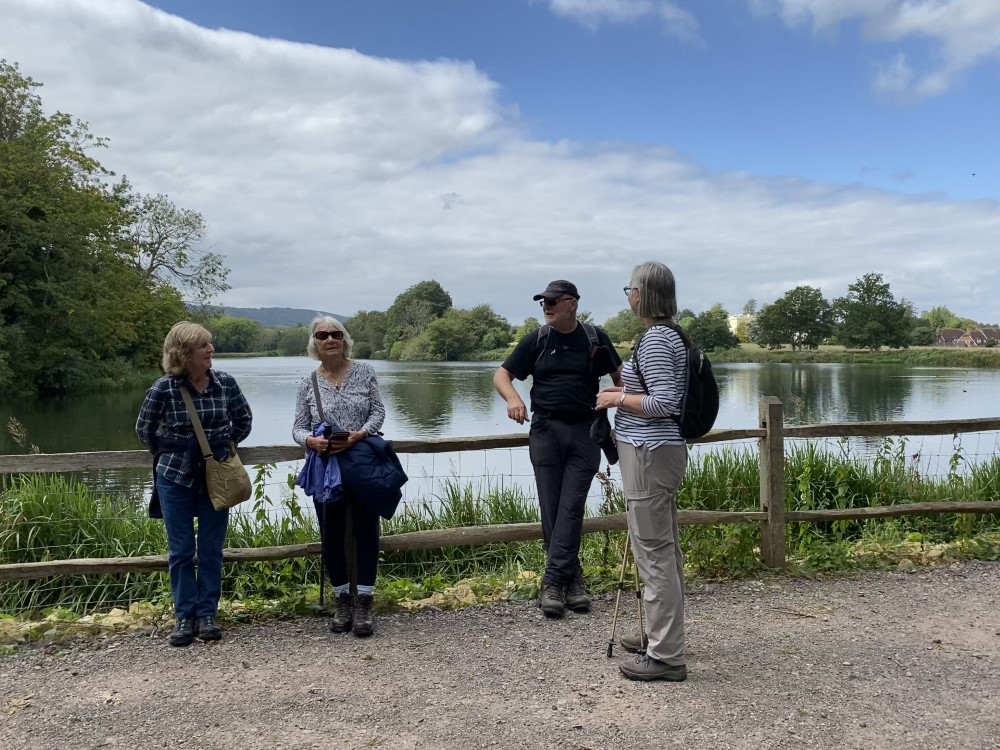 Pond break 1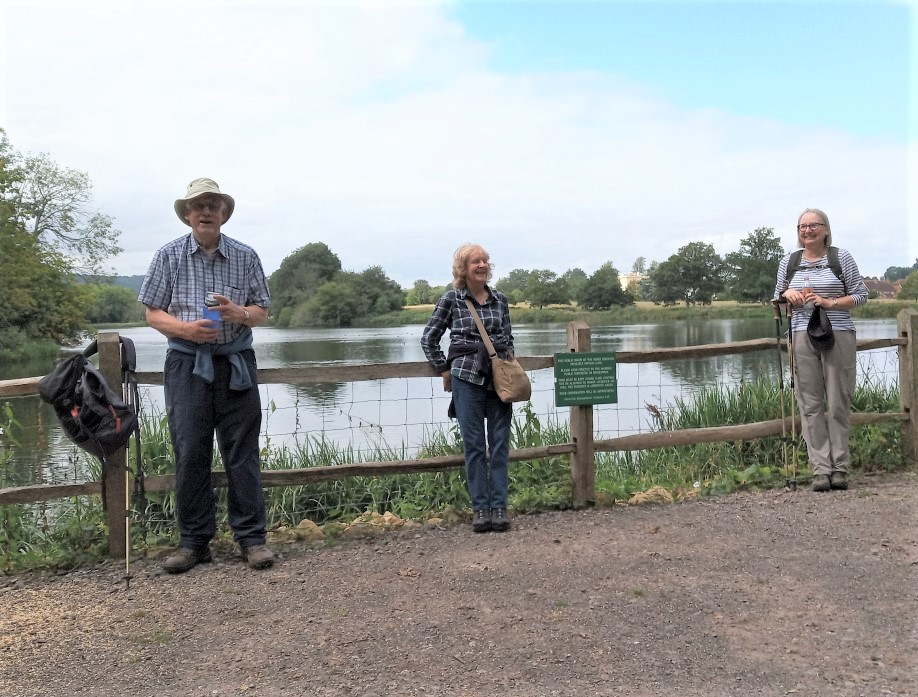 Pond break 2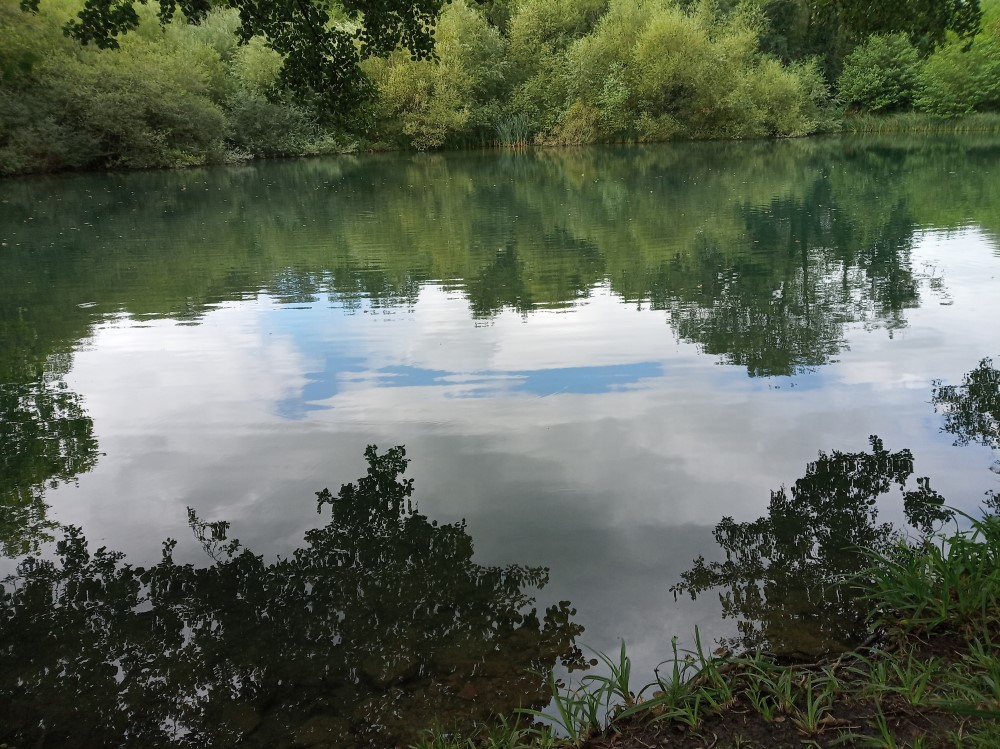 Upon reflection.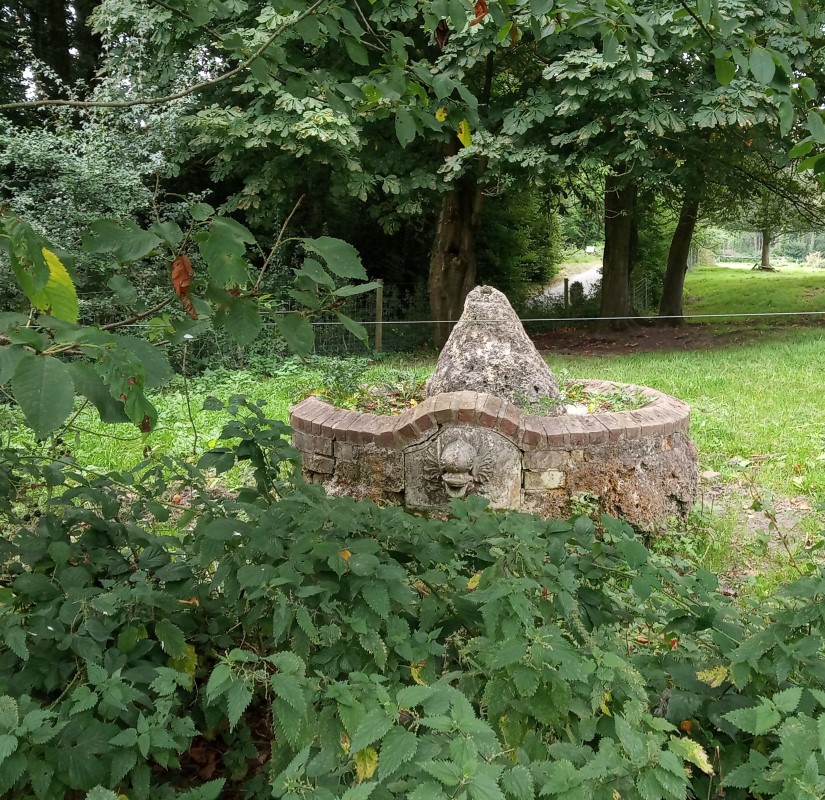 Fish pond.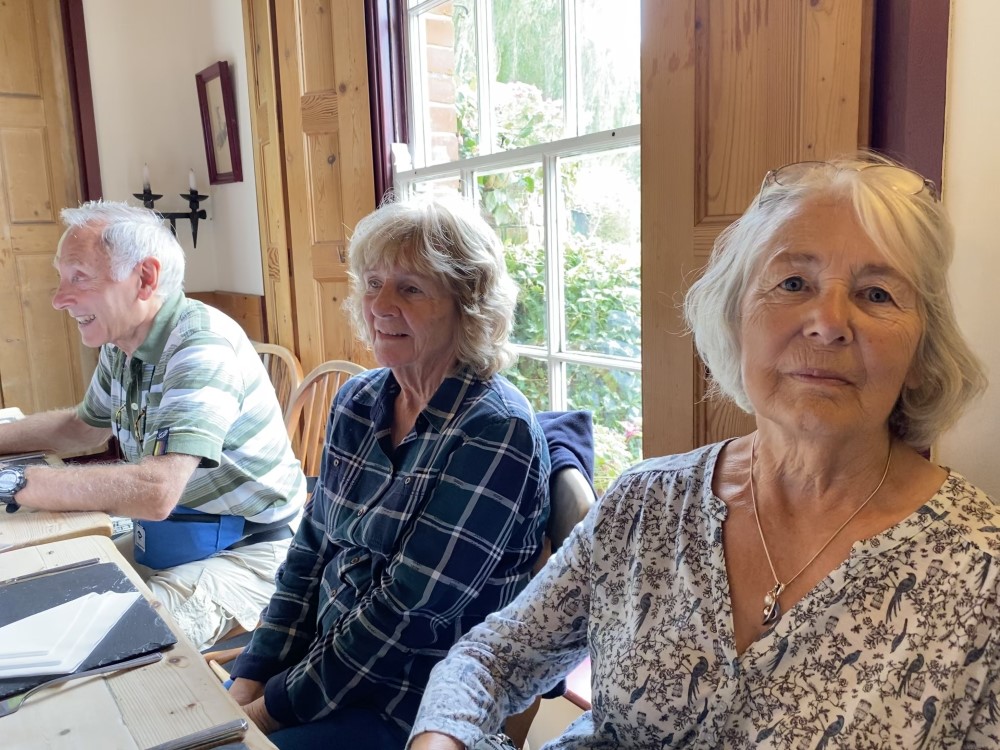 Lunch at last!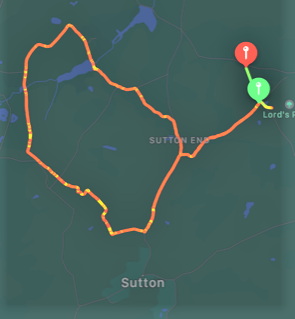 Abouit 5.1/2 miles.
---
Peter's bubble walk was in the Black Down area on the West Sussex/Surrey border, (the highest point in the South Downs National Park 280 mtr.), along the Serpent Trail to the Temple of the Winds. Constant stunning views in all directions. Good easy walking along lovely heather lined paths, the weather was perfect for such a pretty walk.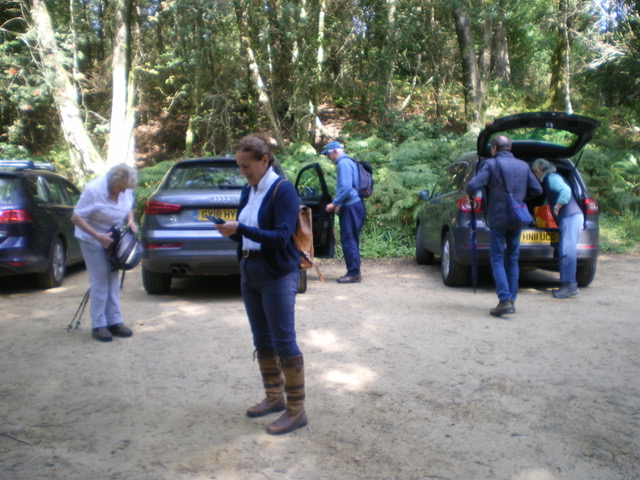 Getting ready to go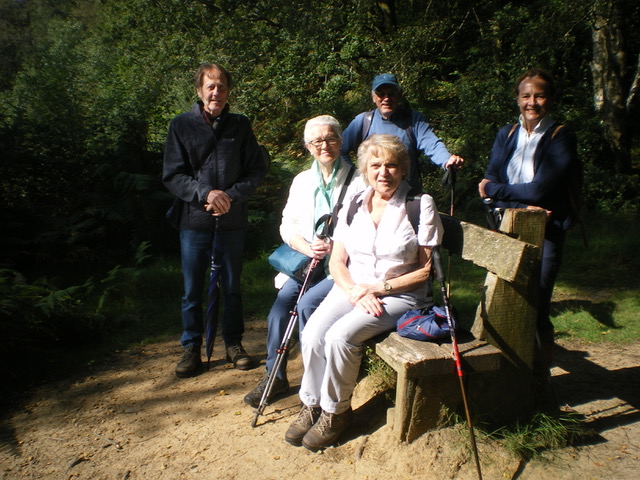 Mini break for photo shoot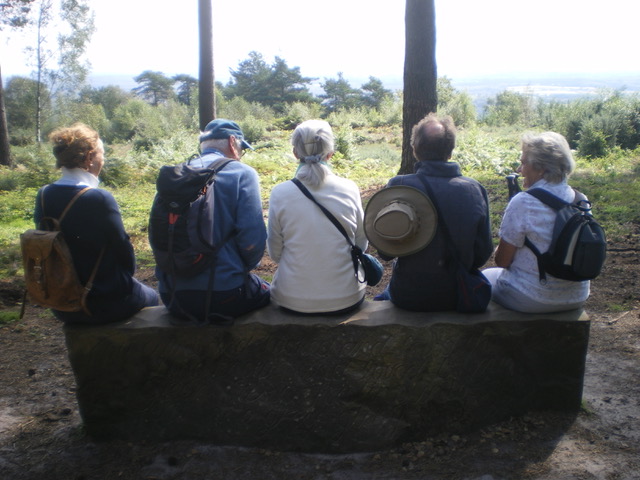 Admiring the distant view.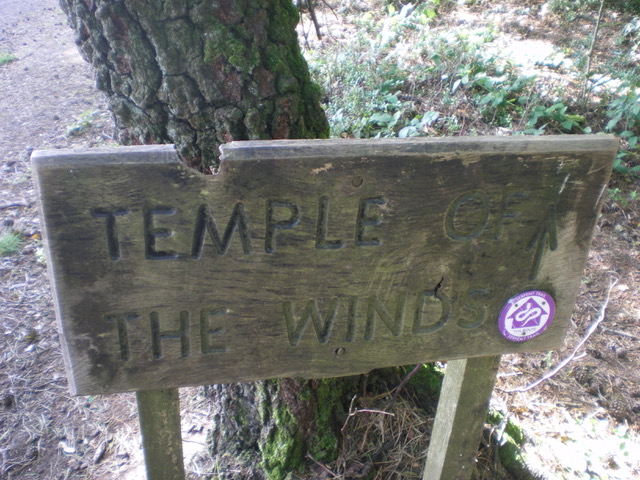 It was a bit windy here!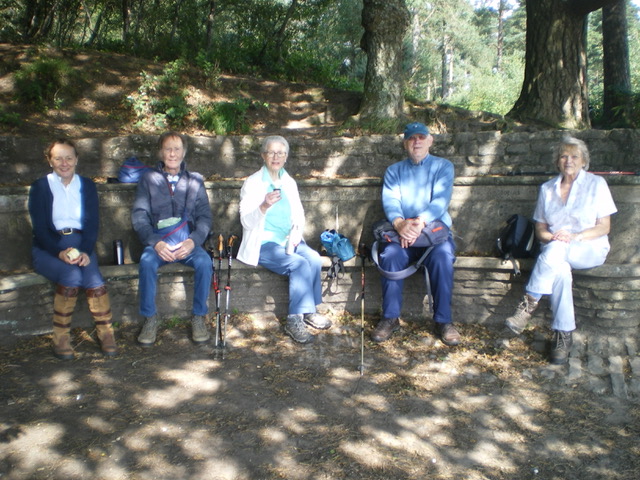 Coffee break at the Temple of The Winds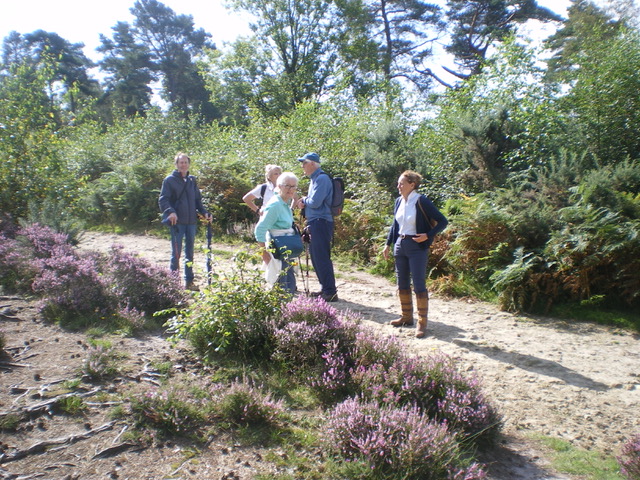 Stop for a chat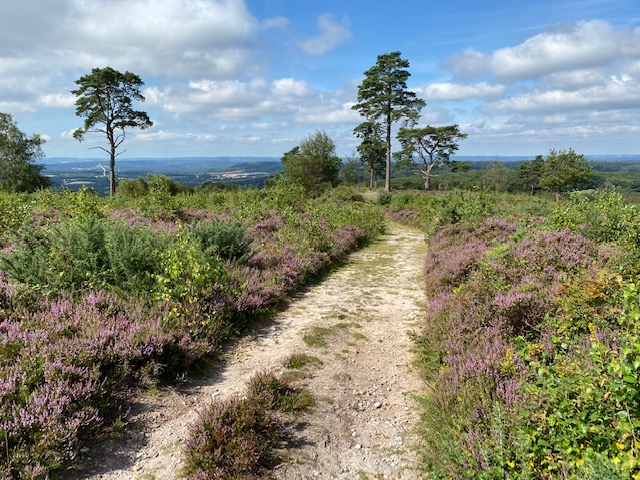 Heather looking it's best this time of year, and covered in buzzing bees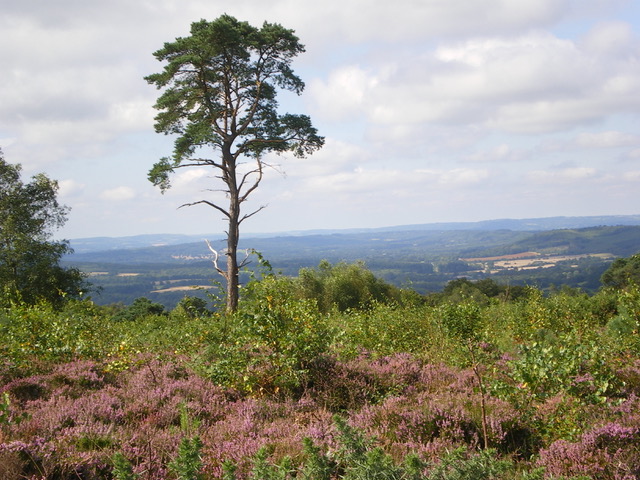 Another exceptional lovely view looking?? clue in next photo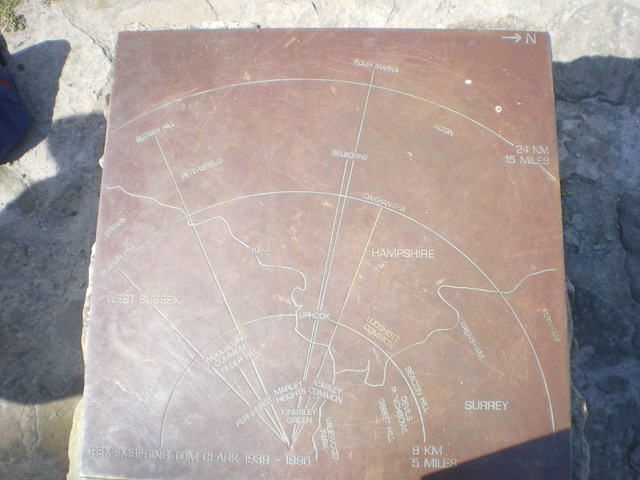 Interesting information plaque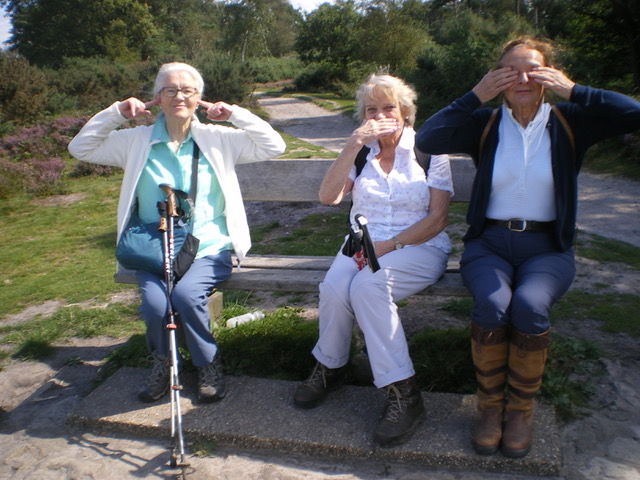 What are these monkeys up to?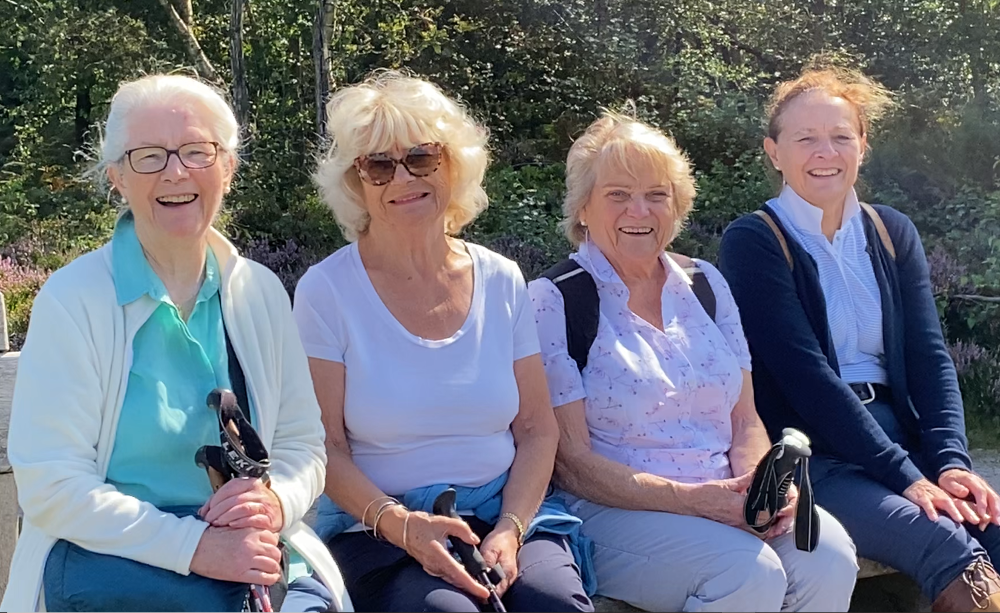 Even the photographer got snapped!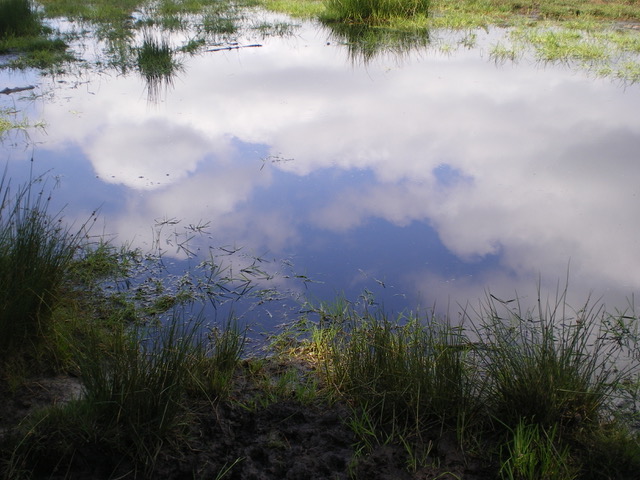 Reflections of the sky in still water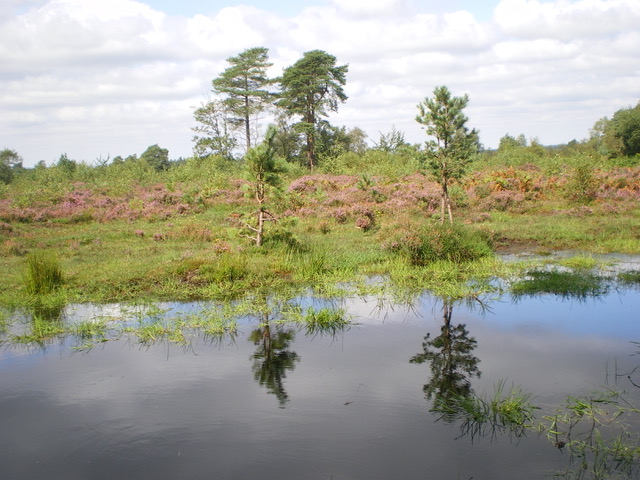 Reflections of the trees in still water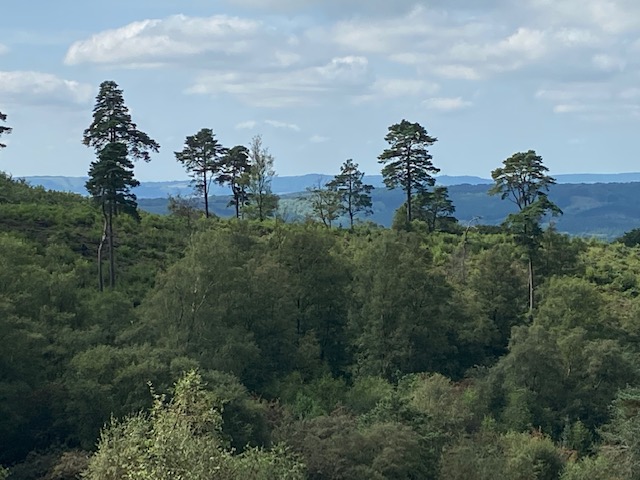 Final stunning view looking?
____________________________________________________________________________________
____________________________________________________________________________________
____________________________________________________________________________________
The other group were down below in the valley hunting for an ancient furnace site. As we approached the site the footpath was closed and we had to take a Permissive Path. After finding some furnace slag in the stream our walk leader realised he had missed a turn in the path. Hidden by Himalayan Balsam was the path that eventually led to our Coffee spot, close to the furnace site. Scores of furnaces, scattered throughout the Weald, produced cast iron, many for the manufacture of cannon. Nearby was one of the best preserved sites at Furnace Pond. Recent flooding had caused much damage to the second sluice, fortunately not affecting the furnace site, but no access was permitted. There are open days on 11 and 12th September - see Fernhurst Furnace Open Days . Our route took us through Lower Lodge Farm and eventually onto a footpath parallel to Vann Lane. After several stiles we eventually reached the Car Park where a picnic was enjoyed by all. The walk was around 4.1/2 miles .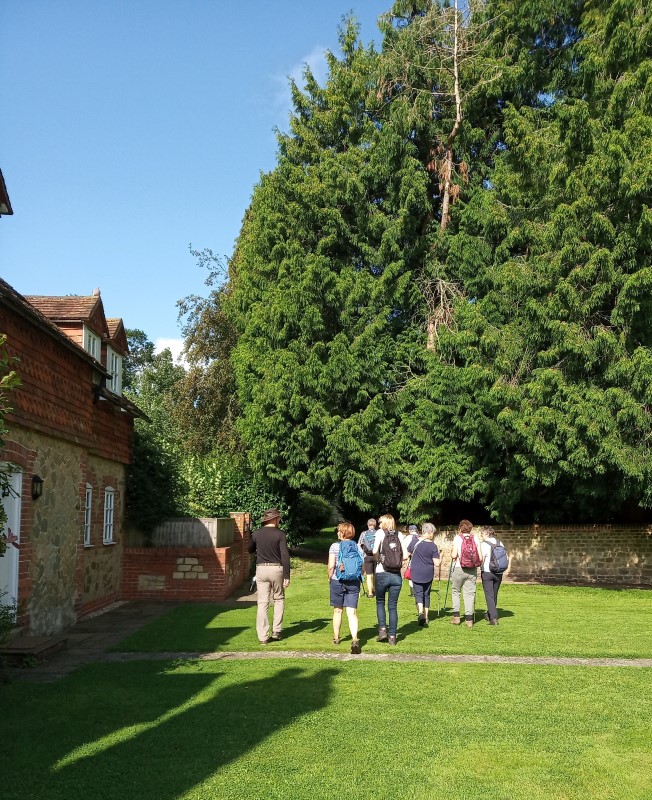 Leaving the Green, heading for the church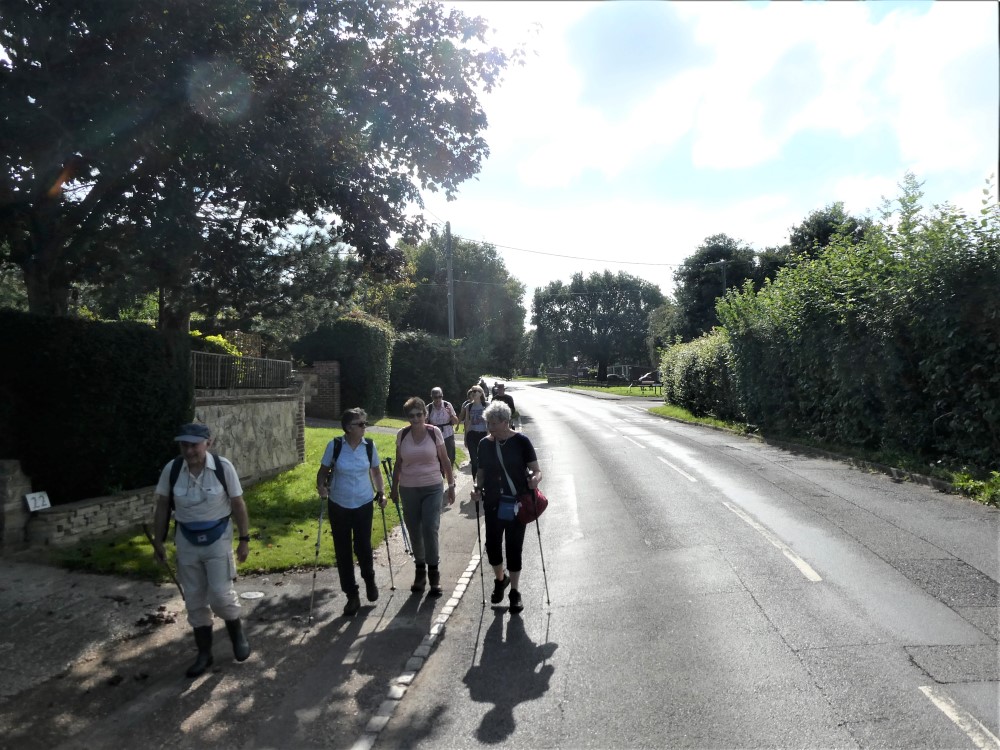 Vann Lane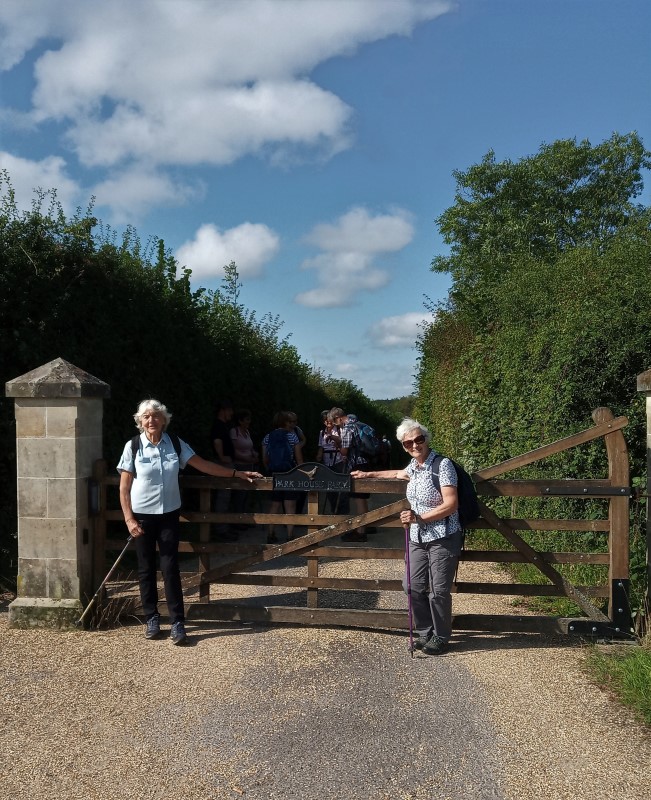 Park House Farm 1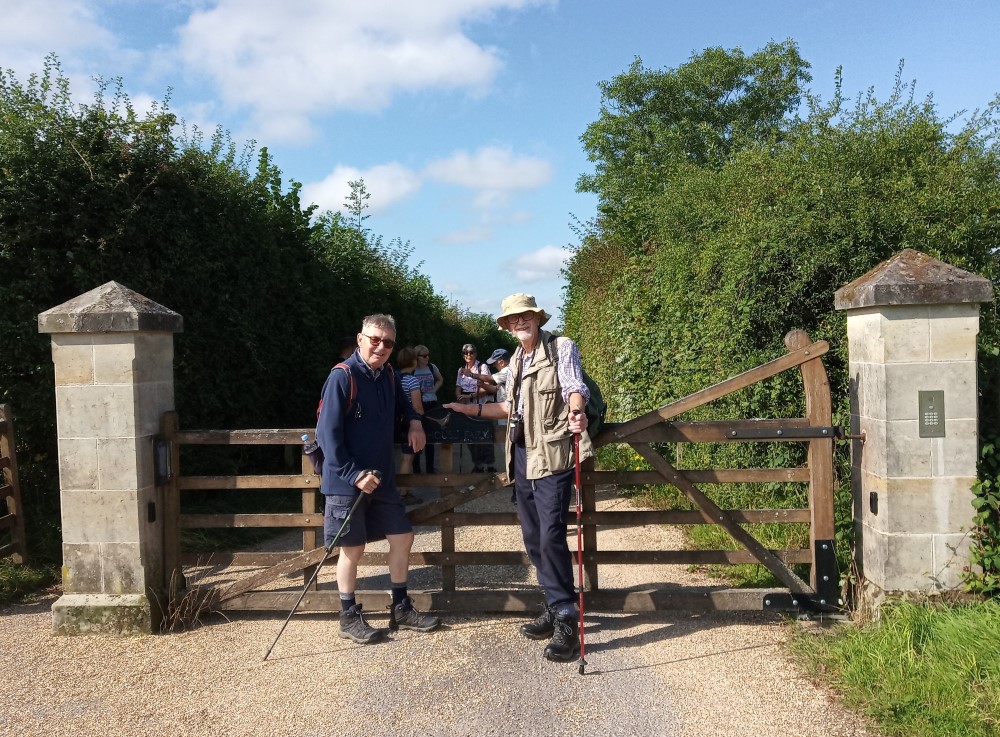 Park House Farm 2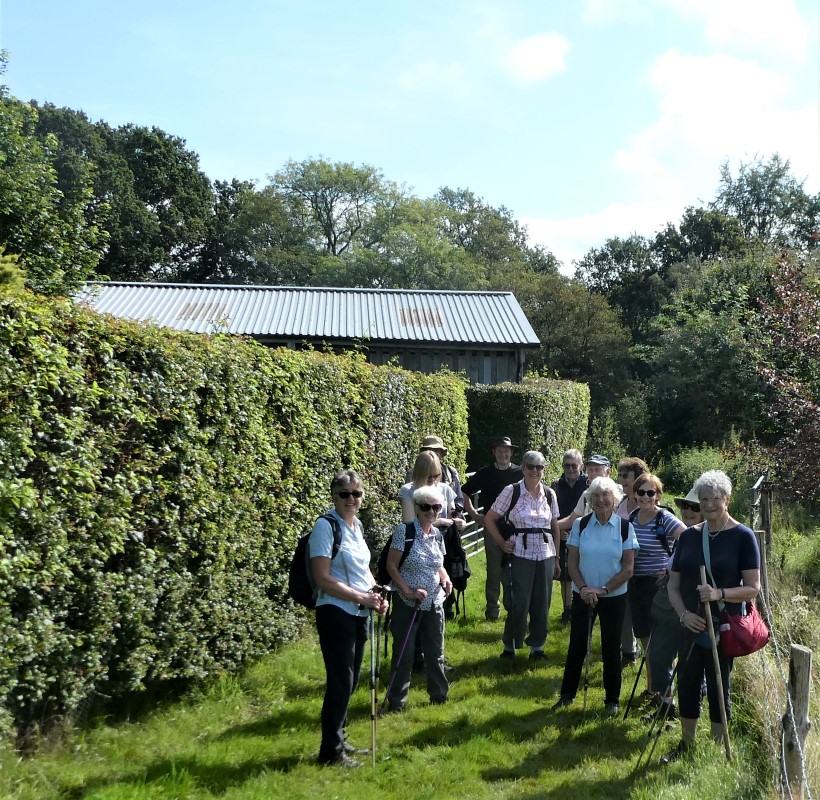 Back of Park House Farm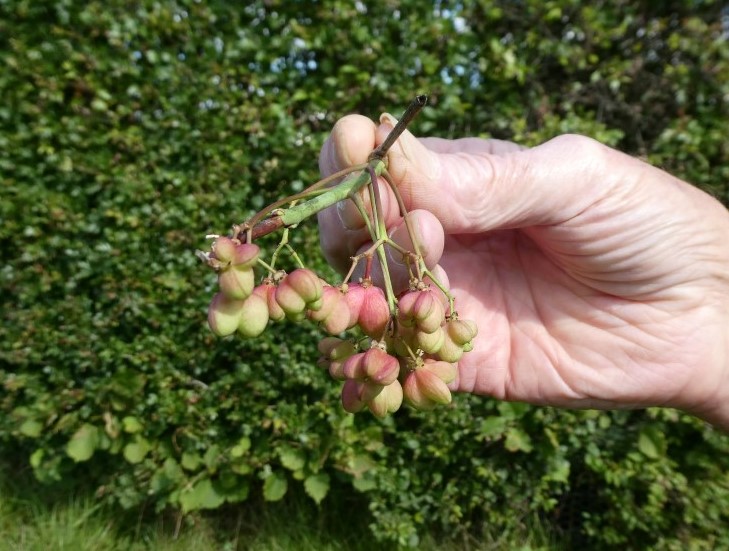 Spindle tree fruits, edible to many animals except humans!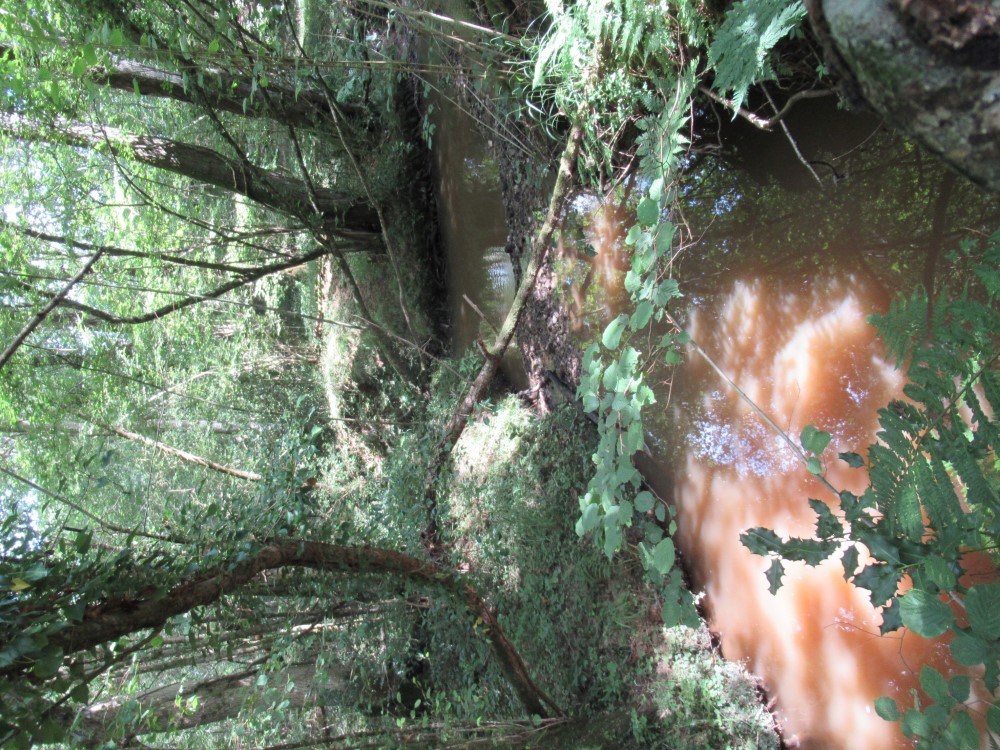 Stream from the furnace site where we unearthed some ancient slag.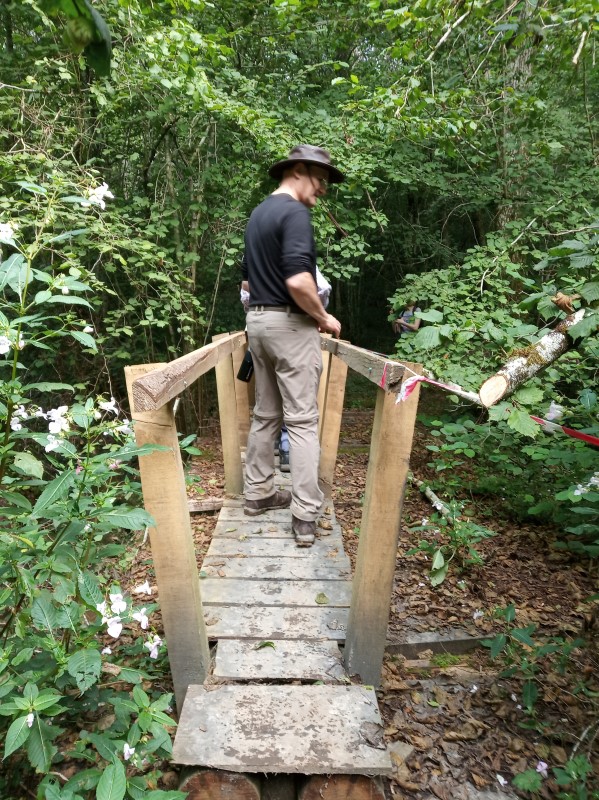 After much searching we found the permissive path!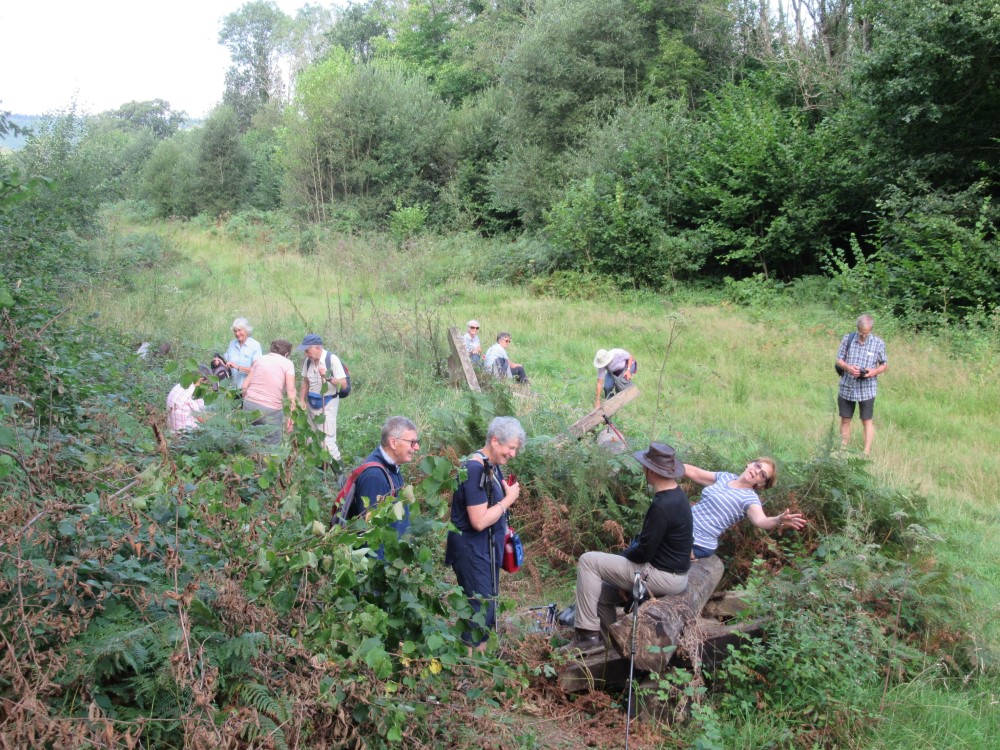 Seemed a good spot for a drink.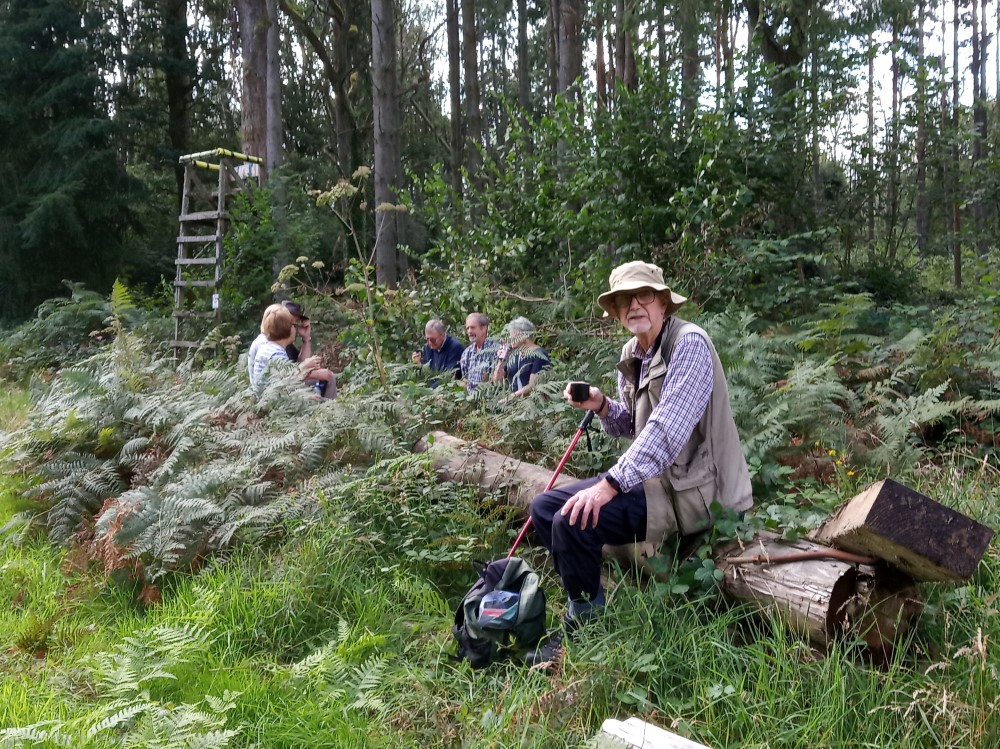 Now, who would ever climb that ladder?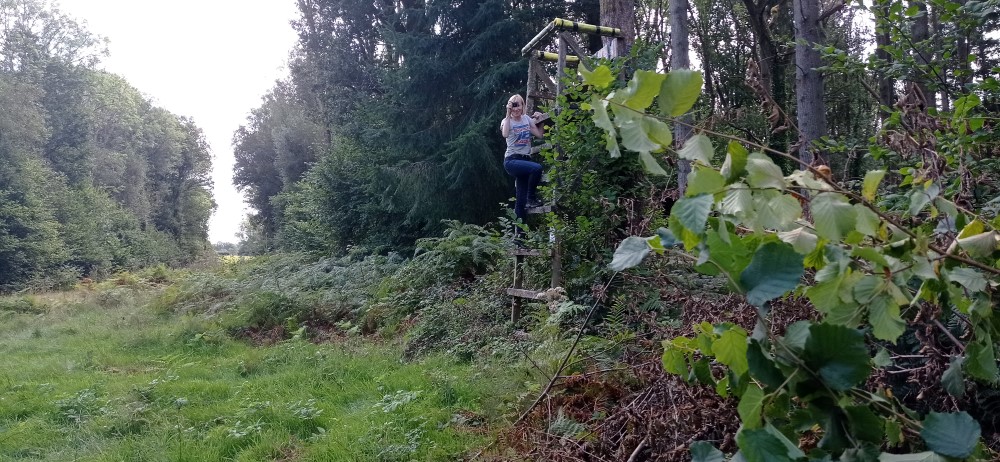 Couldn't resist a good angle!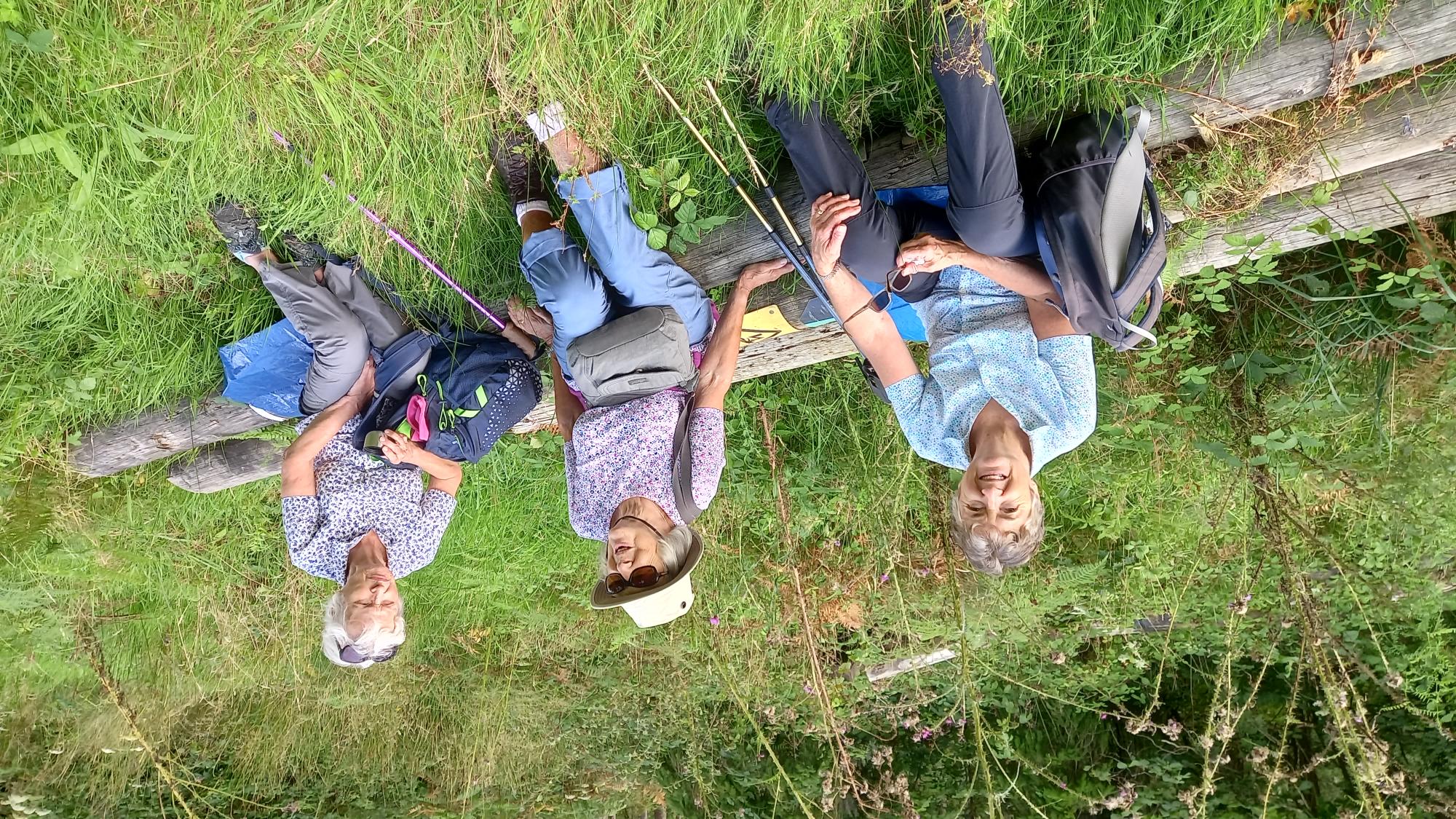 Nice benches!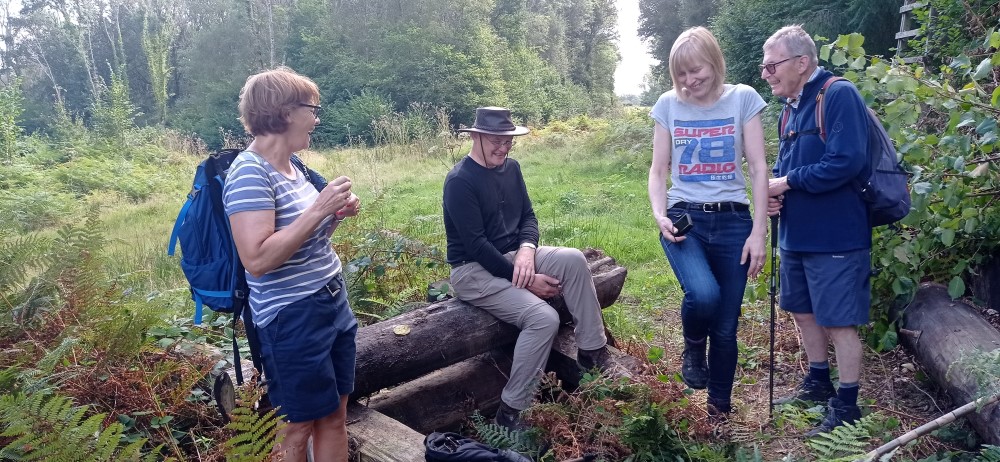 Take your pick.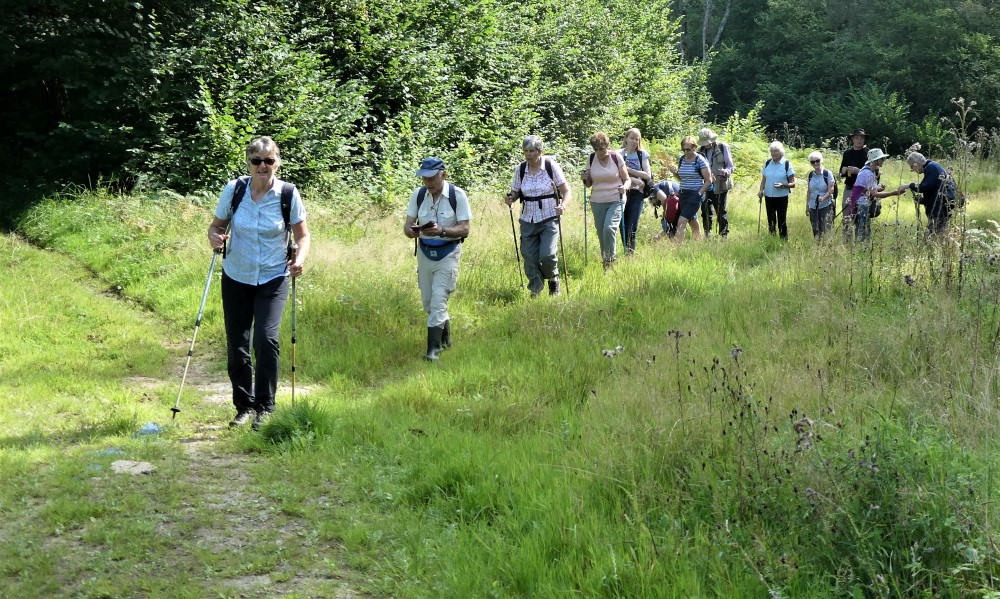 Time to move on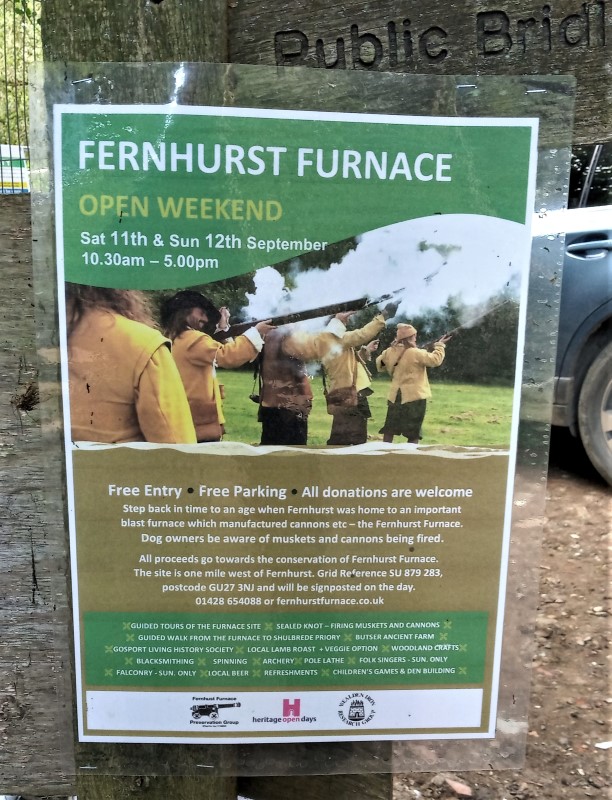 Sadly the furnace site could only be glimpsed through the builders barricade, but will be viewable on the Open Weekend.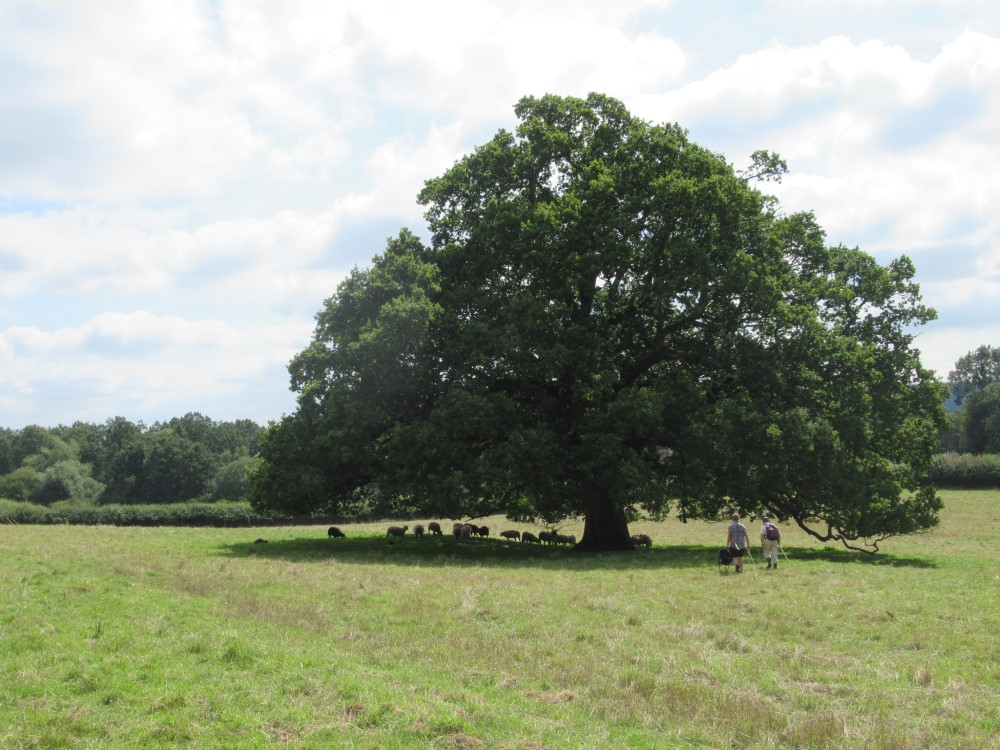 There's a good Oak, circa 1580.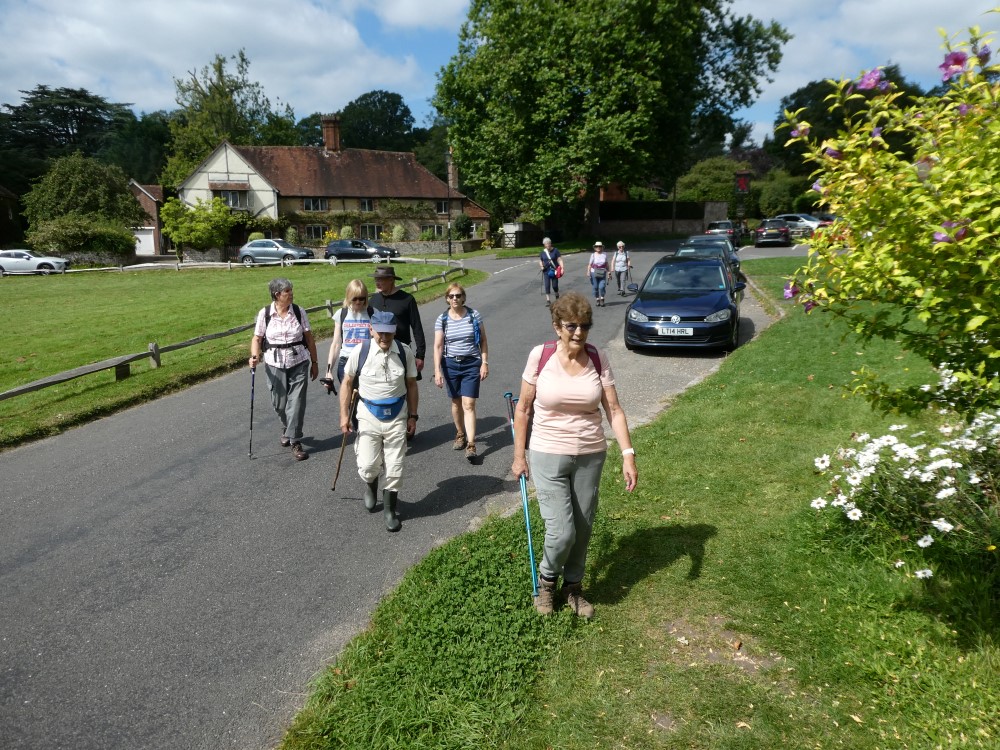 Nearing the end of our walk.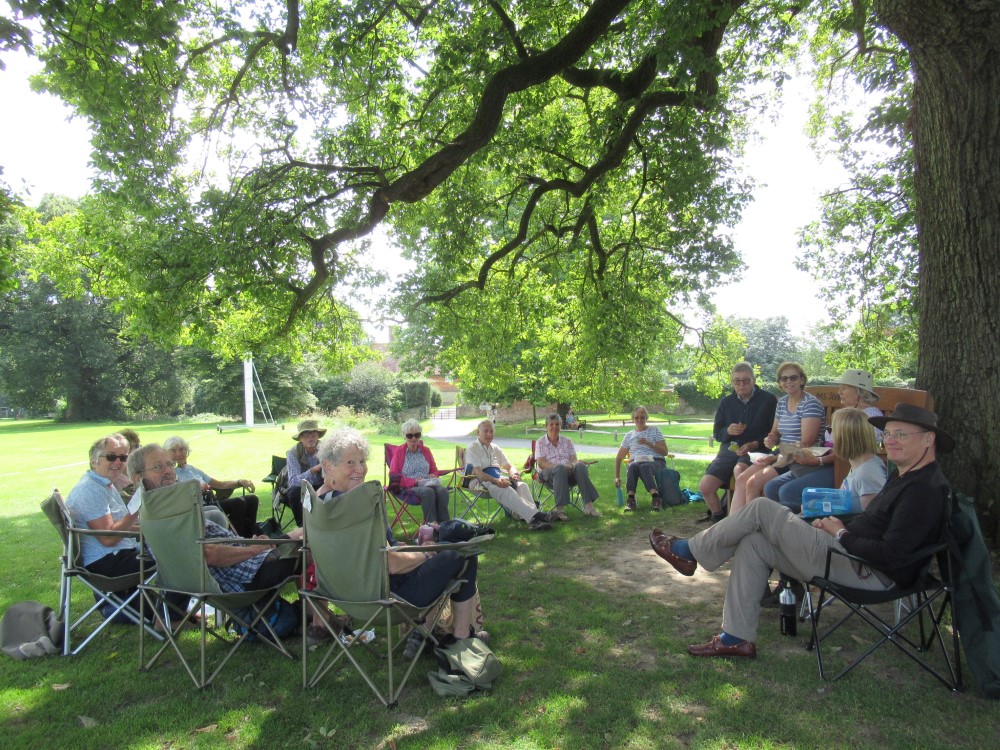 and a very enjoyable picnic.
---
Eight walkers represented all three bubble groups which started well with a gift of some lovely mixed beans left out by a kind person, walking past South Pond and onto the Wharf. The weather was warm but with a threat of rain. Continuing along the New Lipchis Way and into the wooded area of Todham Roughs and after finding a suitable place for a coffee break, the Serpent Trail path was used to reach Walkers Farm and then Dunford. The house at Dunford was once the birthplace of radical Victorian politician Richard Cobden, best known for the major part he played in the Repeal of the Corn Laws 1846. He was well respected locally, it's said amongst other kindnesses that he paid his workers sixpence (old money) a week more than others were paying at the time. Many stories of the modest Sussex farm house where Cobden was born, to an Italian style family home that many years later he shared with his wife and family. After his death it became a centre for debate, with 30 bedrooms and many meeting rooms, the house now is about to start a new life with a new owner. The walk continued with a steep climb to Pendean and to the Royal Oak, where we not only welcomed some old friends that we had not seen for a long time but enjoyed a delicious lunch. After an enjoyable time catching up it was back to walking, cutting brambles as we made our way back to the cars.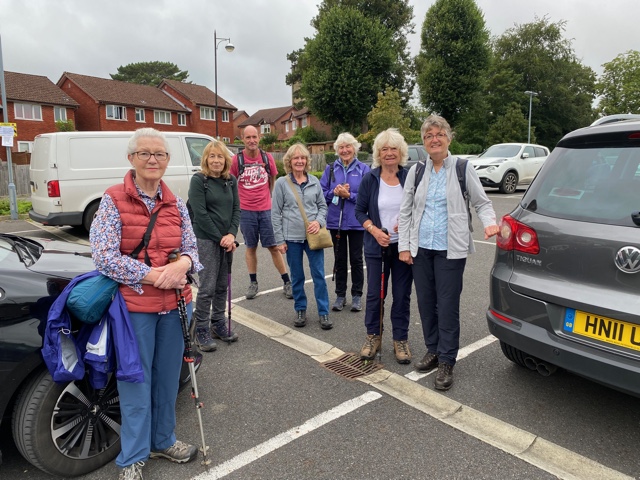 Let's get walking!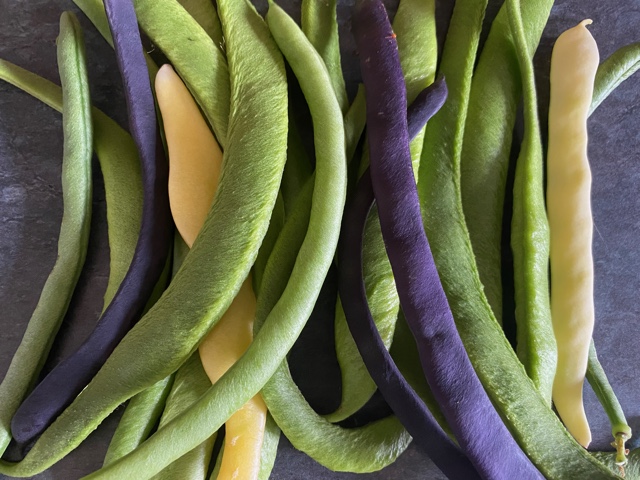 Thank you to the kind person that left beans to take, it was much appreciated.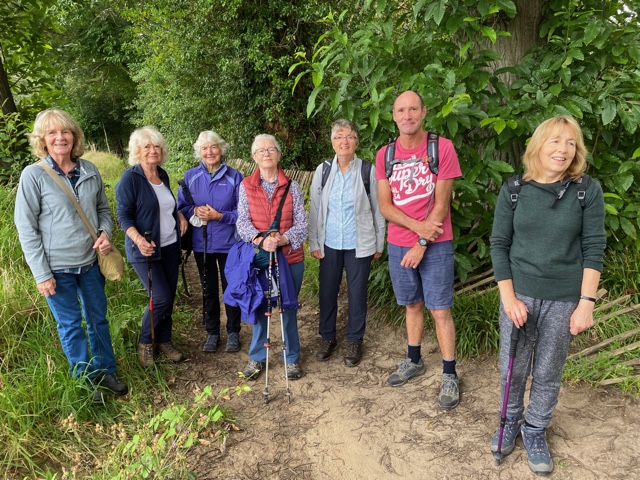 Will it rain or won't it?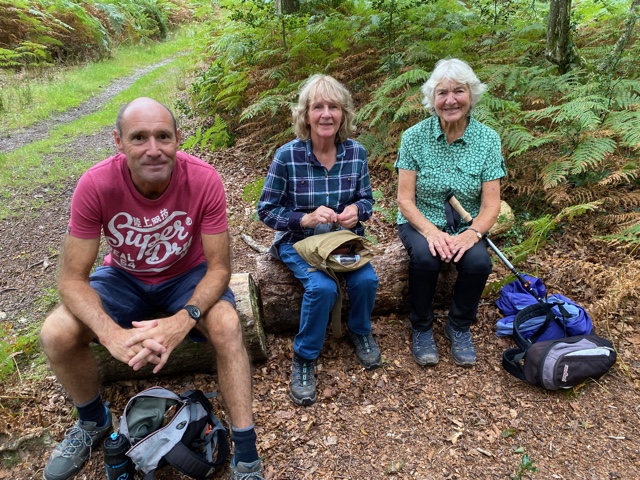 Nice logs to sit on.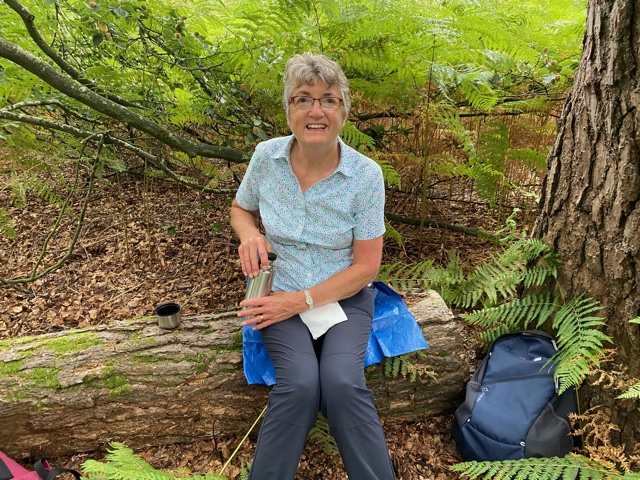 An even bigger log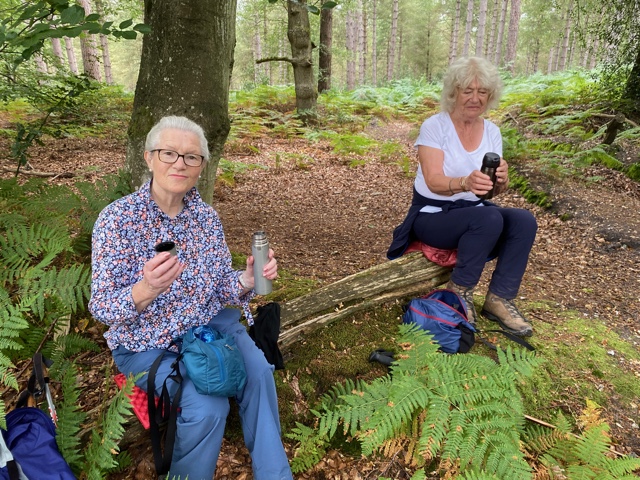 Nice distancing!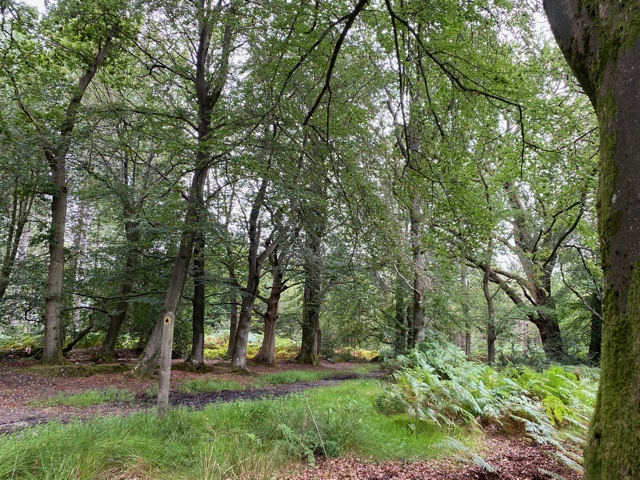 The Serpent Trail runs from Haslemere to Petersfield, 11 miles apart in a straight line but 64 miles taking Serpent snake shape route.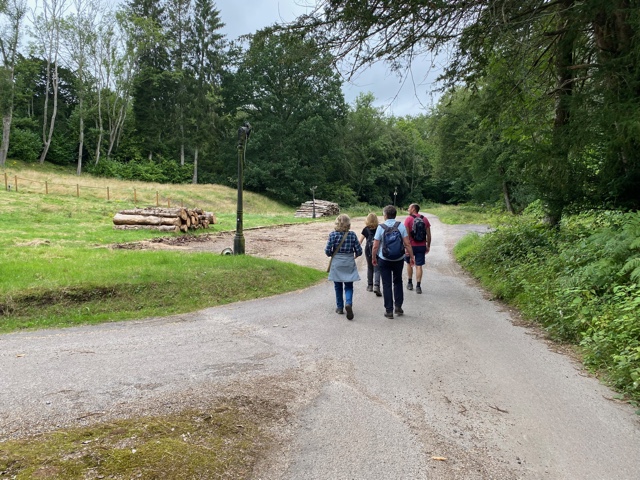 Are we there yet?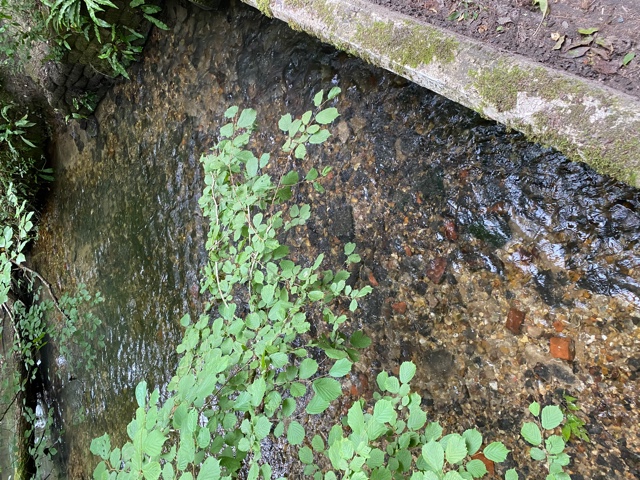 Costers Brook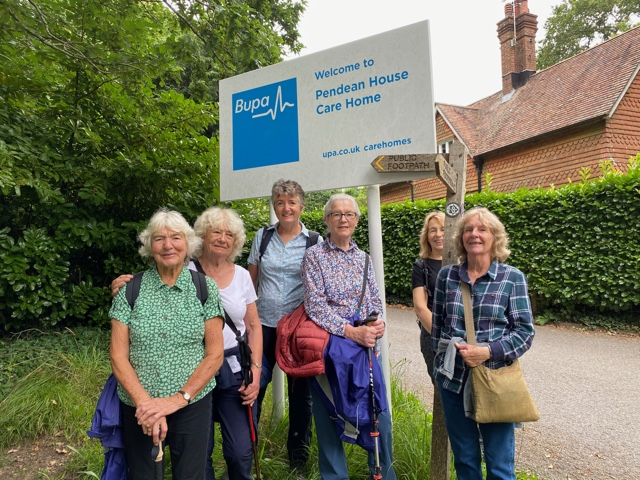 Surely these young girls are not having to queue for a place!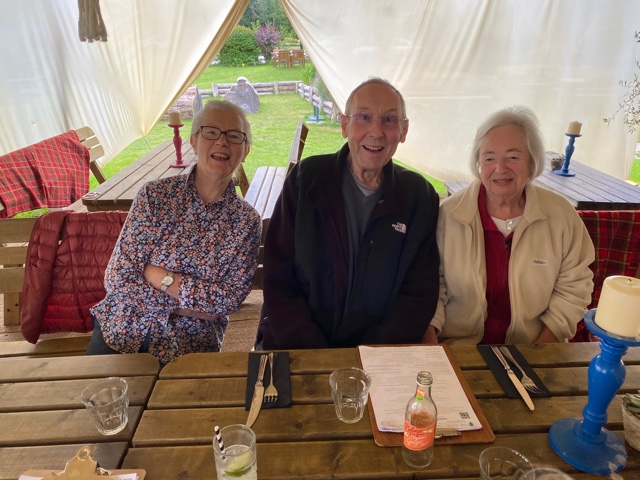 Our Guests of Honour!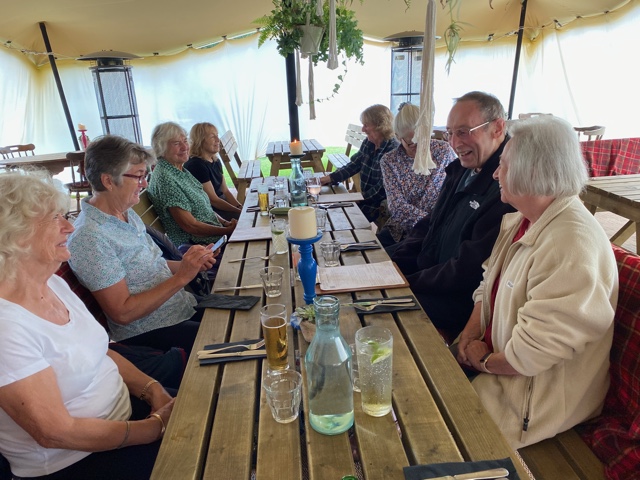 The marquee outside at the Royal Oak a perfect place for lunch, drinks and a catch up.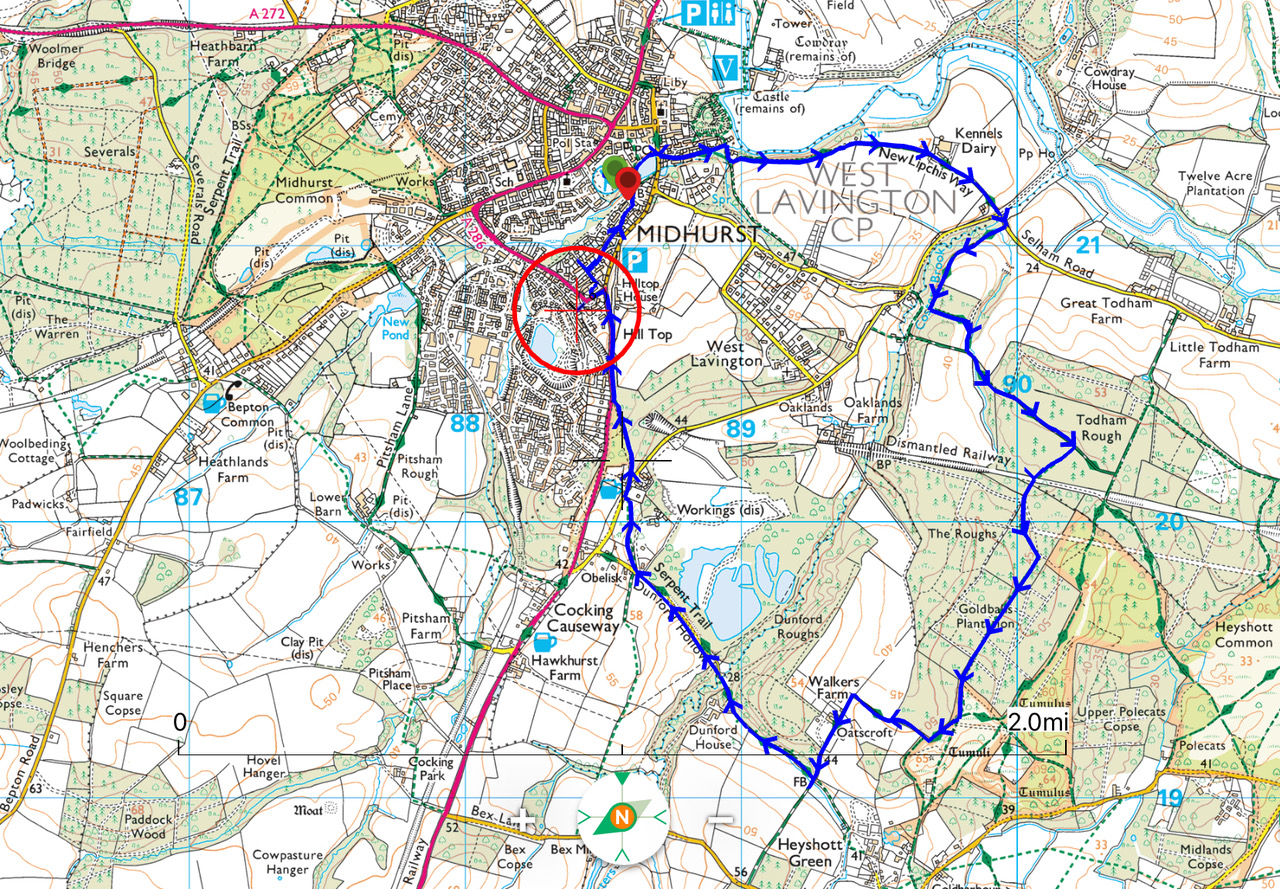 Four and three quarter miles.
---