Peter led a very interesting walk for two of the bubble groups, starting from The Street in Sutton. The weather was beautiful as we took a triangular route towards the White Horse public house in the village and then past many fields of crops on our way to Bignor, from there the walk included a number of woodland paths, not yet dry from the recent rain. Peter skilfully avoided areas and also a ford that would have been too difficult to pass and led us on a path where a railway line ran long ago. After a lovely walk of four and a half miles we were back at the cars ready for a quick drive to the Badgers where we enjoyed a delicious lunch in the garden.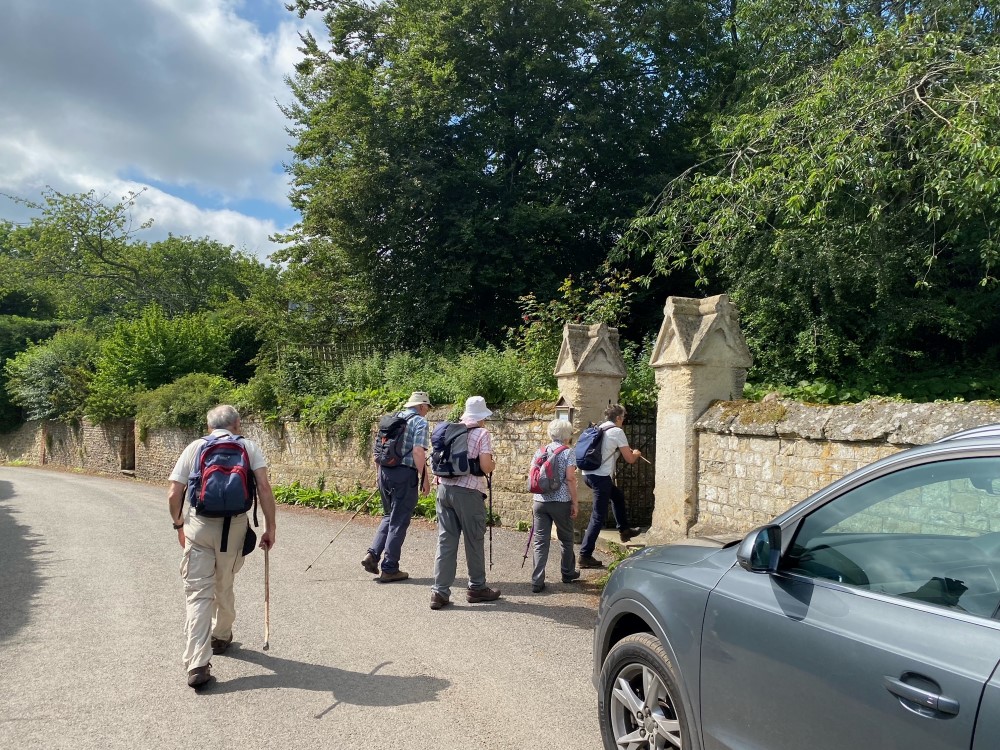 Start of walk through the Church grounds of St John the Baptist Sutton.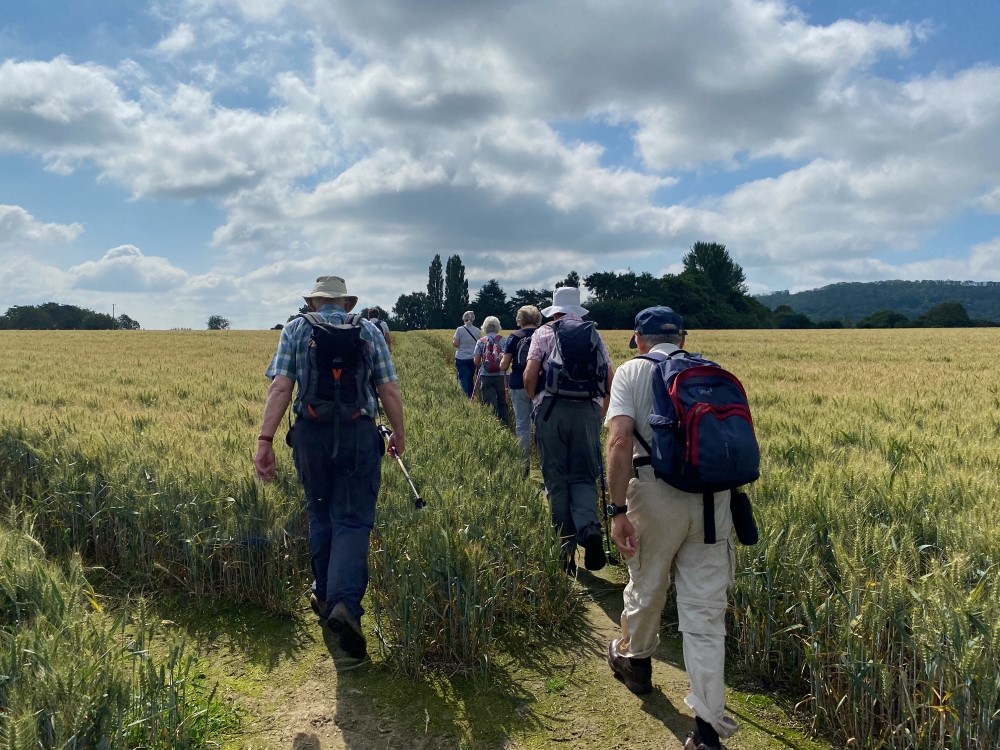 Our walk leader keeping an eye on the stragglers at the back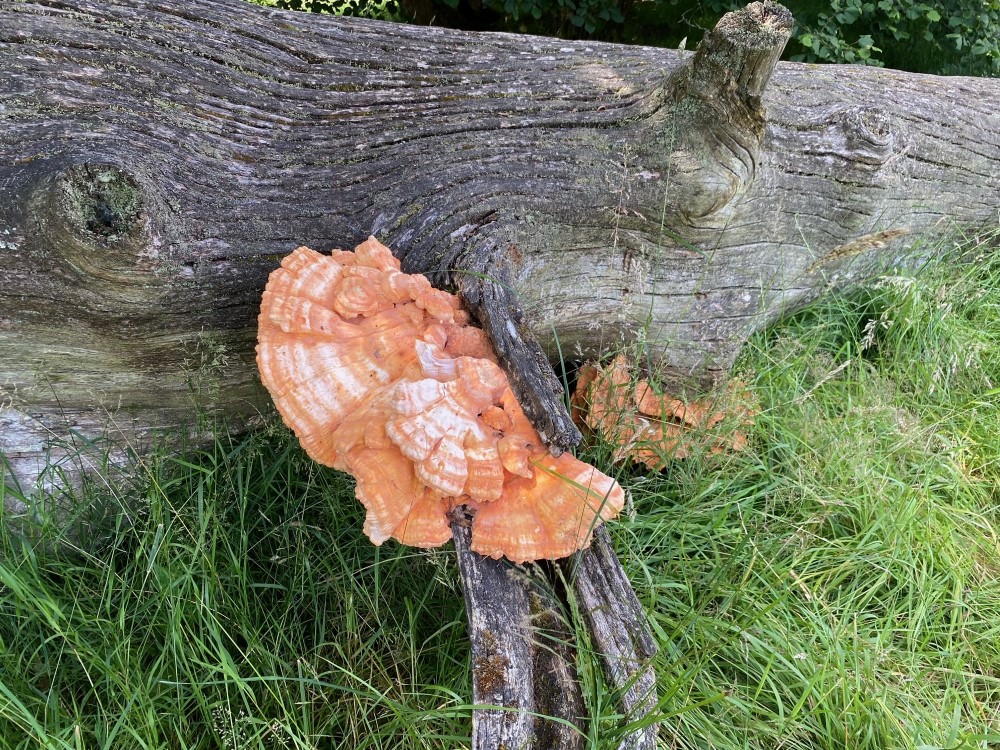 Bracket fungus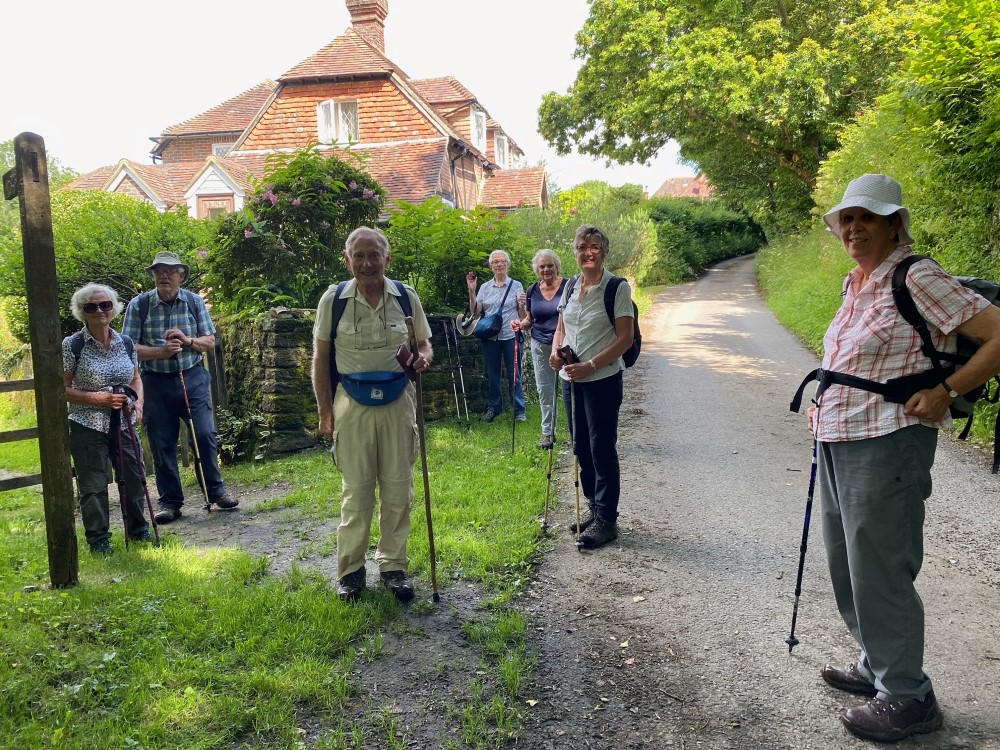 Smile for the camera!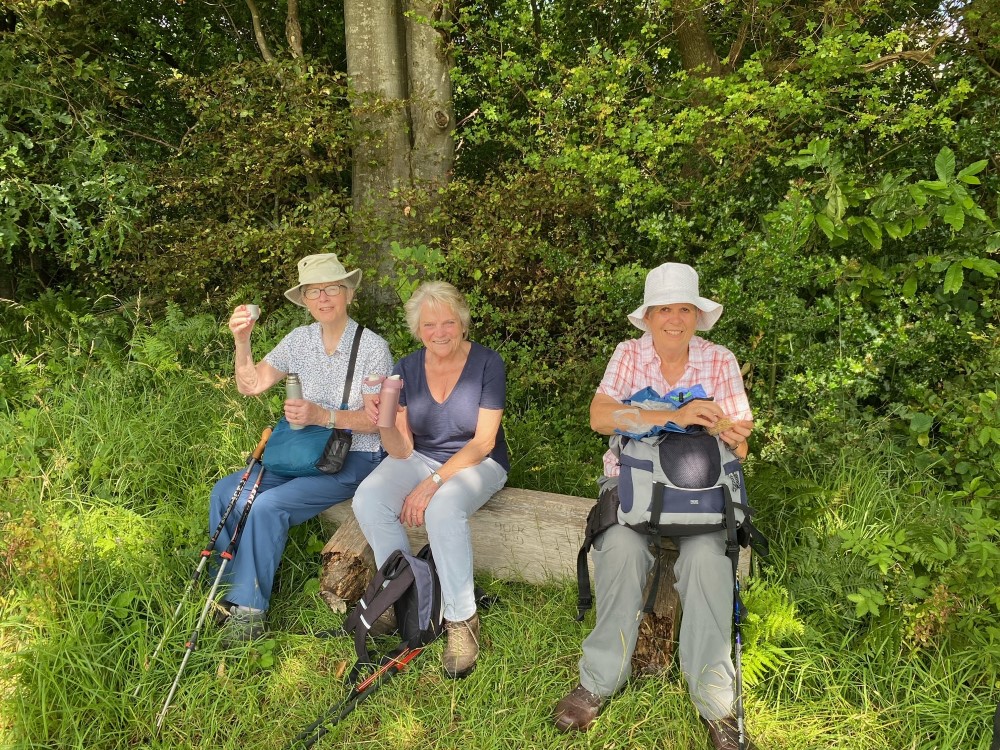 Cheers!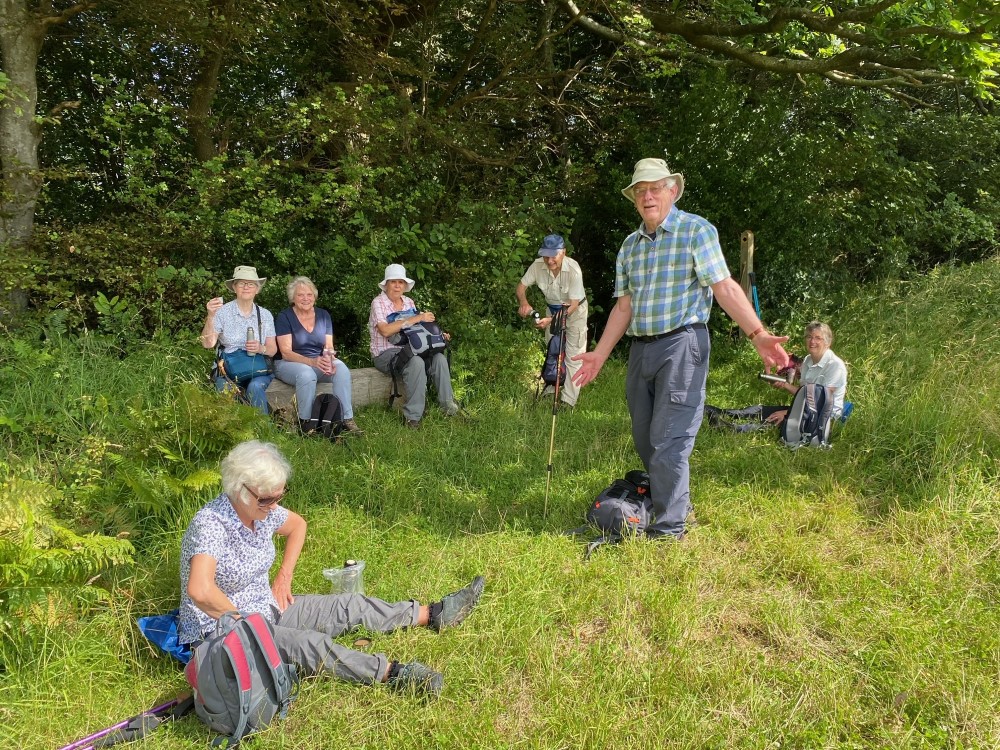 Time for coffee and chocolates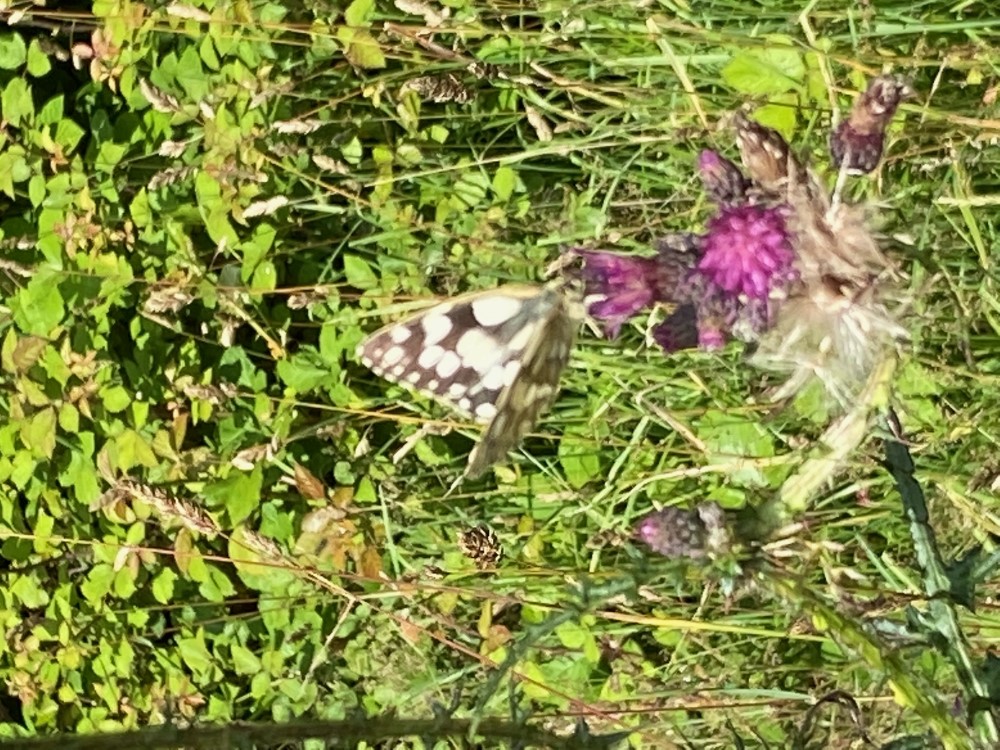 A marbled white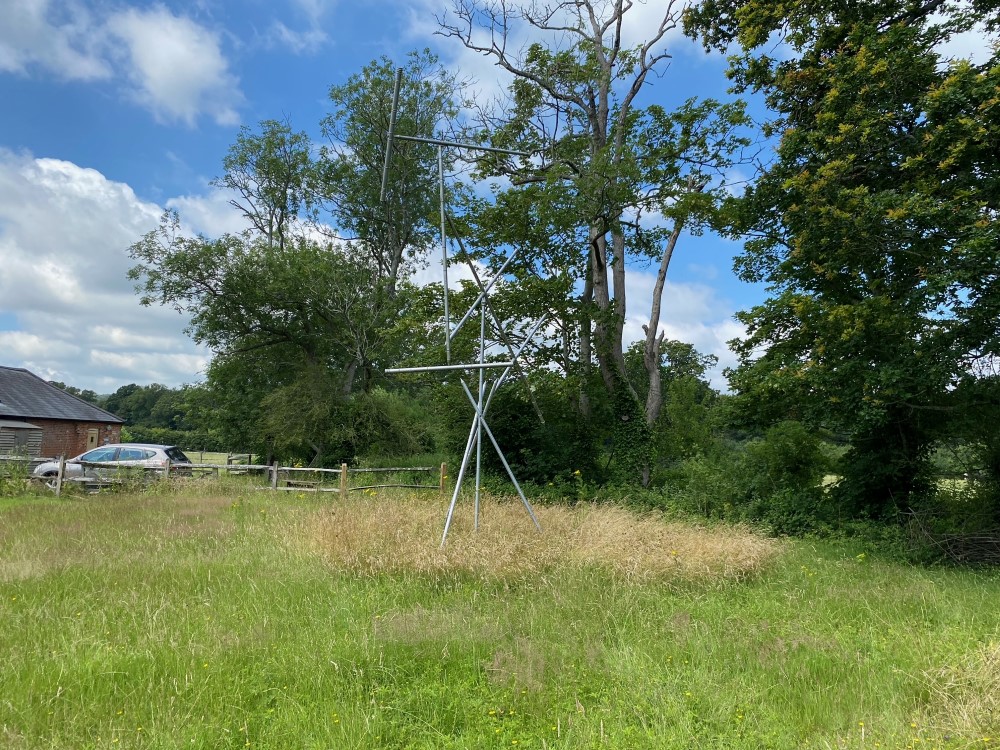 An aerial or a sculpture?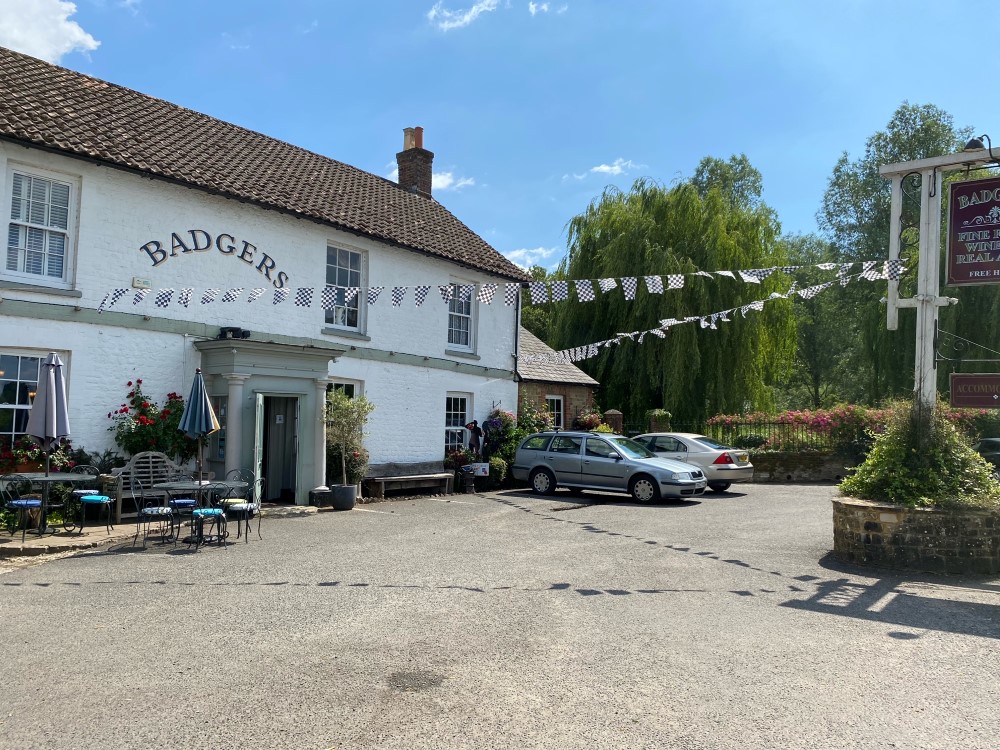 This looks promising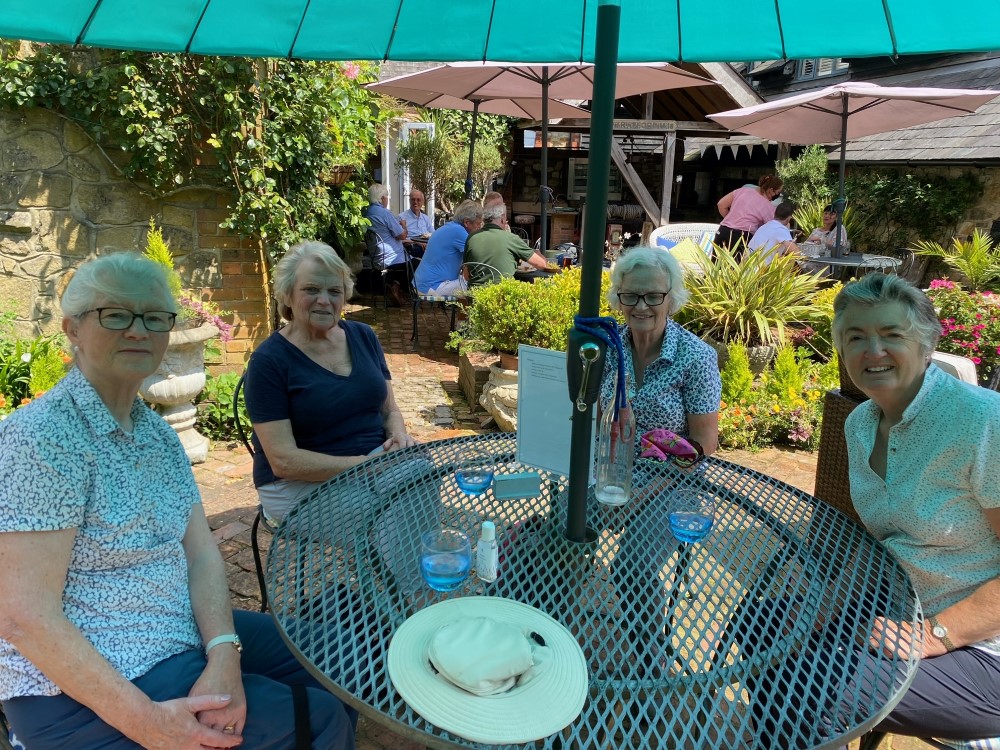 Waiting for lunch to arrive in the sunshine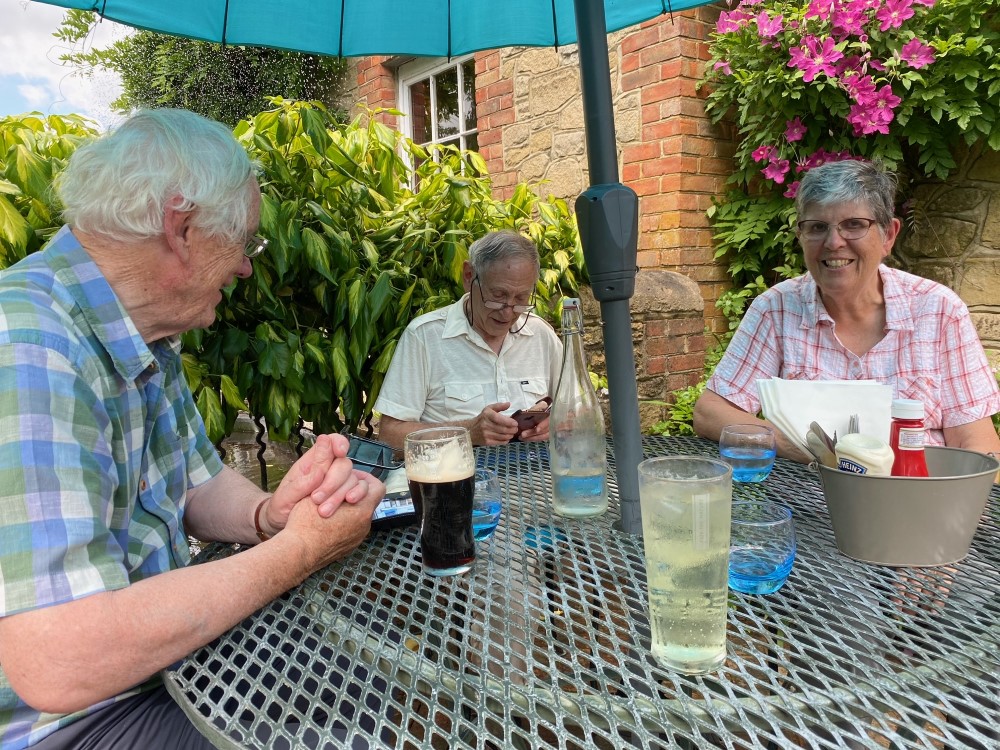 Nice cold drinks before lunch
______________________________________________________________________________________
______________________________________________________________________________________
______________________________________________________________________________________
Geoff and Kathryn kindly volunteered to lead a walk in the Tilford area. The weather was good and although some rain had happened the day before we felt that the sandy soil around Frensham should have drained it all away. Starting from Tilford Green we followed the path going up the River Wey towards Frensham. Some sheep and pigs provided a sideshow before we reached the main path in Tilford Common. We met a couple of cyclists who said the road ahead was impassable but we were not deterred. To be fair they were almost correct but didn't bargain for our tree felling, branch moving, log placing skills and after an interesting passage over a flooded ford we eventually reached a board walk and relative dryness. We stopped for an early coffee at the cafe at Frensham Little Pond before heading for Tankersford Common, via Pierrepont Home Farm. Crossing The Reeds Road we entered the Farnham Heath Nature Reserve. After Tilfordmill Bridge our esteemed leaders warned us of an incline and the possibility of some mud on the path but we as we had already dealt with the Sea of Frensham, the Mud of Tilford was of little consequence. As we neared Tilford we noticed a pill box between the path and the river, one of a huge chain of defences erected during WW11, stretching from Farnham to Edenbridge in Kent, fortunately never actually needed. At our walk end we retired to the nearby coffee shop/post office/grocery and general store. About 4 to 5 miles.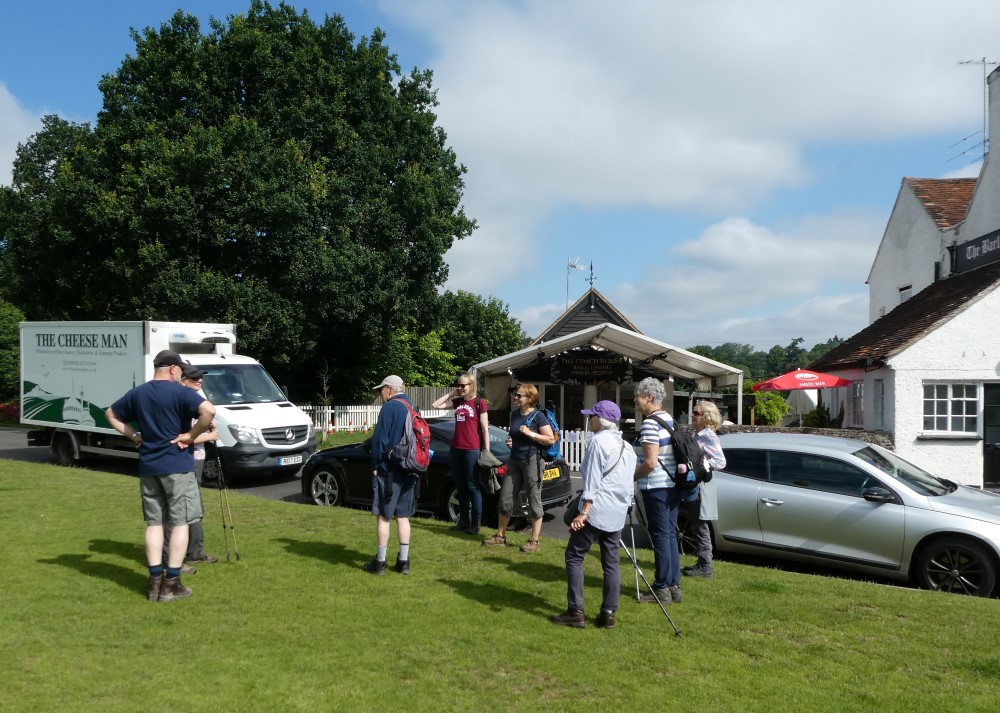 Gathering together outside the Barley Mow, Tilford Green.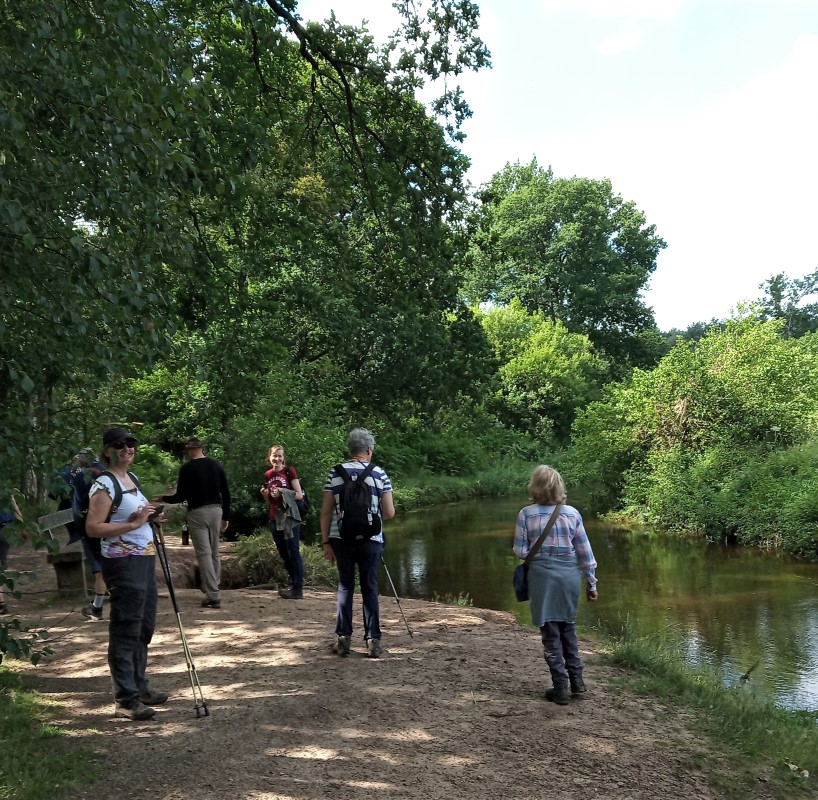 River Wey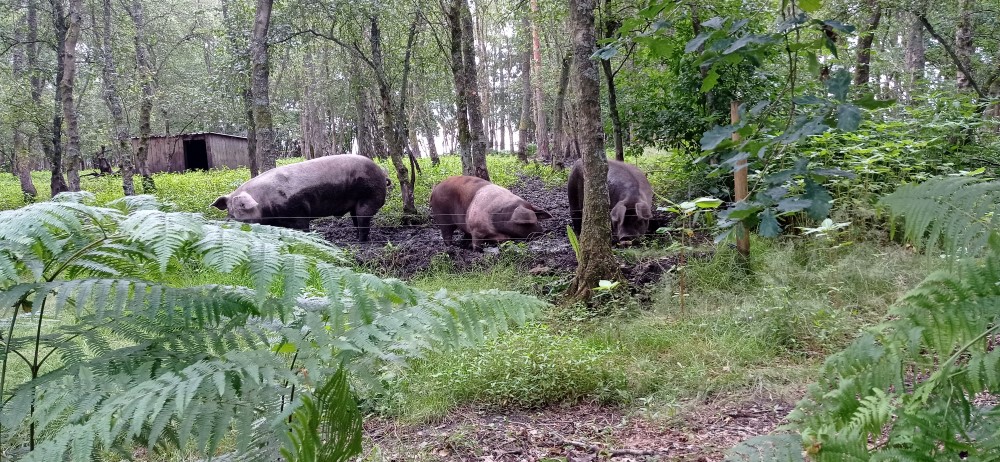 Happy pigs with fresh pasture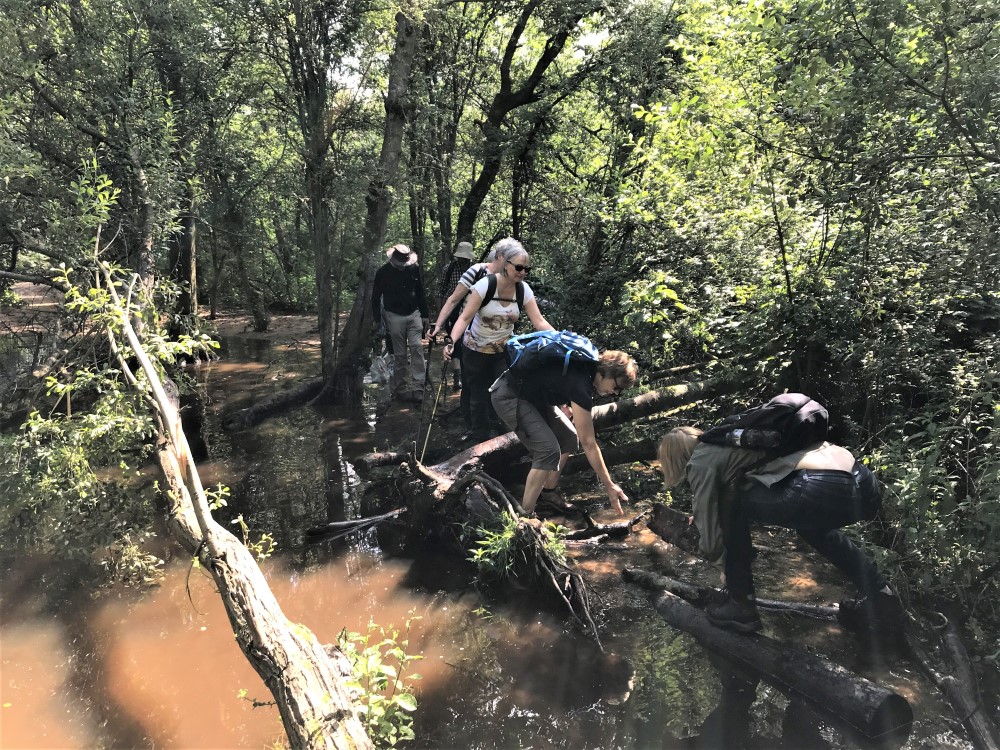 Building bridges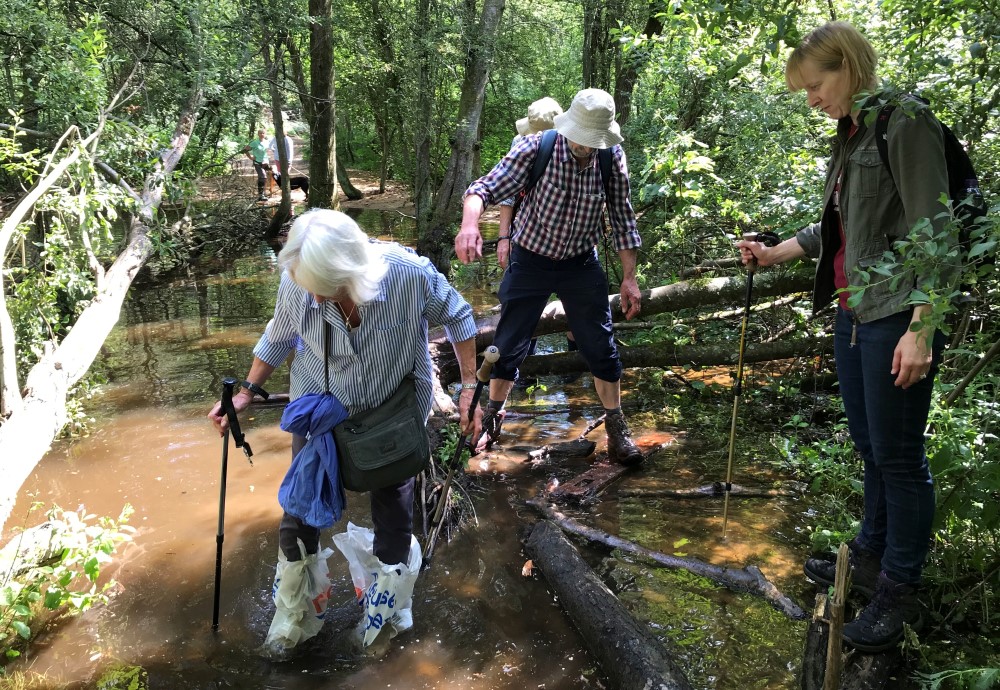 Recycling carrier bags, as recommended by all major supermarkets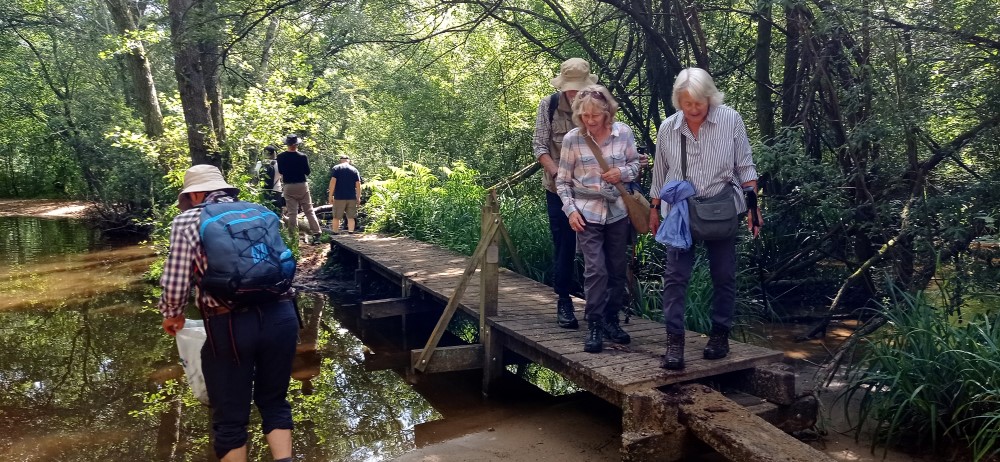 This boardwalk was about 50 feet too short!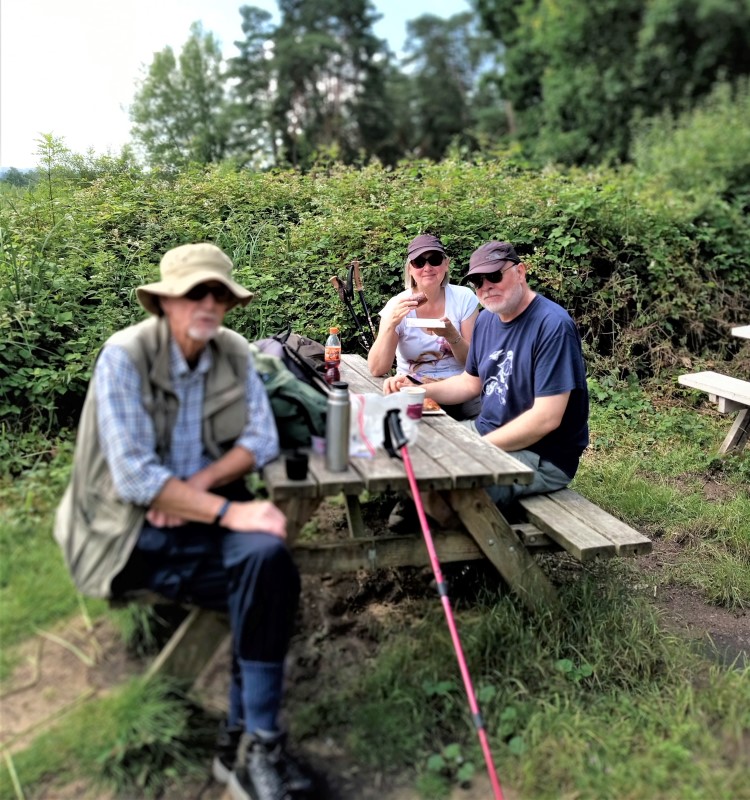 The drama is over, let's have a coffee.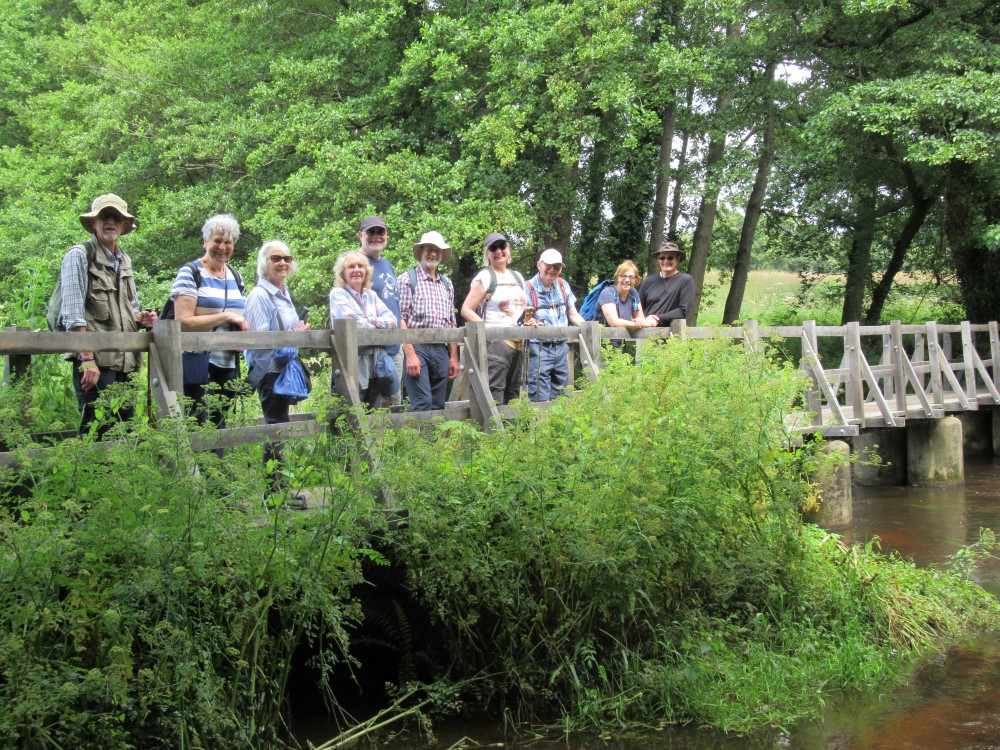 Taking the easy way to cross water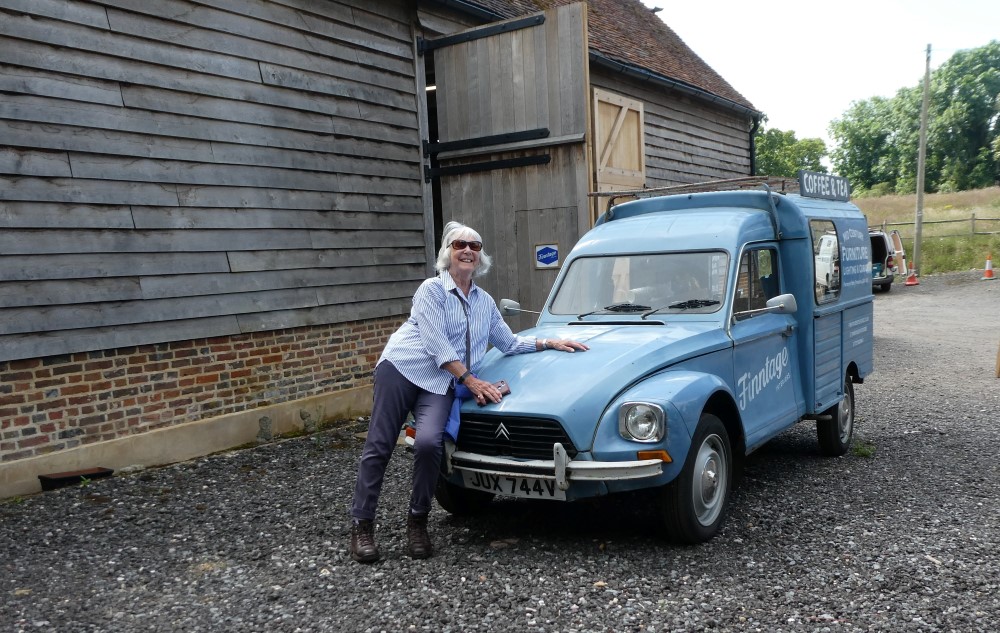 Posing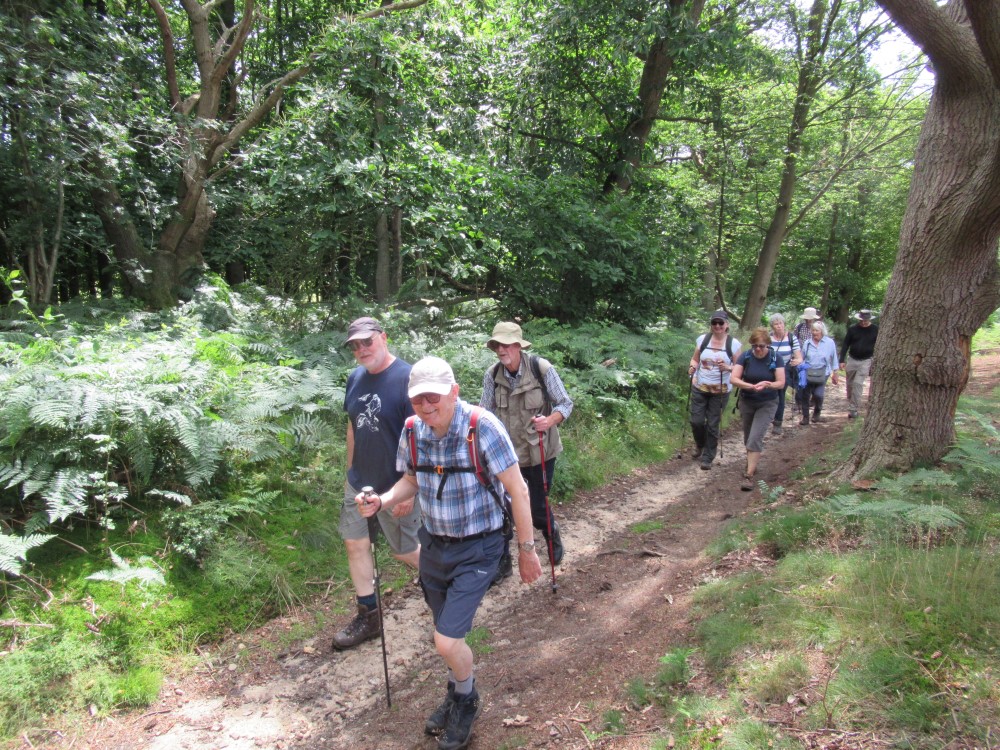 Honourable leader taking us through Tankersford Common.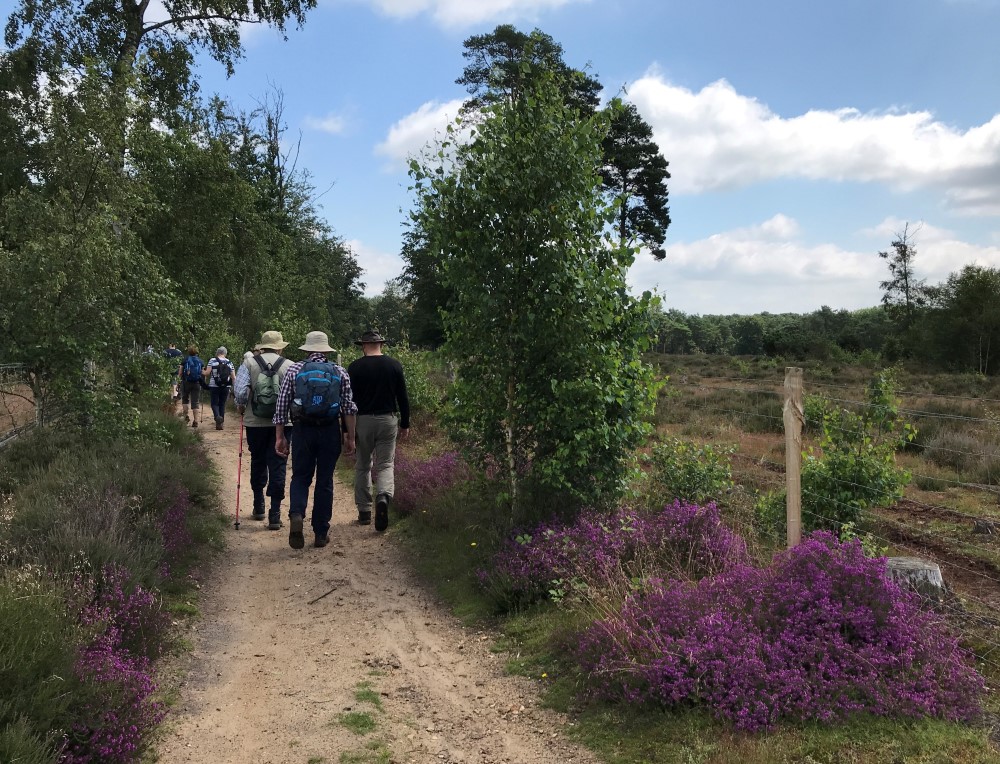 Farnham Heath Nature Reserve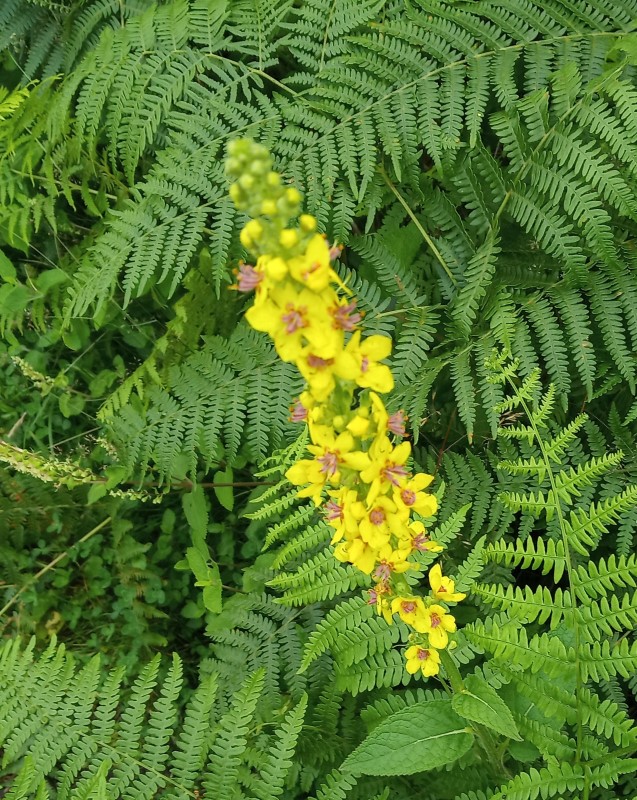 A lone mullein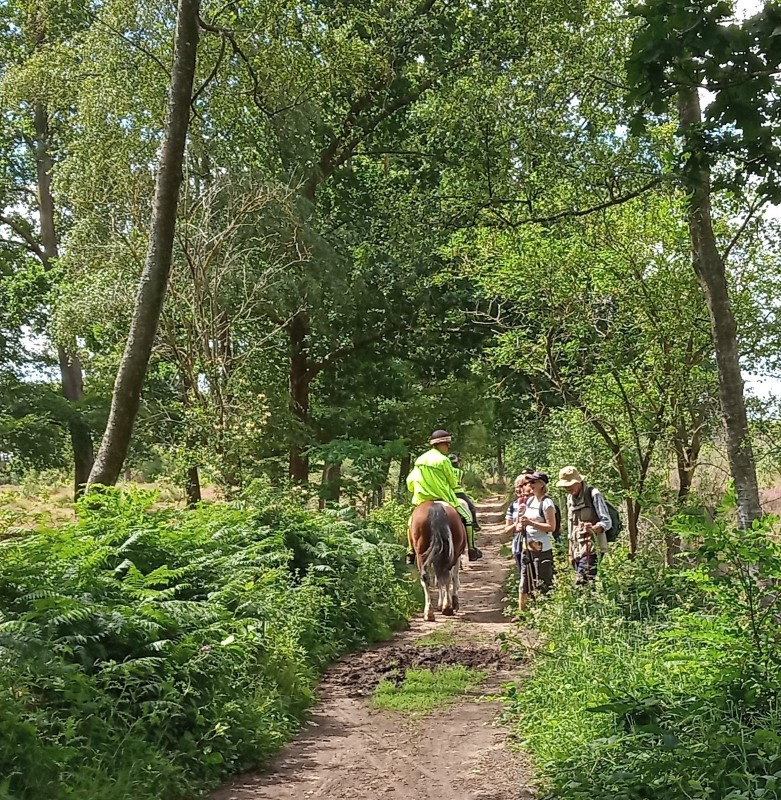 Excuse me, is the the way to Tilford?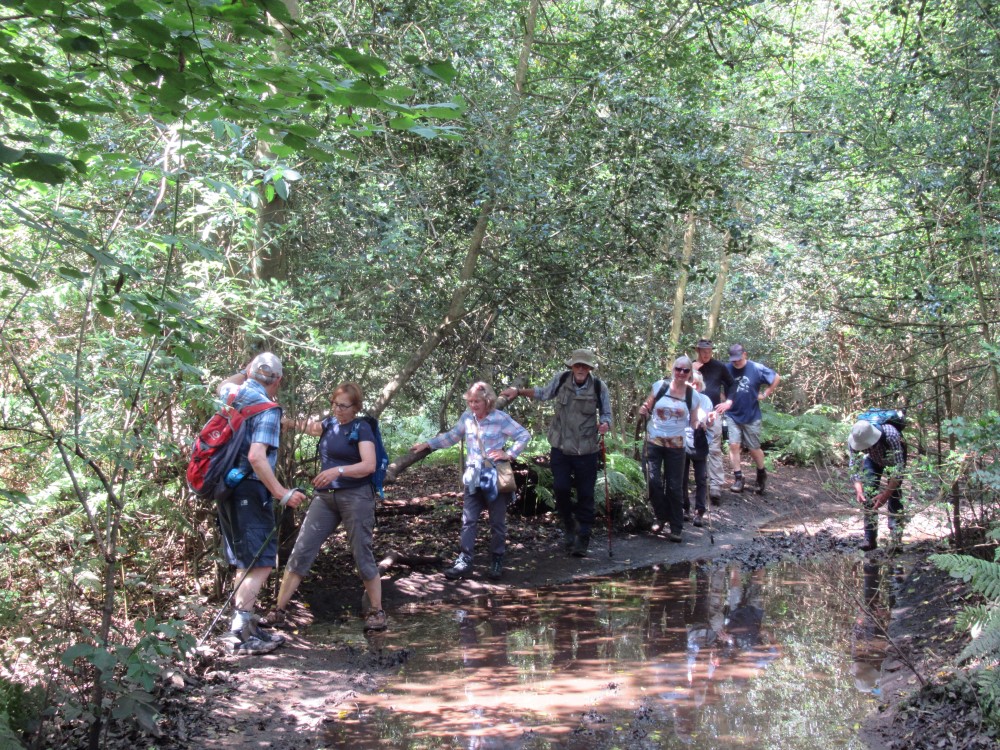 Heading home, one last crossing to make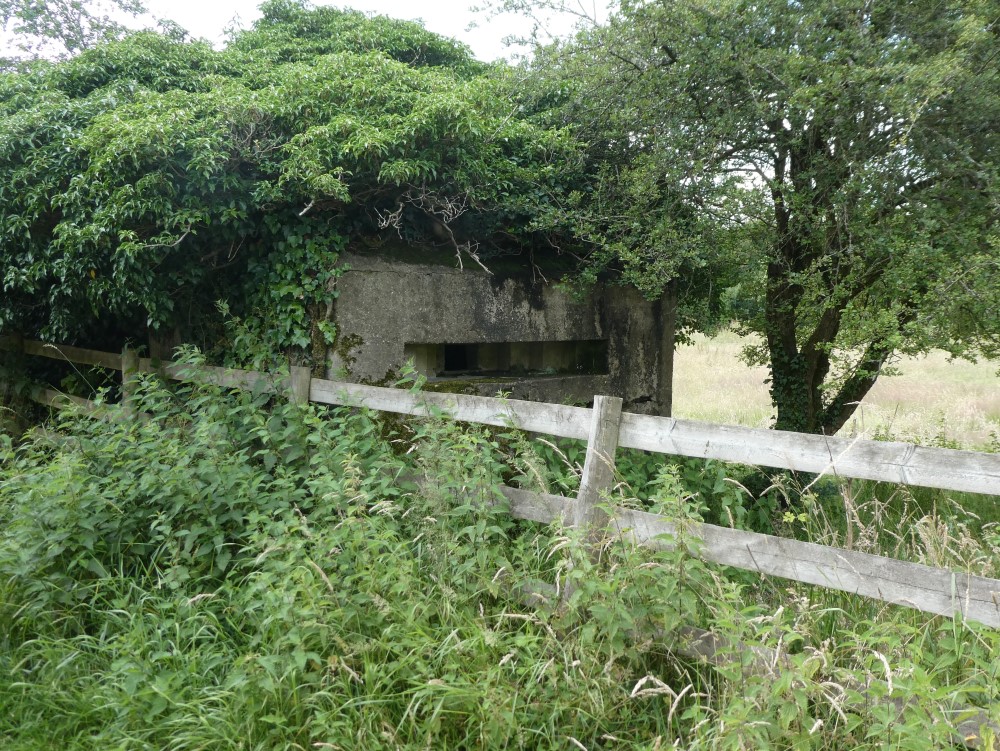 Pillbox from 1940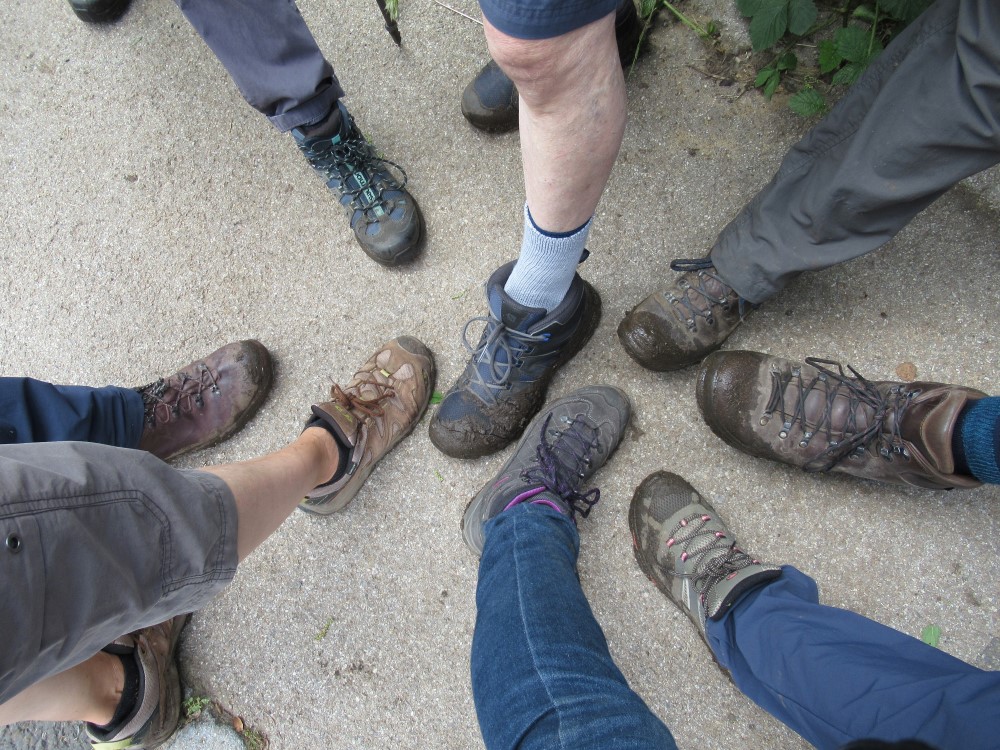 Some remarkably clean boots at journeys end.