Geoff and Kathryn led an interesting walk in pastures new, in and above Farnham. The forecast predicted a 10% chance of rain during the morning and in some ways it was correct but only if a heavy mist/drizzle counts as 10% rain! Starting from the car park in Farnham we headed for Dippenhall before turning north. We were now in the area of the Old Deer Park, established around 1138, so that the Bishop Henry and King John had somewhere convenient to hunt when staying in the newly built Farnham Castle. Part of our walk was on a pilgrimage route between Winchester and Canterbury, the Farnham to Winchester segment being renamed St Swithun's Way in 2002, in honour of Bishop Swithun of Winchester. The other part of the Pilgrims Way to Canterbury followed the route of an even older path called the Harrow Way, a stone age path from Dover to Seaton in Devon. After looking at the remains of Farnham Castle and walking part of the Harrow Way, we had absorbed so much history that we had to make our way down into Farnham Town and the much more familiar Castle Street, there to find some food in Bill's. We welcomed guests Jay and Lindsey on this walk and hope they realised wonderful views were available, but not on this day!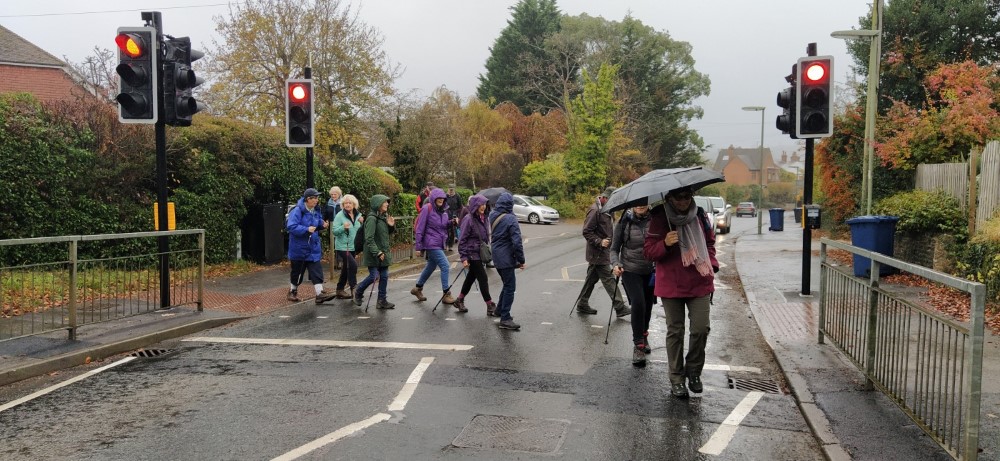 Bit of road work to start with.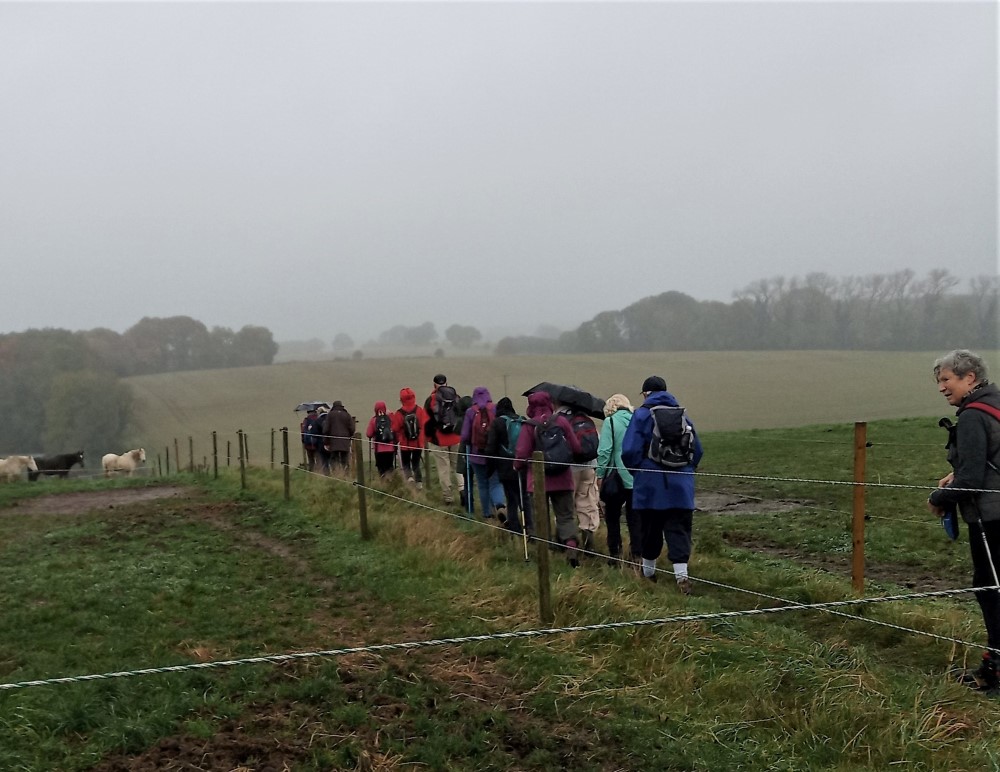 Little bit misty over there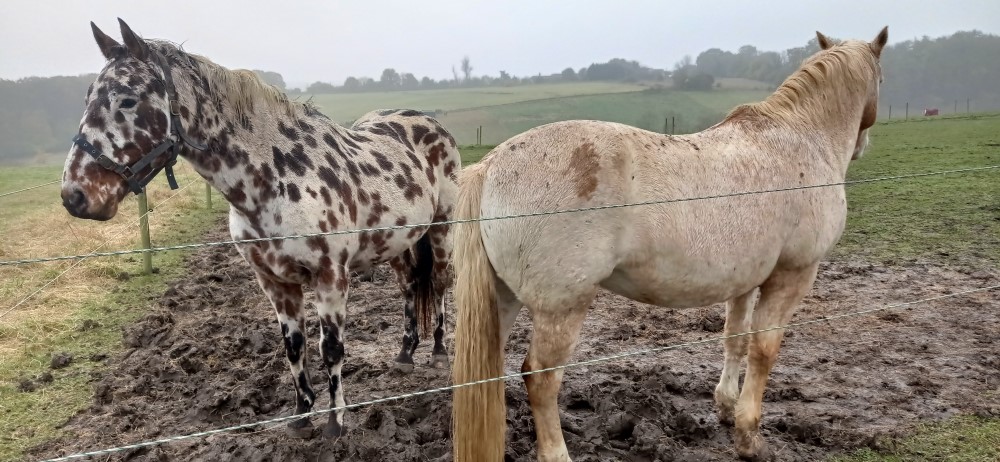 I'm sure the spots will go eventually...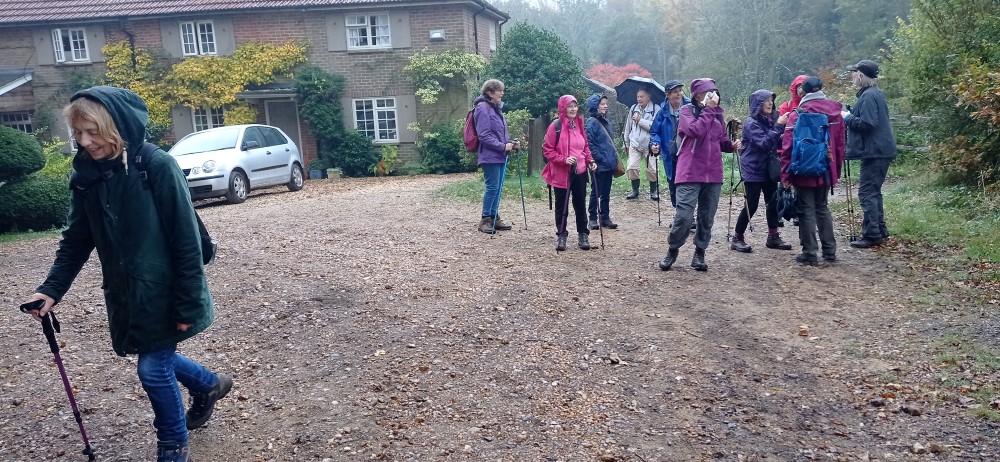 I think I'll go this way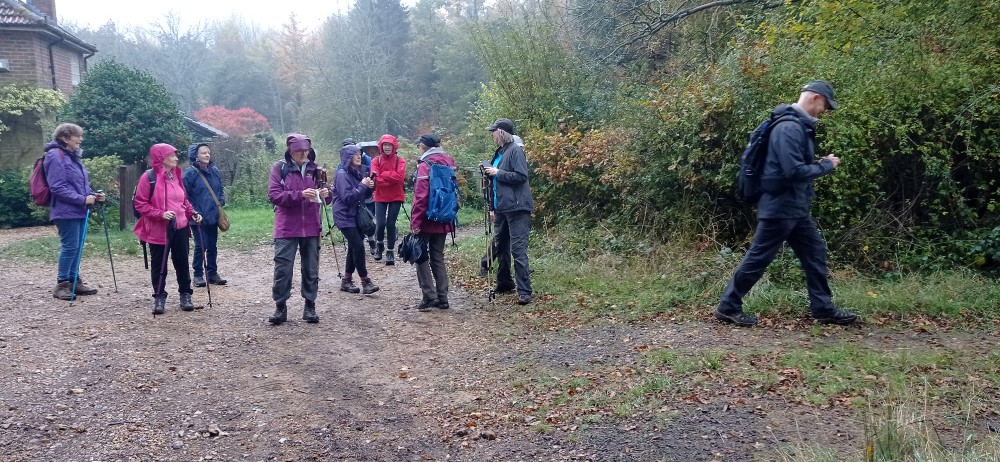 No, this way, there's sheep in this field!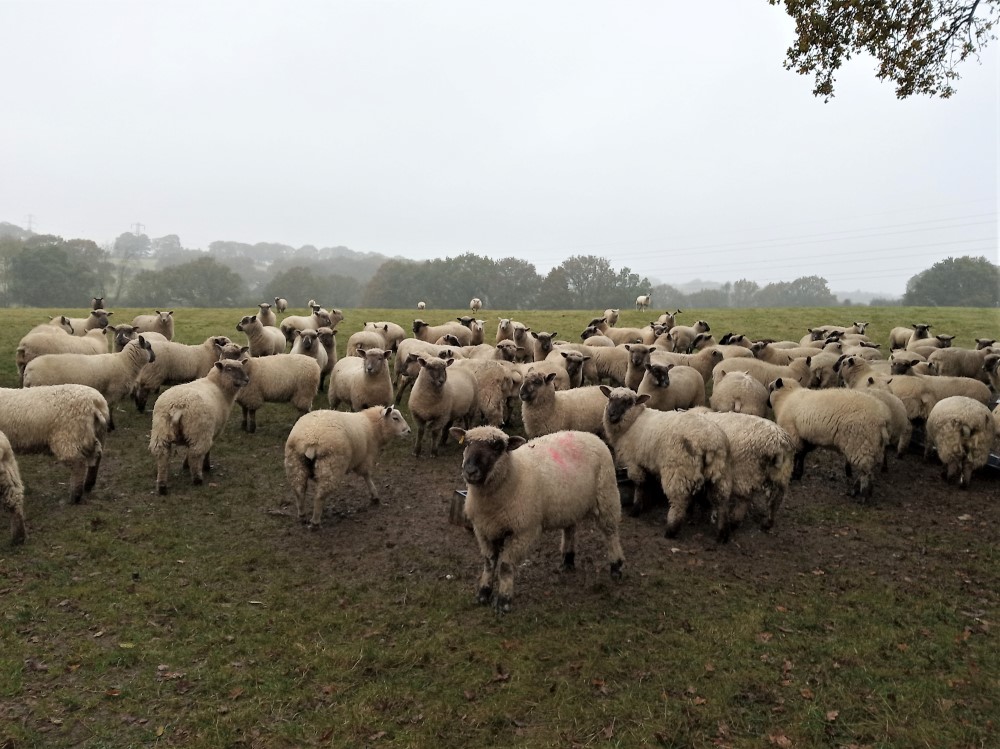 Sheep looking sheepish.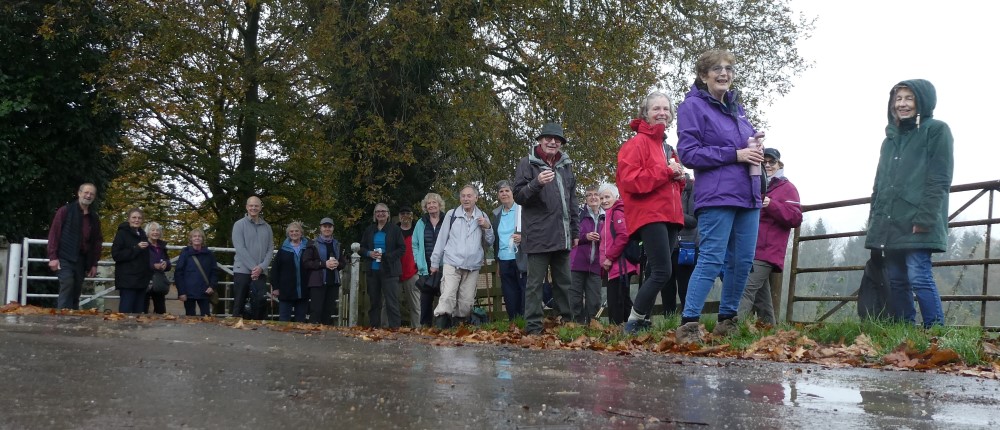 Group photo, only one person hiding!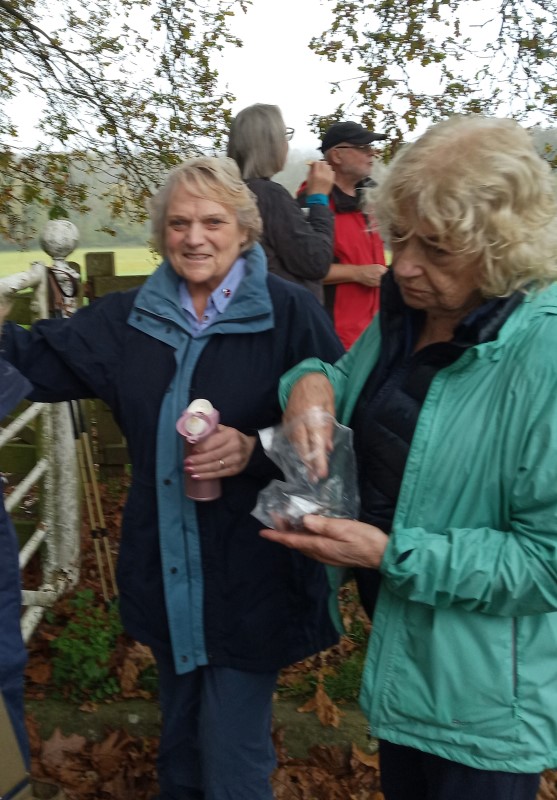 Refreshment time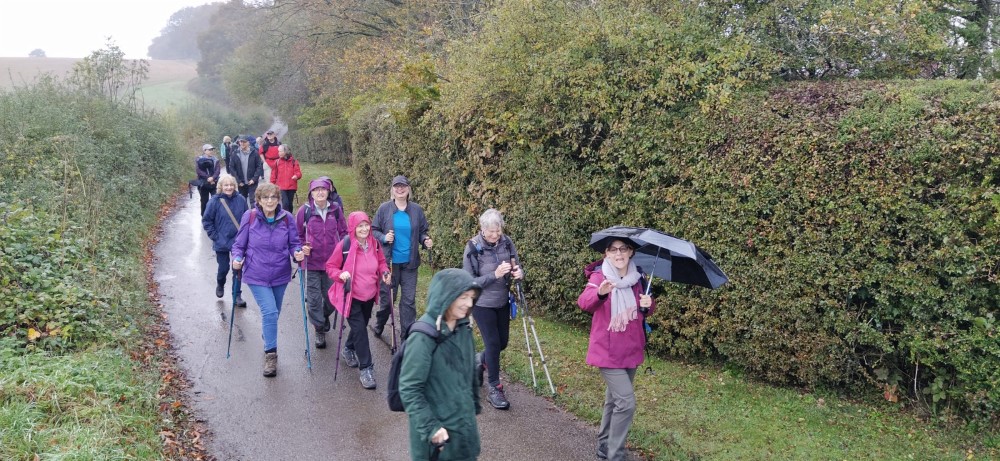 Deep in the Old Deer Park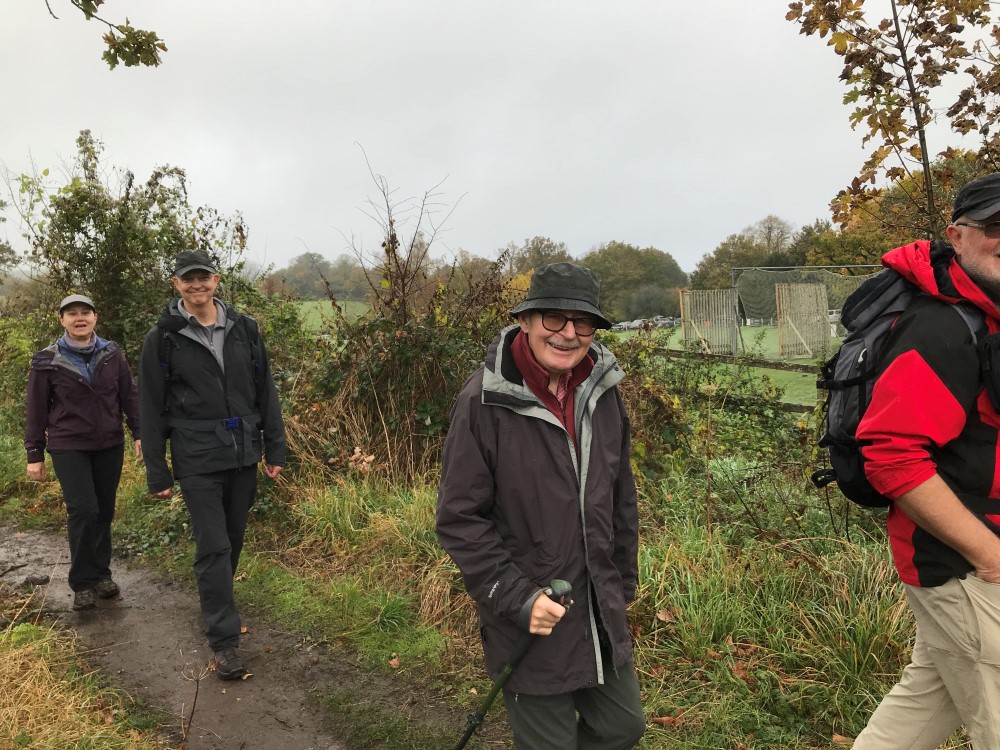 Here's a happy leader
.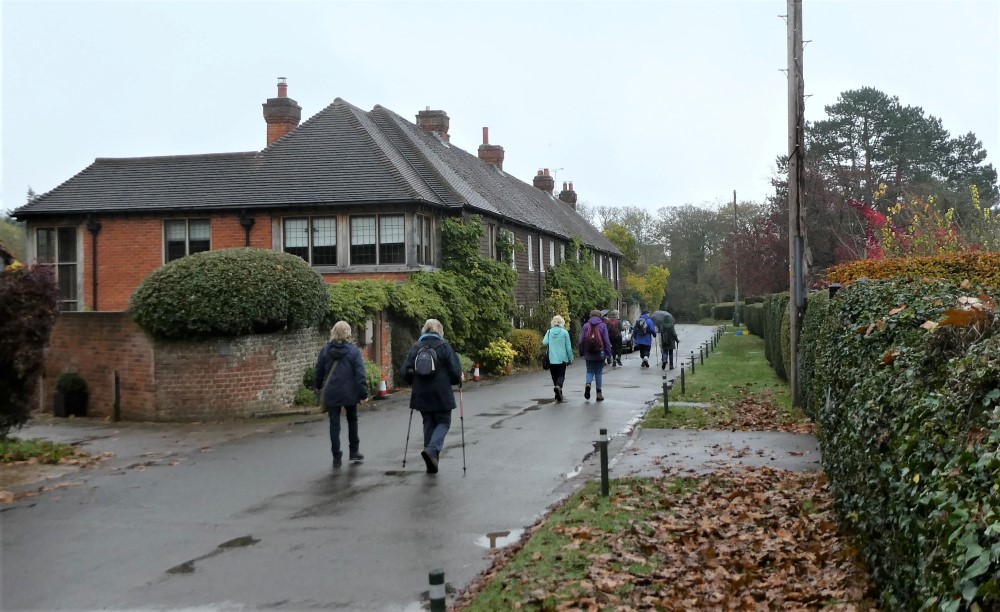 Heading down Old Park Lane.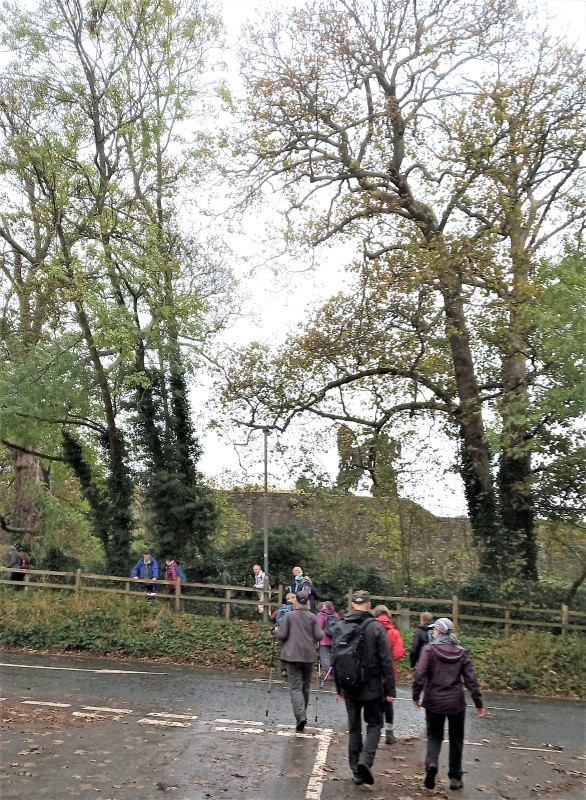 Crossing the top of Castle Hill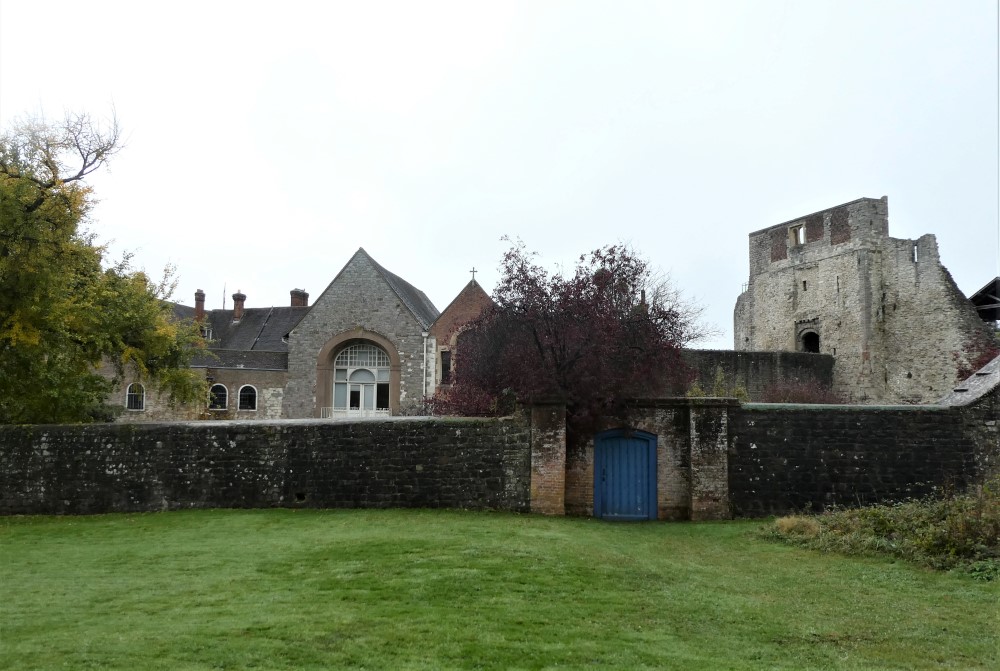 Farnham Castle, built in 1138 by Henri de Blois, Bishop of Winchester. The original building was demolished by Henry II in 1155 then rebuilt in the late 12th and early 13th centuries. Visited by King John, Queen Elizabeth I, King James I, Charles II, Queen Victoria amongst others, and on 10th November 2021, by MFC.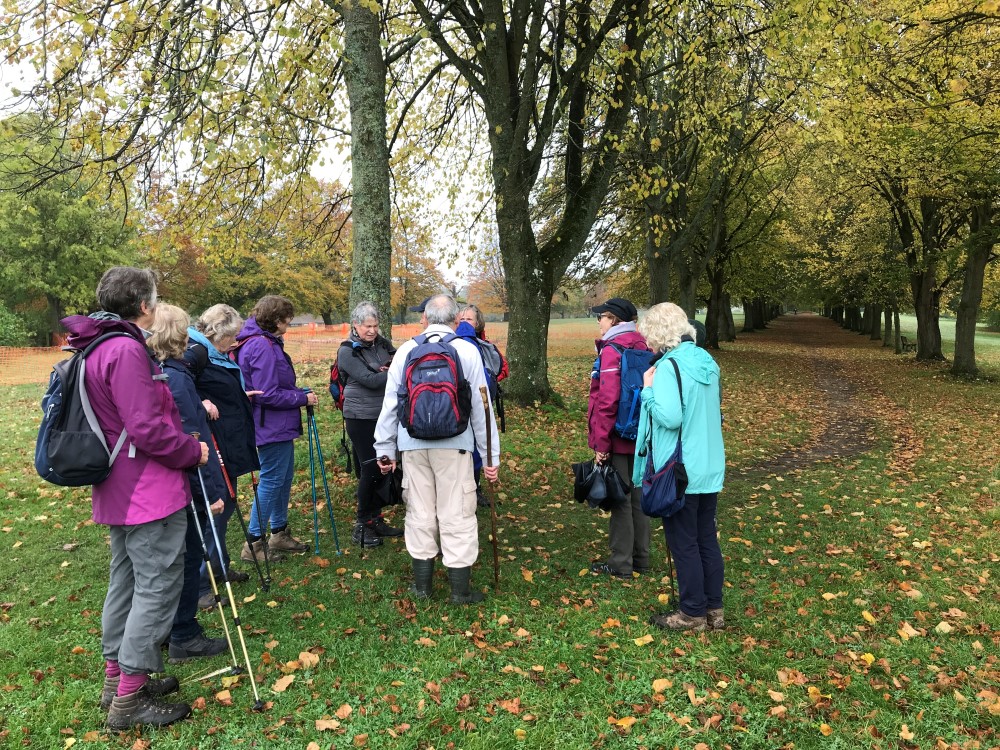 .
Checking out the history of the route.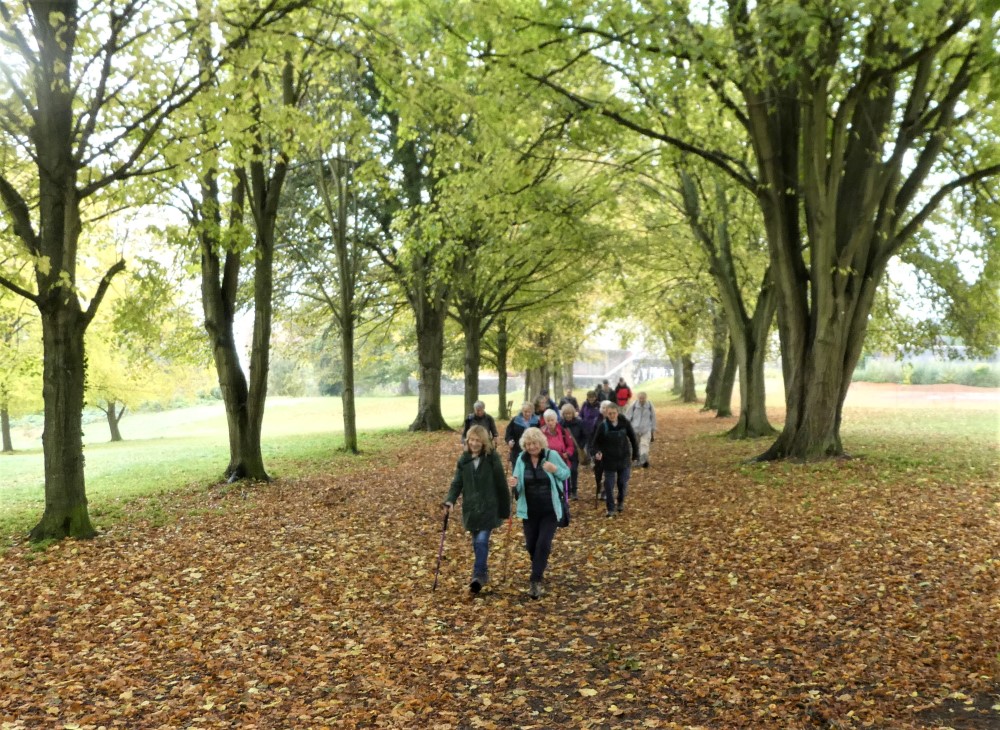 Walking the Avenue but this was originally the Harrow Way, dated by archaeological finds to 600–450 BC, although probably of Stone age origin.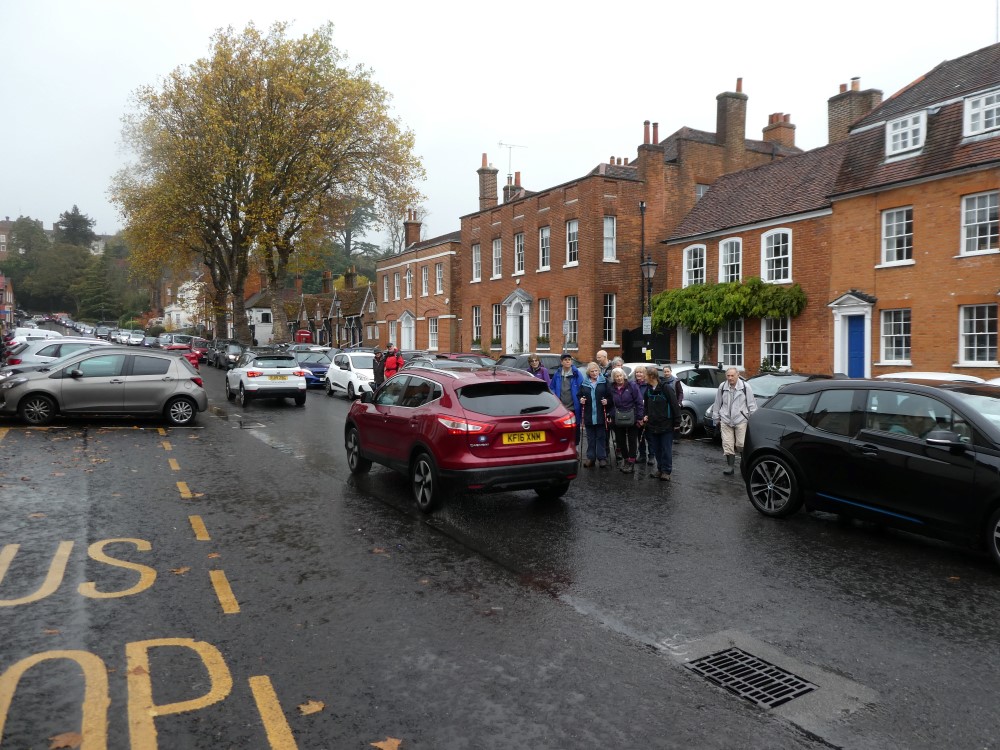 Another ancient street, now polluted with Motor Cars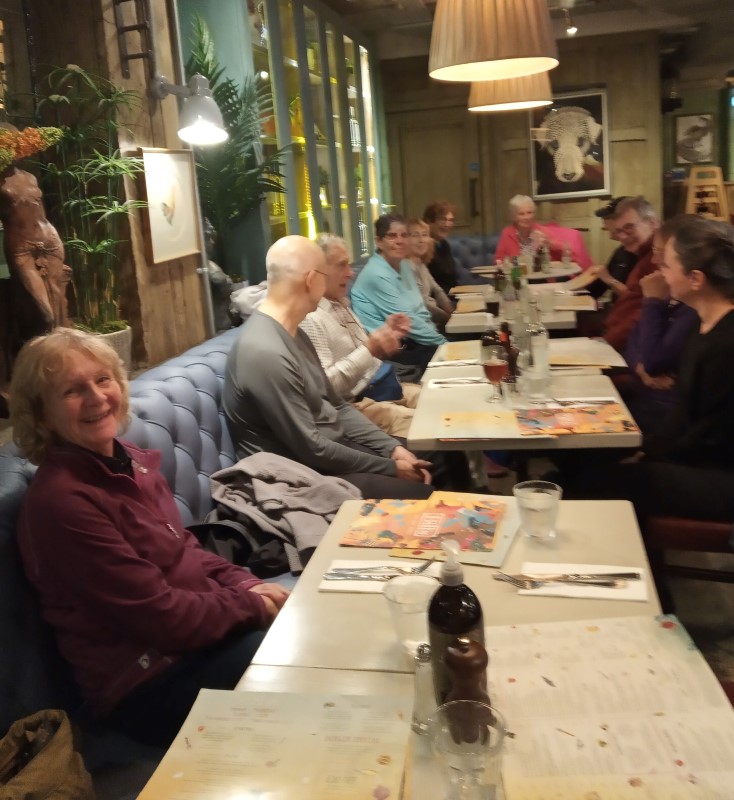 Appetites at the ready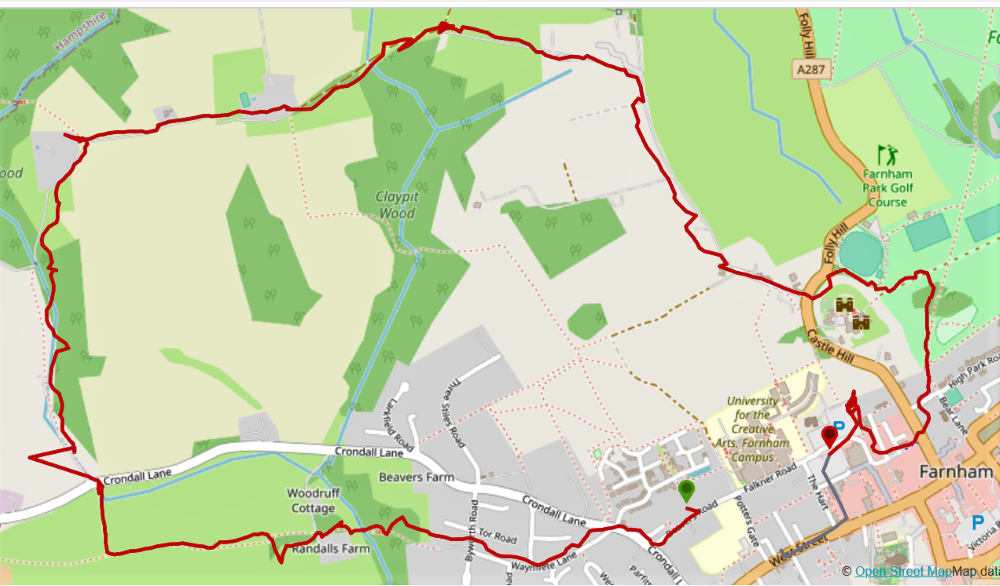 About 4.5 to 5 miles